TOP 10 Family Friendly Activities in Bastrop, TX
Thanks to our warmer Texas weather, most days you can find plenty to do both indoors and out. But, if you happen to find yourself in our neck of the woods on a really cold day, here are a few family-friendly activities and ideas.

1. Experience Downtown Bastrop, TX 
Even today, our small Texas town retains its historic charm: brick storefronts line the streets, local artistry can be found around every corner and downtown diners prepare the coziest of comfort foods. Visit downtown Bastrop and experience engaging history, charming shops, eateries and more. From the things you'll find to the many people you will meet and the many stories you will learn, we promise an authentic experience like no other. One that will leave you feeling welcome – welcomed to it all.   

2.  Explore the Visitor's Center Museum or Lost Pines Art Center
Make your first stop in town the Bastrop County Museum and Visitors Center. Located in an old fire and police station from the 1930s this museum offers opportunities to learn about one of the most historic towns in Texas. Here you can observe all kinds of exhibits and displays that tell the story of Bastrop's beginnings. Lost Pines Art Center may well be one of Bastrop's best-kept secrets. Enter this two-story, 12,000 square foot beautiful glass and metal building (FREE of charge, open 7 days a week) and peruse beautifully handcrafted artwork. The art center features member galleries, working studios, a gift gallery, wine and coffee shop and more. Check out our calendar of events for their intro to glass blowing class!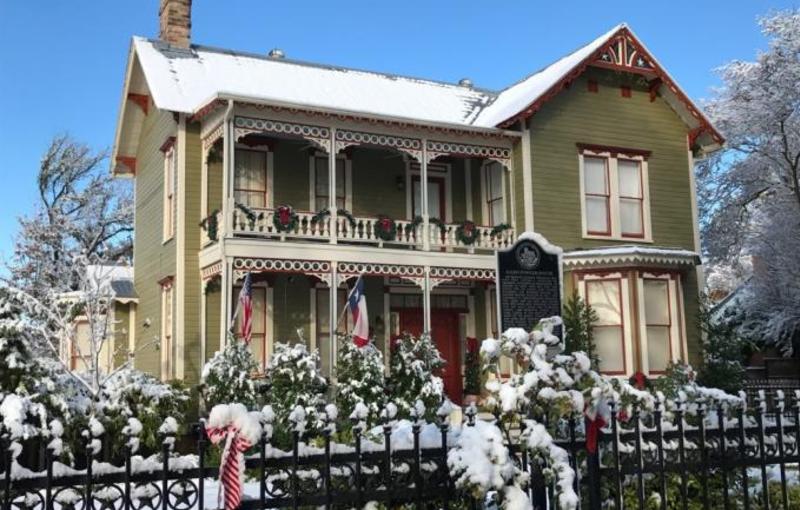 3. Marvel at 100+ Nationally Registered Historic Properties and Districts 
Bastrop boasts over 100 landmarks on the National Register of Historic Places. Learn about Bastrop's history by visiting the "Most Historic Small Town in Texas!"  Did you know: The bridge that spans the Colorado River, known as the "Old Iron Bridge," was built in 1923? Find this and many more here!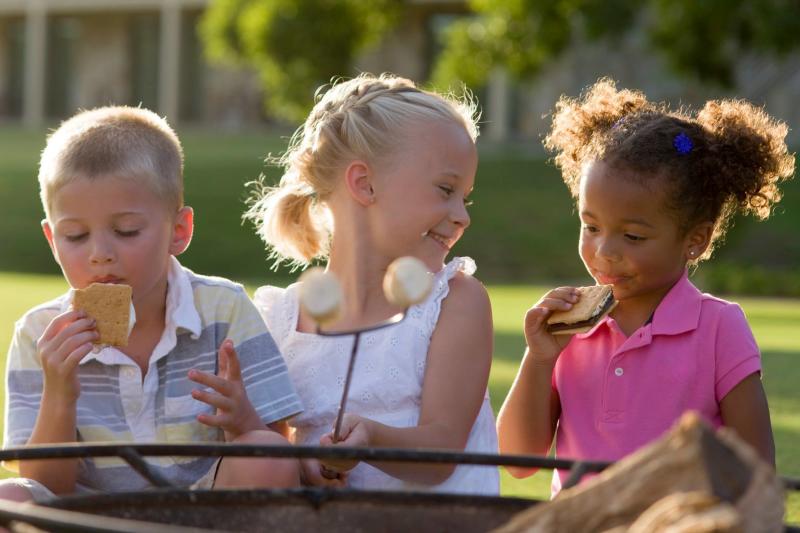 4. Vacay at Hyatt Regency Lost Pines
Survive the leisurely lifestyle with a staycation at this resort. You could stay here for weeks and never run out of things to do. Nothing brings families like getting away from it all. Spend the day doing as much or as little as you'd like. This resort specializes in providing families with the opportunity to create endless memories and experiences. Of course, with the luxurious Spa Django, challenging Wolfdancer Golf Club, and seven different eateries, you'll be far from roughing it.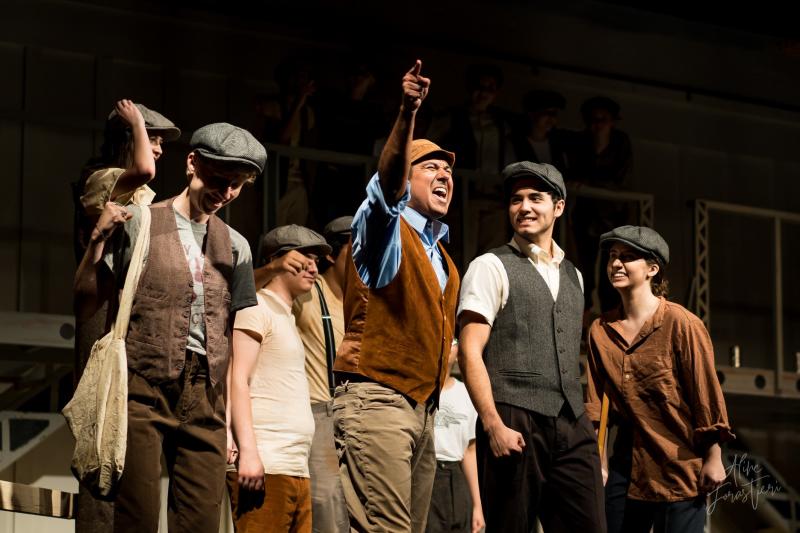 5. Catch a Local Show at the Opera House
The Bastrop Opera House proudly presents live theater rivaling many large town operations. Their vast schedule of performances includes dinner theater, musicals, plays, tributes and are the perfect experience for families. Check out their calendar of events to peruse award-winning shows.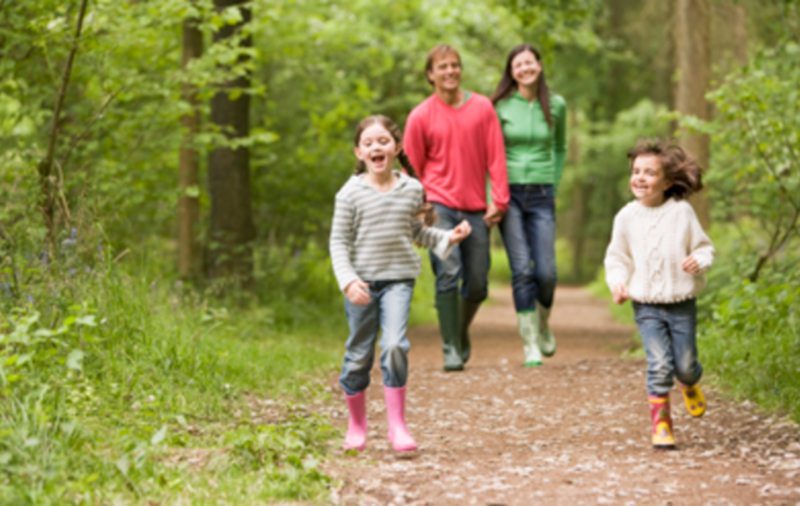 6. Take a Hike at Bastrop State Park
Take a hike, literally. Bastrop State Park boasts seven miles of trails. Explore the growing forest on foot, look for new generations of loblolly pines and witness the resilience of our beautiful nature. Take a virtual tour with their interactive map. You can also stay overnight and enjoy a mini vacay at one of their campsites or cabins. We may not have snow and sleds, but we do have cardboard and pine needles. Try your hand at pine needle sledding, - it does not disappoint!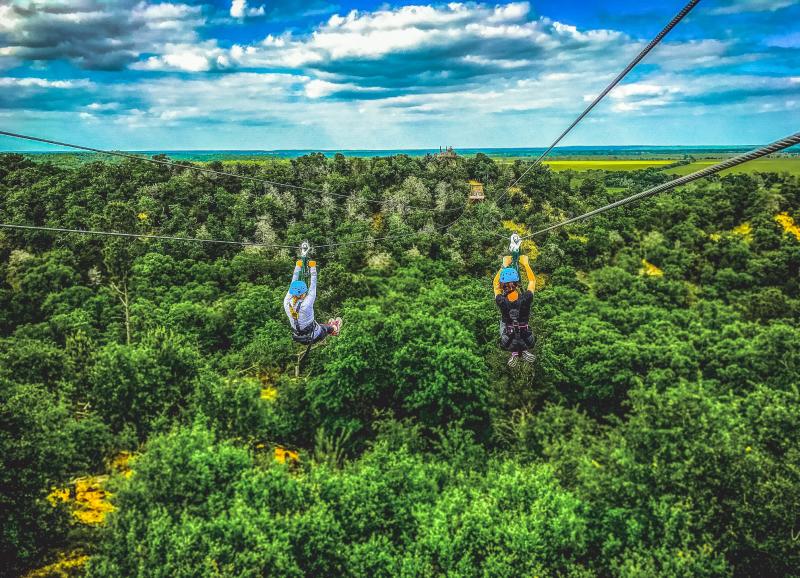 7. Go Zip Lining at Zip Lost Pines  
Feel the wind in your hair as you soar through the treetops at Zip Lost Pines. Zip Lost Pines is a zip line tour that is open to the public year-round! Featuring Texas's only 6 side-by-side ziplines and 3 suspension bridges, soar above the lost pines, across steep canyons and over the mighty "Texas" Colorado River.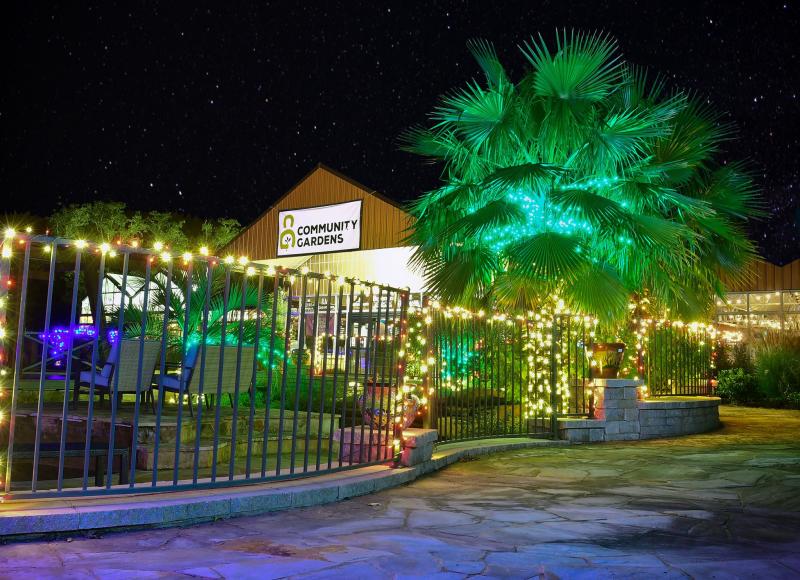 8. Community Gardens 
This cool community co-op has partnered with local businesses to provide quality local products and services to the people of Bastrop. Come out and experience this indoor/outdoor market place. They've got a pretty cool aquaponics system, plant nursery, lots of events that are fun for the whole family.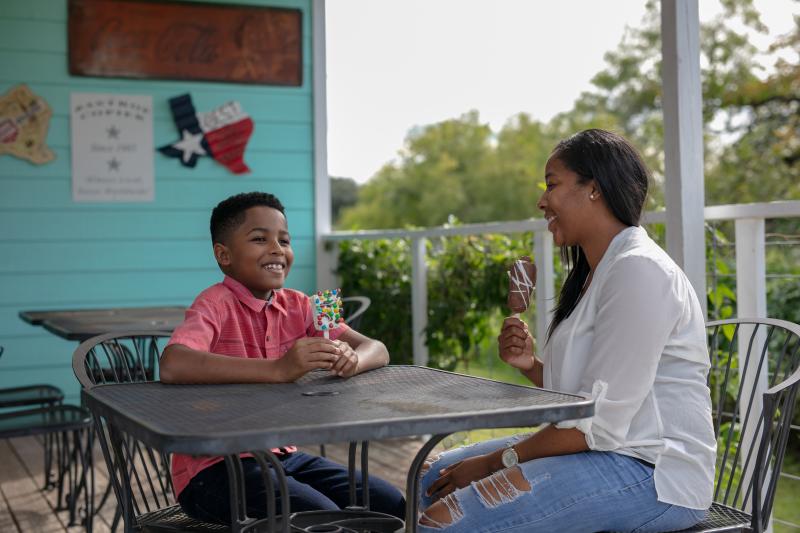 9. Explore Bastrop Sugar Shack
Take a trip down memory lane with a visit to the Sugar Shack. This vintage candy shop allows patrons a chance to shop for the candies they enjoyed as a child. Satisfy any sweet tooth with old-fashioned candies, pops, desserts, fudge, floats, Blue Bell Ice Cream, and so much more. Enjoy tons of colorful gifts and candies at this one-of-a-kind store.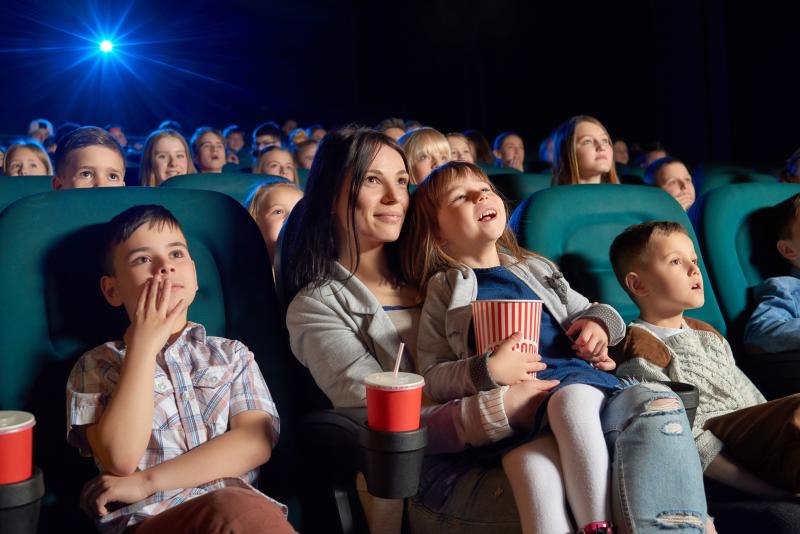 10. Catch a Family Friendly Movie
See a show at the local movie theater in town. Film Alley is an 8-screen movie theater that features first runs, 16 lanes of bowling, indoor mini-golf, and arcade, great food, and a full-service bar.
 Plan your family-friendly getaway at visitbastrop.com