Swap screen time for family time in Bastrop, TX. In this friendly Texas town, you can hike through Bastrop State Park, drift along the Colorado River, walk through dinosaurs in the wild, zip along the longest dual zipline in Texas, and so much more. Read on for our top picks for family fun in Bastrop:
FUN THINGS TO DO
Hike through the famous lobolly pines in Bastrop State Park. There are seven miles of trails to explore and plenty of wildlife to see. Bastrop is home to more than 277 different bird species and is along the route millions of birds take every year to South America. Check out our Bastrop birding guide for more details. Biking, fishing, and geocaching are all great to enjoy here too.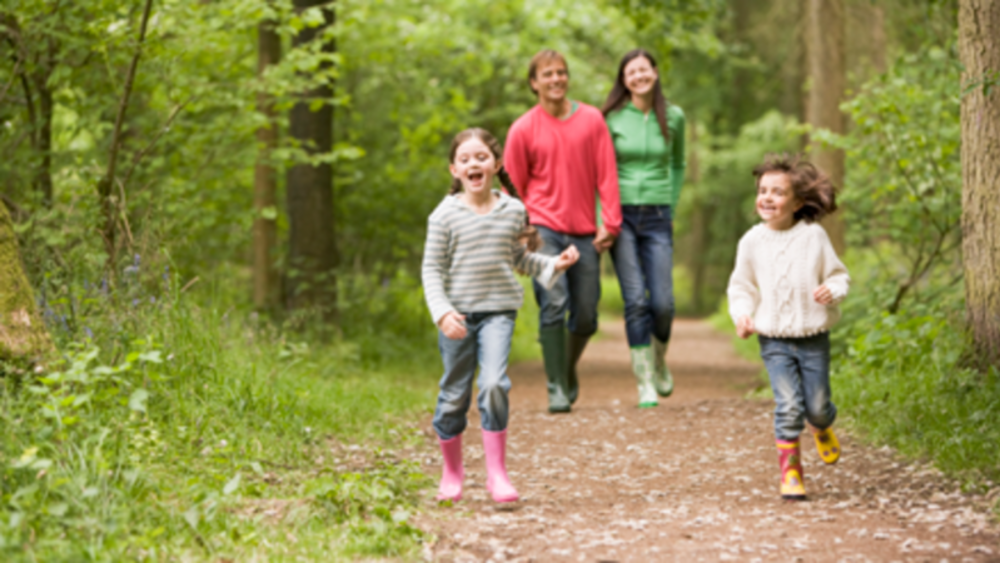 2) Zip Through Mckinney Roughs Nature Park
Take your family on the longest dual zip line in Texas at Zip Lost Pines. Up to six people can ride side by side through the Mckinney Roughs. There aren't age limits, but riders do have to weigh between 50 and 250 lbs and children under 16 need to be accompanied by an adult.  You can also hike, horseback ride, and mountain bike inside Mckinney Roughs.
At the Dinosaur Park you can walk along a tree-lined nature trail with life-size dinosaur models along the way. The statues range from a 2-foot Compsognathus to a 123-foot Diplodocus. There's a fossil dig, playground, picnic area, and gift shop to explore as well.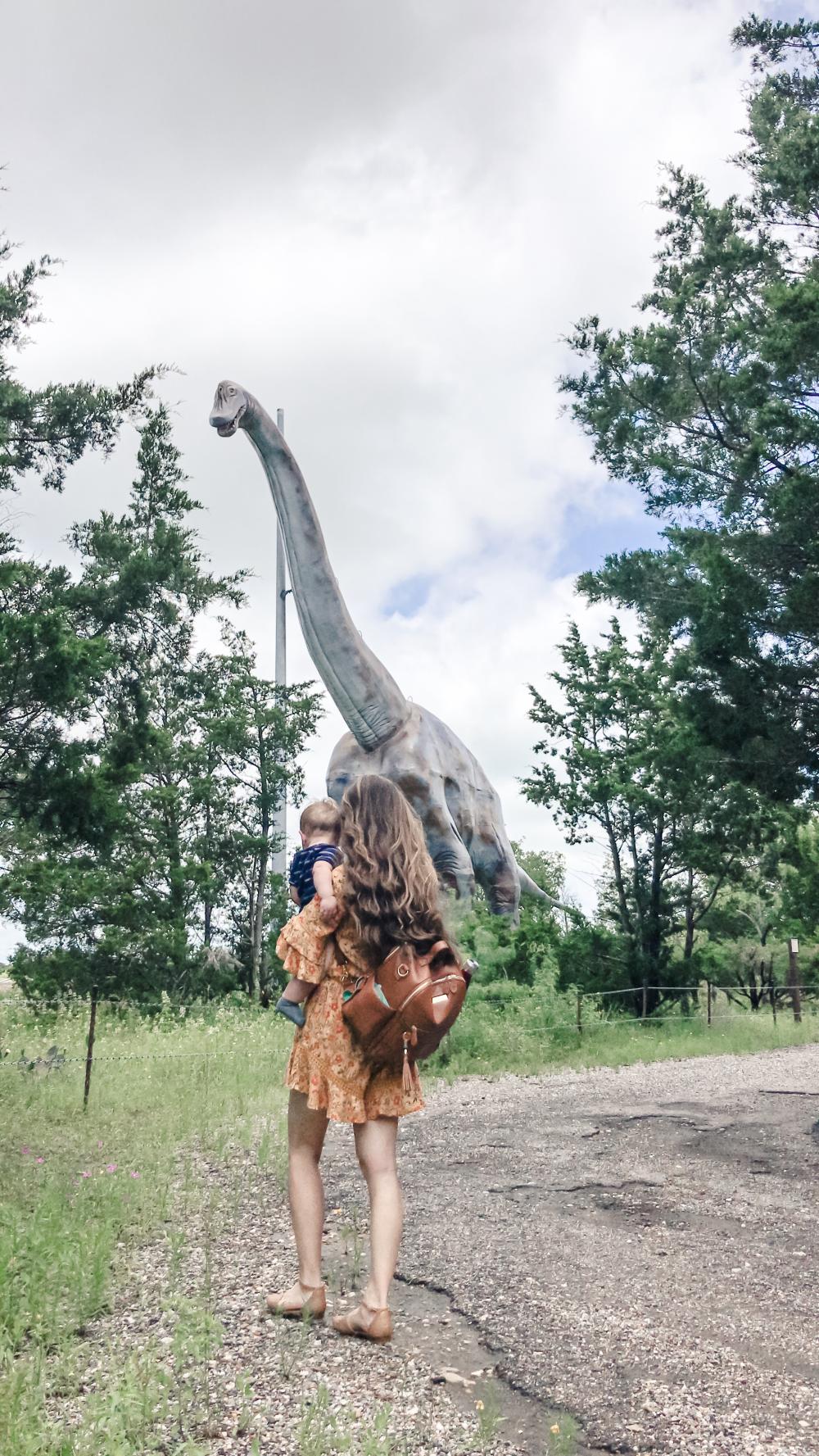 4) Kayak on the Colorado River
Drift in kayaks or on paddleboards along the gentle El Camino Paddling Trail that runs 6 miles between Fisherman's Park and the Lost Pines Nature Trails. You can bring your own gear or rent it at the Bastrop River Company or Rising Phoenix Adventures. Those same companies offer guided tours as well.
Make a day of it at Lake Bastrop where you can launch your own boat from the park's ramp or rent a watercraft for fishing, jet-skiing, sailing, and more. Lake Bastrop South Shore Park also offers a nine-hole mini golf course, a 4-mile hike and bike trail, and a retail store with snacks and souvenirs. Lake Bastrop North Shore Park provides much of the same minus the golf course, and both have cabins and campsites to rent, with airstream and glamping tent rentals at North Shore only.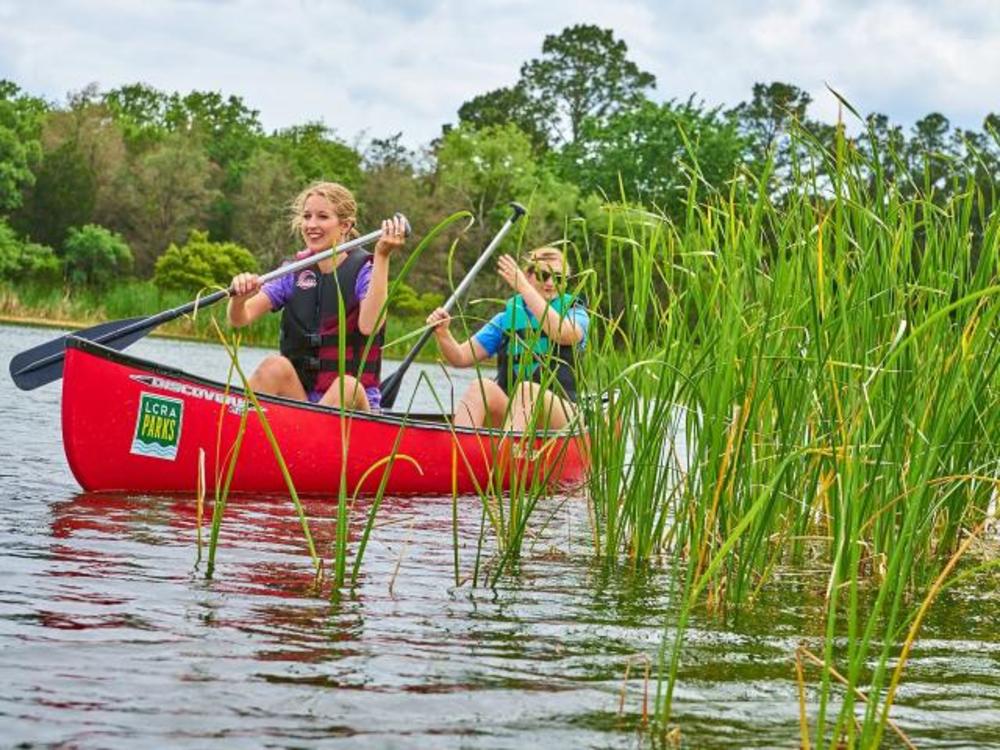 6) Catch a Play at the Bastrop Opera House
Set in a historic building in Downtown Bastrop, the Bastrop Opera House regularly puts on live theater performances and concerts. Upcoming productions include Addams Family the Musical, Little Women, and The Music Man.
7) Visit the Lost Pines Art Center
Being just 33 miles outside of Austin, Bastrop has a thriving art scene, to which the Lost Pines Art Center is a big contributor. Admission is free to this 12,000 sq ft glass and metal building, where you can tour three art galleries and check out traveling exhibits and the gift gallery. They also offer several art classes, including glass blowing, watercolors, pastels, and sculpting, to name a few.
8) Catch a Movie, Bowl, and Eat at Film Alley
Let everyone unwind at Film Alley Bastrop, where they have leather recliners in 8 theaters along with 16 bowling lanes, 5 pool tables, an arcade, and a full kitchen with all kinds of tasty eats. As with just about anywhere Bastrop, they're known for their especially friendly Texan hospitality as well.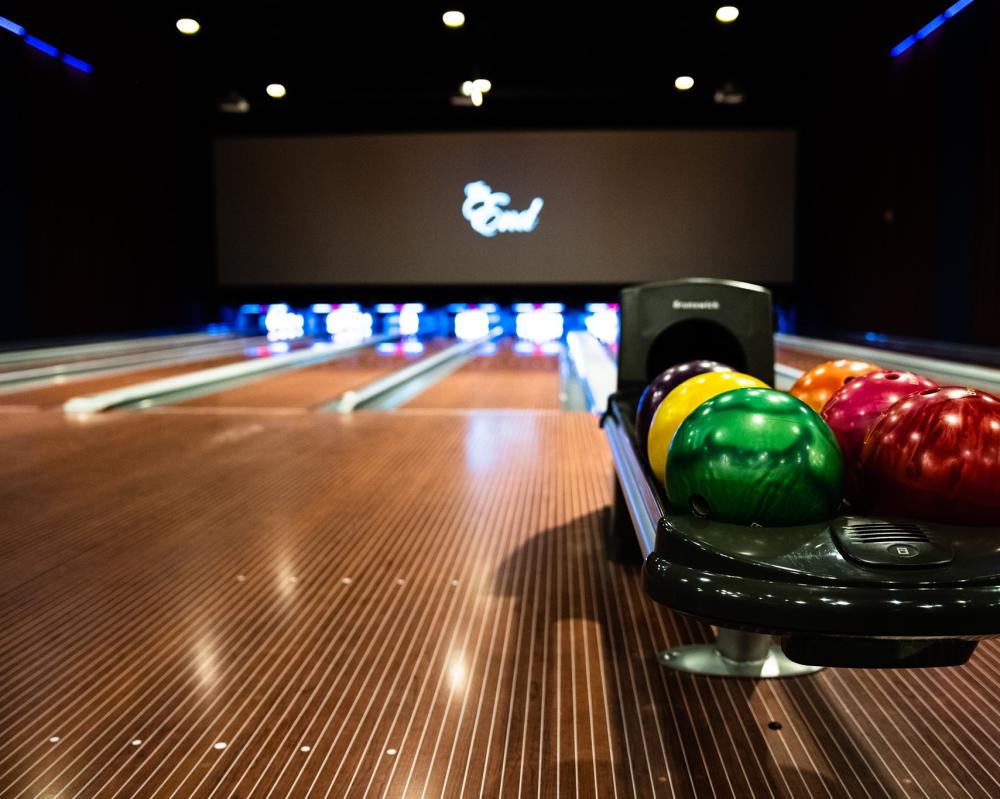 Whether you prefer to immerse in nature or lounge in luxury, Bastrop has you covered. Nature lovers will enjoy the amazing cabins at 9E Ranch, each with their own theme, or you can check out the cabins at Bastrop State Park or Lake Bastrop North or South Shore Park, where there is camping too.  For a more unique experience, consider The Reserve at Greenleaf, where you'll stay right in nature in a luxury yurt.
RV campers will want to check out the Basin RV Resort, which can accommodate 64 RVs right along the Colorado River, even the biggest RVs on the road. For the 4-diamond resort feel, you'll want to check out the Hyatt Regency Lost Pines Resort and Spa. It's complete with a lazy river, pools, spa, a golf course, and access to just about any Texas-type activity you can think of.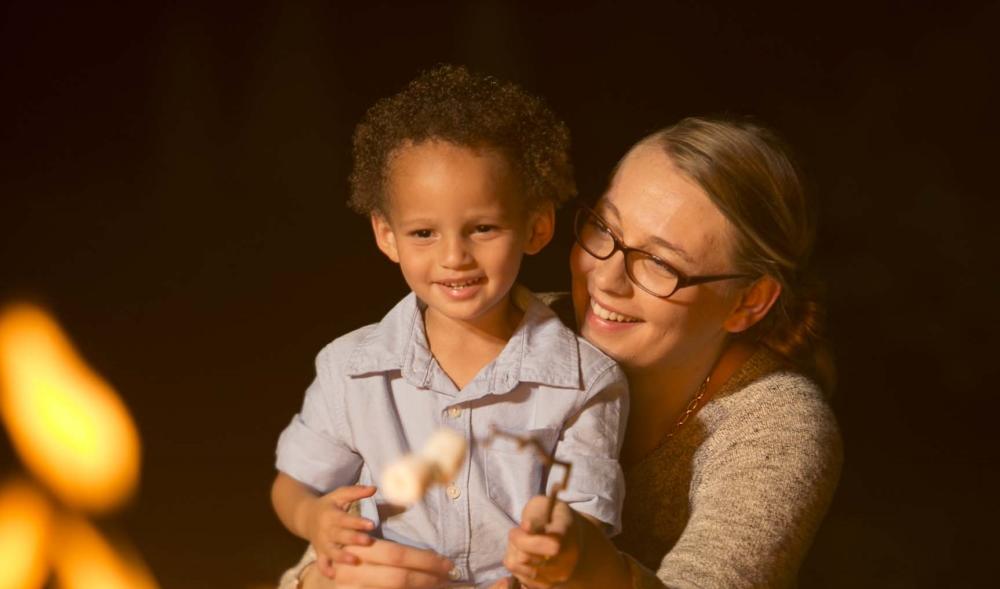 Comfort food is a Bastrop specialty and you'll find a wide variety of it here. Southside Market & Barbecue is possibly the oldest BBQ joint in Texas, founded in 1892, and has the food to show it. Neighbor's Kitchen & Yard will treat you to amazing pizza right along the Colorado River. Sugar Shack is as kid-friendly as it sounds. They serve excellent shakes made with Blue Bell ice cream, a Texas favorite, and sell more than 100 different nostalgic candies.
Bring the Family to Bastrop, TX
Everyone deserves a break, especially you. Plan your visit to Bastrop today! Also be sure to get on our email list for the latest Bastrop happenings.