Toads In Town
Can you find all the toads in town? Take part in this self-guided tour and have a hoppin' good time while doing it. Developed by Clint and Jamie Howard, owners of Deep In The Heart Art Foundry, this tour gets you out and about exploring the heart of Bastrop while educating about an endangered species in our region, the Houston Toad.  
We challenge you to find each toad and write something about what you think is part of their story. What are they doing? Where are they going? Where have they been? Get inspired to create a story of your own. Pick up your official Toads In Town pack at the Museum and Visitor Center, or download and print one below. After you have found each toad and written a piece of their story, return your brochure to the Museum and Visitor Center to claim a small prize!
"Floatin' Gary"
... is heading to the river for a bit of fun! You can find him behind the Bastrop County Museum and Visitor Center near the stairs heading down to the Colorado River.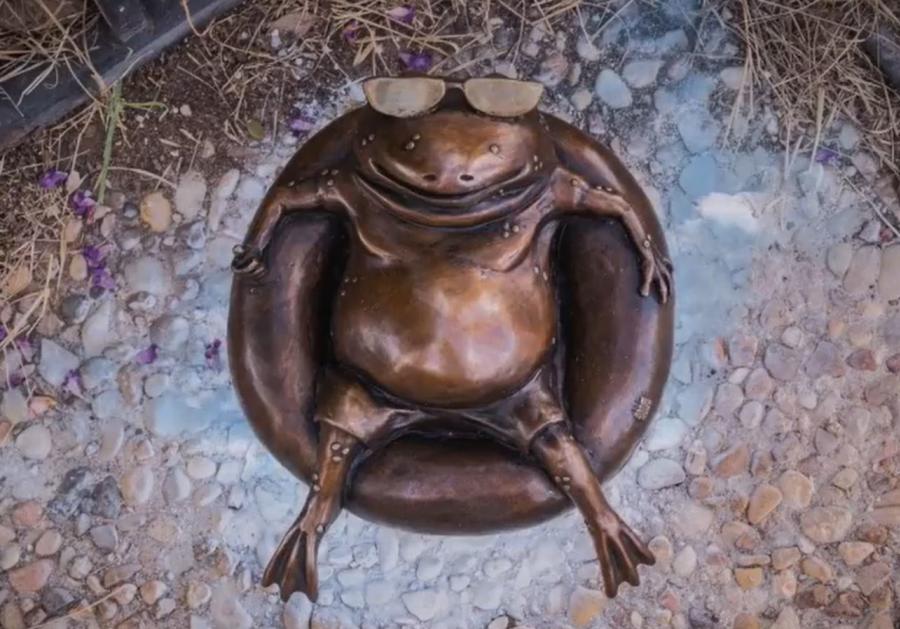 "Wailin Willie"
... is waiting for a live music session and can be found strumming his guitar on the south side of Chestnut Street next to a light pole before you get to the Old Iron Bridge.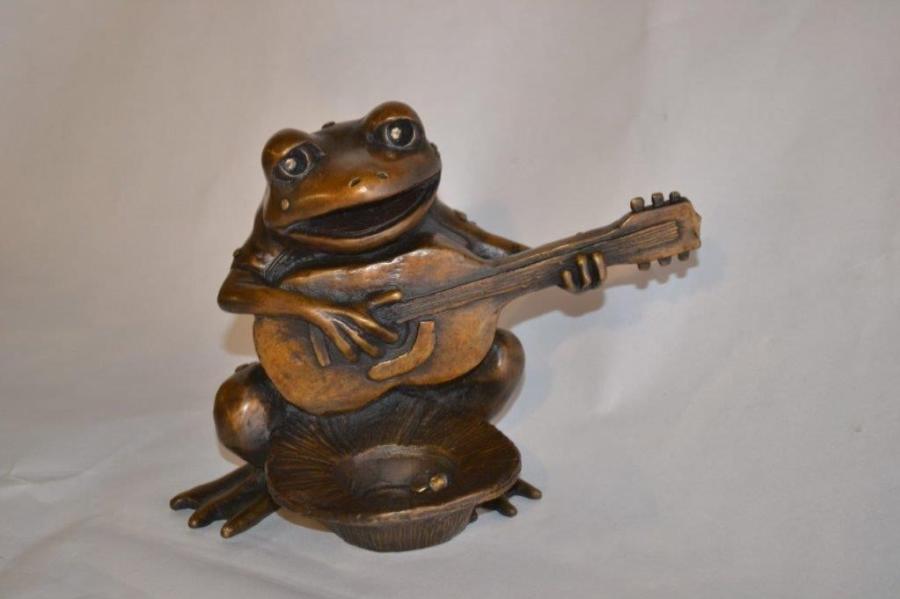 "Croakio and Juliet"
...... are toadally in love, and you'll see for yourself. They can be found declaring their love on the south side of Main Street just before reaching the Old Iron Bridge.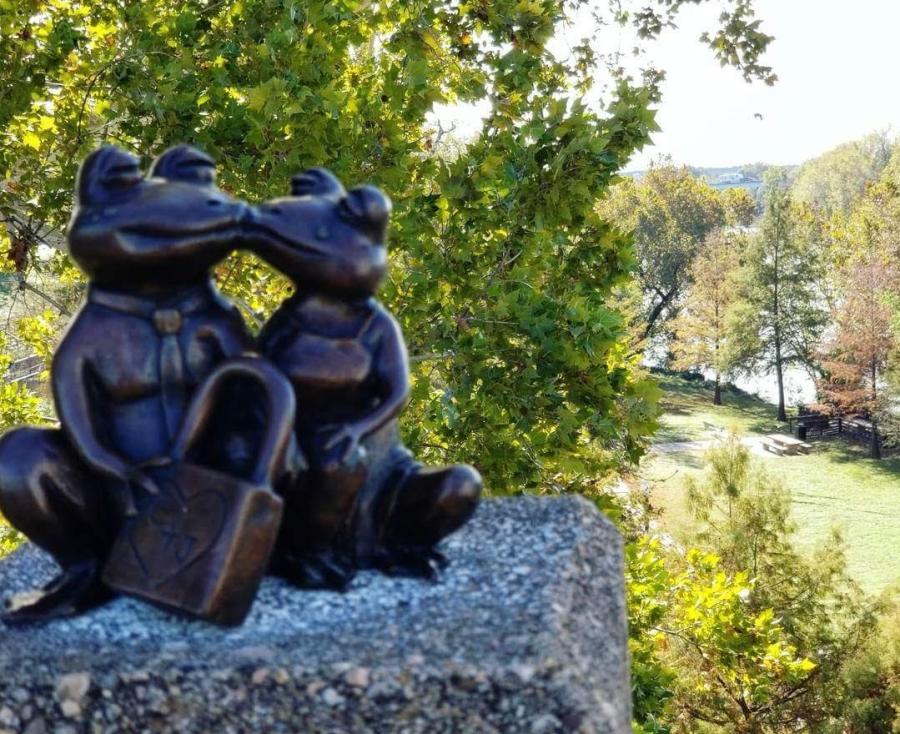 "Thaddeus T. Toad"
... just picked up a new book and can be found reading it at, none other than, the Bastrop Public Library. Look for him near the flagpole.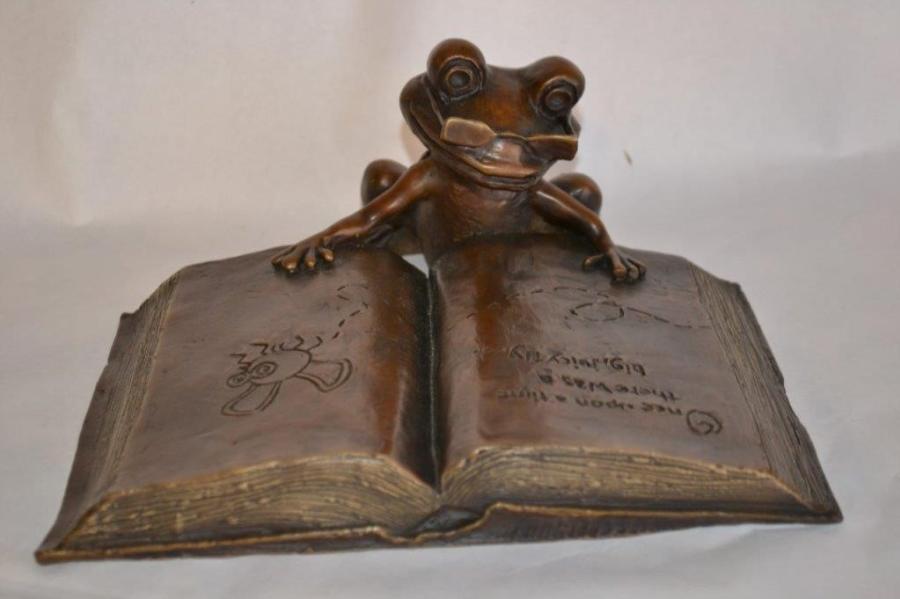 "Beckham"
... is resting after a well-played soccer game at the park. Find him at the top of the stairs by the library.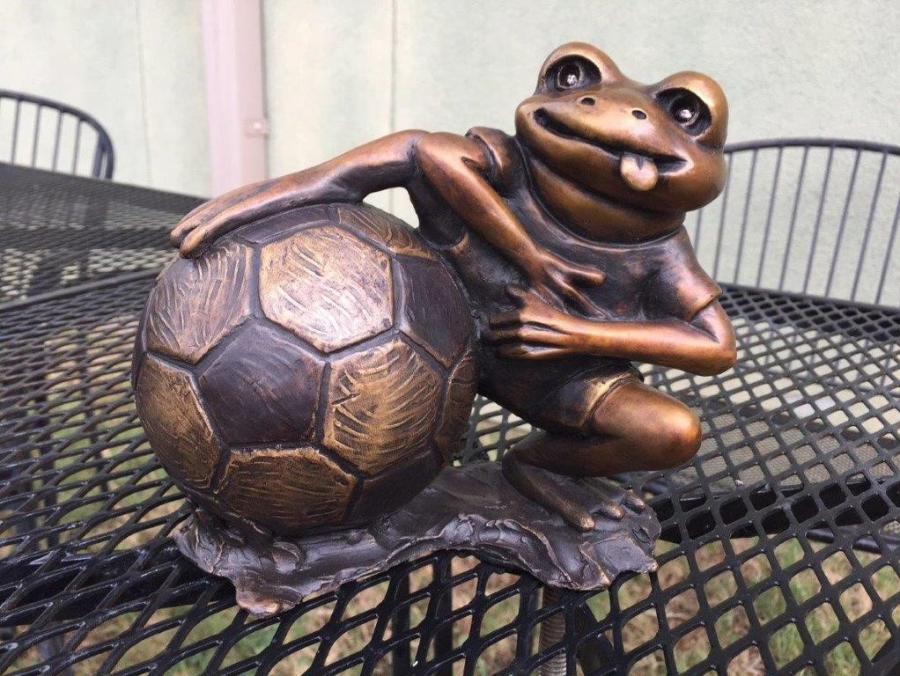 "Tex & Rolly"
... is hanging out with his buddy Rolly and they are looking for some fun. Find them near the kiosk at Spring Street and Main Street.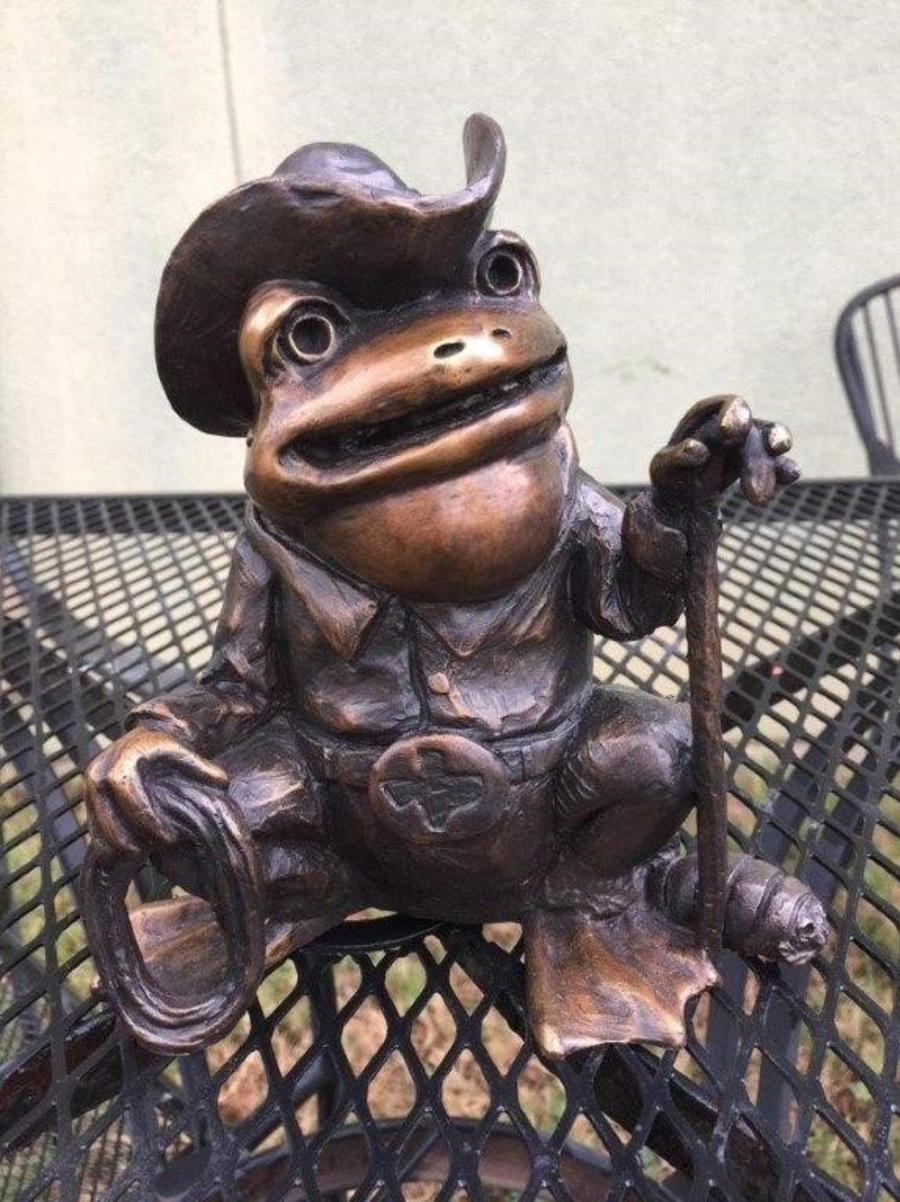 "Tiana & Tad"
... have done some serious shopping downtown. They are heading to the parking lot via the sidewalk next to 919 Main Street.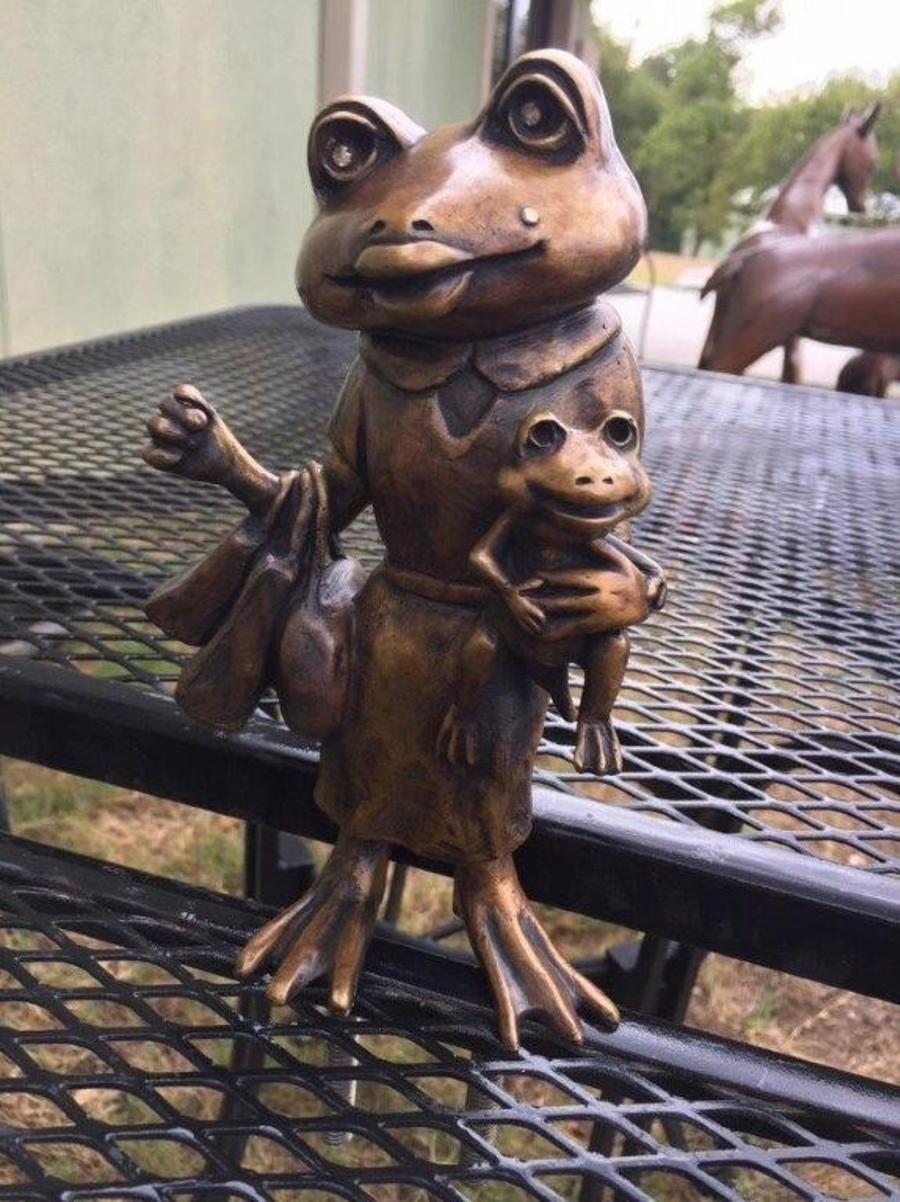 "Mon Ami Pierre"
.... has the perfect spot to complete his drawing of the Bastrop County Courthouse at the corner of Pine Street and Water Street.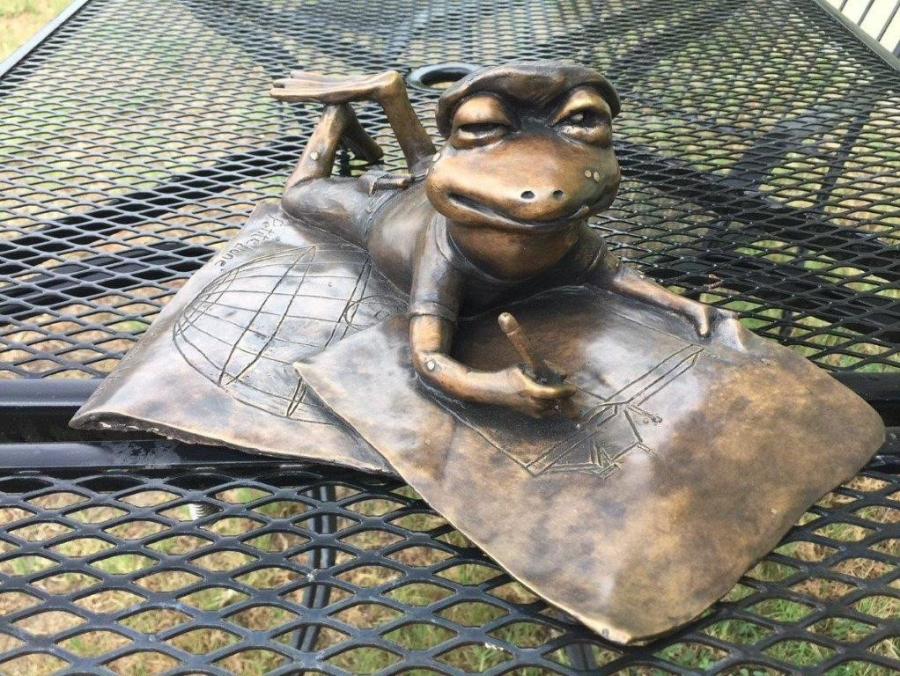 Download and print this Toads In Town brochure, and you're well on your way! 
The Toads In Town sculpture series is designed, created and produced by Clint Howard, owner of Deep In The Heart Art Foundry. 

Click here to learn more about conservation efforts for the Houston Toad.