MEET THE GREAT OUTDOORS
We are excited about meeting planners moving outdoors into the wilderness landscape, rich with new experiences for meeting planners and events in the great outdoors at Hyatt Regency Lost Pines Resort & Spa. On property there is a large inventory of outdoor venue spaces from climate controlled pavilions with retractable walls to an amphitheater under the Texas sky. Hyatt Regency Lost Pines makes it easy to plan your next event in the great outdoors!
Hyatt's Commitment for Care & Cleanliness 
Guided by our purpose of care and experience delivering world-class hospitality for more than 60 years, Hyatt's Global Care & Cleanliness commitment builds on our existing rigorous safety and cleanliness protocols and includes: 
GBAC Star cleanliness and training accredited through the Global Biorisk Advisory Council
Trained hygiene & wellbeing leader, responsible for adhering to new operational protocols and training
Mobile check-in & keyless entry is available through the World of Hyatt app
Contactless in-room delivery and pick-up available and touchless menu options available via QR code 
Protective partitions with transaction portals and hand sanitizer available throughout the hotel 
Meeting space is tailored to each event to ensure a quality experience and allow for proper social distancing
Modified banquet food and beverage experiences allowing for the safe handling and preparation of food 
Event spaces are treated prior to events with high-grade disinfectant using an electrostatic sprayer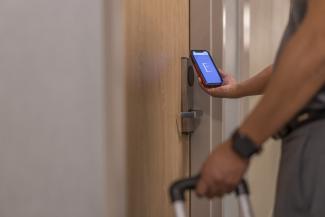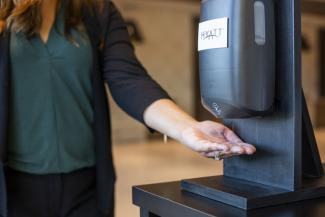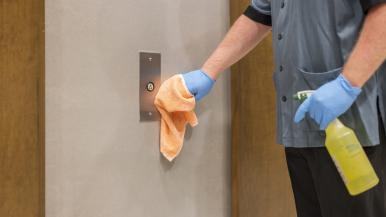 Photos provided by Hyatt Regency Lost Pines Resort & Spa
Outdoor Venues
Hyatt Regency Lost Pines boasts many outdoor venues for your next meeting or event. Enjoy the wide open spaces of the driving range at Wolfdancer Golf Club, or the more intimate views of Pecan Court or Shady Grove. No matter the need, Hyatt has options for you. 
Unique Breakout Ideas 
Take your meeting on a road trip with an Airstream and gather the crew for a private and shabby chic conversation. Or, try a glamping style breakout in a yurt that will remind you that nature is your friend.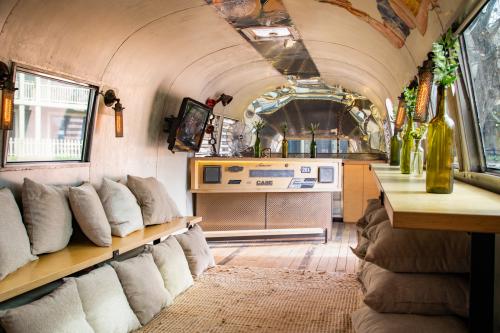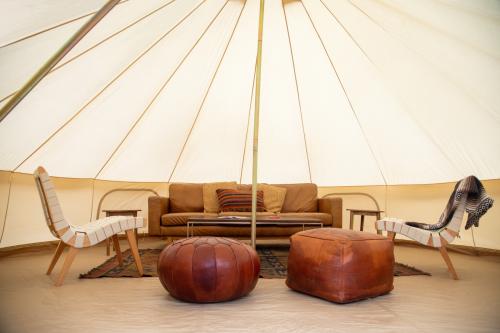 Photos provided by Hyatt Regency Lost Pines Resort & Spa
Networking and socially distanced friendly activities
Get together, safely, at a distance with various activities outside. From golfing to horseback riding, from archery to zip lining (and so much more) its easy to stay on property and have fun as a group while experiencing while staying safe in the great outdoors.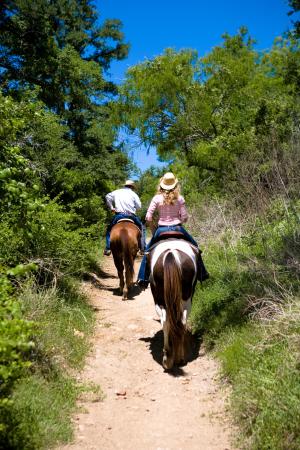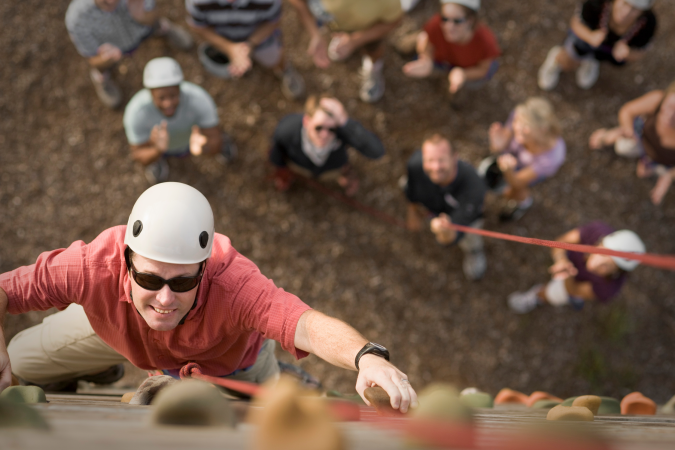 Photos provided by Hyatt Regency Lost Pines Resort & Spa
Meet The Great Outdoors Special Offer Details 
For Meetings with 10 - 150 peak room nights you get the following: 
Complimentary one-hour private s'mores roast
50% discount on outdoor setup fees 
Complimentary standard wi-fi in meeting space up to 3mbps
Complimentary self-parking
20% discount on outdoor lighting 
For meetings 151 peak nights or more enjoy the above benefits plus: 
50% allowable attrition slippage 
For full details on this offer, click here. or visit their website.
Book your next event at Hyatt Regency Lost Pines
Katie (Townsend) Clakley 
Associate Director of Sales, Hyatt Regency Lost Pines 
575 Hyatt Lost Pines Road, Lost Pines, TX 78612 
T. 512.308.4710 F. 512.308.4720 
katie.clakley@hyatt.com