Bastrop State Park
For more than 70 years, folks have visited Bastrop State Park to enjoy its history and marvel at the Lost Pines. Through devastation and restoration, the park has continued to be a staple stop for visitors and locals to bask in the wild beauty of nature. The Bastrop State Park offers a variety of activities and amenities that are great for the entire family to enjoy or even just yourself! You can camp, picnic, swim, ride bikes, hike, fish, geocache, take in a nature program, and look for wildlife. Find your adventure here!
Bastrop State Park Amenities:
The park offers overnight lodging including several different campsites that provide separate amenities, a variety of historic cabins to choose from, and group sites that are equipped with group halls, dorms, and space for tents.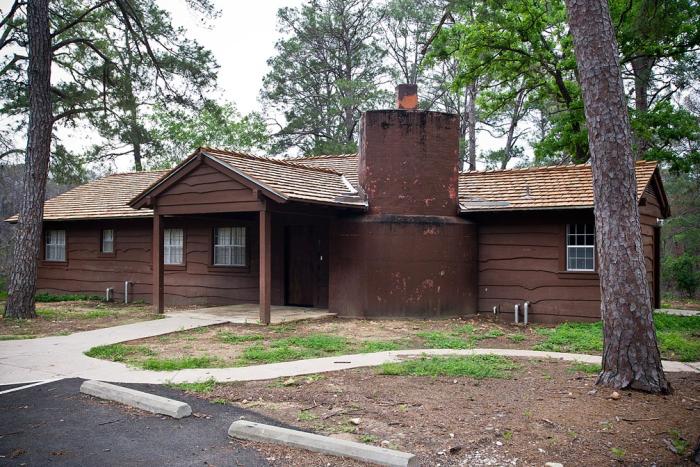 SWIMMING
The Bastrop State Park Swimming Pool is the perfect place to relax and cool off during the warm months of May to September. Managed by the Bastrop YMCA, the pool offers aquatic programs such as public/private swim lessons for youth and adults, aqua fitness programs, party rentals, and lap swimming!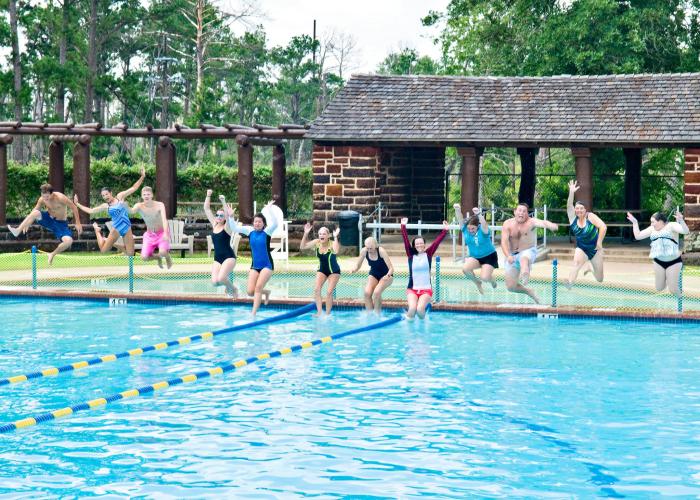 FISHING
Enjoy fishing in the ½-acre Lake Mina! Avoid the hassle of having to go out and purchase all the necessary finishing equipment because Bastrop State Park will lend it all to you! There is no fishing license required due to it being a community fishing lake.
BIRDING
Did you know that Bastrop, TX is home to 277 different species of birds AND we're located along the prolific route that millions of birds take on their way to South America and back during their biannual migration? Grab your binoculars and your birding friends and head to the park for the chance to spot one of these winged beauties. View our Ultimate Birdwatching Guide!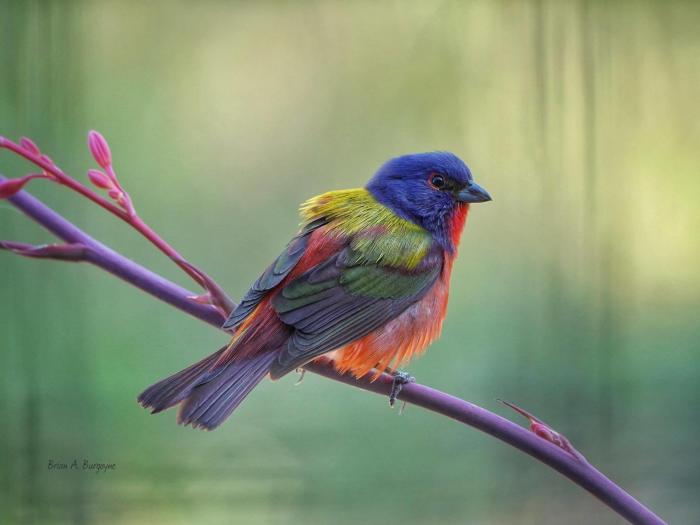 BIKING & DRIVING
Bike or drive the scenic Park Road 1C between Bastrop and Buescher State Parks. The hilly 12-mile road takes you through recovering and forested areas of the Lost Pines. A beautiful and relaxing way to free your mind or to simply breathe in the fresh air.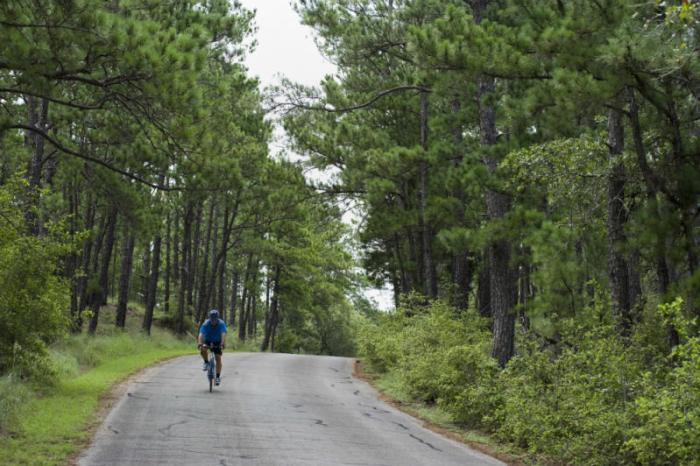 GEOCACHING
Geocaching is a modern-day treasure hunt! People hide geocaches everywhere—from just down the street to the most remote wilderness areas. Many are hidden in our state park! Geocaches range from very small (like a film canister) to large (such as a metal lunch box). Many are camouflaged, but they are not buried. Geocaches hold things like a log book to sign your name, tradable items for kids and adults, and more!
JUNIOR RANGER PROGRAM
Ask how to become a Junior Ranger at headquarters! Learn about nature by drawing, writing and observing with your explorer pack, loaded with tools for exploring the park!
---
Bastrop State Park FAQs
Is Bastrop State Park Free?

Entry into Bastrop State Park is $5 per person per day (13 and older)
Entry is FREE for children 12 and under
Entry is FREE for holders of a Texas State Park Annual Pass ($70 one holder, $95 two holder same household)
Park Road 1C Scenic Drive to Buescher State park is $3 per adult (single drive through)
Entry is valid from 6am to 10pm daily
Entrance reservations can be made online Campgrounds and Camping Reservations - Texas State Parks (reserveamerica.com) or at the park headquarters building

Read More
How Much Does it Cost to Camp at Bastrop State Park?

Water Only Tent Sites are $15/night, plus per person per night entrance fee $5/adult 13 and older
Water and Electric Sites are $20/night, plus per person per night entrance fee $5/adult 13 and older
Water, Electric and Sewer Sites are $25/night, plus per person per night entrance fee $5/adult 13 and older

Read More
Are Dogs Allowed at Bastrop State Park?

Dogs are welcome at Bastrop State Park
A few helpful tips:  Dogs are not permitted in buildings, they must be on a 6 foot leash at all times, they cannot be left unattended, no noisy or dangerous dogs, and owners must pick up after their dogs and dispose of waste in trash can

Read More
How Many Acres is Bastrop State Park?

Bastrop State Park is approximately 7,400 acres

Read More