We're not saying Bastrop has a lock on spectacular sunsets, but it's definitely one of our specialties. With the famous Loblolly Pines, the Colorado River, and a charming, historic community, we've got a lot of spots for you to settle in and take in an amazing sunset. Here are our favorite spots:
NEIGHBOR'S KITCHEN & YARD
A cold brew, pizza and a view – need we say more. Neighbor's Kitchen & Yard is nestled right on the banks of the Colorado River in a historic, brick building. You can watch the river run as the sun sets from the covered patio. And why not play washers in the yard to see who'll foot the bill?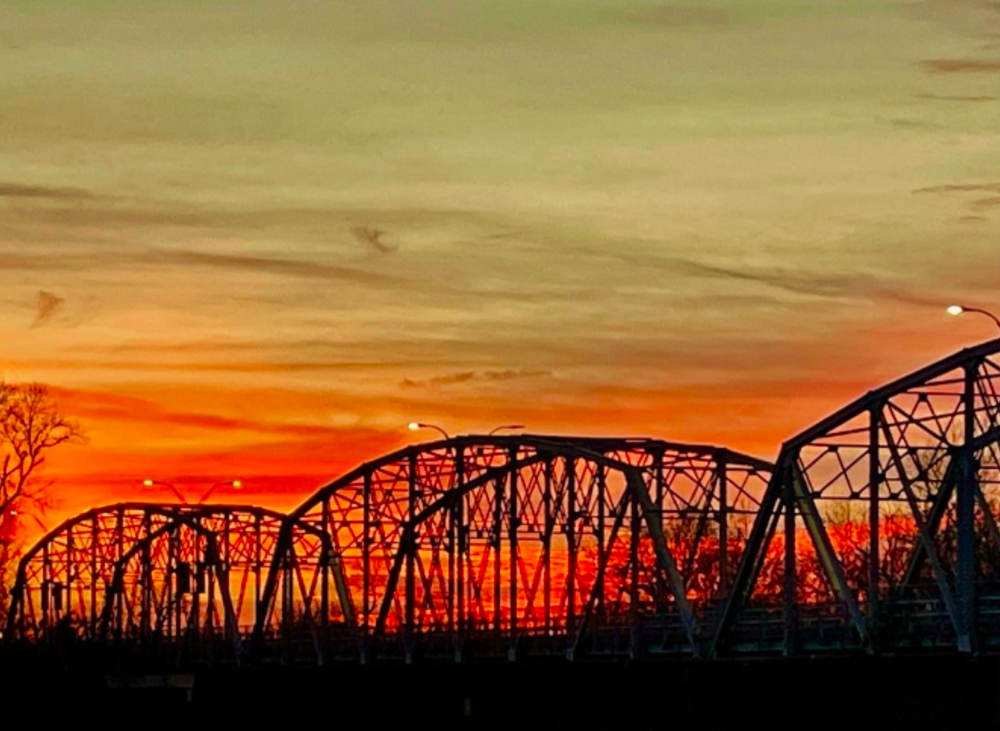 BASTROP STATE PARK OVERLOOK
A gentle breeze, birds in the trees, a private bench and an awesome view – that's about all you need for a perfect sunset. The Bastrop State Park Overlook is hands down one of our favorite spots to savor the sunset. It's an easy-to-moderate, lightly trafficked loop trail. Pack a picnic so you'll have plenty of time to enjoy it.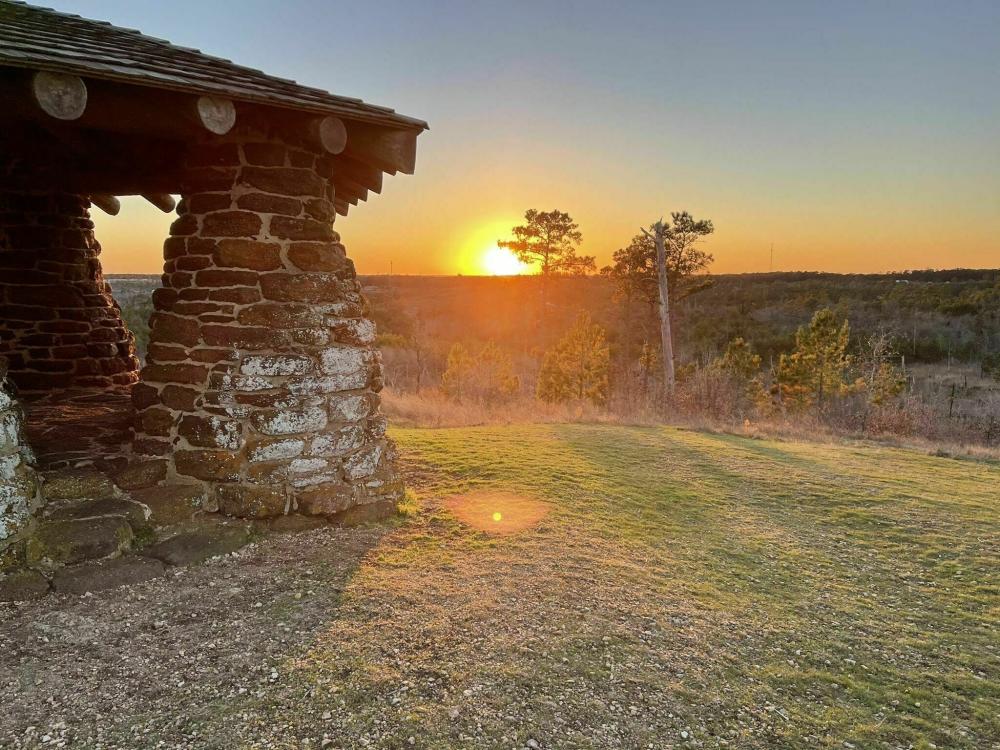 JUNE HILL PAPE RIVERWALK (FISHERMAN'S PARK)
The Colorado River runs through this scenic trail at Fisherman's Park. The June Hill Pape Riverwalk is a short, half-mile trail that takes you right along the Colorado River from Fisherman's Park to Ferry Park. It's best enjoyed with a gentle stroll, or you can simply have a seat and relax. We recommend a little of both.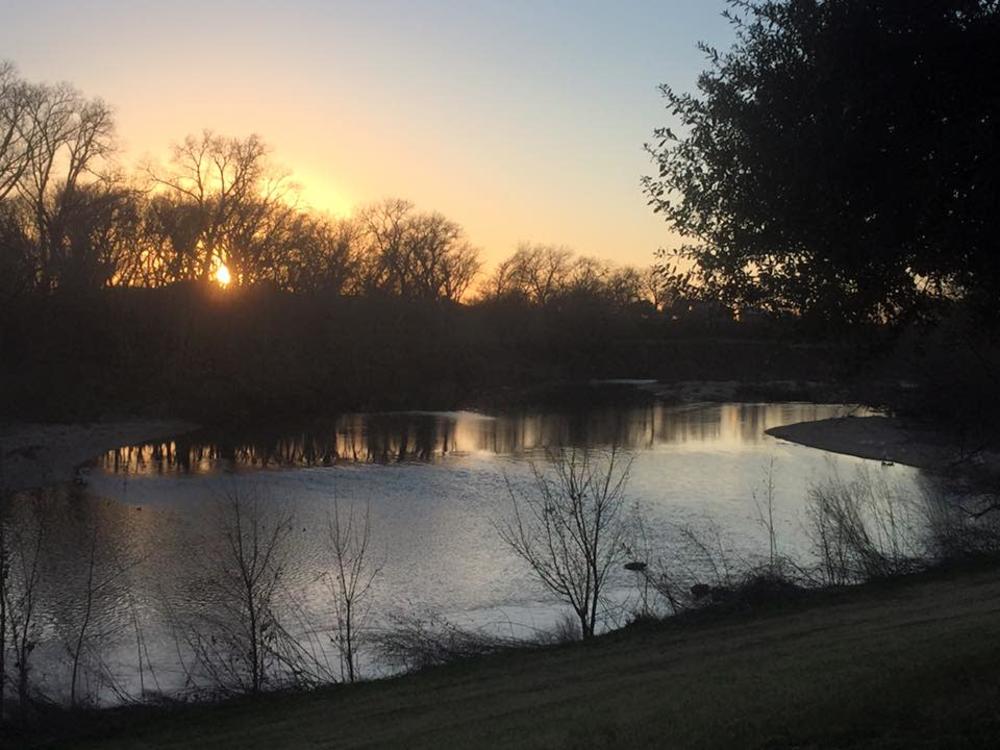 COLORADO RIVER REFUGE
One of the awesome things about Bastrop is that you get a big dose of country just 35 miles outside of Big City Austin. The Colorado River Refuge is a great example. Just a short drive from Downtown Bastrop, this spot offers over two miles of trails wandering along the river or cliffs, so you can be as adventurous as you want. Really just about any trail in Bastrop is going to be a great sunset-watching spot.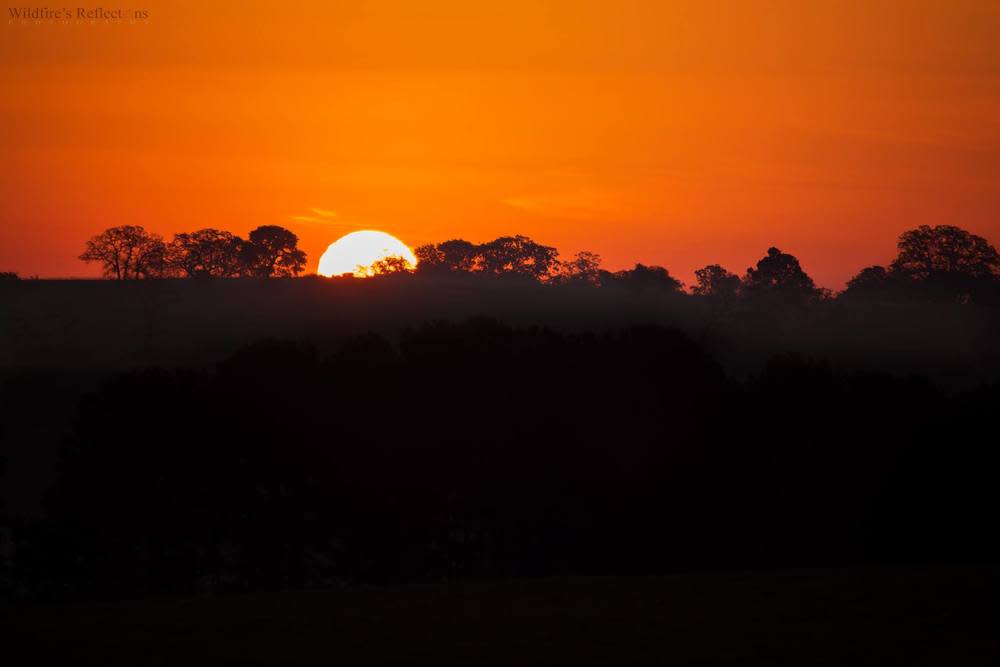 HYATT REGENCY LOST PINES RESORT AND SPA
The sunsets from the Hyatt Regency Lost Pines Resort and Spa have that sitting-on-the-front-porch, sipping-a-mint-julep kind of vibe on a huge scale. Situated on the banks of the Colorado River, this AAA Four Diamond resort is a Texas wilderness escape with 405 acres of scenic terrain, 491 guest rooms, a lazy river, pools, Wolfdancer Golf Club, Spa Django and Renegade Trail Head Equestrian Center.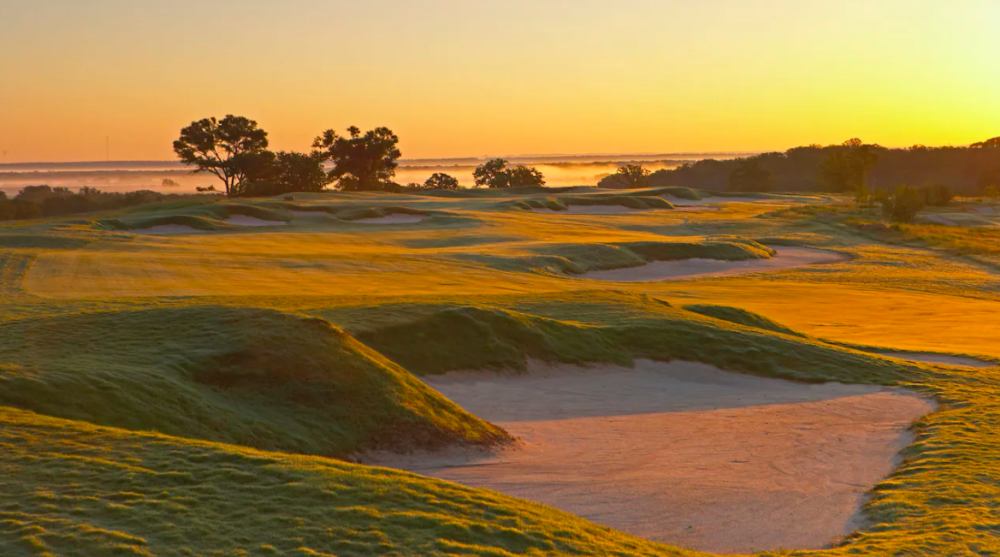 LAKE BASTROP NORTH & SOUTH SHORE
Lounging lakeside is another pretty awesome way to watch the sun slip away. Lake Bastrop North Shore Park offers a fishing pier and a boat ramp if you'd like to cast off for an even better view. There are hiking trails to explore and a retail store in case you need supplies.
Over at Lake Bastrop South Shore Park, you'll also find a boat ramp with access to the 900-acre Lake Bastrop. This side of the lake offers a nine-hole mini-golf course, on-site watercraft rentals, a retail store, hiking and biking trails, plus lots more.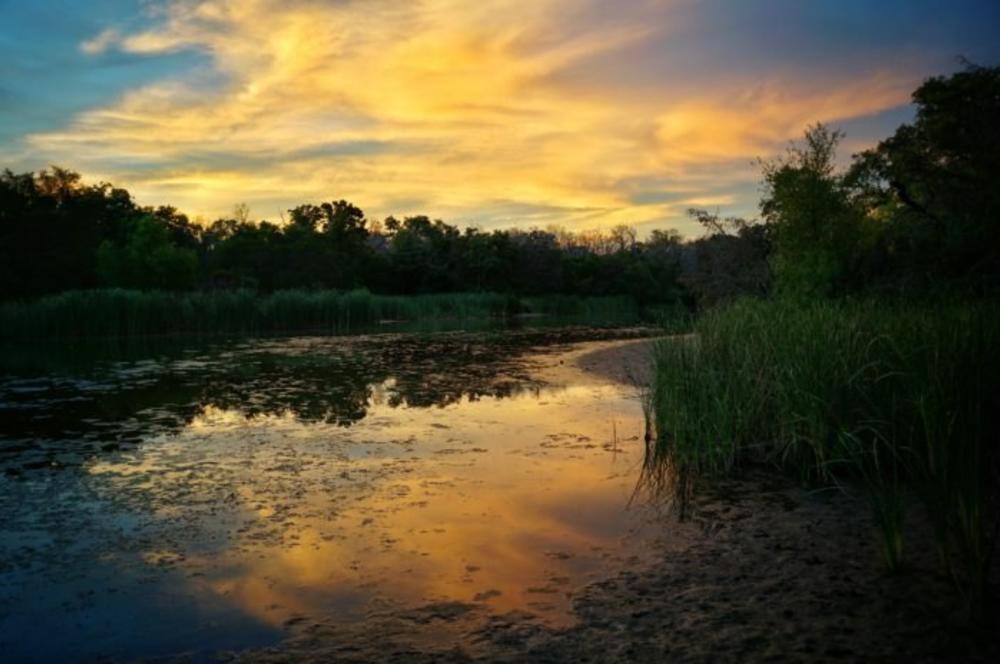 OAK HILL CEMETERY
Peaceful, beautiful and full of history, Oak Hill Cemetery is another prime sunset spot in Bastrop. Head to the highest hill as sunset approaches for the best view. While you're there peruse some super old gravesites or the War Babies Historical Marker, marking the area where 16 war babies were buried. During WWII, many women came to Camp Swift in Bastrop to see their husbands off to war and some lost babies during this time and had no money for burial.
RELAX IN BASTROP         
From awesome cabins and campsites to a Victorian B&B and luxury yurts, there's a wide variety of places to stay in Bastrop and even more to do. Plan your visit to Bastrop today! Be sure to get on our email list as well, for the latest Bastrop happenings.