If the great outdoors are calling you this spring, then answer the call in Bastrop, TX.  Several hiking trails among the famous Loblolly Pines await you, ranging from peaceful to challenging. If camping is your aim, then you'll find several beautiful spots along Lake Bastrop, in Bastrop State Park or McKinney Roughs Nature Park. Cabins and luxury resorts are also an option for those who prefer a luxurious take on roughing it. Either way, it's a fulfilling way to spend your spring break or celebrate Earth Day.
Must Hike Trails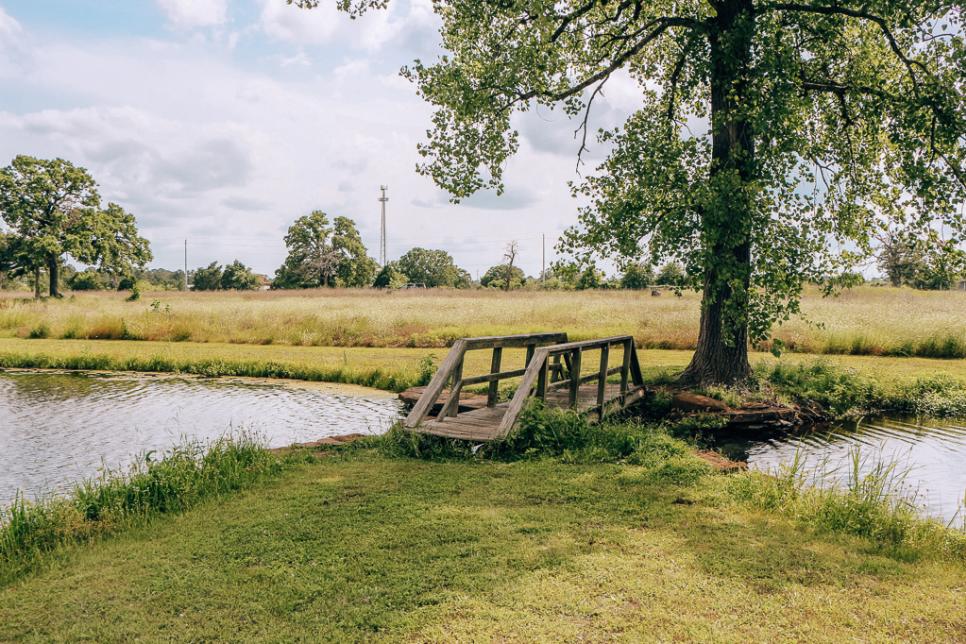 Location: Bastrop State Park              Distance: 1.7 mi.         Difficulty: Easy
Gentle with promising views, the north side offers the peace of the Loblolly Pines, while the south side takes you by Lake Mina where you can also enjoy some family fishing. The path is great for strollers, wheelchairs or scooters to traverse too!
Location: Bastrop State Park              Distance: 0.3               Difficulty: Moderate
You'll start out at the playground area and wind through native grasses toward the scenic overlook. Be sure to look out for interesting animal tracks in the sand near Copperas Creek. You could also explore the Scenic Overlook Trail near the end. It's a moderate trail that travels another 1.7 miles and leads along Copperas Creek in a steep descent into the main artery of the inner loop trails.
Location: McKinney Roughs               Distance: 4.4               Difficulty: Challenging
An ideal trail for running, hiking and horses, it's easy to follow and offers views of the Colorado River and some slightly challenging inclines. Dogs on a leash are welcome too.
Location: Bastrop, TX                          Distance: 6 miles         Difficulty: Moderate
Drift along this wide, slow-moving paddling trail in rented kayaks or on paddleboards. This relaxing trail will take 1.5 – 4 hours depending on how often you stop to look around or picnic. You can also go fishing for Guadalupe bass and flathead catfish or simply enjoy the wildlife along the river.
There are far more trails to explore than these of course. The Bastrop State Park Trails Map lists several more hiking options, while the Bastrop State Park Map includes all the general park information you'll need.
Best Camping Spots
Calling all campers! Bastrop has several places you can relax and stake your tent or hook up your RV.  You can stay right inside Bastrop State Park in a walk-in tent, at an RV hook-up site, or cabin. In the Lost Pines Forest, the 1 and 2-bedroom cabins at 9E Ranch let you immerse yourself right in nature with a few comforts. Bastrop Lake North Shore and South Shore parks are also great options for camping spots, cabins or RV slips. For a uniquely Bastrop experience, stay in one of the fully equipped Airstreams just steps from the lake at North Shore Park.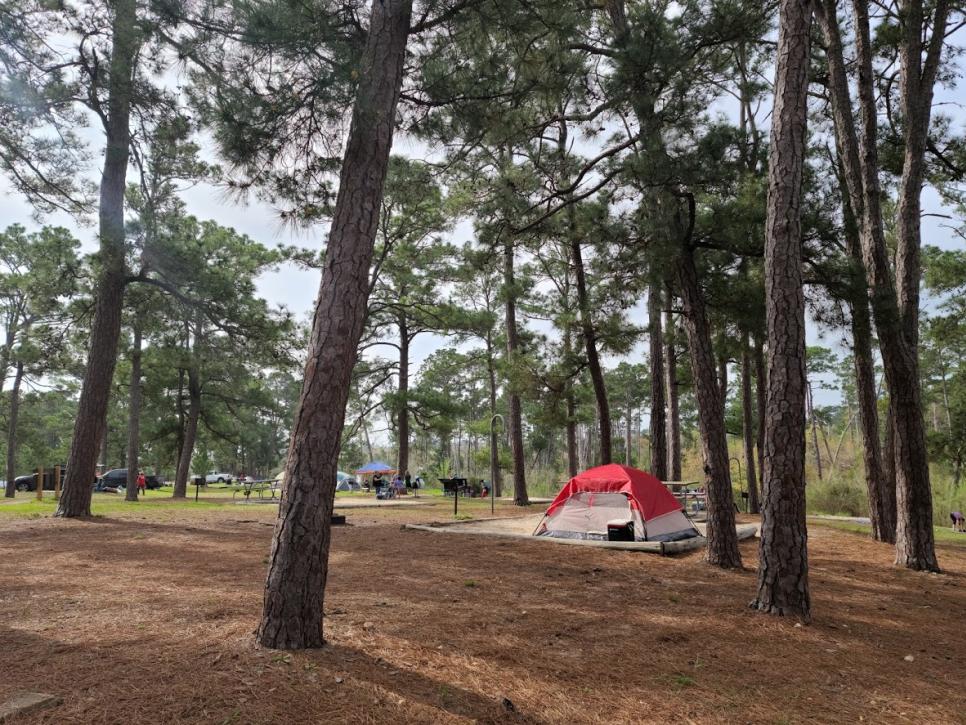 If you prefer your nature with several creature comforts, then you'll want to consider the all-inclusive Hyatt Regency Lost Pines Resort & Spa. It's just adjacent to the McKinney Roughs Nature Park and offers several outdoor pleasures such as horseback riding, archery, a lazy river and nightly s'mores. The Reserve at Greenleaf is another appealing option with its four state-of-the-art luxury yurts, nestled in the picturesque Greenleaf Estate.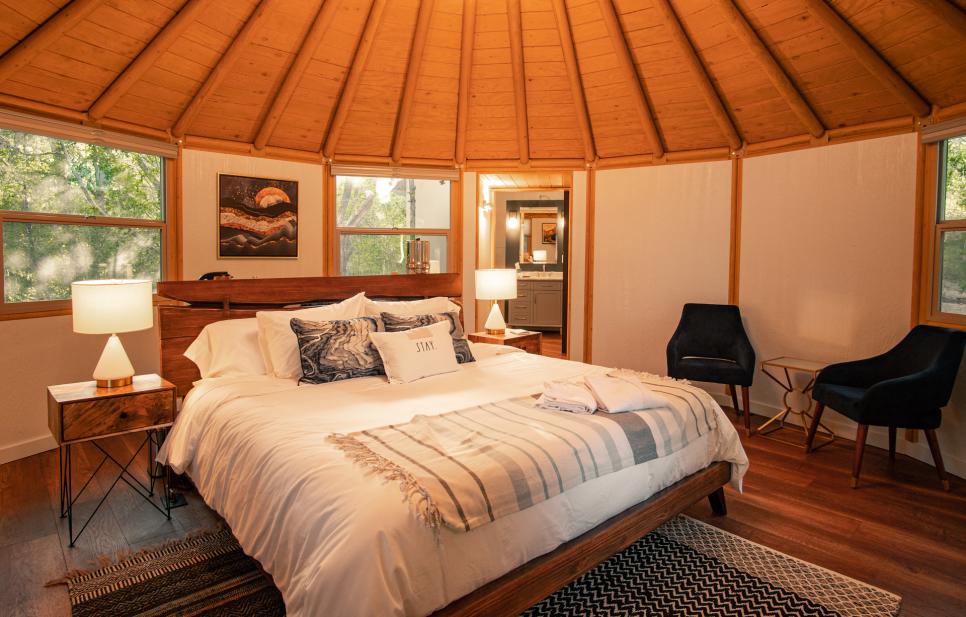 Recharge in Bastrop
Just outside of Austin, Bastrop is perfectly situated for your nature getaway whether it's just you and the trees or your whole family. Plan your visit today.