Let inspiration guide your resolutions this year with an art vacay in Bastrop, TX. No pressure, no expectations, it's just you and a relaxing opportunity to soak up what brings you joy. The thriving art scene and natural beauty of Bastrop is the perfect place to do that. Shop among our many artist boutiques, just take in the art or even create some yourself. Read on to learn all the best art spots in Bastrop.
Bridges Emporium Art Collective
A great place to start is the Bridges Emporium. Set in the Bridges Building in Downtown Bastrop, it houses seven unique art shops in one location. Immerse yourself in fine art, found art, oils, acrylics, watercolors, photography, hand-painted décor, and keepsake items. There's always something new to see, so it's definitely worth a stop, even if it's just to take a look.
RA Green Mercantile
You can discover seven unique art shops at RA Green Mercantile in Downtown Bastrop. One of our favorite shops in there is "Works of Heart" where most of the art has a heart hidden somewhere. You can also find Vibe Tribe, Deadra's Beads and Bangles, and DivineLites Soap Shop among others. There's something magical about homemade décor and gifts, and you'll find a wealth of it here.

Lost Pines Art Center
The heart of the Bastrop art scene, the Lost Pines Art Center is a 12,000-square-foot glass and metal building with an expansive two-story professional art gallery, member galleries, traveling exhibits, classroom space, and a gift gallery. It's free to attend and open M-F, 9 am – 5 pm.
You can take classes there too. Local artists regularly teach topics like drawing basics and watercolor painting. There's even a full art immersion weekend in April where you can come for personal art experiences, workshops, and masterclasses. Be sure to check out their site for upcoming events.
On the first Saturday of every month, they have Art After Dark, an evening of art, music, and wine. The featured artist and live music change every month, so it's always a new experience. All refreshments are complimentary and admission is free as the evening is sponsored by the Texas Commission on the Arts and the City of Bastrop.
There's also a Glass Silo, one of four former grain silos on the property. That's where they offer their 20-minute Blow Your Own Glass sessions where you can be taught to make items to take home like flowers and sun catchers. You can also schedule private group sessions for groups of five or more.
One of our favorite programs there is Art Heals which offers free art classes to veterans, active military, first responders, and their families. It's targeted at creating a relaxing, positive environment where participants can address the very challenging issues they face. Classes include painting, drawing, glassblowing, blacksmithing, textiles, and more. It's available through a generous grant from the Blue Star Museum, Texas Commission on the Arts, and the National Endowment for the Arts.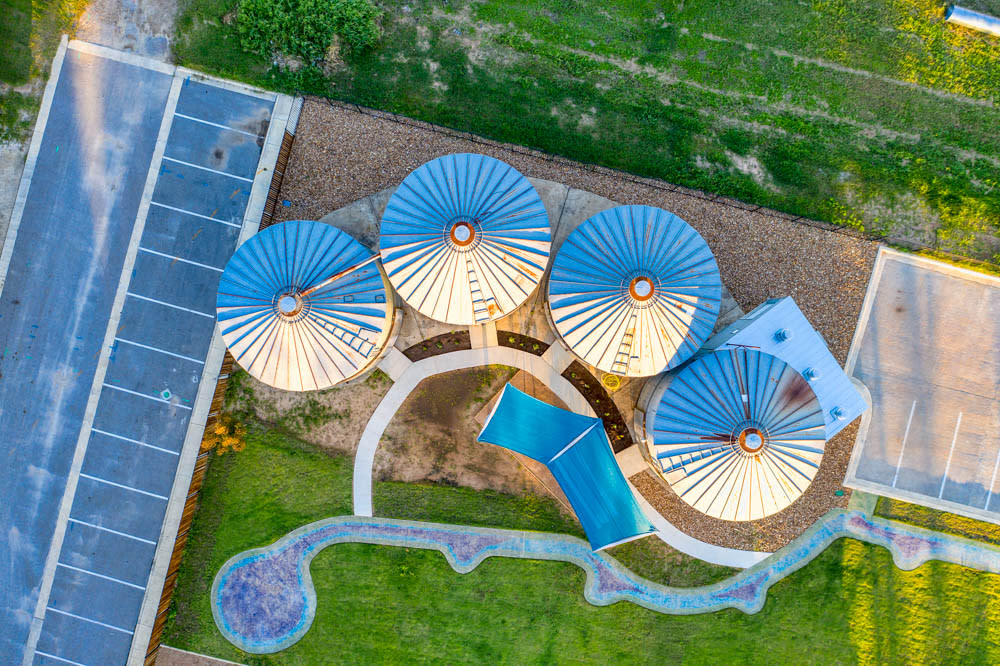 Bastrop Art Walk
Take a stroll through Downtown Bastrop to see all our public art projects including murals, 2D artwork, and sculptures. The Bastrop Art In Public Places Instagram does a good job of documenting the various projects and highlighting different artists to give you an idea of what to look for on your art walk.
You can also head out on the Toads in Town scavenger hunt, a unique and whimsical series of bronze statues created by Clint and Jamie Howard, owners of Deep In The Heart Foundry. Pick up your official Toads in Town pack at the Bastrop Museum and Visitor Center or download and print it. Then walk Downtown to find all the charming toads and write a piece of their story. Where are they going? What have they been up to? Once you're done, return your completed form to the Museum and Visitor Center to claim a small prize.
Bastrop Opera House
Housed in a beautiful, historic building in Downtown Bastrop, the Bastrop Opera House is another important part of the local art scene. From musicals and plays to live music, you can count on a full evening of outstanding entertainment. Be sure to check their calendar for upcoming shows.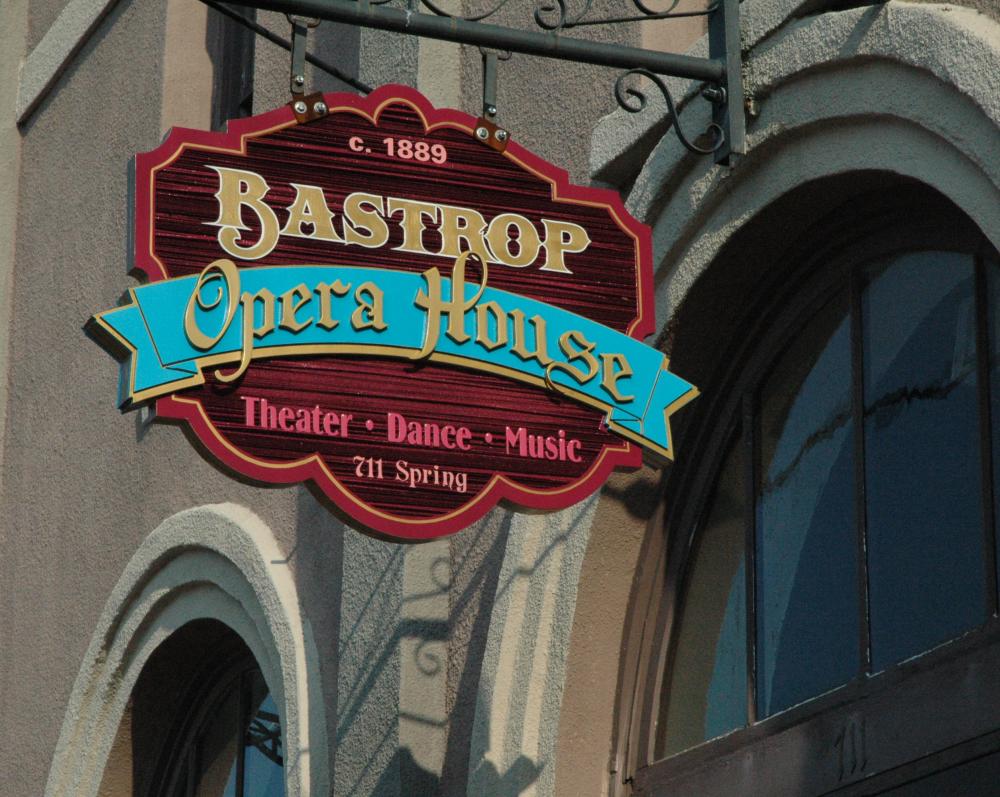 Natural Art
For a little natural inspiration, take your canvas or sketchbook to one of Bastrop's state parks. Bastrop State Park offers several scenic trails and fresh, piney air among the Lost Pines. Mckinney Roughs Park is another beautiful spot worth exploring with 18-miles of naturally inspiring trails. Since Bastrop is the official Bird Capital of Texas, both parks offer lots of wildlife to sketch including a wide variety of birds you've likely never seen before.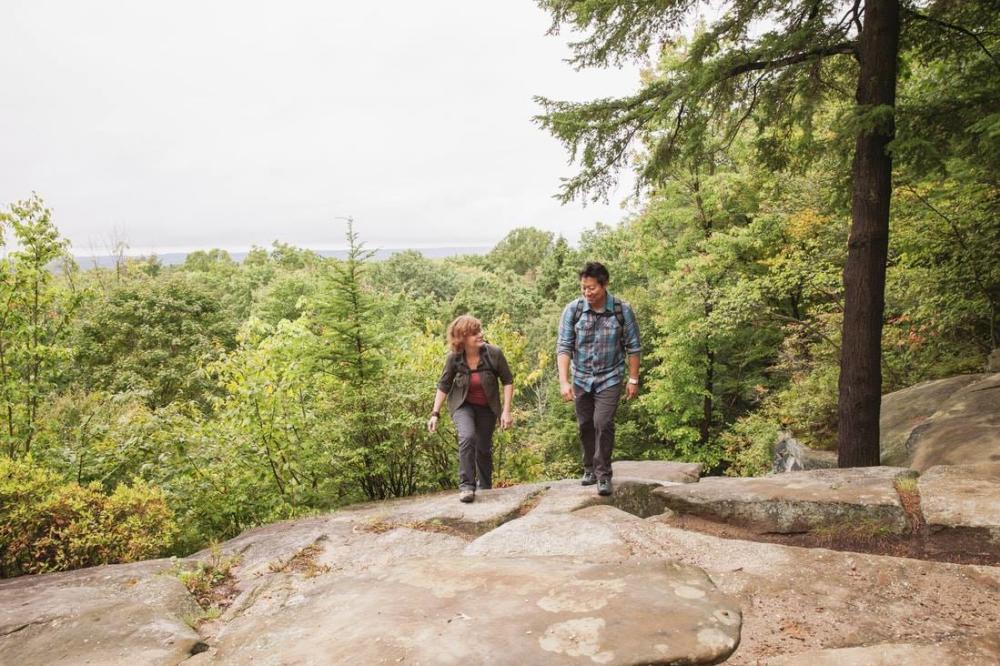 Resolve to Be Inspired in Bastrop, TX
Art and nature are a wonderfully refreshing combination. Bastrop has both in spades so come, immerse and refresh for a very relaxing art vacay. Plan your visit to Bastrop today! Also, be sure to get on our email list for the latest Bastrop happenings.