As "the most historic small town in Texas," Bastrop is home to numerous places where you can discover our fascinating history for free. There are also plenty of activities and locations — from museums and markets to festivals and holiday adventures — where you can have hours of fun and excitement without spending a dime. We've provided a few ideas where you can enjoy our beautiful town for free.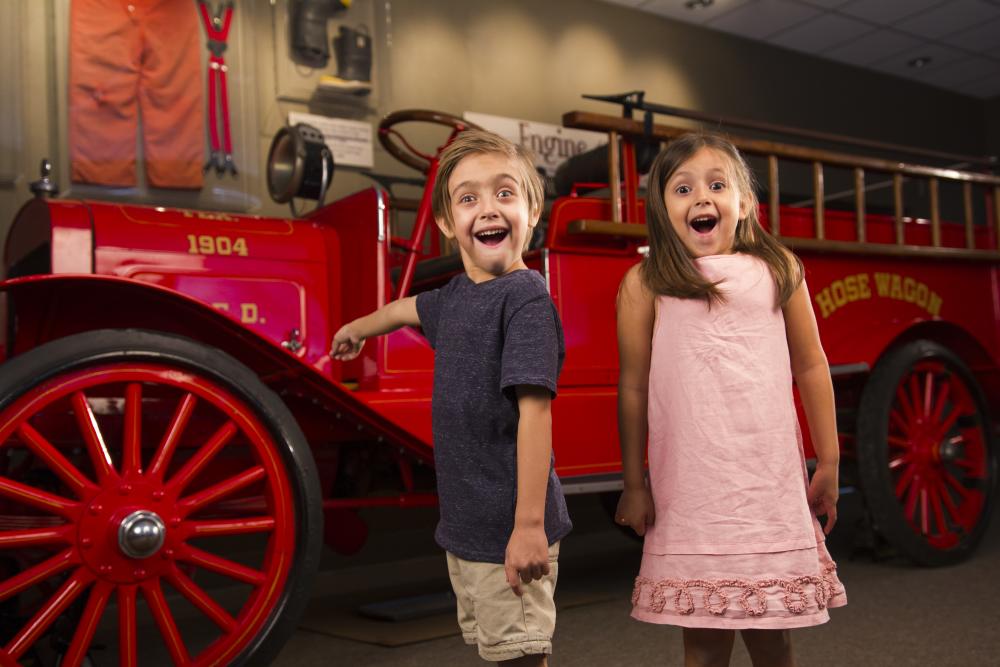 MUSEUMS
"Hispanic Heritage, Bastrop Roots," an exhibition that showcases artifacts, photographs and oral histories highlighting the contributions and influences of Hispanic citizens in Bastrop County, continues through Oct. 30 at the Bastrop Museum & Visitor Center. Admission to the center, which is open from 10 a.m. to 5 p.m. Monday through Saturday, is free.
Also at the museum, kids can have fun exploring and learning about the history of Bastrop while earning a small prize. The indoor Scavenger Hunts, held through Oct. 31, provide children the opportunity to discover hidden clues and identify historical artifacts. Children under 13 are admitted free if accompanied by an adult. Admission is $5 for adults.
Meet with artists and art lovers and shop for original works during Art After Dark, held from 6 to 8 p.m. on Nov. 4 at the Lost Pines Art Center. A solo exhibition by Jana Lynch of paintedartist.com will be featured, along with works by artists from around Texas during the center's Members Showcase. Singer/songwriter Nathan Harlan will perform. On Dec. 2, KNETX Band will perform at 5 p.m., with the annual Square Show and Members Showcase highlighting artworks and complimentary housemade wassail and festival treats included. Admission is free.
Make your own artwork and shop for arts and crafts during the annual fall festival fundraiser, Bastrop Art Fest, held from 11 a.m. to 5 p.m. on Nov. 11 at the Lost Pines Art Center. The whole family is welcome to this free event, which features artist demonstrations, live music, food and plenty of interactive art activities.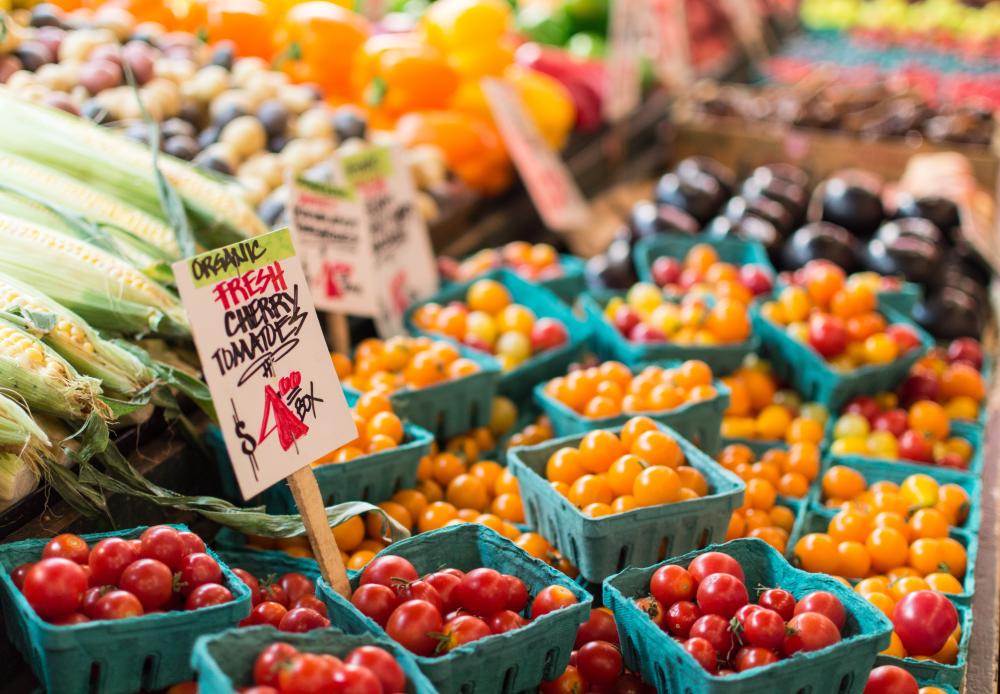 MARKETS
Second Sundays are the perfect time to find creative gifts for family and friends during the free Bastrop PopUp Market, held from noon to 4 p.m. at the Hunters Plaza parking lot. In addition to highlighting Bastrop's regional artisans, crafters and service professionals, the market is an ideal place to take a morning class or enjoy other activities.
The heart of Historic Downtown Bastrop is where you'll find the Bastrop 1832 Farmers Market, held every Saturday from 10 a.m. to 2 p.m. Located between the Convention Center and the Lost Pines Art Center, the market offers fresh meats, in-season produce and baked goods, as well as plants and flowers, candles, jewelry and much more. There may be a live music performance as well.
Get an early start on your holiday shopping at the Merry Market, held from 10 a.m. to 5 p.m. on Nov. 18 at the Lumberyard Music Hall, 1109 Main St. in Bastrop. Presented by Bastrop Area Clay Artists, the market will feature handmade art, jewelry, ceramics, woodwork, textiles and more. Admission is free.
The holiday cheer continues the following weekend, on Nov. 25. Check out the Harmony Ridge Christmas Market from 11 a.m. to 3 p.m., a free-to-attend market offering handcrafted gifts, local food vendors and Wassail to get you into the holiday spirit. That same day, the Bastrop 1832 Farmers Market is hosting a special artisan's Christmas Market. There, you'll be able to browse the booths of dozens of local artists, proudly displaying handmade ceramics, clothing, jewelry and much more.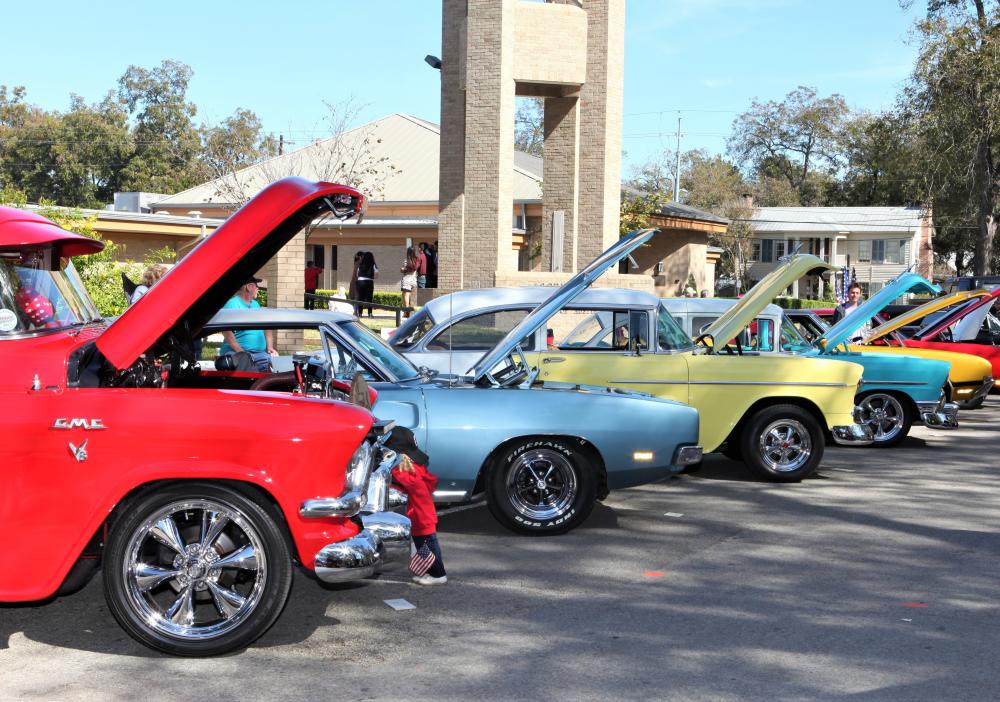 SPECIAL EVENTS
The centennial celebration of Texas state parks will be held from 10 a.m. to 2 p.m. on Nov. 4 at Bastrop State Park. The Bastrop Field and Fun Fest begins with a bicycle parade, followed by a variety of vendor booths, field activities and appearances by the Buffalo Soldiers, animals from the Fort Worth Zoo and representatives from the Texas Parks and Wildlife Department. Admission is free.
In honor of Veteran Appreciation Month, the City of Bastrop and Bastrop County Cares will present a free outdoor movie on Nov. 4 at Fisherman's Park. Beginning when the sun goes down, the movie Valiant will be shown, so bring a chair or blanket and enjoy the film. Bastrop County Cares' mobile recreation unit will be on hand with fun activities, and Rip Roarin' Dawgs will be selling delicious hot dogs.
Car enthusiasts and families will enjoy the 17th annual "Heroes & Hot Rods" Veterans Day Cruise In & Car Show on Nov. 10 and 11. Starting at 5 p.m. on Nov. 10, watch as classic cars roll into town along Historic Main Street in Downtown Bastrop. The free car show begins at 7:30 a.m. on Nov. 11, with approximately 400 cars expected to be displayed along Main Street, side streets and parking lots. At 10:30 a.m., a Veterans Tribute March on Main Street will be held, followed by a Veterans Day tribute and ceremony at 11 a.m. Most of the proceeds benefit local and Central Texas veterans support organizations.
Support local small businesses and enjoy homemade hot mulled cider at the 6th annual Wassail Fest from 11 a.m. to 3 p.m. on Nov. 25 in Downtown Bastrop. You'll find delicious cider throughout downtown; be sure to vote for your favorite recipe in the annual People's Choice Awards. The event is held to encourage holiday shoppers to patronize local brick-and-mortar small businesses.
Live wreaths will be placed on all veteran graves following a short ceremony at 11 a.m. on Dec. 16 at Fairview Cemetery in Bastrop. Presented by the Kings Highway Chapter National Society of the Daughters of the American Revolution, Wreaths Across America is held to honor and remember all those resting in the cemetery who made the ultimate sacrifice. This is a family-friendly event and is free.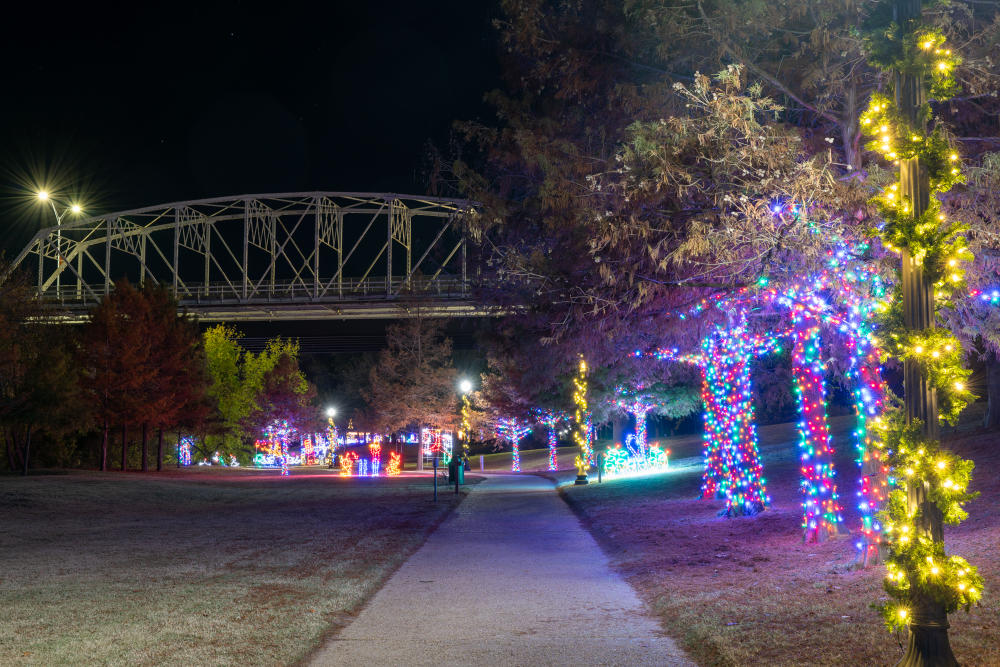 HOLIDAY HAPPENINGS
The Pumpkin Patch at Community Gardens continues from 10 a.m. to 5 p.m. through Oct. 28. Find the perfect pumpkin to carve or display, then stick around for the family-friendly event, which includes train rides, bounce houses, pumpkin painting, food and more. Admission is free; there is a fee for some of the activities.
Downtown Bastrop is the perfect place to go trick or treating on Halloween night. The City of Bastrop and the Bastrop Fire Department are presenting Bastrop Boo Bash, where members of the community, businesses and organizations will be handing out candy and treats from 6 to 8 p.m. Bring your ghosts and goblins to Spring Street, between Pecan and Library, and Main Street, between Chestnut and Spring. Participation is free.
Enjoy a night of treats, scares and food during Halloween Spooktacular, held from 5:30 to 9 p.m. on Halloween at Bastrop Fitness Project. The celebration begins with the free Trunk or Treat, where kids can wander from trunk to trunk to fill their bags with candy. From 6 to 7 p.m., families can enjoy a non-scary, fun experience, but those who enjoy the thrill of a scary haunted house can take part from 7 to 9 p.m. (tickets are $10). Special treats will be offered by Bastrop Café and barbecue plates will be available for purchase.
For folks in a more festive mood, the City of Bastrop Main Street Program will present the annual Christmas Tree Lighting at 6 p.m. on Nov. 25 at Fisherman's Park. The tree lighting will include a special appearance by Santa Claus. Then enjoy the River of Lights, where seasonal displays will line the scenic June Hill Pape River Walk. River of Lights will continue from dusk to 10 p.m. through Jan. 2, 2024.
There's nothing like a parade, and the 2023 Lost Pines Lighted Christmas Parade is one of the most eagerly awaited events in Bastrop. Beginning at 6 p.m. on Dec. 9 in Downtown Bastrop, you can enjoy more than 100 entries, from classic cars to fancy floats, as they head south down Main Street. There may even be an appearance by Santa Claus himself.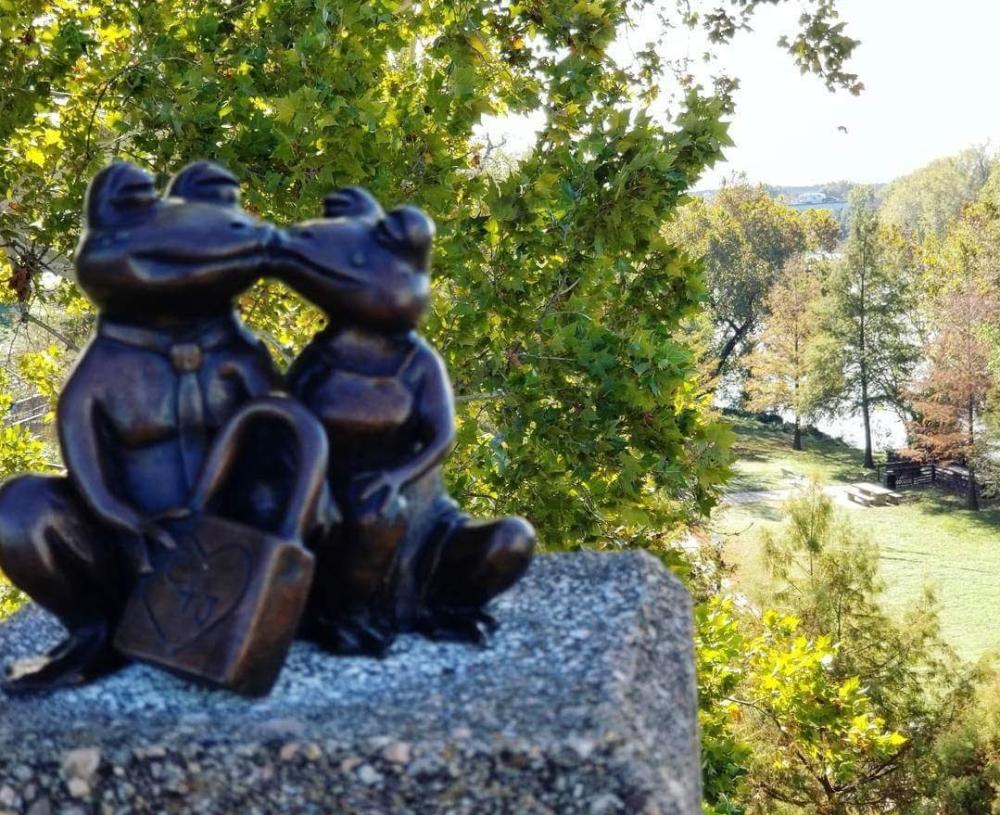 ONGOING ACTIVITIES
When the Texas Legislature bestows a title on a location, you know it's a big deal. In 2019, the legislature officially named Bastrop County the "Film Hospitality Capital of Texas." Everything from commercials and TV series to blockbuster movies is filmed here. Bastrop was the backdrop for movies like Friday Night Lights, Boyhood and Friday the 13th, as well as TV series such as Fear the Walking Dead and Lonesome Dove. You can visit the numerous sites in this part of Texas by following the Bastrop County Texas Film Trail.
Being named a Bird City Texas-certified community by the Texas Parks and Wildlife Department and Audubon Texas is a wonderful honor. This area is home to more than 275 different species of birds, making Bastrop an excellent location for birdwatching, a free activity the whole family can enjoy. Among the top places for spotting birds are Bastrop State Park, McKinney Roughs Nature Park, Lake Bastrop and Bob Bryant Park. The Big Sit — a birdwatching circle where participants see how many birds can be spotted or heard without leaving the circle — will meet from 8:30 to 10 a.m. on Oct. 28 at Kerr Community Park, so bring a blanket, binoculars and snacks if you'd like and get ready to see and hear the beautiful birds of Bastrop. Check the website for possible location changes.
One of the most unusual — and fun — ways to see the sights of Bastrop is to take the Toads in Town self-guided tour. Explore the community of Bastrop while learning about the Houston Toad, an endangered species in our region. Find each toad statue with the help of an official Toads in Town pack, available at the Bastrop Museum & Visitor Center. So get hopping!
Take the whole family for a nature experience just a short distance from Downtown Bastrop. The 65-acre Colorado River Refuge consists of 2 miles of river- and cliff-side trails that are perfect for strollers, young children and people with limited mobility. Get back to nature in this Bastrop beauty, free and open to the public during daylight hours.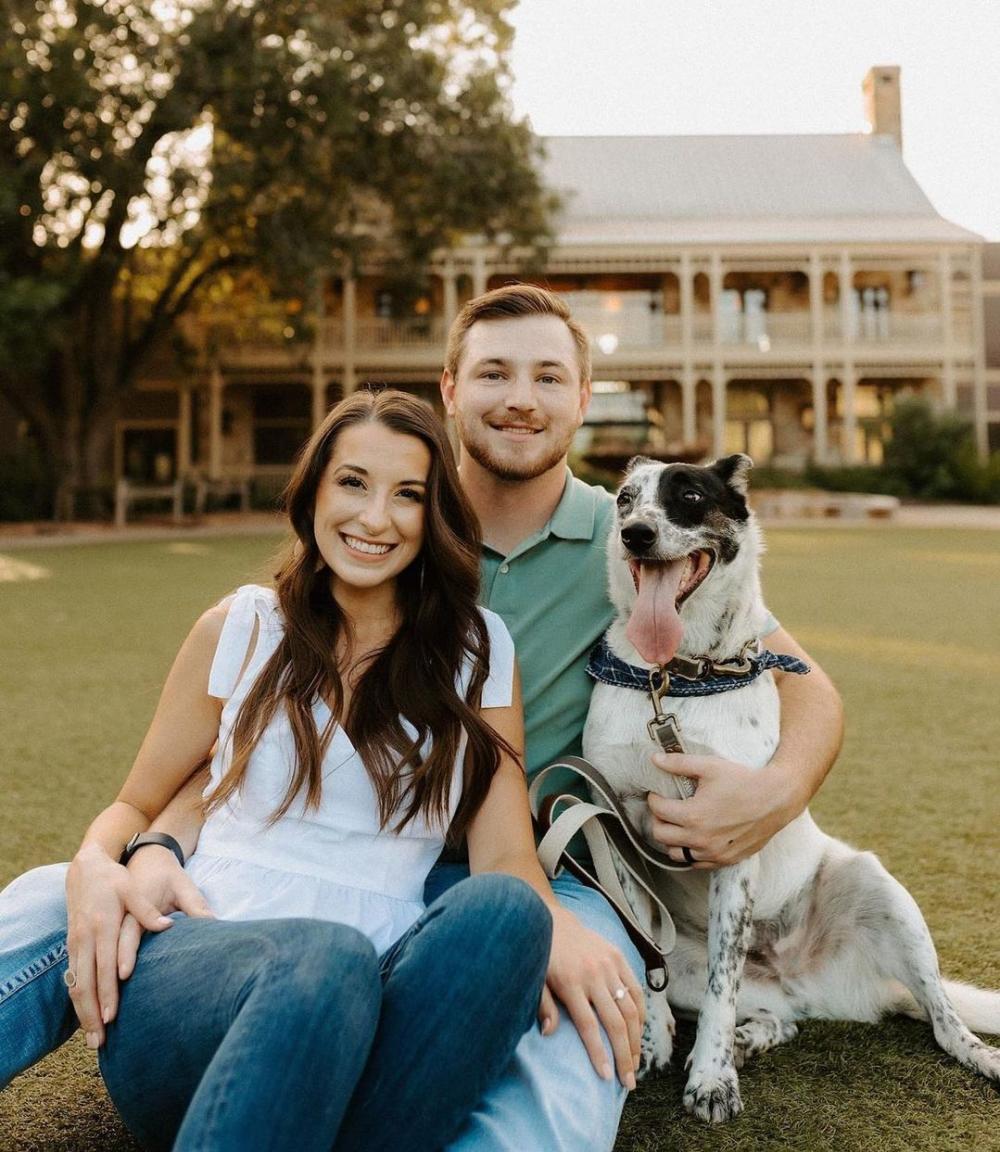 PLAN A VISIT
Because there's so much to see in Bastrop, you may need a little assistance finding all the great places to visit. For that, we suggest you download the Visit Bastrop Texas app, available on both Apple and Android. Listings, maps and more will provide information and directions to the fun attractions, tours and events going on in our beautiful city, or click here to help plan ahead.
For a place to stay during your visit, Bastrop is home to numerous hotels, bed-and-breakfasts, RV camps, vacation rentals and resorts. So start planning for a fun-filled Bastrop getaway today.