Welcome to where you really can do it all ­– and safely, too! Bastrop, TX is the perfect place to work and play. It offers a variety of charming indoor and outdoor spaces ready for large or more intimate meetings and events. Plus, there are several spots for amazing outdoor adventures and a wide selection of places to stay, from a secluded resort to luxury yurts and mansions in our historic district, to rustic cabins. Work or play, Bastrop is definitely worth a stay.
Best Outdoor Meeting Spots
To keep your meeting comfortable and safe, it may be best to use open-air locations. The Reserve at Greenleaf has a 2,000 square foot open-air pavilion and lawn area with public restrooms attached. The area includes seating for up to 75 people, as well as a prep-kitchen so you can eat on site. It's open for use Monday through Thursday.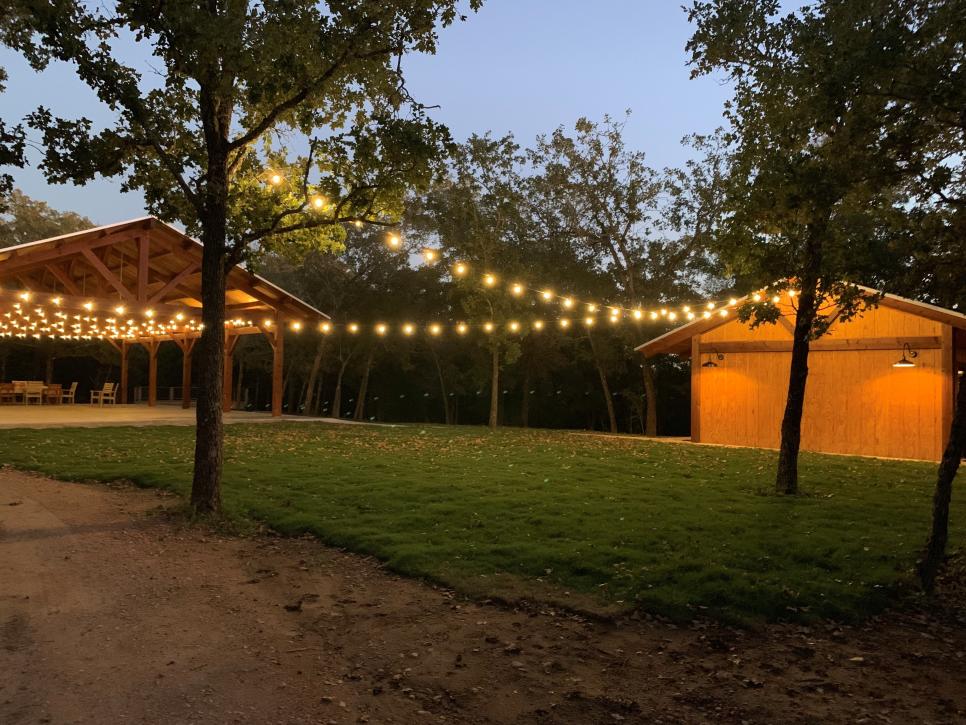 For a memorable Texas getaway, consider the all-inclusive Hyatt Regency Lost Pines Resort & Spa. There are well-appointed rooms for your whole group and several gorgeous outdoor meeting spaces to choose from with everything from a natural amphitheater overlooking the river to pavilions with retractable glass walls. Between meetings, there are also several outdoor experiences to enjoy on-site, from horseback rides to archery, as well as nightly s'mores to end a busy day on a sweet note.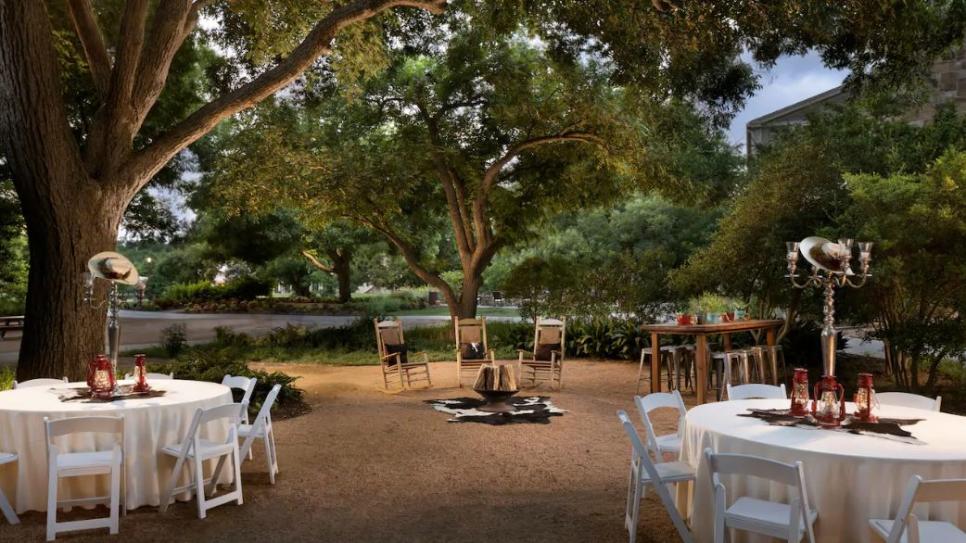 If you'd like to get right in the heart of Bastrop's natural beauty, then you'll want to check out the facilities at 
McKinney Roughs Nature Park. Meeting space options include an outdoor amphitheater with electricity and water access, three different meeting rooms, a Colorado Vista Pavilion with grill and electricity access, and a Wildflower Hall with A/C, heat, a commercial kitchen and fireplace. Each spot can accommodate between 20 and 240 people, depending on the space.
McKinney Roughs also offers a bunkhouse that sleeps 10 as well as five dormitory floors with room for up to 112 people. When work is through, there are several outdoor adventures you can dive into from bird watching and hiking to horseback riding and river rafting. There's also Zip Lost Pines, the longest dual canopy zip line in Texas with six side-by-side lanes so you can race or simply enjoy the spectacular view.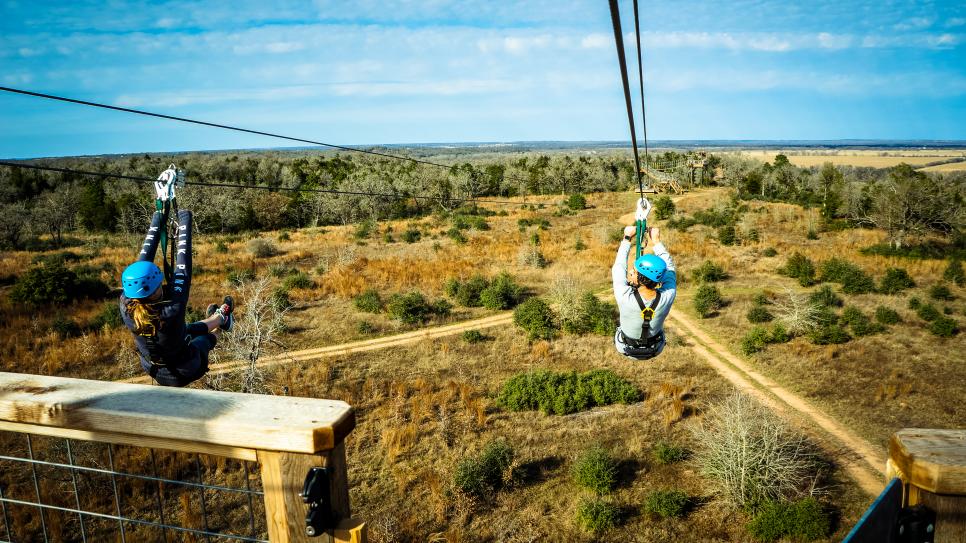 Specializing in that personal touch, Ponderosa Events can help you pull off nearly any size affair entirely to your liking. There are several charming wide-open spaces available with great photo spots, too. For a big open space with loads of possibilities, check out Mere's Reserve on the Colorado. Its natural beauty includes a large open area for your event as well as a kitchen and bar, prep rooms and restrooms for your guests' use.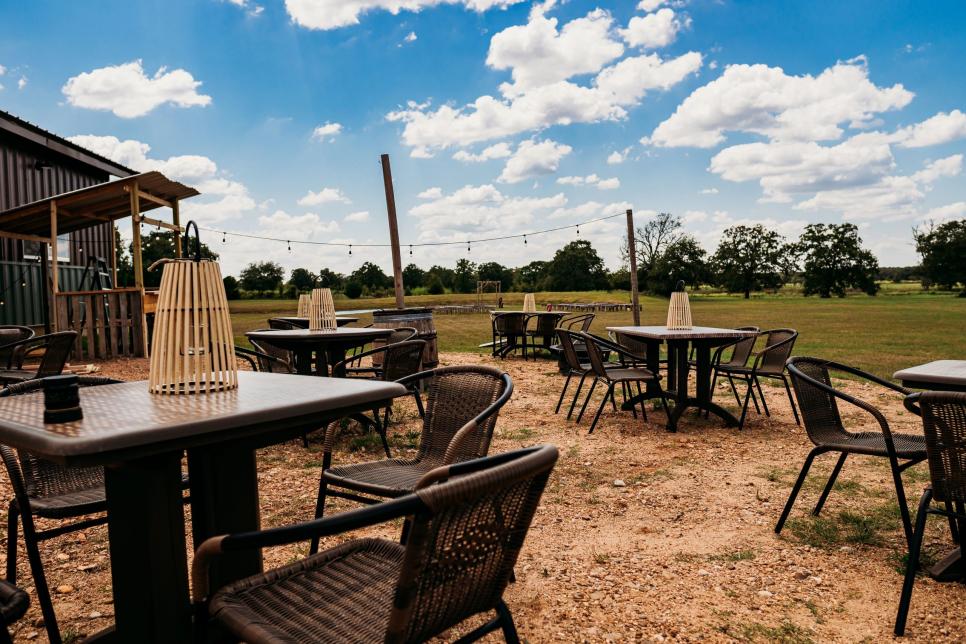 The Mansion at ColoVista has the corner on elegant Southern charm on 700-acres of gorgeous property with breathtaking views of the Colorado River. There's also a first-class golf course to enjoy and several regal touches in the home that make it a popular choice for events and filming, including a recent Nissan TV spot where it was featured as the home for Heisman Trophy winners.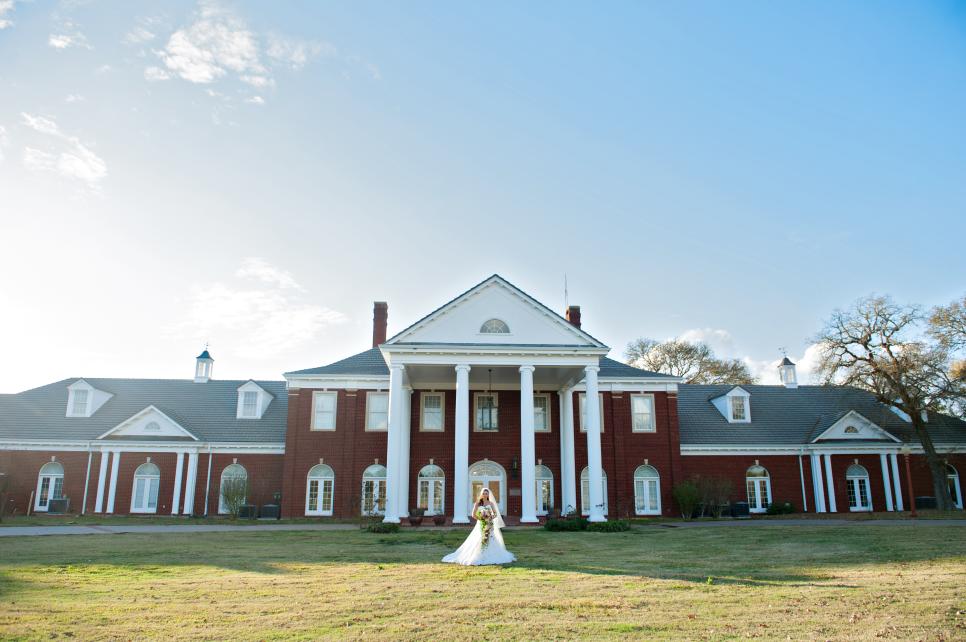 Offering both natural beauty and comfortable accommodations, Bastrop State Park and Lake Bastrop (North & South Shore) is another ideal spot for a meeting or event. Osprey Point Hall at South Shore is perfect for gatherings offering air conditioning and heat, a catering kitchen, private restrooms, fireplace and enough room outside to socially distance.
Bastrop Convention & Exhibit Center in the heart of downtown can offer social distancing for days - thanks to its 26,000 square feet of space and up to 800 seat capacity. The Center also includes an additional outdoor venue space, breakout meeting rooms and a bridal room.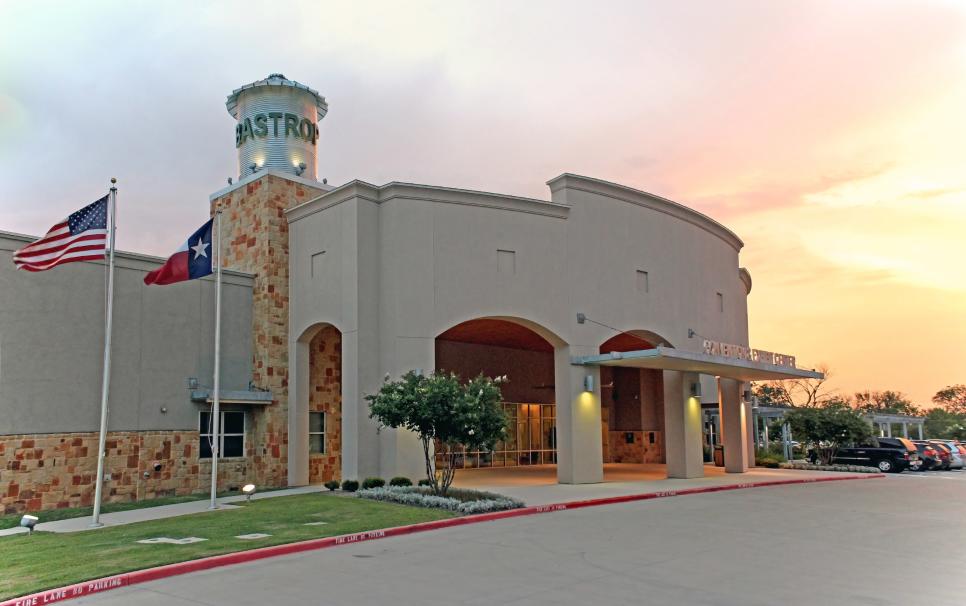 Speaking of brides, we've got weddings too! Check out this big guide to micro weddings to learn more about Bastrop's variety of charming venues, wedding experts and other things to look forward to.  
Please be assured that Visit Bastrop partners are following all safety protocols and taking advanced precautions to keep everyone safe and well. 
Find a full list of Bastrop meeting and event venues. To get assistance with planning, please contact Visit Bastrop's Director of Sales, Cherry Kay Abel, at cherrykay@visitbastrop.com. And don't forget to sign up for our meeting professional e-newsletter to stay up-to-date on Bastrop's meetings and events offers.