Do you have a long list of wellness resolutions? Good news - staying on track can be easy, even when you're traveling! Just head to Bastrop for an epic outdoor adventure. 
Thanks to our perfect location on the banks of the Colorado River and thousands of park acres, you can easily stay active while having fun. Here are a few ideas: 
Go for a Hike
Explore the rolling box canyons, wildflower meadows, lazy river bends, and diverse wildlife as you hike through McKinney Roughs Nature Park. The park also hosts interpretive hikes guided by naturalists where you can exercise your brain as you exercise your body – a win-win situation!
To spot the famous loblolly pines, head to Bastrop State Park. Here, you can hike seven miles of trails and witness the resilience of nature. The park covers nearly 6,000 total acres so you might want to make a whole weekend-long cabin trip out of it.
Adrenaline Rush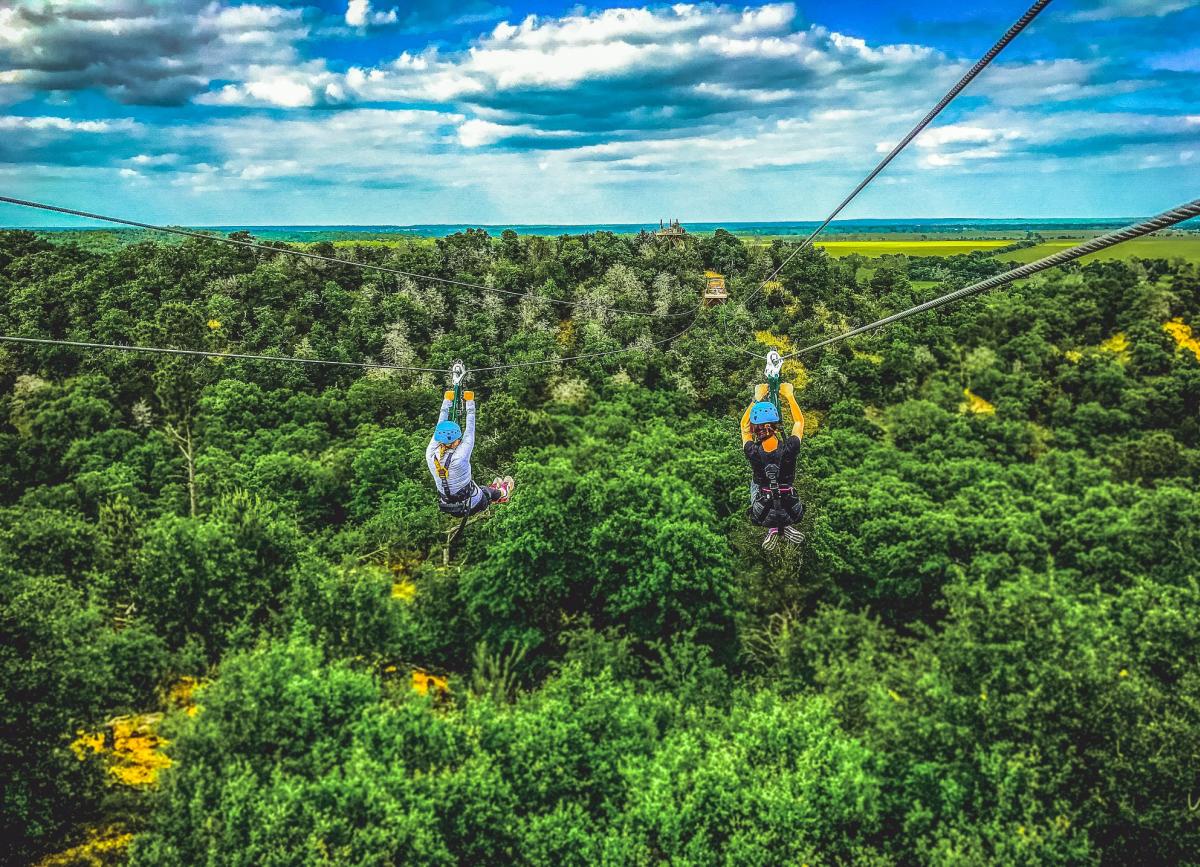 McKinney Roughs Nature Park is also home to Zip Lost Pines, the longest dual canopy zip line in Texas. The course features six side-by-side lanes so you can race your friends and enjoy the views of the Colorado River as you glide your way through the forest. 
Tee Time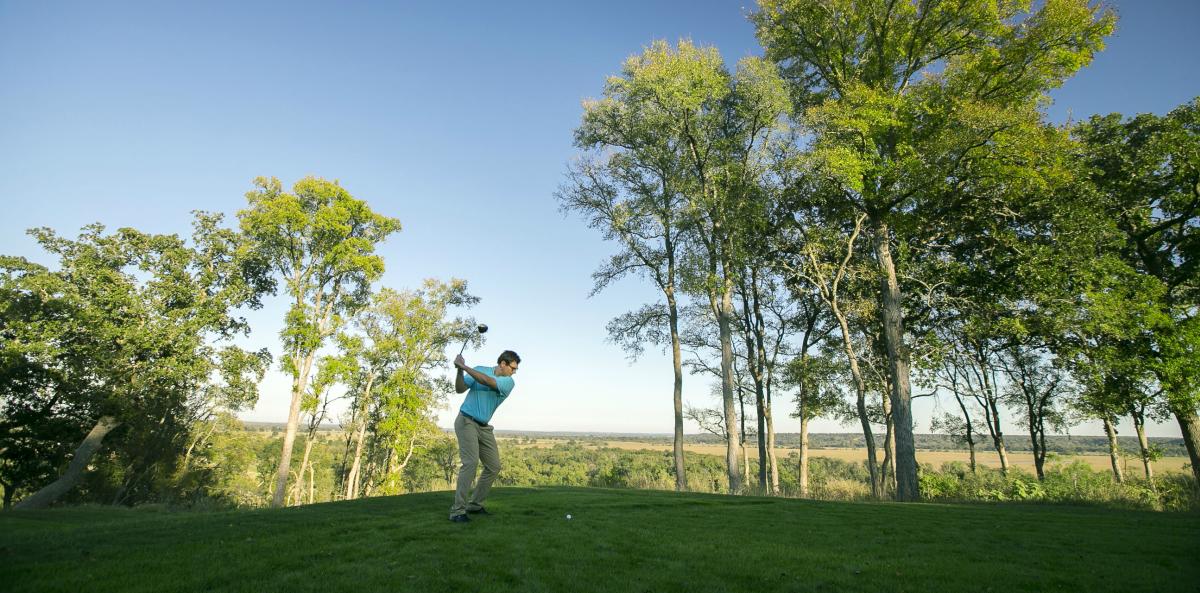 Bastrop's stunning natural environment creates a perfect backdrop for a round of golf. Check out an award-winning and challenging course – Wolfdancer Golf Club. The fairway is set amongst the rolling hills of the Lost Pines. Or play a round at ColoVista Golf Club or Pine Forest Golf Club – both home to breathtaking views and Texas hospitality. 
River Adventure
Let your worries drift away and your arms get stronger as you glide with the flow of the El Camino Real Paddling Trail. This wide, slow-moving six-mile trail will take you approximately 1.5 - 4 hours depending on flow and stops for picnics, or enjoying the scenery along the way. As the river moves downstream, the banks steepen and become very scenic with high sandstone bluffs and cliffs.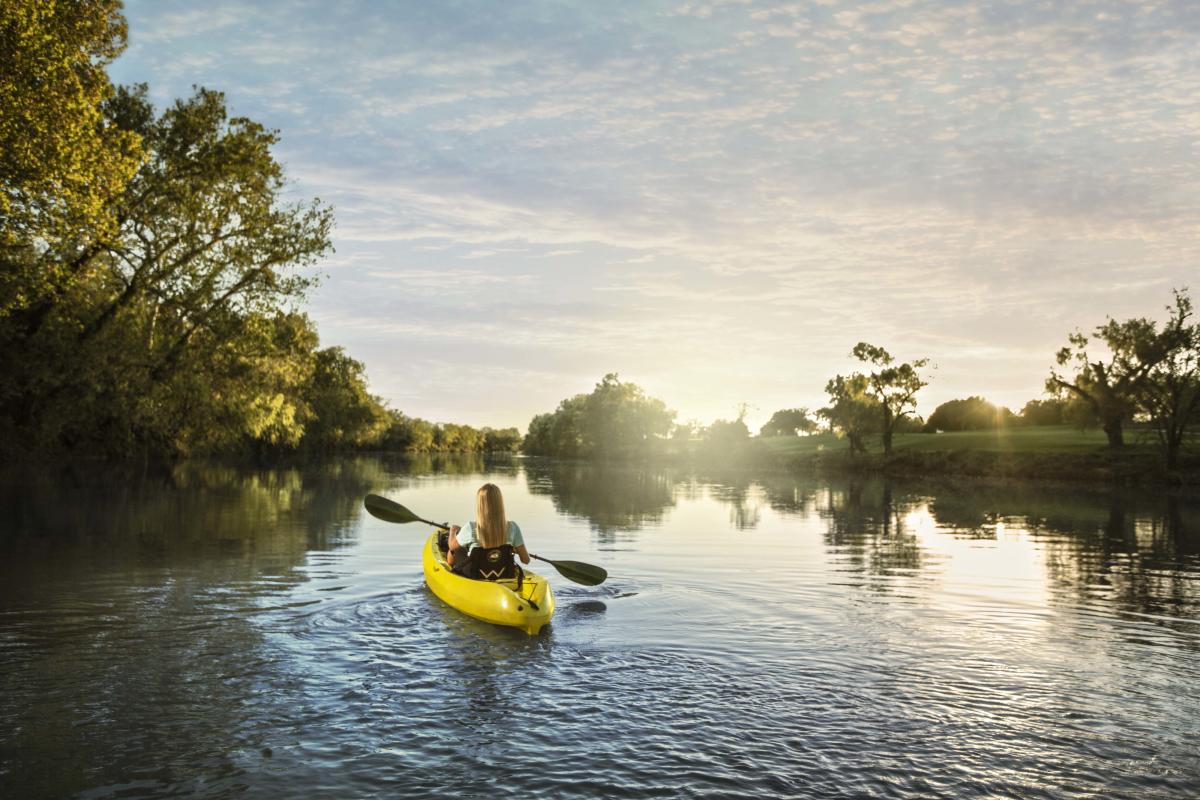 Need equipment? Bastrop is home to excellent river outfitters such as Rising Phoenix Adventures and Bastrop River Company that can help anyone get on the water in no time. Whether you prefer kayaking, canoeing or tubing, Welcome To It All! 
Race Away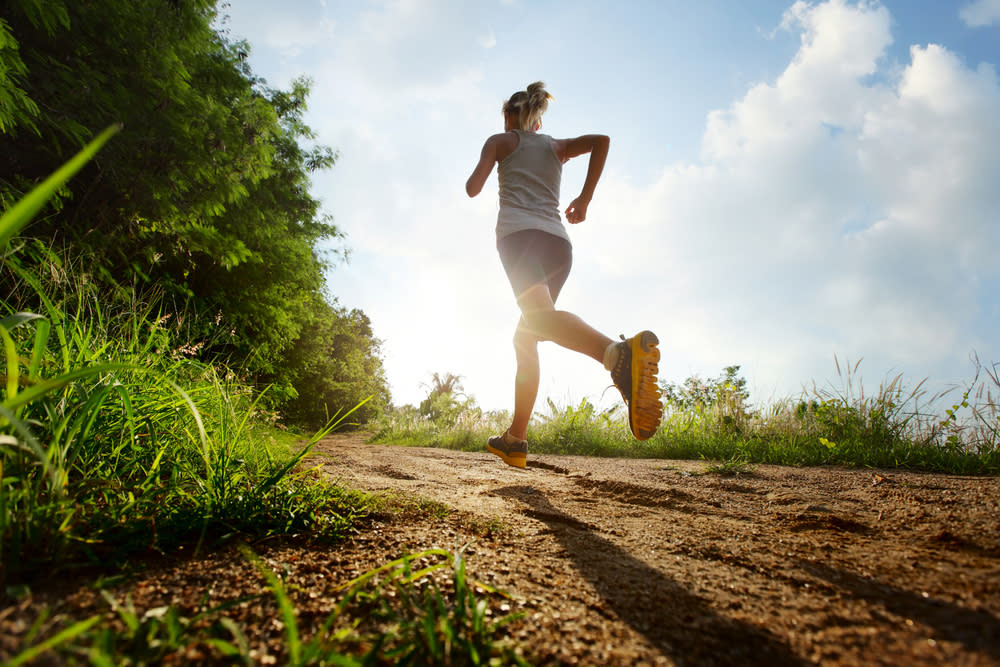 Keep up with your training and come back to Bastrop in May to race at the Wildflower Trail Run. This two-day event offers challenges from a 5K to a full marathon, a nice climbing trail with small rocky sections, and beautiful views of the loblolly trees.  
Whatever your wellness resolutions are, you can find your perfect adventure in Bastrop. Plan your trip today and easily stay active, even on vacation!