As one does in Bastrop, we gift straight from the heart. It's the best way to spread that holiday cheer we're all in need of. Whether it's handcrafted or just hand-picked, meaningful gifts are our specialty. Here are some suggestions on how to make Christmas extra special this year.
Gifts for the Hearth 
Home truly is where the heart is in Bastrop. You can find several heart-warming gifts at the Lost Pines Art Bazaar. Rare and unique gifts are their specialty, including everything from hand-crafted jewelry to hand-knotted rugs and uniquely beautiful pieces for the home. This is a place you can happily spend hours.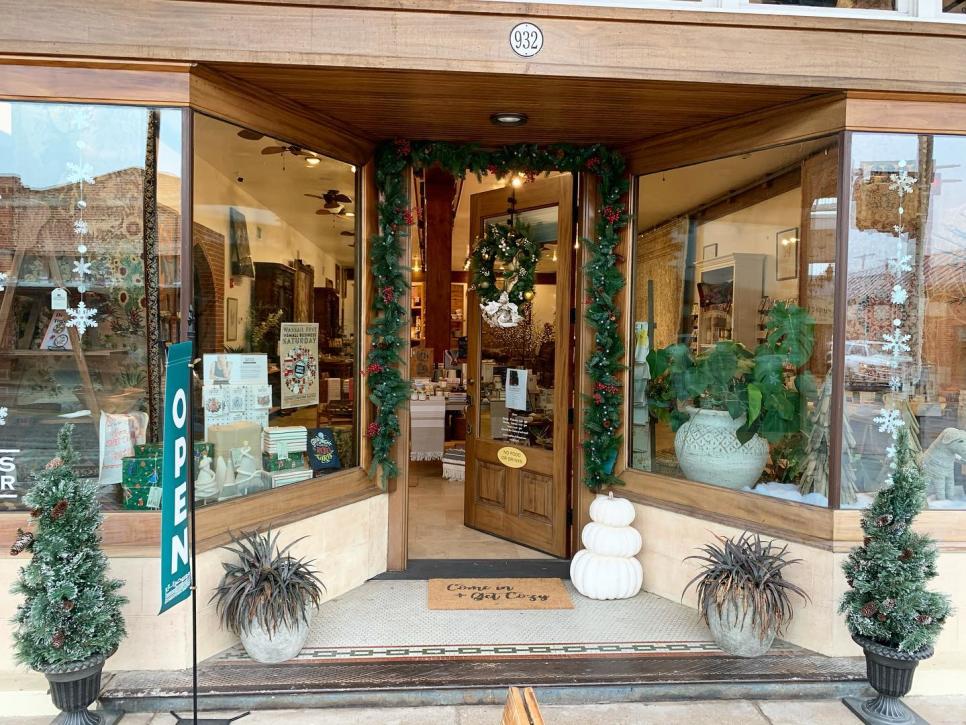 Gifts for the Music Fan
Astro Record Store is famous for its selection of rare and unusual LPs, CDs, collectibles and music memorabilia. If it's hard to find, there's a good chance you can find it here, not to mention scoring major bonus points with your music fan this Christmas. If they're ready to make their own music, then head over to Blake's Music Shop for a full selection of new, used and vintage guitars, amps, band instruments and more.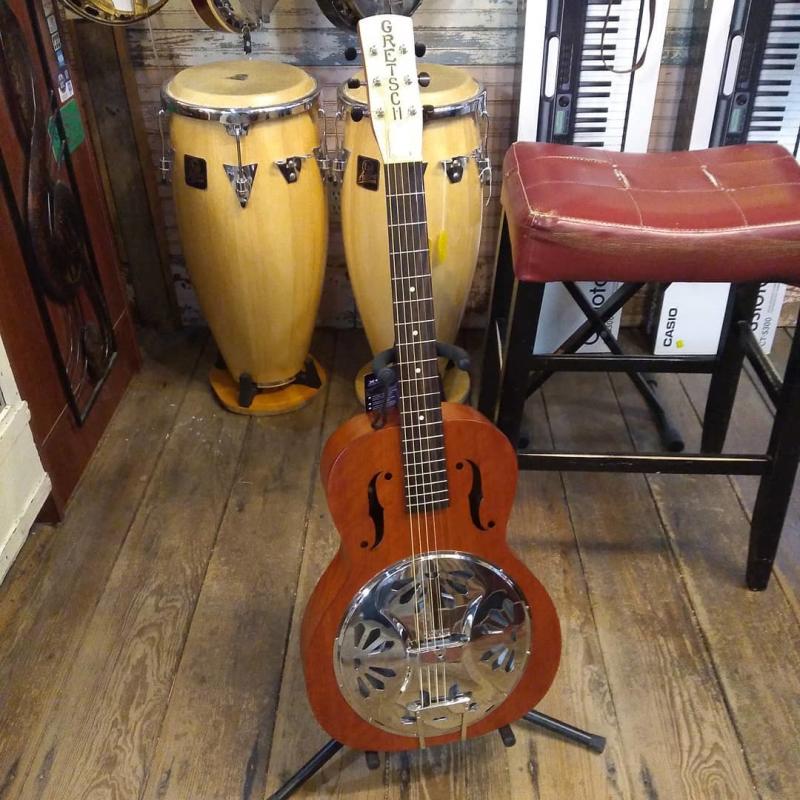 Finds for Art Lovers
There's lots for your art lover to love at Bridges Emporium. Inside this one building, you'll discover 7 unique art shops offering everything from fine art, found art, oils, acrylics, watercolors, photography, hand-painted decor and keepsake items.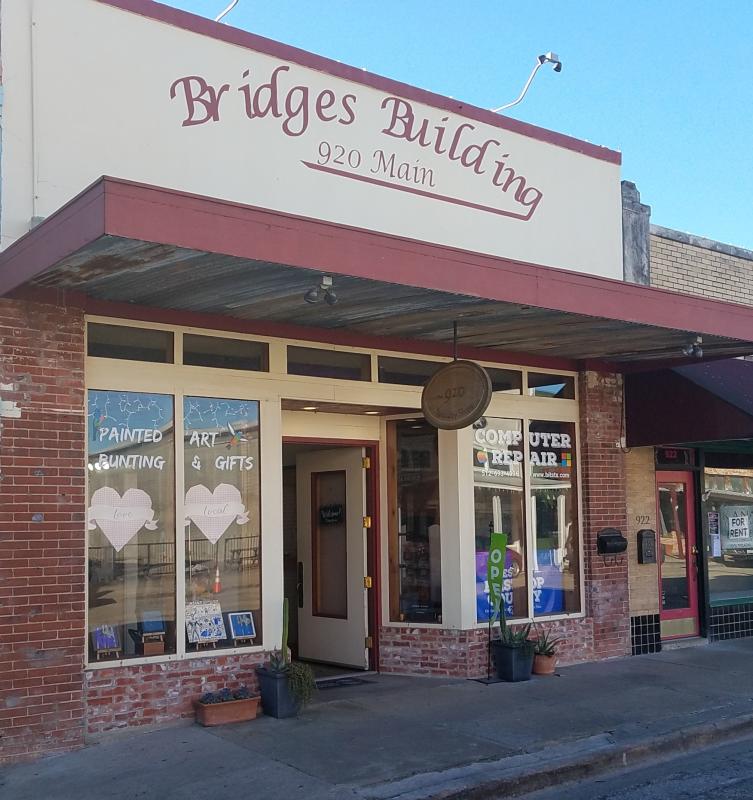 If their artful eye appreciates hand-sculpted pieces, then head over to RA Green Mercantile. This gallery houses work from several local artists including hand-crafted pottery, ceramics, fiber work, jewelry, painting, sculptures and more.
Finds for Foodies and Drinkers 
Spoil your picky eaters and discerning drinkers with a gift from Cripple Creek Wine & Gifts. They specialize in Texas-made products including wine, coffee beans, olive oils, flavored balsamic, sauces and rubs. It's a delicious way to send some seasoned greetings. The Colorado River Winery also offers a tasting room where you can spend some time making your own informed selection.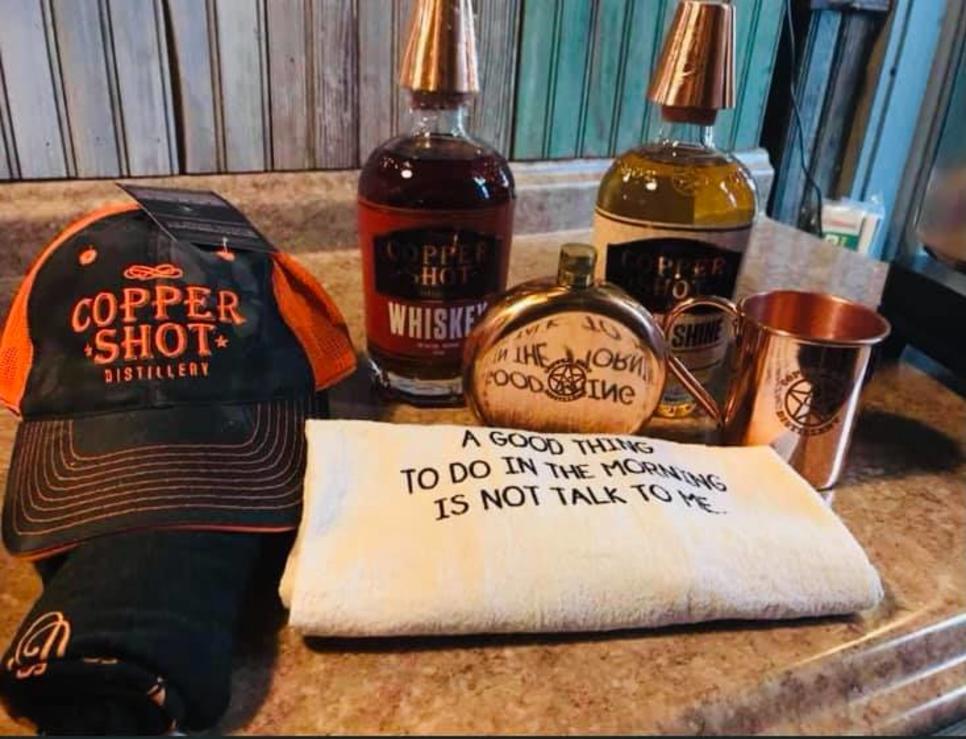 For something made truly "in house," you should try Copper Shot Distillery where they make their own spirits right there in the store with bottles, cigars and chocolates for sale to complete the experience. For the ale-minded, consider grabbing a to-go favorite from Bastrop Beer Company, where they have more than 100 bottled and on-tap options. 602 on Main and Iron Bridge Ice House are also solid choices for craft-brewed beers. 
 
The Gift of Holiday Cheer 
Nothing compliments a holiday meal better than a custom holiday flower arrangement front and center. Visiting someone for the holidays? Show up with a beautiful centerpiece from Brenda Abbott Floral Design, Bastrop Florist or The Flower Shoppe. These shops not only serve up the most beautiful flower arrangements in town they also have indoor plants, poinsettias, candles & jams made locally!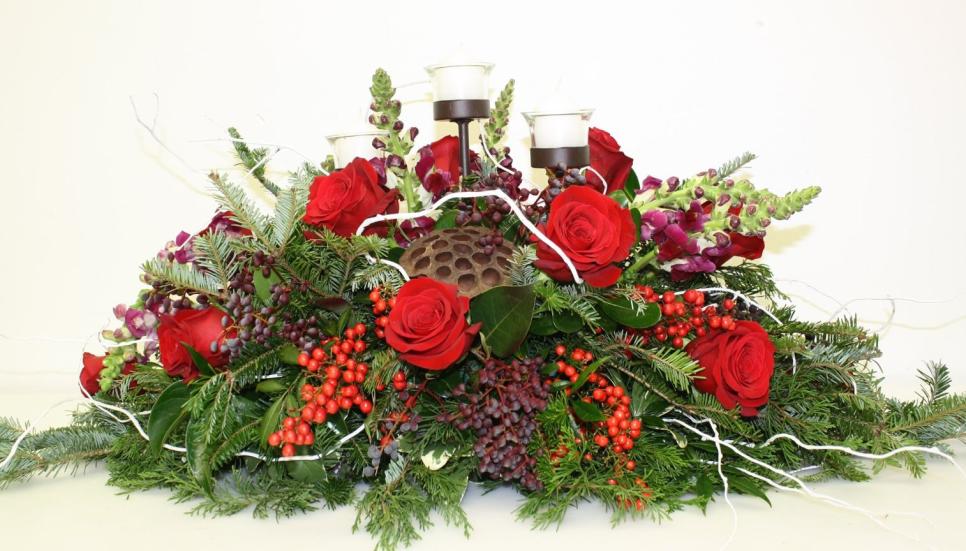 Gifts for the Fashion Minded
Cozy and cute is a wonderful way to say you care this holiday season. You'll find several fashionable options at Southern Edge Boutique. If your tastes run more Texan, then check out our Texas Boot Company for its authentic Western Wear including hats, boots, jeans, shirts and more.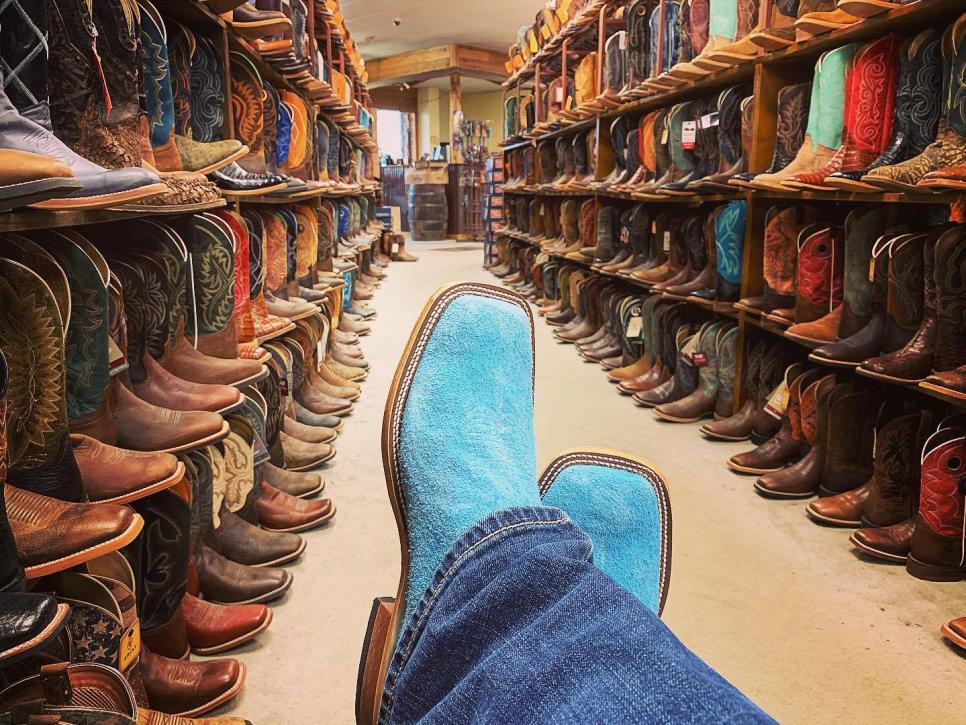 Sweets for Your Sweets
Few things say Christmas like a bag full of sweets. Head to the Sugar Shack to check out their more than 100 different bulk candies. Fill bags with their favorites and then reward yourself with one of their homemade shakes for all your hard work. Simply Sweet Cupcakes prepares scratch made cupcakes daily, be the hero and show up to the holiday party with these!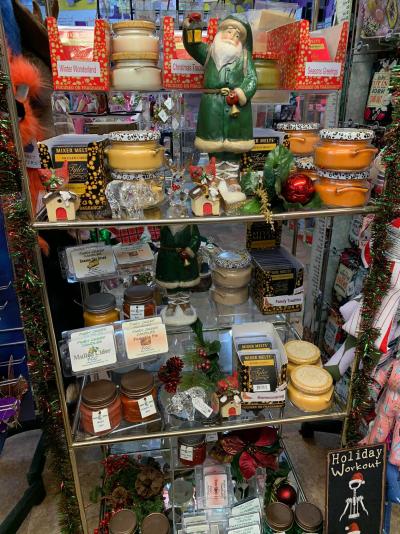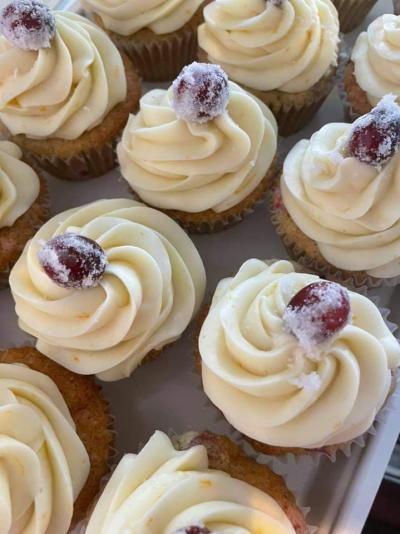 Another hometown favorite is the Berdoll Pecan Candy and Gift Shop. Their famous pecan pies and candies will make it one of your favorites, too. They grow their pecans right in an orchard behind their store and they make everything themselves in their own on-site kitchen.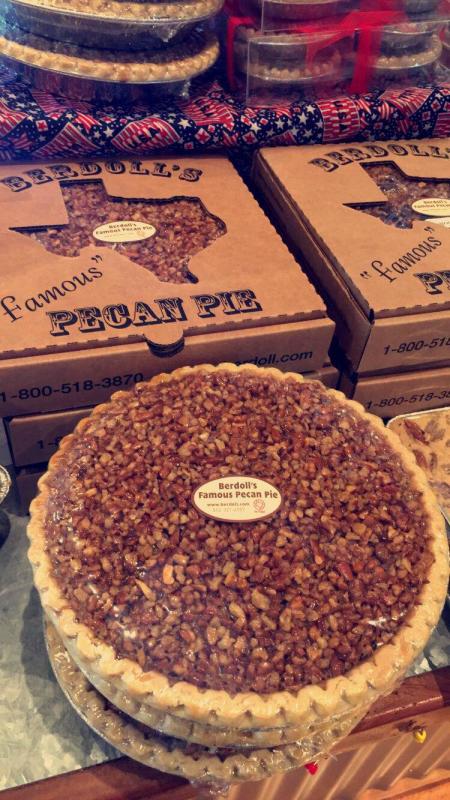 Visit Bastrop Ornaments & Post Cards
Snag a gift that reminds of you of your time here in Bastrop, TX. Participating businesses have limited quantities of the first-ever, Visit Bastrop ornaments, postcards and magnets. These ornaments are handcrafted, designed and manufactured right here in Bastrop. Stop by the Bastrop Chamber of Commerce, Bastrop Museum and Visitor Center (among others) and grab yours before they're gone.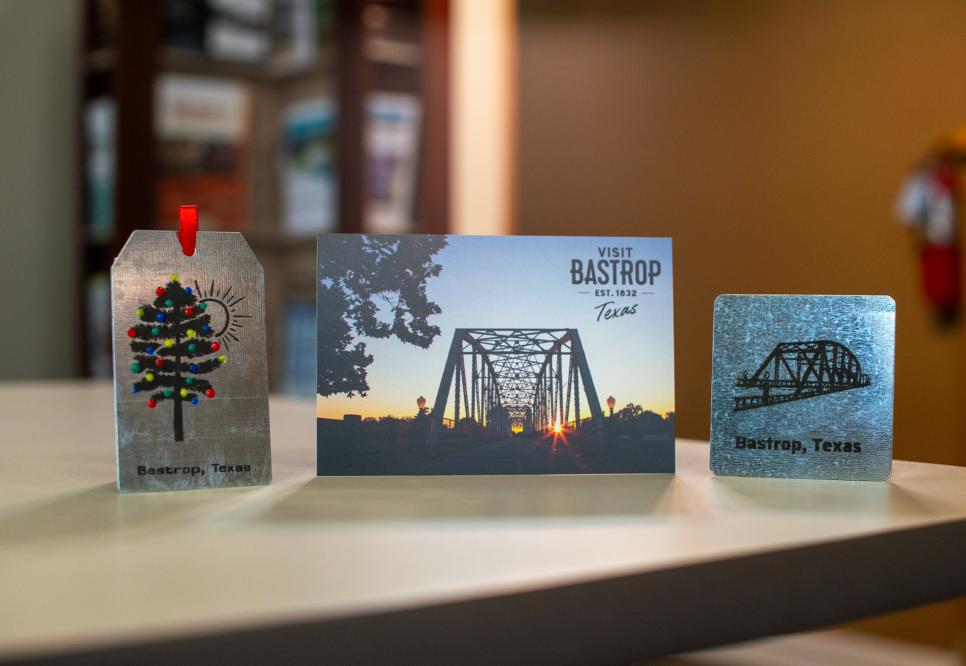 Something for Everyone
Shopping small certainly has its rewards, especially in Bastrop. We suggest you strap on some comfy shoes, bundle up and start shopping. You've got a magical Christmas to create and Bastrop is the place to get it done. Plan your visit today.