We're sending off summer with a fond farewell at "Bye Bye Summer," a free event in Downtown Bastrop on Saturday, September 30th. This walking art tour will be a visual feast with over 120 urban sketchers creating live art during the event, plus 16 art galleries and studios featuring work from over 200 artists for viewing and purchase. It'll also be a true feast with foodie-worthy cuisine at several spots throughout historic Downtown Bastrop. Here's what you need to know:
When: Saturday, September 30, 2023, 10am – 7pm
Where: Downtown Bastrop on Main Street and Chestnut Street
 The events will be indoors with only a short walk in between. There will be five stops with balloons to guide you along the way. A schedule of events will be posted at each, listing various demonstrations and musical performances. You're also welcome to chat with the many sketch artists that will be scattered around the area.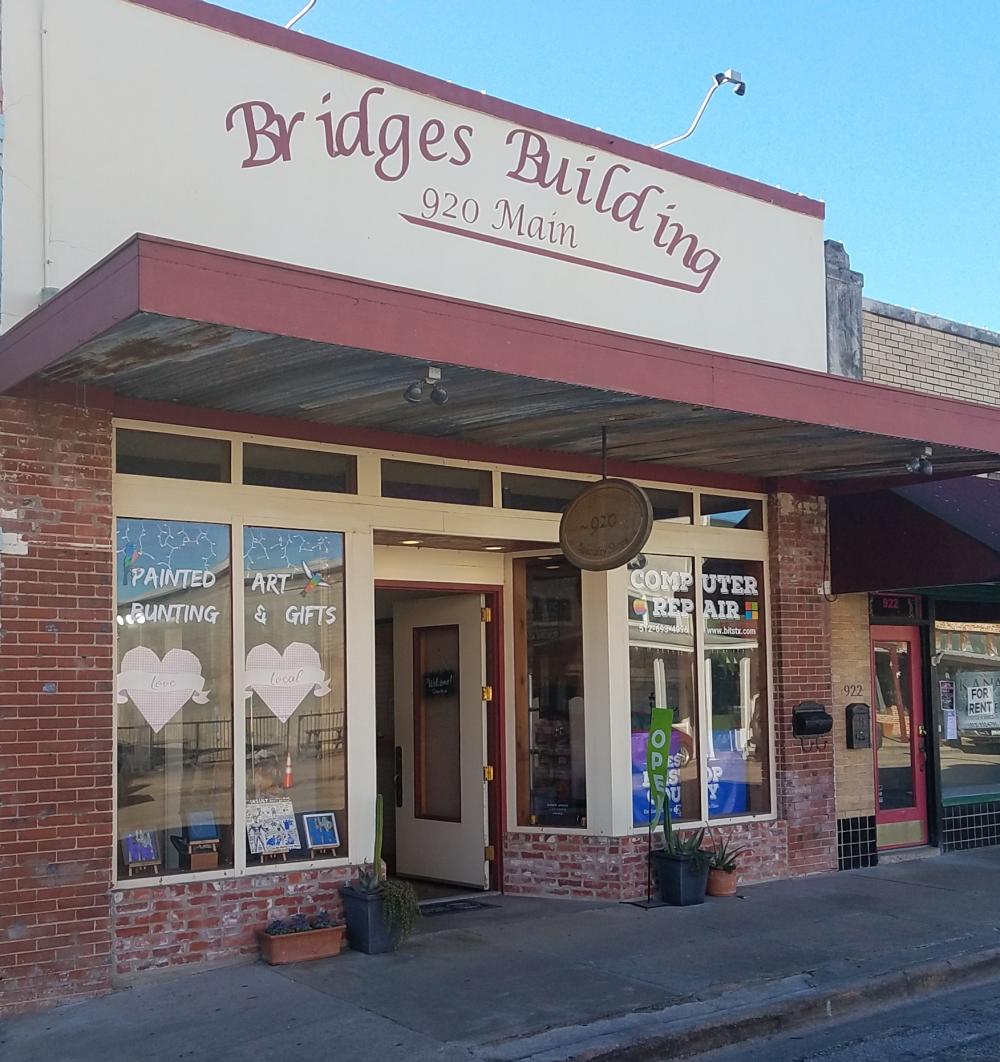 Art Hubs
At this single stop, you'll find 7 art shops with 15 full-time artists tucked away in a charming, 1895-building. Bonnie will welcome you in her own singular way. Take a quick selfie and come on in and say hey. You'll find lots of exquisite art and gifts too.
Directly across from the Bridges Emporium is the Art Institute. Head here for a free sketching demo and discussion. Space is limited, so be sure to sign up early for your spot.

On the next block, stop at this historic 1890 building to view the work of 13 artists and several artisans offering art and gifts in a wide variety of mediums.

4. 1105 Main Street (Vibe Tribe)
Stay on Main Street and then make a quick right on Spring Street where you'll find the art collective, Vibe Tribe. It houses the work of over 50 artists, ranging from eclectic to more traditional. They love to chat and are eager to share their work.
Go back one block to Chestnut Street and head east to Homespun Wisdom. (I know. We love the name, too!) Along the way, notice several bronze relief medallions (aka manhole covers) crafted by Bastrop's very own Pyrology. At Homespun Wisdom, you can shop among fine art, handmade crafts, yard art, and more.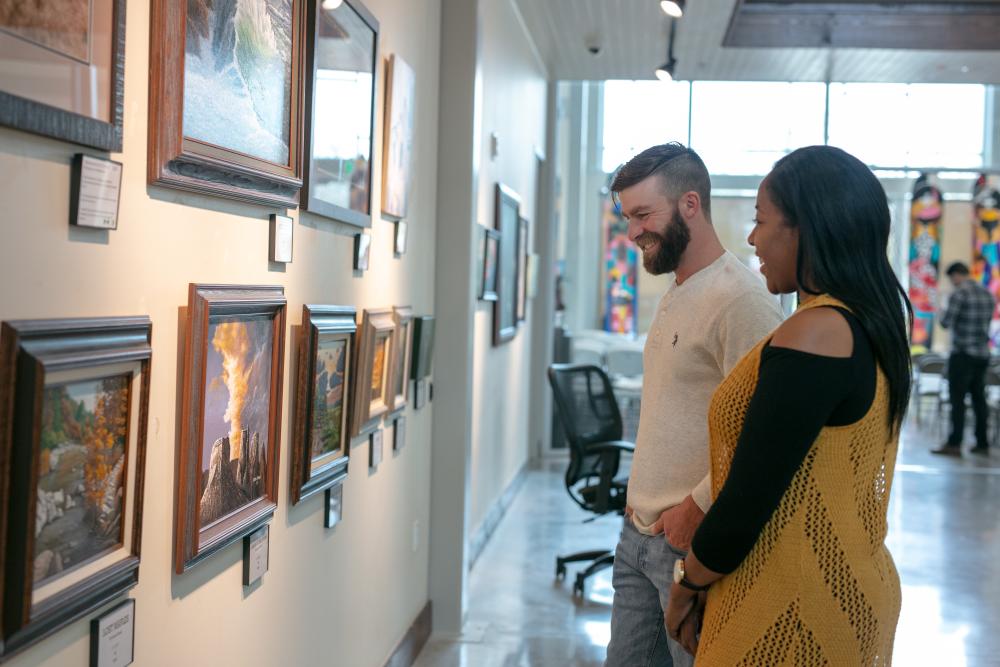 Keep an eye out for more medallions on your way to your last stop. At the hub of all things art in Bastrop, the Lost Pines Art Center, you can experience glassblowing in one of the silos, watch an art demo in a classroom, and wander among two floors of work from more than 200 artists.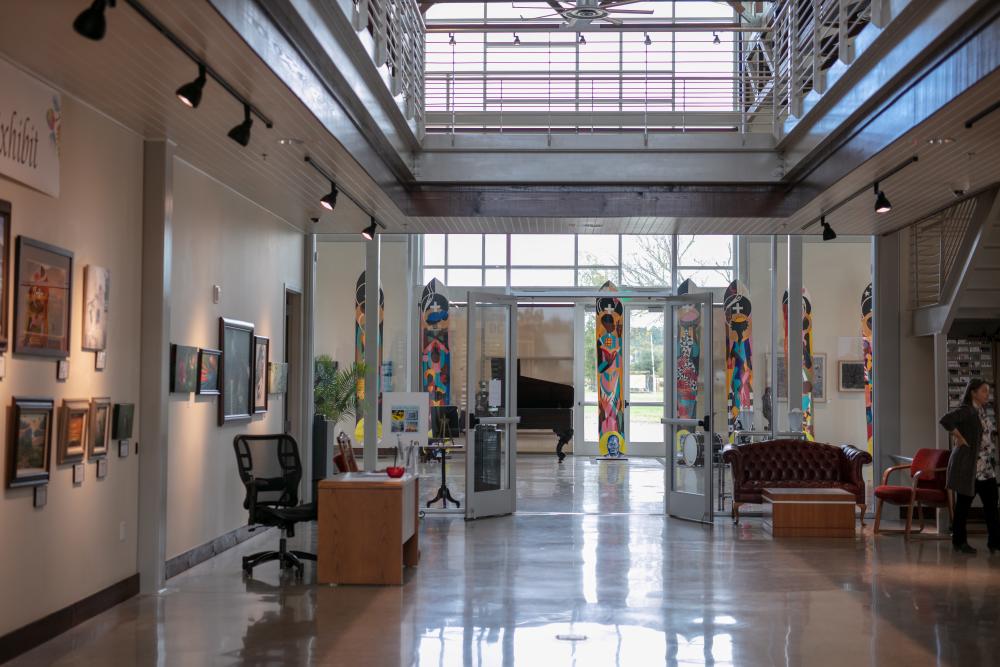 We Heart Art in Bastrop
We're not keeping it a secret. We're big art fans here and it shows. Keep an eye out for more art events, festivals, and classes right here in Bastrop, TX. Want to hear about them first? Join our email list so you don't miss a thing.
For more information and to register, visit centexarttour.com