Let's Hear It for our Heroes
We asked you to send in your Hometown Holler for our unsung heroes and you delivered! To all those listed below, we thank you from the bottom of our hearts!
(As submissions are entered, we'll add them below!)
Thank you Trevor Burns
Submitted by: Yana Lisunova
I have worked with Trevor for the past 4 years. I have watched him grow professionally, and have no doubt he will go far in our industry. He is a great member of our Hyatt Lost Pines family. He is always high energy, positive, and eager to help in any area of the hotel, even if he has never done that job. Our team appreciates Trevor, feels that he truly deserves to be the Hometown Holler.
Thank you Nancy Mendieta
Submitted by: Yana Lisunova
Nancy is a great representation of what hospitality is all about. She has worked alongside us at Hyatt Regency Lost Pines for almost two years now, and truly became an asset to our hotel. Our guests love her, and highly complement her professionalism, hospitality, and kindness. Nancy is a winner of Lost Pines Legend Award, and legend she really is. She is involved in her community as well. Nancy has volunteered at Bastrop Food pantry, Lost Pines nursing home, Bastrop Catholic Church yearly Fall event, Bastrop Homecoming Rodeo, and local toy drive on Christmas. Nancy is all around good person and deserves the recognition of Hometown Holler
Thanks You Audrey Ambrose and the "Bridge Maniacs"
Submitted by: Melanie Pavlas
The Bridge Maniacs are a small, specialized group of SUPERHERO volunteers led by Audrey Ambrose from the Lost Pines Master Naturalists. The Bridge Maniacs have played an integral role in keeping the trails at the Colorado River Refuge maintained for public enjoyment for the past several years and continue to do so. The CRR is owned and managed by the Pines and Prairies Land Trust. They work incredibly hard on their own free time to keep our trails mowed and clear of debris. They also take on other projects like keeping trails from eroding. The technical and difficult work they provide frees up the limited staff time and resources PPLT has as a local nonprofit so that we can work on other land conservation projects.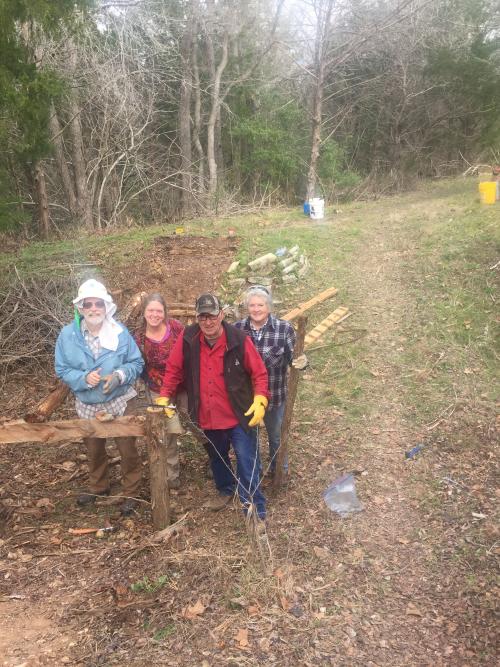 Thank You Jennifer Bunker
Submitted by: Brenda Abbott
Jennifer works with us here at Brenda Abbott Floral Design. She is my right hand, working long hours right along beside me, designing, delivering, greeting customers, taking orders, washing buckets...whatever is needed, she is always game for it with a RIGHT ON attitude. During our recent remodel, she was even up on the ladders for days on end painting beams, and then on her hands and knees painting floors - often running back and forth to fill flower orders. She spreads her energy and cheer to everyone she meets, and at the end of the day, she goes home to juggle a busy family life. In a word - Jennifer is a DYNAMO!
Thank You Dani Manko
Submitted by: Frank Majowicz
Dani was a very strategic and an absolute must have at the Hyatt for our reopening. Her care and concern for others as well as her commitment to the operation has been invaluable. Ensuring employee's safety is #1 as well as guests. She always takes every opportunity to talk with every employee and help whenever she can. She is tireless in her efforts to ensure that the operation runs smoothly and efficiently. We cannot thank her enough.
Thank you Joe Benavides
Submitted by: Annie Painting
I work with Joe as his Director at Hyatt Regency Lost Pines Resort & Spa. Joe is remarkable at being helpful, supportive, kind and simply a good neighbor to his coworkers, team and his community. He is always willing to do the hard work for others and he is the first to jump in and show care whenever possible. He is excellent at his position with attention to details and presentation in our Banquet space but he also helps in every department in the hotel on behalf of our guests and associates. He is a senior leader in the hotel and is loved my many. Numerous times he has gone the extra mile on the clock and off the clock for others in need.
Thank You Yana Lisunova
Submitted by: Annie Painting
I work with Yana as her Director at the Hyatt Regency Lost Pines Resort & Spa. Yana has been a remarkable asset to us for many reasons. She is a fantastic representation of strong women in our industry. She embodies a strong technical skill set as well her ability to balance accountability and care for her team which is outstanding. Many often look to her for support and are impressed by her professional demeanor on the toughest of days. She is highly respected by all and we would not be the same team with out her.
Thank You Kadeem White
Submitted by: Annie Painting
I work with Kadeem as his Director at Hyatt Regency Lost Pines Resort and Spa. Kadeem's positive energy and care for others is never ending and hard to match. His smile is contagious and his passion for his team is outstanding. His engagement with our guests demonstrates true hospitality and keeps them coming back. In my time working with Kadeem, we have seen him grow from Food Runner to Supervisor and now an Assistant Manager at the hotel. We are so pleased to support him as he continues on his path to well-deserved achievements and a strong career.
Thank you Tana Clooten
Submitted by: Tracey Terry
We are so proud that Tana Clooten is part of the Human Resources team with Hyatt Regency Lost Pines Resort and Spa, and her journey here is worthy of sharing! In 2015, Tana and her husband, Grizz, decided they were ready for a change, so they packed up the essentials, bought an RV, and headed out to find their next adventure, leaving Michigan in their rear view mirror. Their 5th stop happened to be, our very own AMAZING city of Bastrop. They instantly fell in love with not only the effortless beauty of Bastrop county, but also more importantly, the welcoming community; so much so, they ended their search and decided to call Bastrop their new home. Soon after, Tana came knocking on our Hyatt door and we are so fortunate that she did! Tana has been an amazing addition to our Hyatt family, since day one. Her true passion for helping others whether within Hyatt or our local community is genuine, tireless, and inspiring.
Thank you Susan Henderson
Submitted by: Heather Henderson
She is selfless, compassionate and all things good. Constantly giving to others for no personal gain. She has a heart of gold.
Thank You Melanie Martin
Submitted by: Cayce Moore
Melanie is a mask making maniac! When Neighbor's Kitchen & Yard was preparing to reopen with the requirement that all employees wear masks, Melanie went to work making masks out of pizza fabric. Her sewing machine stopped working in the middle of the masks, so she borrowed another sewing machine while hers was being repaired in order to meet our opening day deadline. Melanie is one of our managers and we really appreciate her going beyond the call of duty!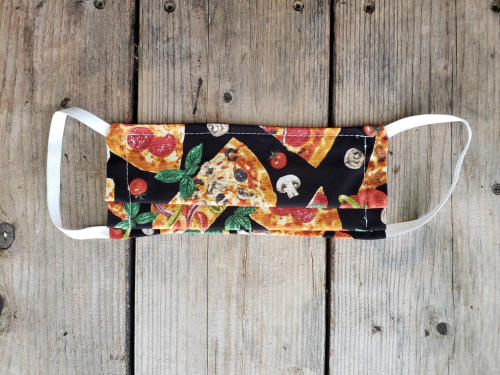 Thank You Dan Stathos
Submitted by: Lori Dickey
Dan was connected with non-profit Feed the Need at the beginning of the COVID-19 crisis when their local supplier (HEB) was unable to fill their food orders due to distribution challenges and shortages. Their volume requirements alone did not qualify for an account, but Dan worked in conjunction with a local restaurant to place and deliver orders until their normal supply chain was established. Dan was also the person who brought the Downtown Bingo card idea to the Downtown Business Alliance for to help drive curbside business to local shops and restaurants. Thanks for being a good Bastrop citizen Dan!
Thank You Cayce Moore
Submitted by: Lori Dickey
It was Cayce's idea to create and sell the Neighbor's Farm Boxes, or Community Sourced Agriculture boxes. She had the idea when our farm suppliers had tons of leftover produce that they had been selling to Austin restaurants prior to the pandemic. She sourced the content each week, and coordinated the assembly and pick up of the boxes. o Two farmers contributed produce to basic weekly box o She added a Tough Cookie bread loaf to weekly box o She sourced and offered limited quantity CSA Box add-on options from local companies: • Blinderhund Ranch - honey and organic free-trade coffee • Flying Pig Farms – Pork products from local farmer/rancher • Cayce's own pickled beets • Down Home Ranch – included their flowers as their fundraising had been devastated by COVID as well.
Thank you Cynthia Meyeres
Submitted by: Joli Phillips
She is hard working and kind! She keeps her rates at Body Toners low so people can afford better health through great work out routines and support. She is a constant in our community from posting lost animals to supporting local businesses. She is quite frankly just Amazing all around!
Thank you Tammy Winkler
Submitted by: Victoria Daniels 
Tammy is a very hard working Registered Dental Assistant. We both work for Cole Smith, DDS on Pecan St., and Tammy has been at that location for many years having worked for Dr. Ross previously. Tammy has a heart as big as Texas, coming in early to work, and often staying late working with Dr. Smith. Tammy is always going out of her way caring for Patients & Staff! Tammy Winkler definitely deserves a Hometown Holler!
Thank You Daniela LaDue & Angela Vara
Submitted by: Joan Armstrong
Daniela & Angela worked tirelessly to create masks and PPE Medical Gowns for the Bastrop Emergency Operations Center. They used their knowledge & skills to create products at the beginning of the pandemic when they were not available anywhere.
Thank you Doc Moore
Submitted by: Charles Wilson
He opened a business and help all people and went that Extra mile he had no enemies and now that Covid came his dream is no longer a great man and a great business guy.
Thank you Daniela LaDue
Submitted by: Kaaren Krueger
Daniela stepped up at the onset of the pandemic by closing her bridal and alterations shop in downtown Bastrop to sew masks for locals and hospitals nationwide. She used what resources she could find at the time, all while complying with N95 standards. When I couldn't get masks in Northern CA, I bought from Daniela to distribute amongst friends and family. She has the biggest heart for people and is a terrific addition to your Downtown Bastrop community. She is very deserving of a little something extra.
Thank you Christine at Coffee Dog
Submitted by: Mary McMillan
She's always got a smile and a friendly word keeping us caffeinated through this uncertain time. She calls you by name and remembers your favorite coffee! Thank you Christine for everything.
Thank You Greg Moore
Submitted by: April Lewandowski 
As the former owner of CiCi's Pizza here in Bastrop, Greg went above and beyond for the community during a time when people were panicking about how they were going to feed their families. He is a true hero.​
Thank You Elizabeth Shannon
Submitted by: Mycha Siegeler
I bet you don't know a single mama whose cat chased down a little field mouse in her house, proceeded to SAVE THE MOUSE from the cat, caged, and nursed it back to health, and set it free (complete with neighbor-kid ceremony down the road, so he wouldn't be inclined to come back in the house and be caught yet again!) If you know my across-the-the-street-neighbor, Liz, you know one ... she can't pass up a lost, hurt, animal in need, whether it be a dog, cat, wild rabbit, duck, chicken, lizard, bird, etc. it's not uncommon to visit her home to find a small (almost exotic, definitely interesting!) farm in action. Liz's open heart doesn't close for humans, she's caring and most intuitive when it comes to what will lend the most to a situation. She's been a godsend as a neighbor turned close friend; always reminding us there's another angle at which we could look at things and that animals are just as important as we are.
Thank you Jessica Martinez
Submitted by: Phillip Johnson 
"Jessica lives in Bastrop and has been a fixture of the Hyatt Regency Lost Pines family. As a new mother, she has definitely been the "mama bear" for ours and other departments. In addition, she takes pride in teaching her staff all of the things that she has learned over the years at our hotel. Always quick to lend a hand and reach out to others, she is well-respected amongst the staff. During this extraordinary time, her resolve and attitude has not faltered, which can be tough in the hospitality industry. For all these reasons, and so many more, it is my pleasure to nominate her for a "Hometown Holler"."
Thank you Jessica Noska
Submitted by: Daniel Noska
"She is the best wife and mother of our two boys. She does anything and everything for our family."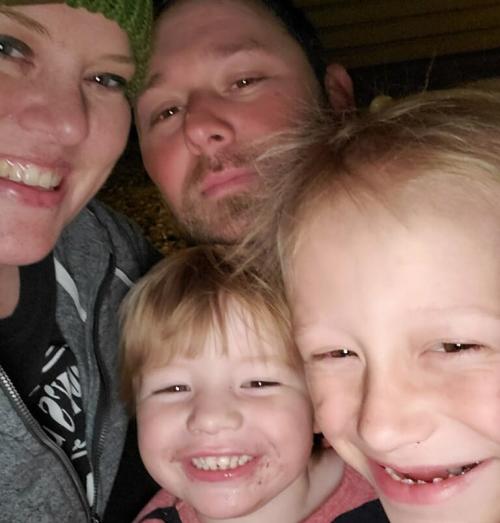 Thank you Jimmy Mathison
Submitted by: Ashley VerMilyea 
"The Man, The Myth, The Legend is the perfect description of Jimmy Wayne Mathison. He is family man, a friend, hard workin' man. He is now retired from Mathison Heating and Air Conditioning and still continues to work from sun up to sun down. He is ALWAYS willing to help others in need and NEVER asks for anything in return. He served his community and Mathison Heating and Air business for 50+ years. He is so selfless and giving. He deserves so much more than these words. He is truly the greatest man I've ever met."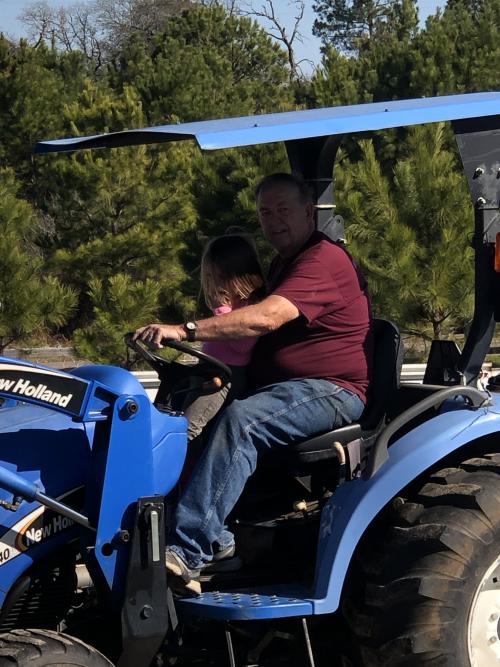 Thank You Norma Lara 
Submitted by: Tammy Johnson-Finn
"Norma is an amazing employee! She has worked so hard during the Covid-19 pandemic. She has taken on more than her share of the workload, came to work every day with a smile on her face, and a pocket full of kind words for her co-workers. She never hesitates to add job duties to her already full workload. Norma has worked for us for 3 years. She is the mother of 4 and grandmother of 1 granddaughter. Her and her husband have been married for 21 years and residents of Bastrop for 3 years!"
Thank You Yuriana Mozo
Submitted by: Dawn Sevick
"Yuri is our Executive Housekeeper here at Holiday Inn Express & Suites of Bastrop and she is AMAZING! She has always had a very strong work ethic, integrity, dedication, positive attitude, and above par cleaning procedures. During these times of heightened concern she has been on the front line keeping our guests and team safe by consistently ensuring all measures are being taken to provide a safe, sanitized and clean environment. Yuri never seizes to amaze us. Not even a Global Pandemic can stop her. For this and so much more, she has earned and deserves recognition for her continued selfless acts and team work attitude. Yuri is a mother of 3 awesome boys and is an amazing wife. She is a kind and generous soul."
Thank You Alyssa Johnson 
Submitted by: Terry Johnson
"Alyssa is more than just my sister. She is my best friend and one of my heroes. She manages two children and a work schedule by herself. As a mom, she is loving and uplifting to her two boys. As a professional, she has created new burgers for the restaurant she works. As a friend, she is compassionate, and supportive but completely honest. It is refreshing to have someone like Alyssa in my life. I think she deserves to win because if anybody deserves to win, it is a single mother who has dedicated her life to serving others."
Submitted by: David Rosenbalm
"She is a young single mother of two great kids she works very hard taking care of her family she has the most amazing heart and is always there with a helping hand to anyone who needs it plus she always takes time to make sure I'm having a good day she's truly a hero in both her sons eyes and mine too. She is beautiful inside and out."
Submitted by: Caity Graves
"I chose her because she is a good friend of mine and a very hard worker."
Submitted by: Terry Buris
"Alyssa would be perfect for this. She's a hard working mother, aspiring chef at Bastrop's local restaurant, Stem and stone, and created a burger that they featured and put on their menu, named The Alyssa Burger. Shes kind-hearted and has a positive outlook and great sense of humor even in hardship. Her story is remarkable and her spirit unbreakable. She is kind to people, not some people all people that she encounters. I've seen her do things for people that most people are too selfish to do."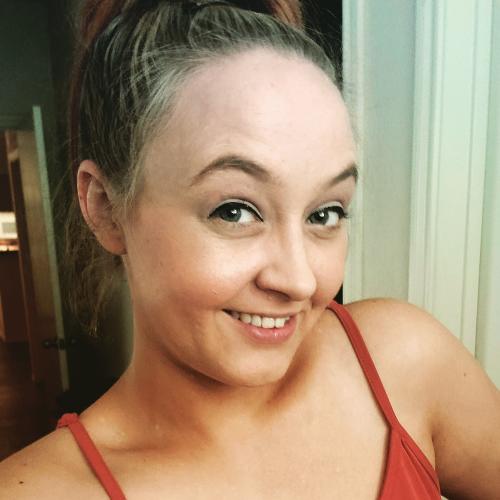 Submitted by: Brandon Holliday
"I am nominating Alyssa Johnson because she cares so much for everything in her life she has such a gentle caring soul. When we use to work together she made sure if someone was having trouble she would try her best to help them and she made it easier at work cuz she took the time to make par sheets and made sure everything got done so that the next shift had more then enough product then they would need. Alyssa goes above and beyond in every aspect of her life and everyone around her sees how much she cares and wants to make sure she does everything she can do to help improve and better their lives. I can honestly say Alyssa has helped me more then I could ever repay her." 
Submitted by: Lisa Fregoso
"Alyssa has grown so much in the last couple of years and truly works hard at being a great cook and leader within her job. At home she arrives to be the best mom she can be to two young boys and helping her family out as much as she can. She definitely deserves to be recognized!"
Submitted by: Levi Johnson
"I choose Alyssa because of her kind heart she goes above and beyond for her friends, family, or even strangers who look like they need extra. She's a smart mother of two. Who works to the bone. She works for Stem & Stone. For those who have eaten here may know of an item she created for the menu called "the Alyssa burger". It was a huge hit! So my nomination goes to Alyssa. keep shining. She has an extremely bubbly personality with a killer since of humor."
Submitted by: Cody Grubb
"Alyssa works at the new restaurant Stem and Stone and has been an integral part of their successful opening. Recently she created a special for the month of June and it was the highest selling item on the menu. She has maintained an outstanding attitude during the crisis and her passion for food and offering new and creative ways to feed our locals that's why i think she deserves a Hometown Holler!! Her dedication to one of the newest businesses in town shows her commitment to bringing fresh ideas to our hungry locals. Wonderful attitude always looking for the next challenge."