We'd love to welcome you to it all in Bastrop, but even more so - we'd love for you to stay well and safe. While you're stuck at home, we'd also love for you to take a break and enjoy pictures of our historic little town for a lovely distraction. Just imagine how much fun you will have once this is all over!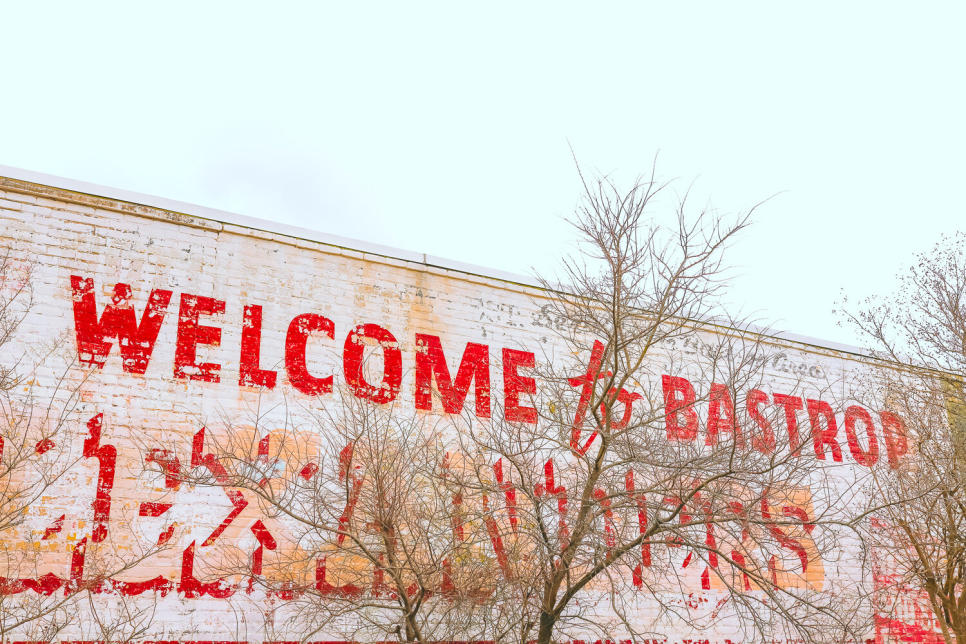 Photo credit: nachoavgblondies.com 
Nothing beats the view of the Colorado River.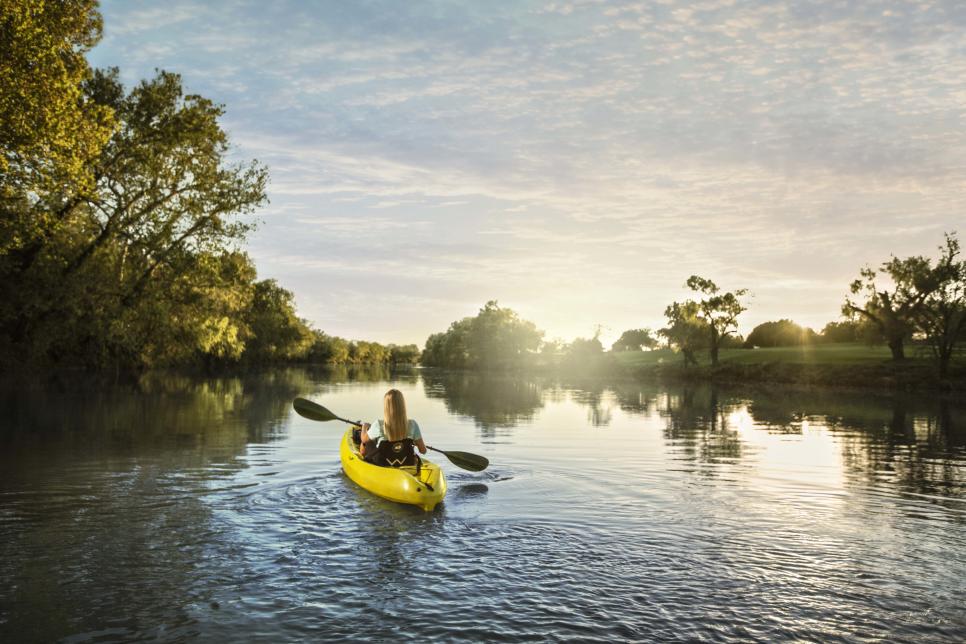 Especially, when it's right before the sunset with fun, live music in the background.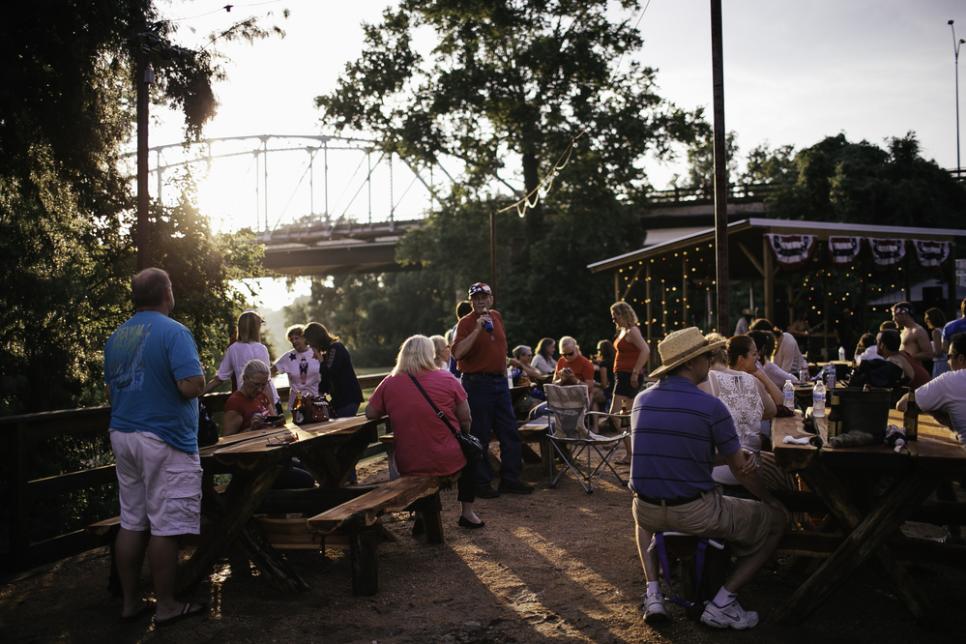 Photo credit: susiedrinks.com
The highways and byways in and around Bastrop, TX are littered with wildflowers during springtime. Enjoy this beautiful sea of bluebonnets sprinkled with Indian Paintbrushes.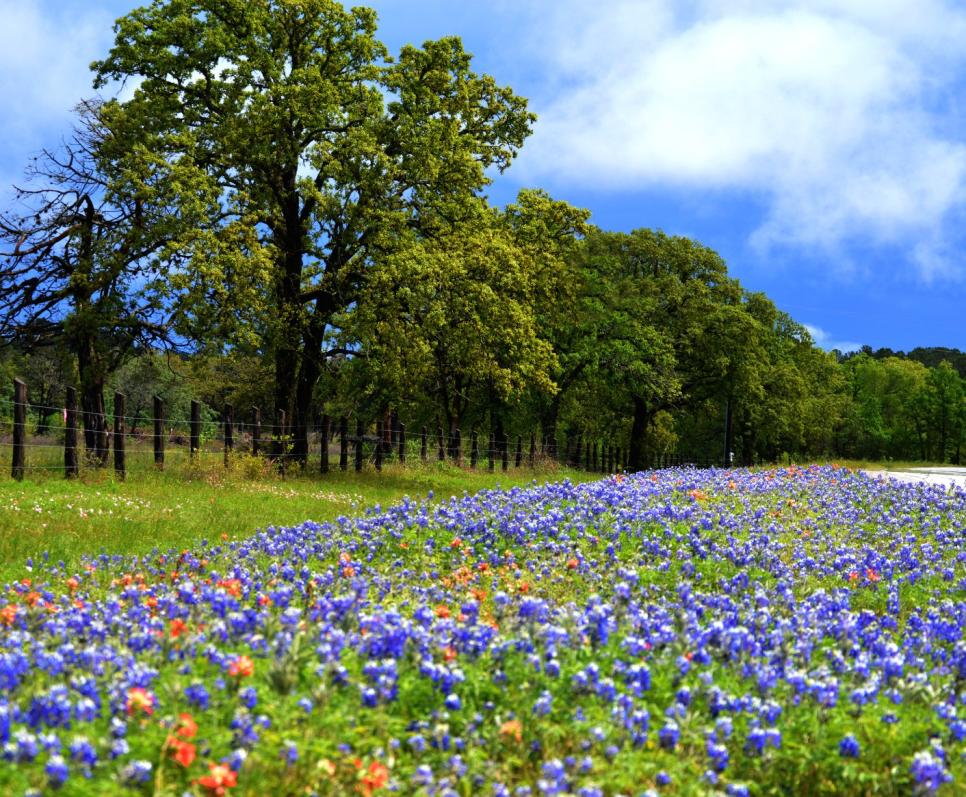 Spending weekends at Neighbor's Kitchen & Yard, playing games and lounging in Adirondack chairs is such a treat.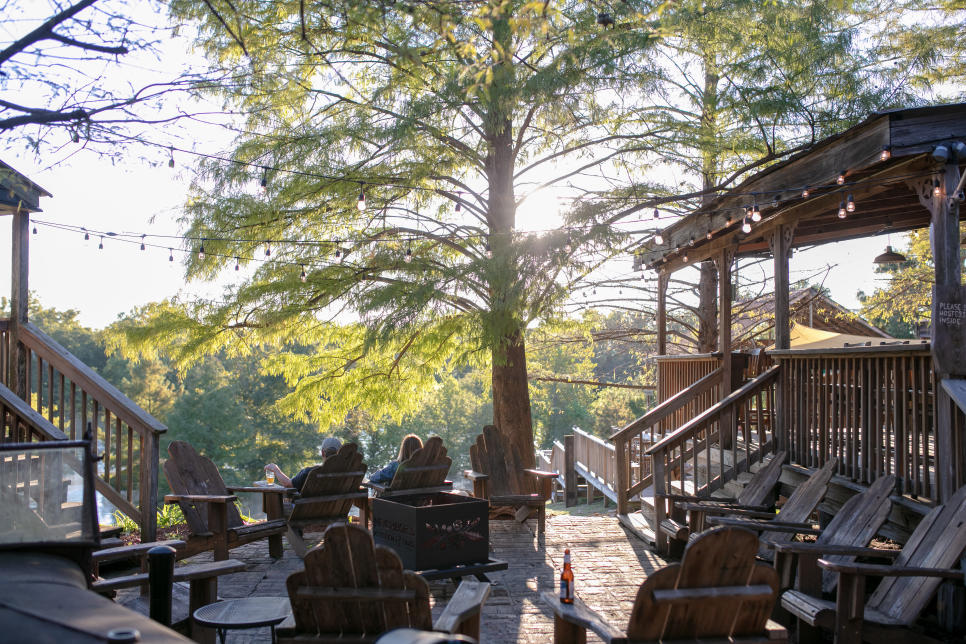 Bastrop landscape looks as though it has been painted by one of our many local artists. Our community is full of artistic talent. Artists of all mediums including painters, sculptures, glass blowers, authors, producers and actors - just to name a few. Take a look at this beautifully transformed transformer - located in historic downtown.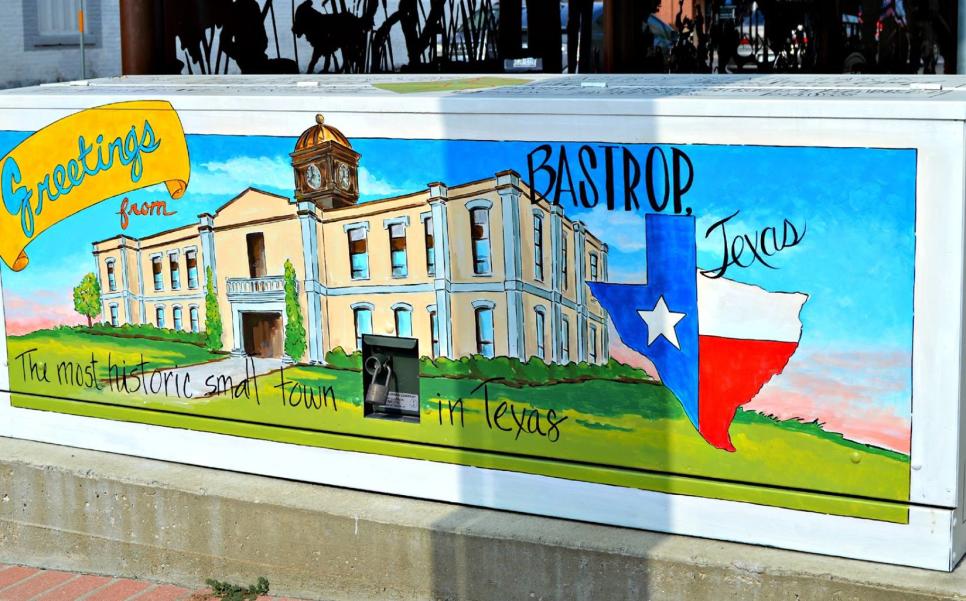 These "Toads Around Town" are enjoying their scenic overlook from the iconic Old Iron Bridge stretched across the Colorado River in downtown. This public art display is fun, and they're "toadally" kissing.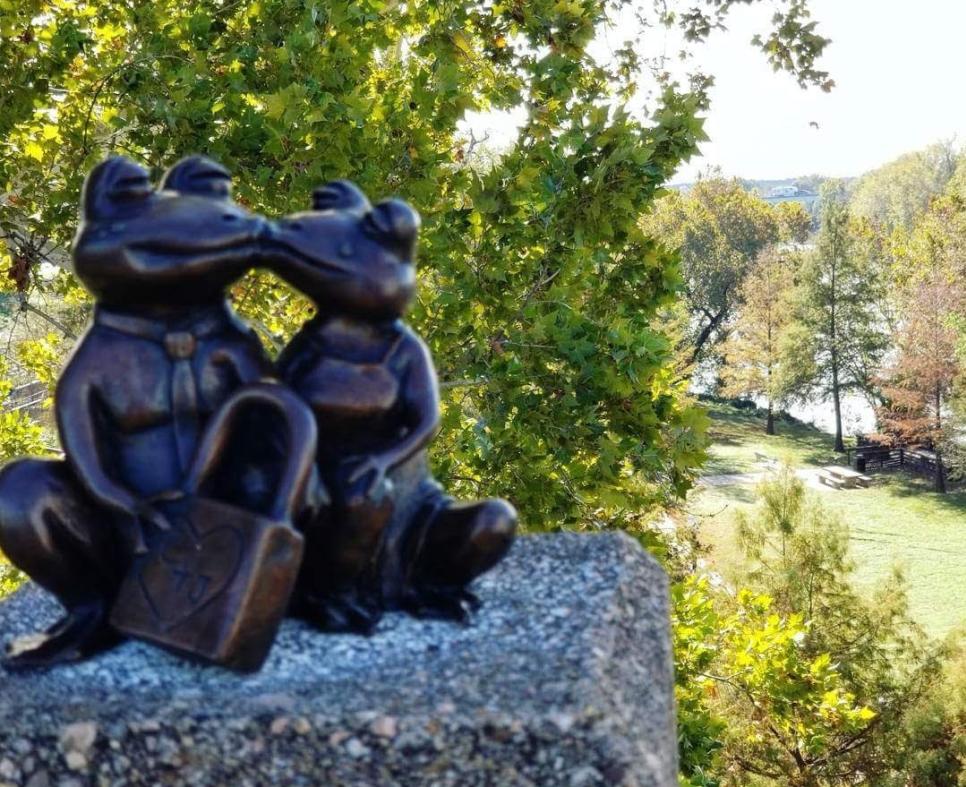 Early morning river views. We see something here that doesn't quite belong, do you?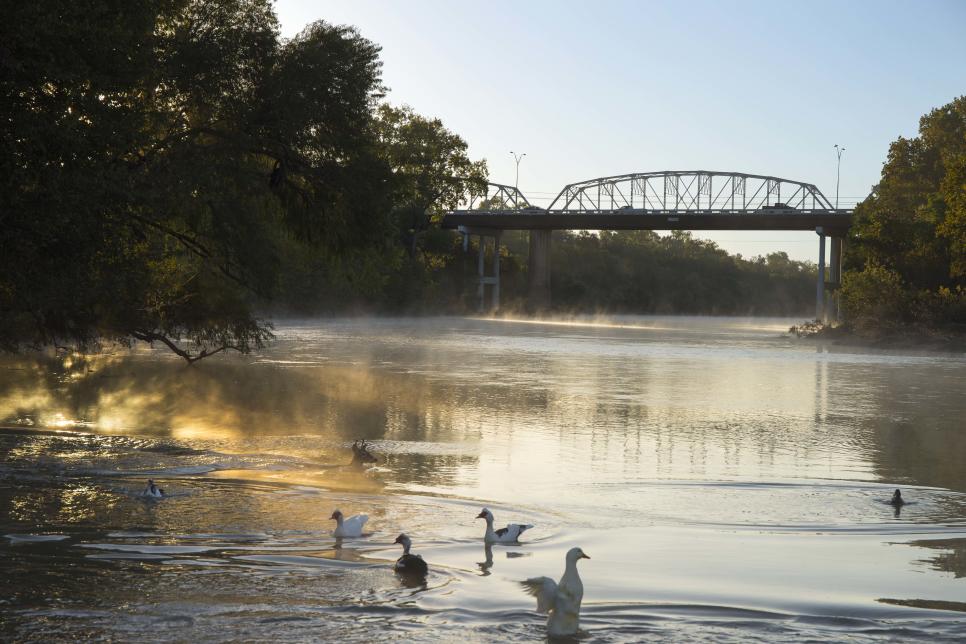 Social distancing. Level = expert.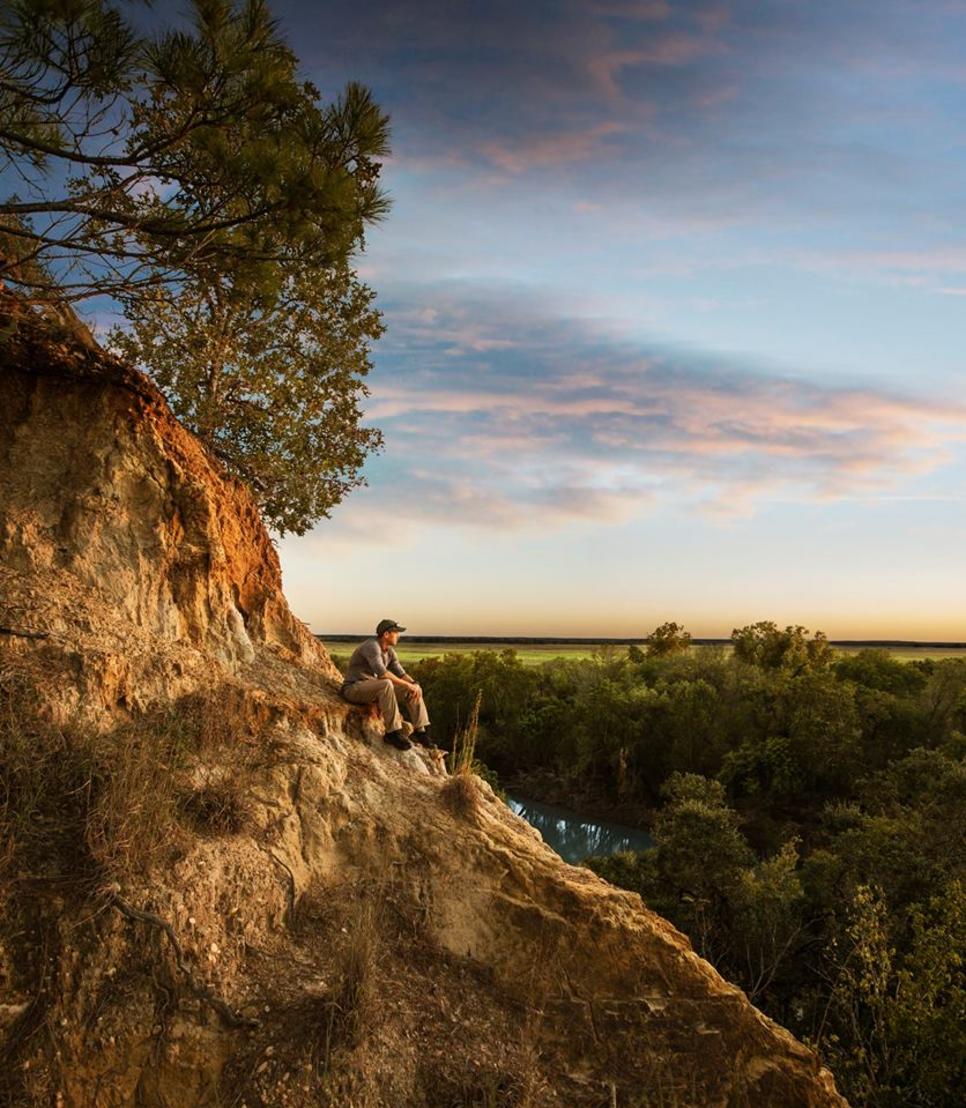 Letting sparks fly at Deep In The Heart Art Foundry. Liquid metal being poured by two foundry workers. Fun fact: The Buc-ee's Beaver was designed, casted and produced right here in Bastrop, TX.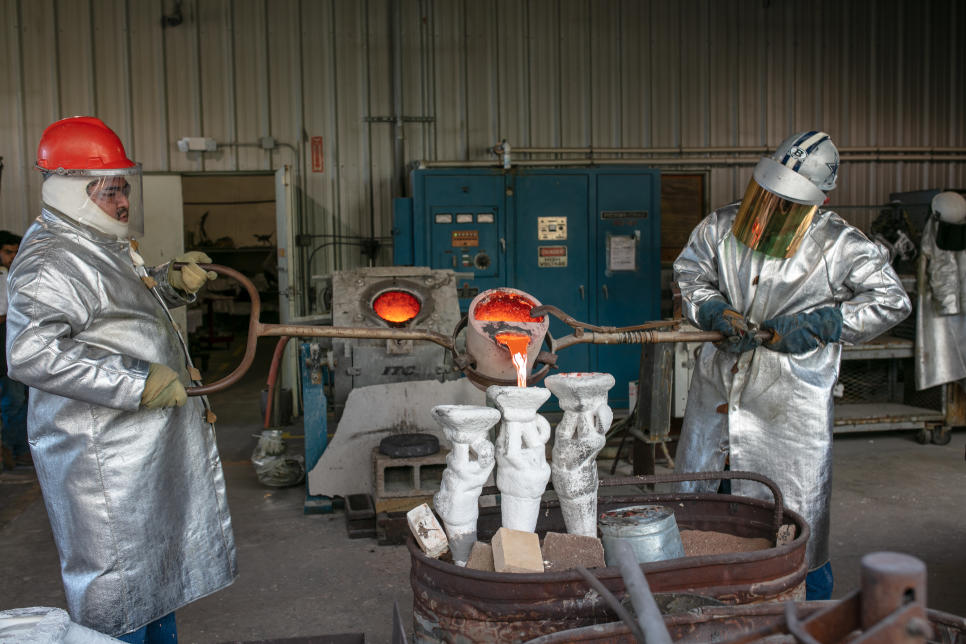 Festive lights lining historic Downtown Bastrop = pure magic.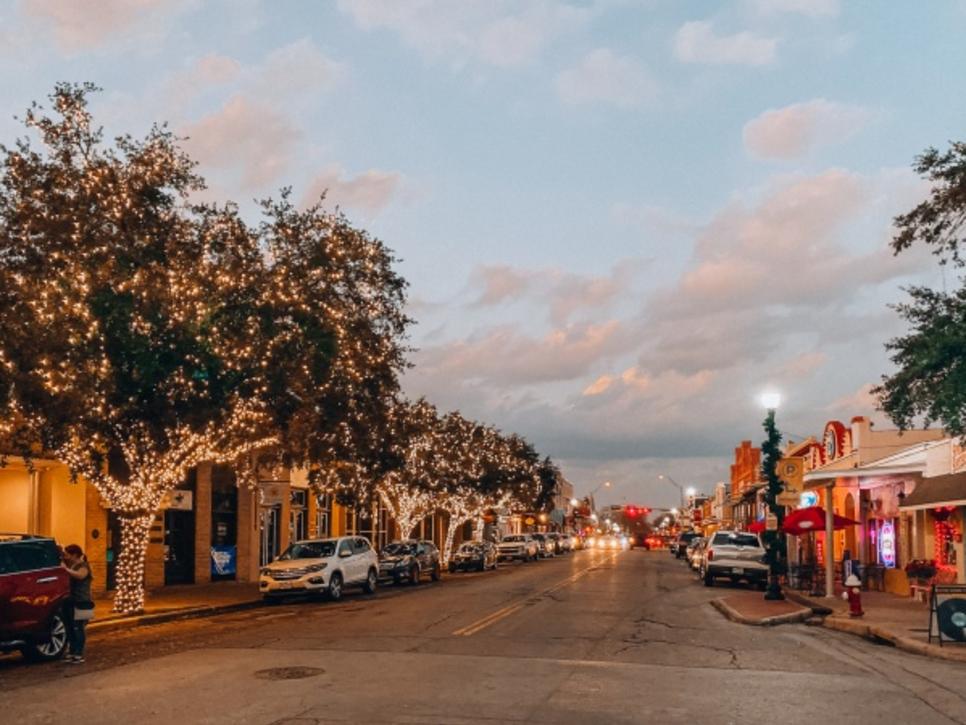 Photo credit: hilovely.com
Classic cars on display during the Heroes & Hot-Rod's Veteran's Day Cruise-In and Car Show weekend.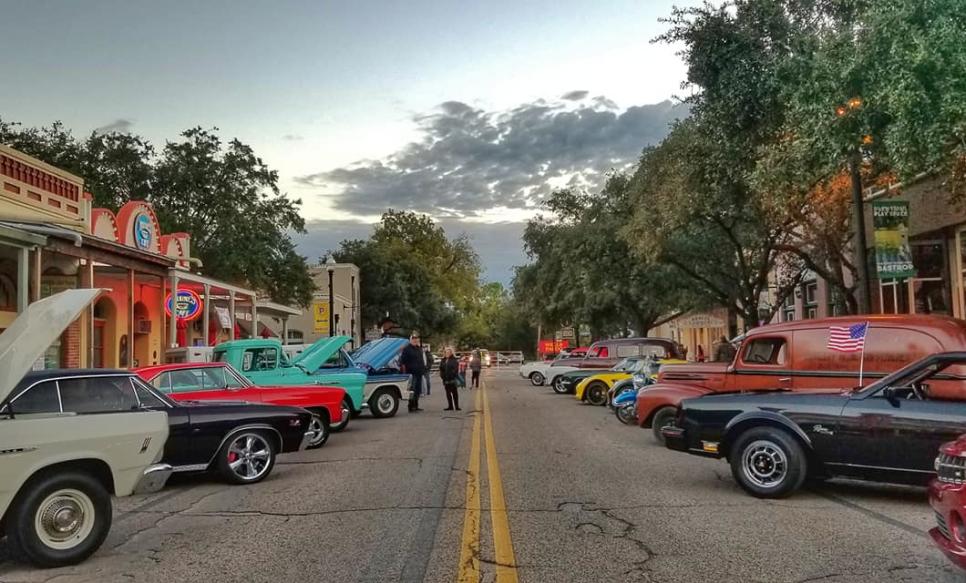 A true nomadic experience at The Reserve at Greenleaf is so relaxing, you'll never want to go back to reality.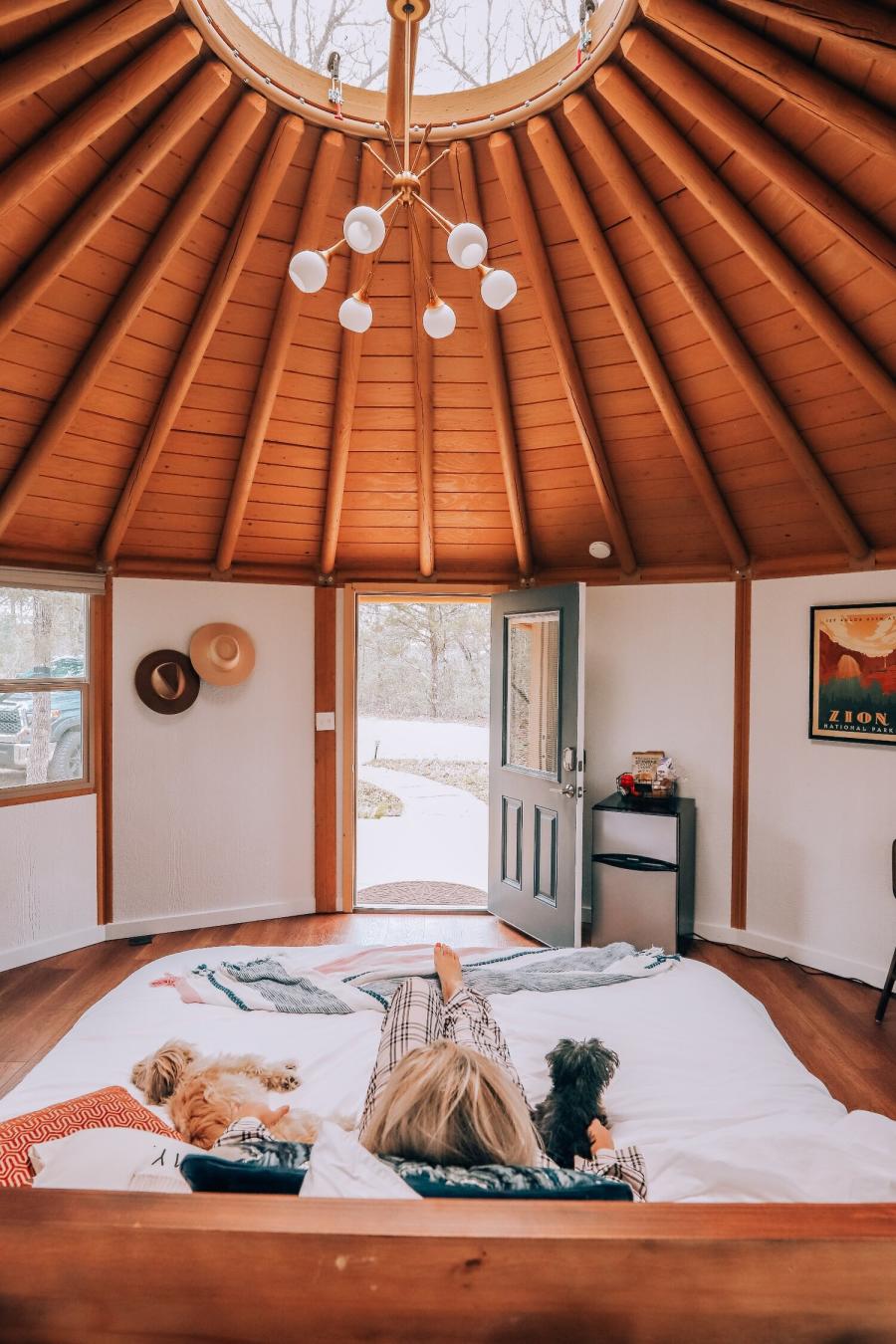 Photo credit: nachoavgblondies.com
We can't wait for adrenaline-filled adventures with the BFF at Zip Lost Pines.
Happy goats hopping around outside the Hyatt Regency Lost Pines Resort and Spa brings us all kinds of smiles.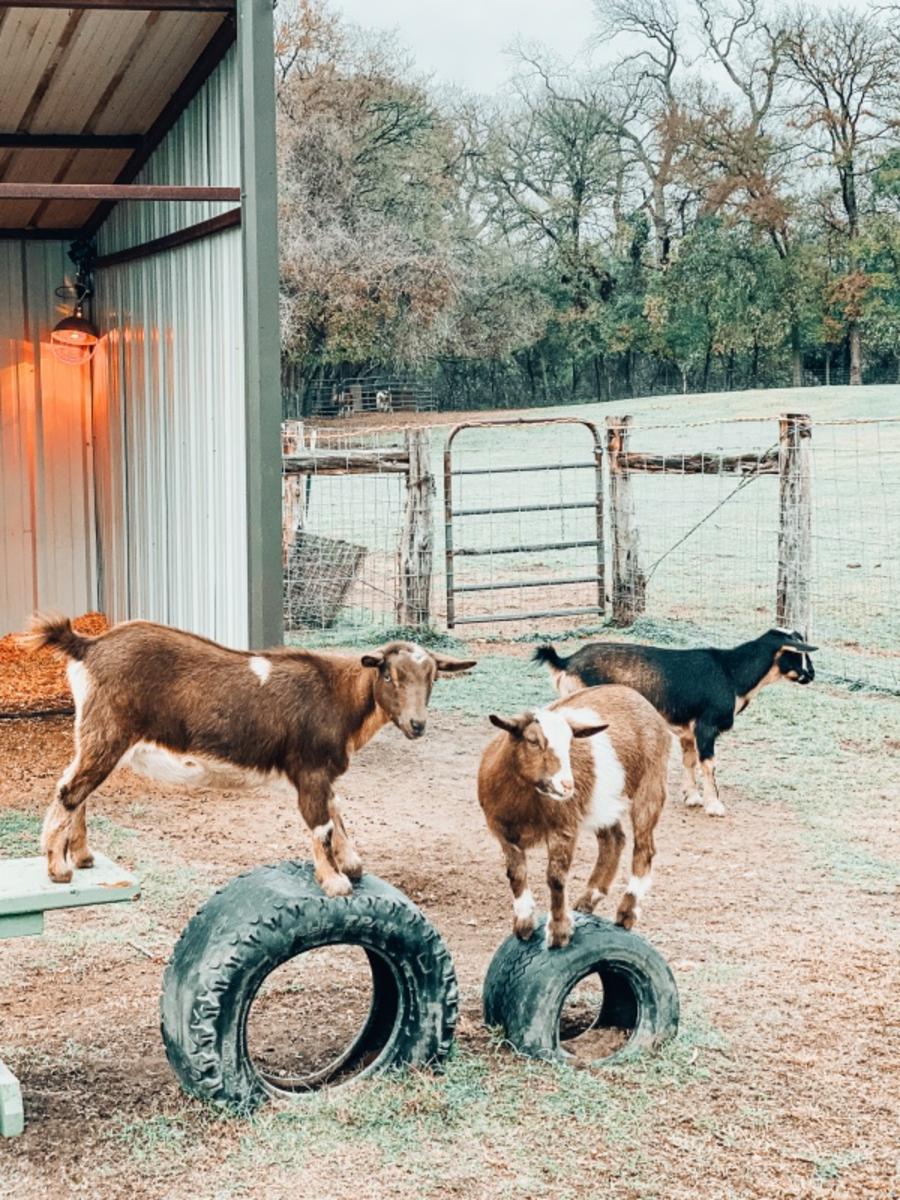 Photo credit: hilovely.com
Majestic "lost pines" loblolly pine trees at Bastrop State Park always take our breath away. Can you believe they've been around since the Ice Age?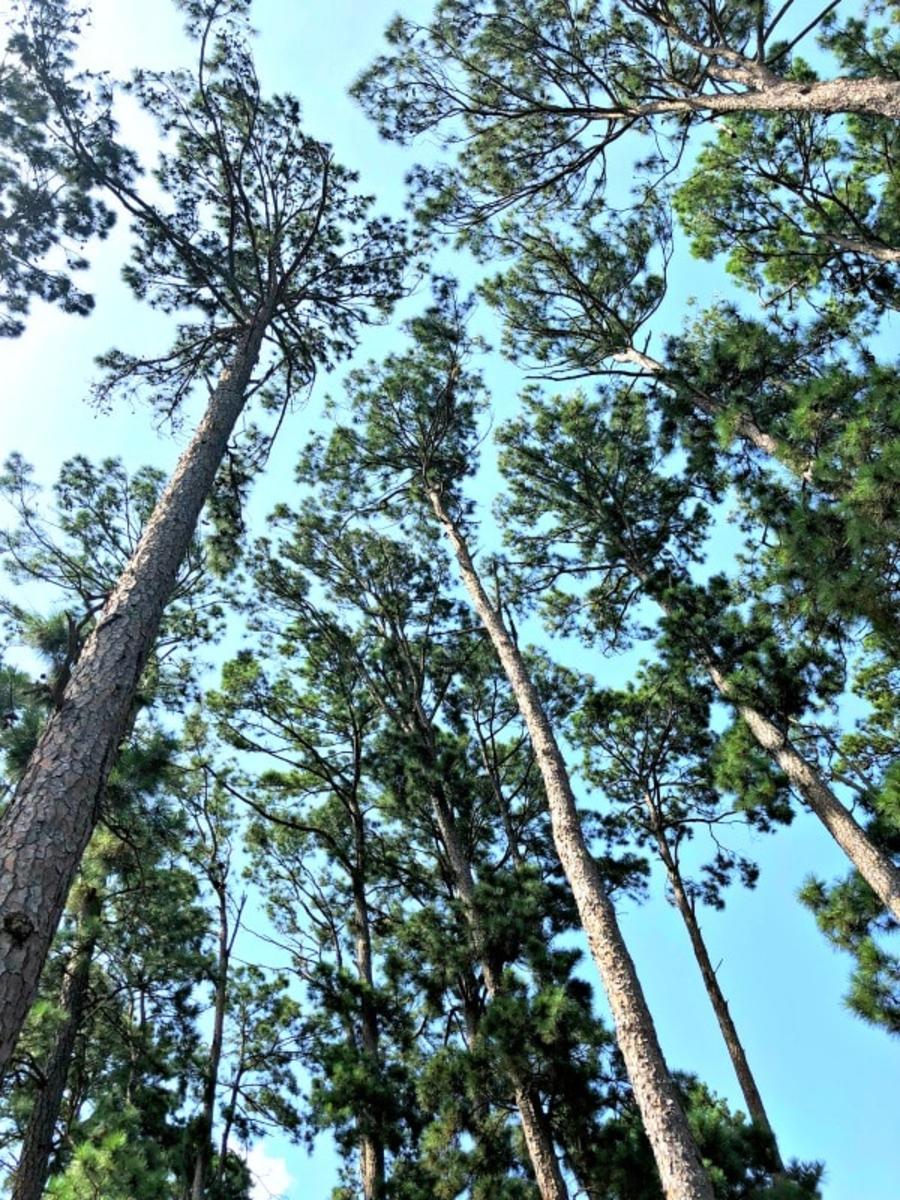 Photo credit: livelovetexas.com 
Our beloved Iconic Old Iron Bridge. Although temporarily closed, she's a beauty and makes for quite the perfect photo op.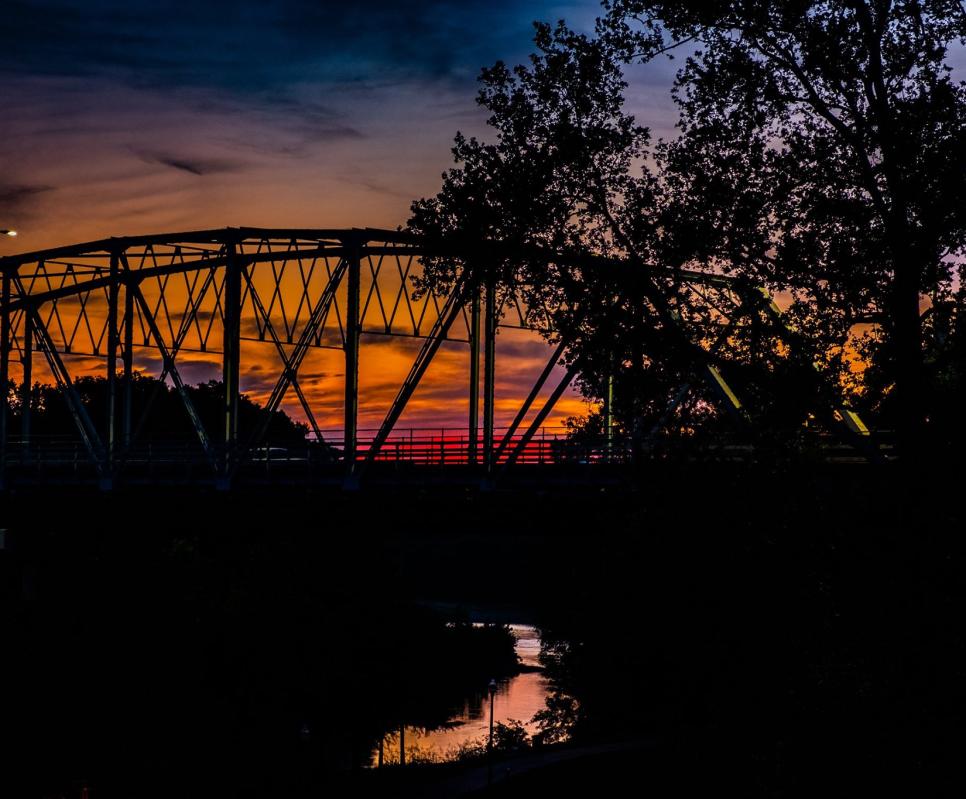 A one-of-a-kind exploration at Dinosaur Park? Sign us up!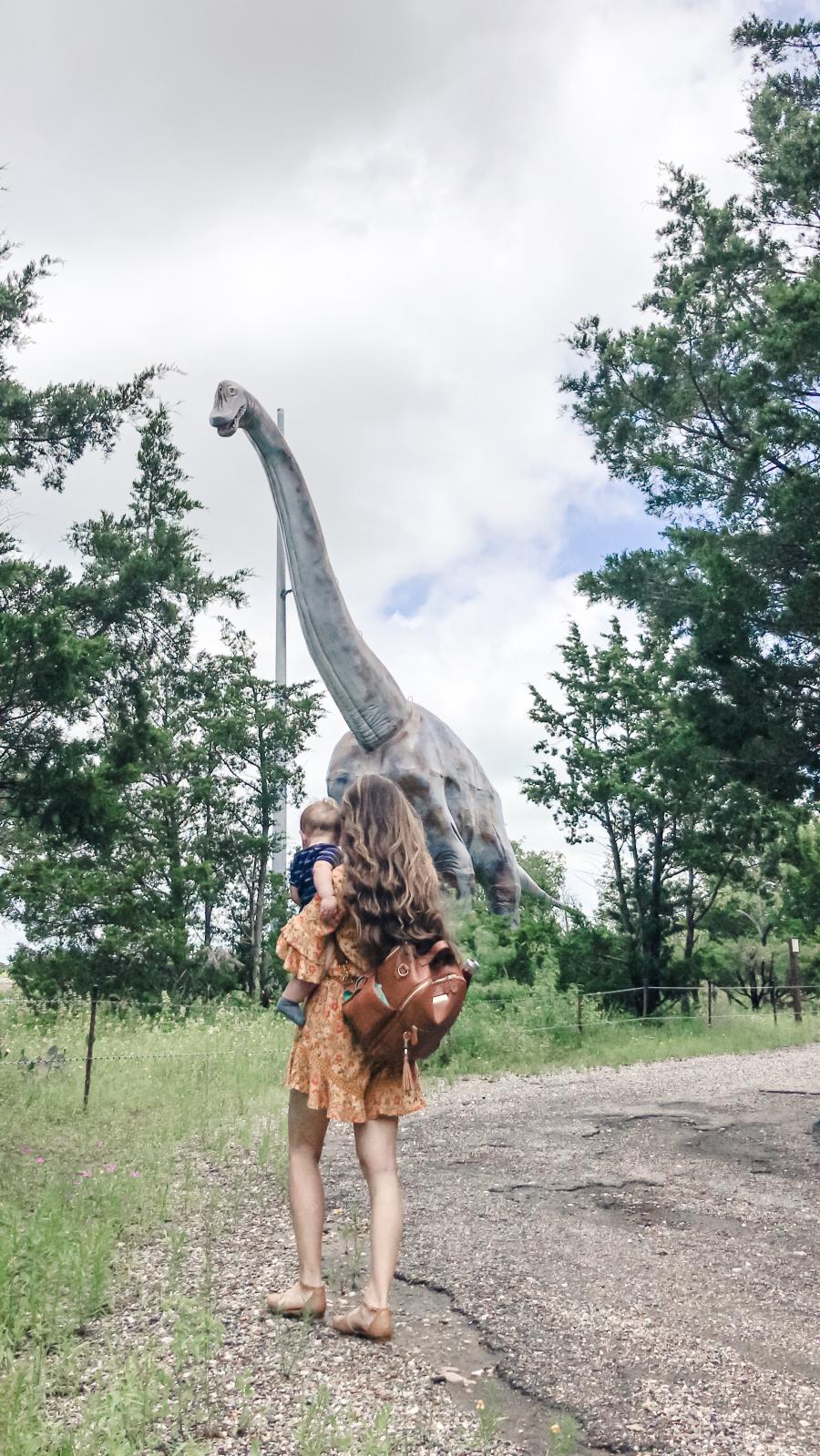 Photo credit: amandakwaltman.com 
Do you have a favorite moment from your trip to Bastrop? Tag us on Instagram, Facebook or Twitter so we can all daydream of fun adventures together.