The Big Game calls for a big screen. No other size will do. Now throw in good eats and some of the friendliest folks in Texas, and you've got an idea of the good time that awaits in Bastrop this Big Game Sunday. We scoped the field, and these are our picks for the best Big Game parties in Bastrop.
Neighbor's Kitchen and Yard
Fit Neighbor's Kitchen and Yard into your game plan. It sports two great viewing options, outstanding food, and craft beer on tap. Watch the game in the bar or on their outdoor covered patio, where you can catch a scenic view of the Colorado River too. It's in a beautiful historic building in Downtown Bastrop with lots of space to spread out, so feel free to bring a big crew.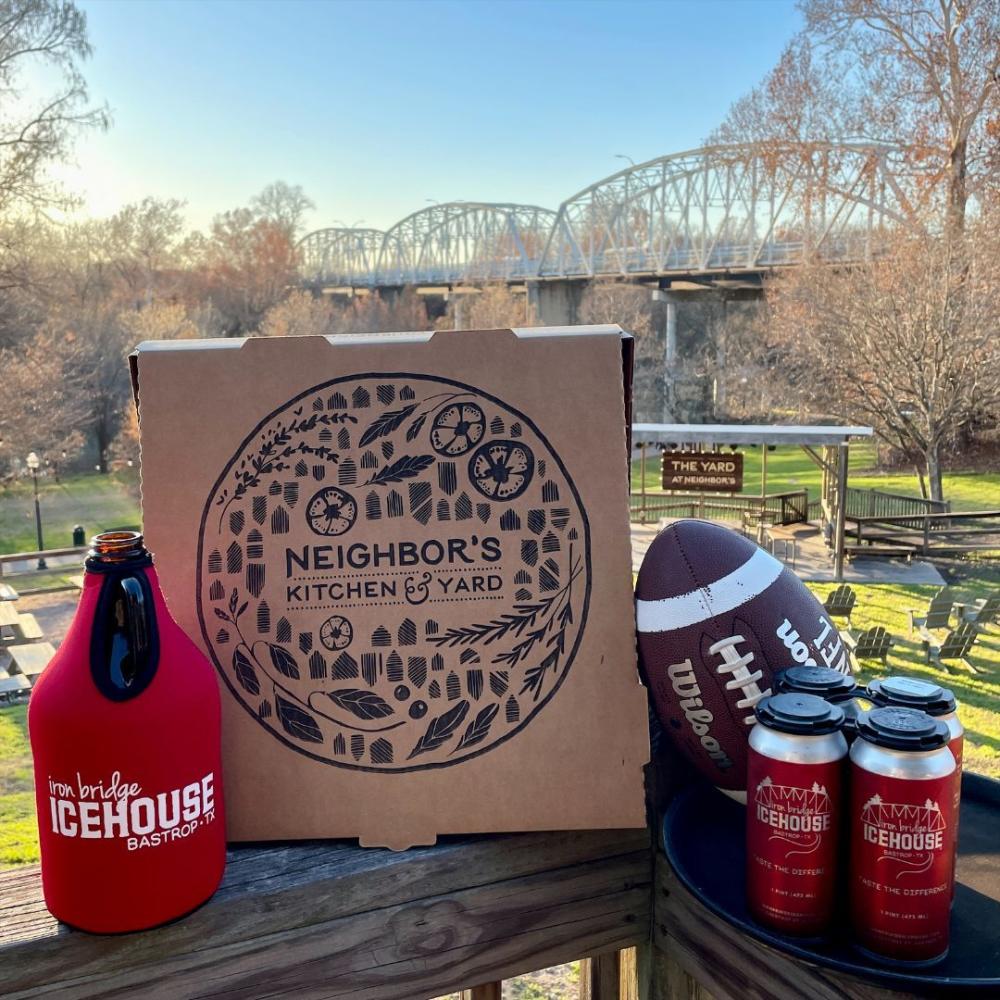 Film Alley Bastrop
Bring the whole team to Film Alley Bastrop for the full home-field advantage. We're talking big screens in their full bar, 50+ arcade games, 16 bowling lanes, 4 pool tables, and 8 theatres with first-run movies to enjoy. There's a full kitchen offering a mix of fancier eats and traditional concessions as well. There's little reason to leave and lots of reasons to stay and play, no matter who wins.
602 Brewing Company
Settle in on Big Game Sunday with some good 'ol Southern comfort at 602 Brewing Company. Watch the game and chow down on homemade heaven with their Cajun-inspired, Southern cuisine. Be sure to check out their craft beers, wines, and signature cocktails too. Located in an old building built in 1890, it's definitely got that rustic Texas charm inside and out, which hits us just about right here in Bastrop.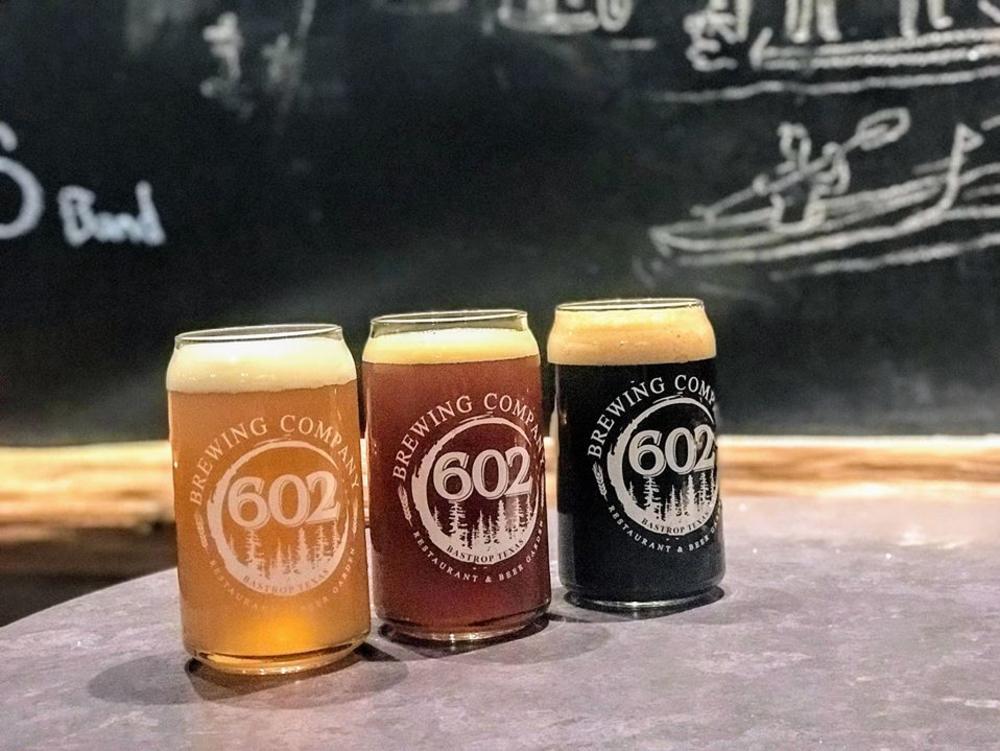 Bastrop Beer Company
Part bar and part retail shop, Bastrop Beer Company has over 100 beers in its starting lineup. They'll have the game on, so you can sit back, watch, and let your taste buds do their own victory dance – even if your team doesn't win. Maybe try one of the signature beer cocktails if you do find yourself celebrating. Should you find a beer you really like, you can buy some to take home too.
Old Town Restaurant & Bar
Putting a Texas spin on that Cheers-bar vibe, the Old Town Restaurant & Bar is located on Main Street in Downtown Bastrop. It's friendly, super laid back, and perfect for watching the Big Game while you shoot pool and hang out with friends, new and old. They're all set to treat you right with premium burgers, jumbo wings, and of course, a full bar. Head on over. If everyone doesn't know your name, they soon will.
The East 40
If a great neighborhood Big Game party is more your style, then The East 40 is perfect. Part dance hall, market space, event venue, and sports bar, there's always a good local crowd gathered here. You can be sure the game will be on, and you can enjoy a game of cornhole or pool while you're there. They're open late, so it's a good bet this party will run late into the night. No mixed drinks, but they more than make up for it with margaritas, beer, wine, and sodas too.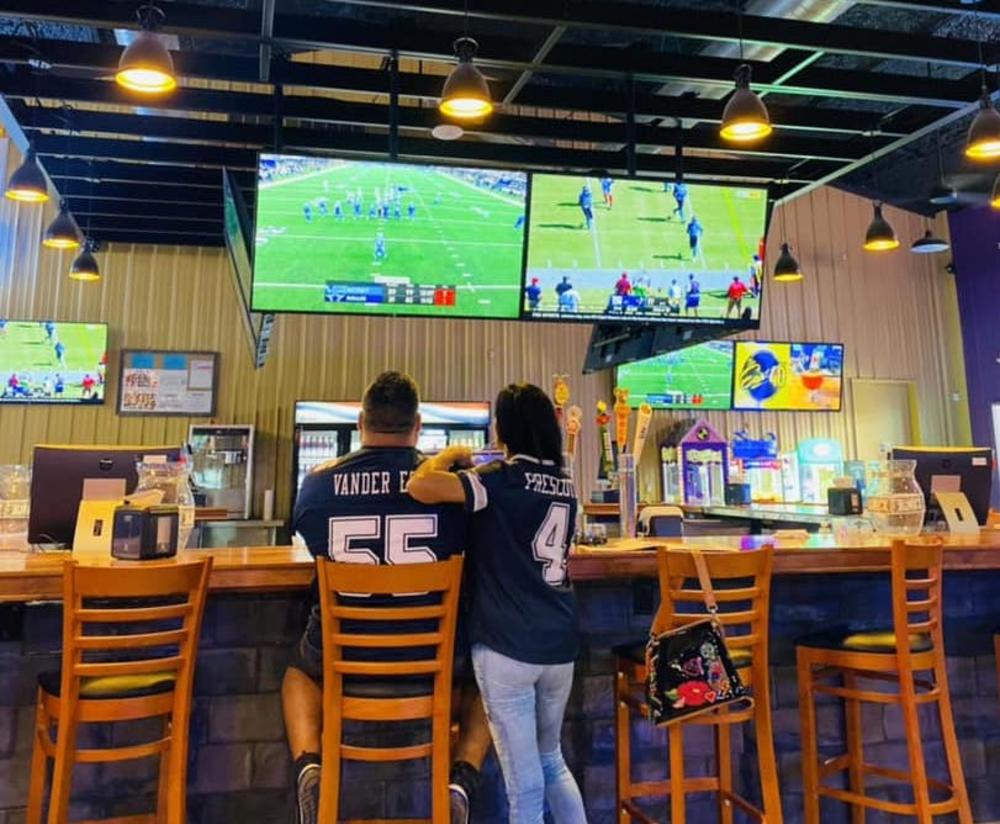 See You on Game Day in Bastrop, TX
The Big Game is always a good time, especially in Bastrop. No need to stay home, there are plenty of places you're welcome to watch it with old friends or you can go ahead and make some new ones. Plan your visit to Bastrop today! Also be sure to get on our email list for the latest Bastrop happenings.