Being one of the friendliest towns in Texas means we're especially good at giving heart-felt gifts. Gifts that surprise, delight and awe in a very merry way is our specialty. Let us walk you through the Bastrop gifts you'll want to give this holiday season.
Time Together
Gathering your loved ones near is one of the best gifts of the season. So why not put a bow on it and gift your family a Bastrop getaway. You could holiday at the Hyatt Regency Lost Pines Resort & Spa for their Thanksgiving Day Feast & Deck the Halls celebration. It's a full feast complete with activities for the whole family including Christmas tree lighting. Basically, they take care of all the details and you get to sit back, relax and enjoy. I mean, someone's got to do it, right?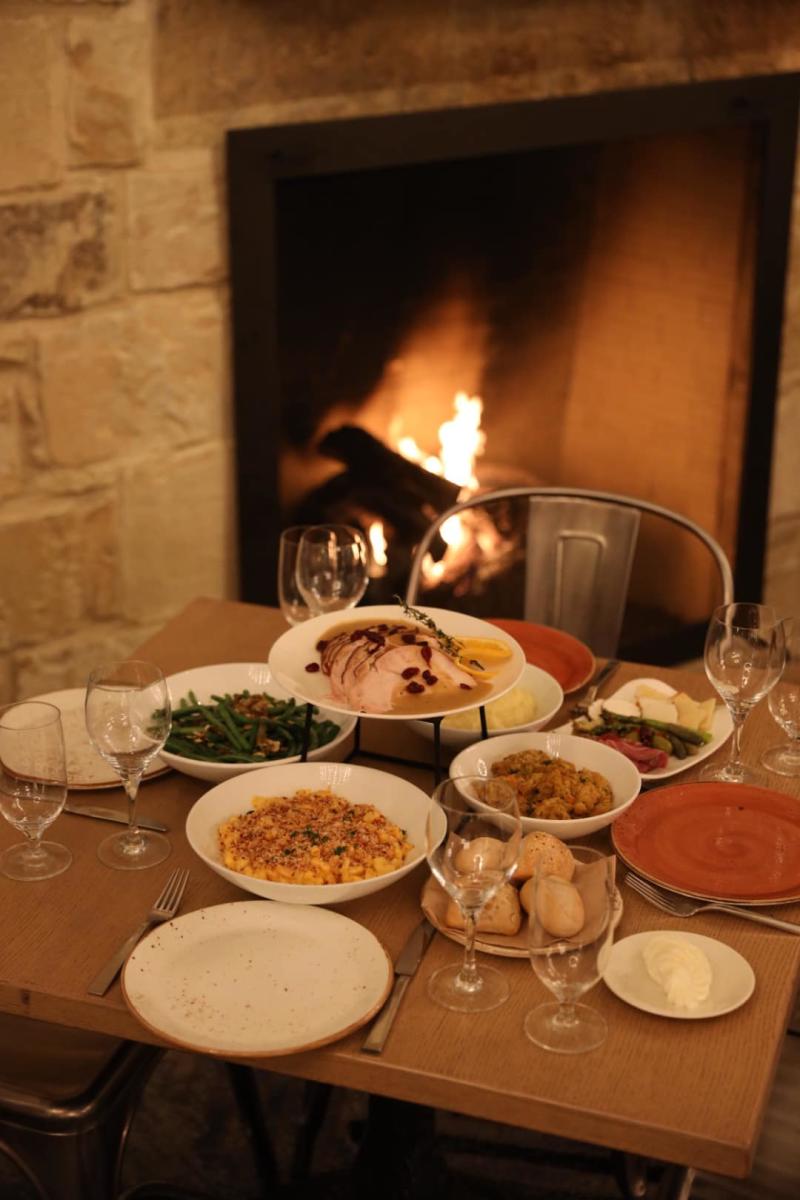 You could also swing over to Downtown Bastrop for the Lost Pines Christmas Tree Lighting Party on November 27th, 2021 from 6 – 7pm, and then walk along the Bastrop River of Lights at Fisherman's Park. Talk about a merry Christmas.
Really though, there's a whole month of holiday treats to enjoy in Bastrop. Cozy up for a couples retreat in a luxury yurt at The Reserve at Greenleaf, stay in a suite at The Pecan Street Inn, a Victorian B&B, or go glamping in a decked-out airstream at Lake Bastrop North Shore Park.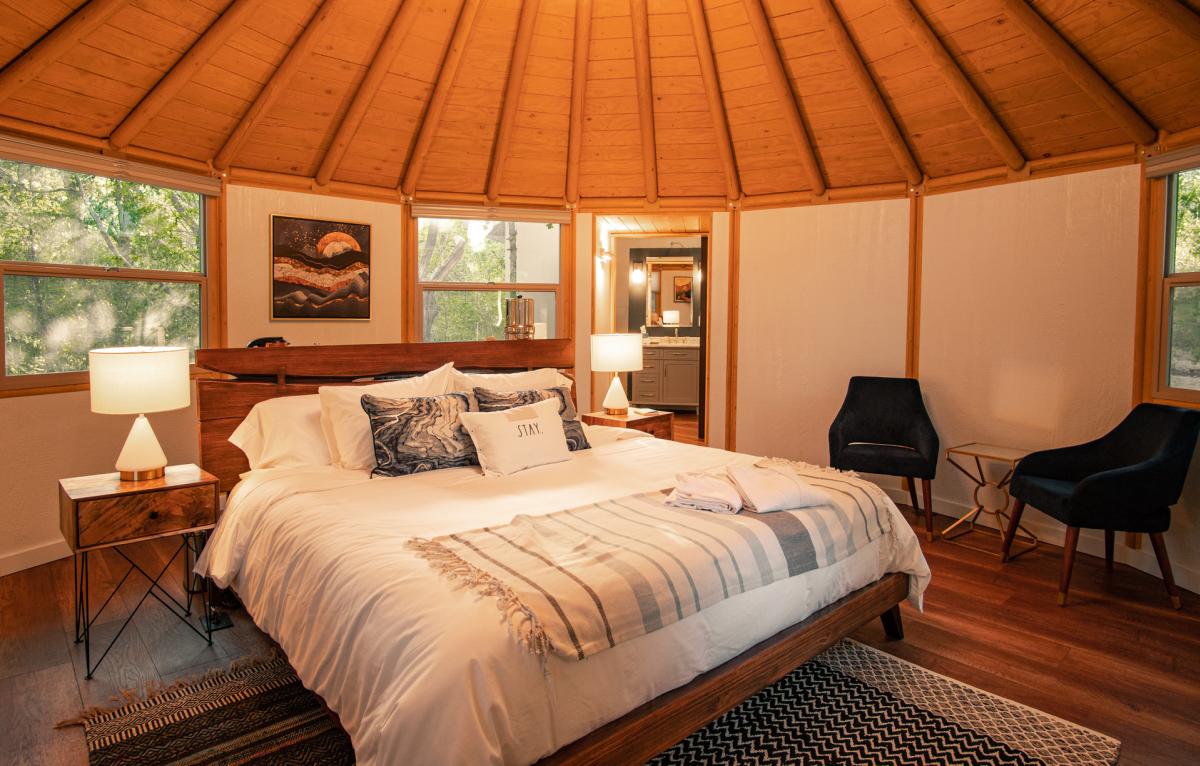 The Bastrop River of Lights will be running all through the holidays and the Farm Street Opry is putting on a Country Christmas with an evening of live performances. There's also the heart-warming Christmas show, "Rented Christmas, the Musical," playing at the Bastrop Opera House. Of course there's our 2021 Lighted Christmas Parade on Saturday, December 11 that you shouldn't miss and a Twisted Christmas at Scream Hollow where you can enjoy some of the darker Christmas traditions.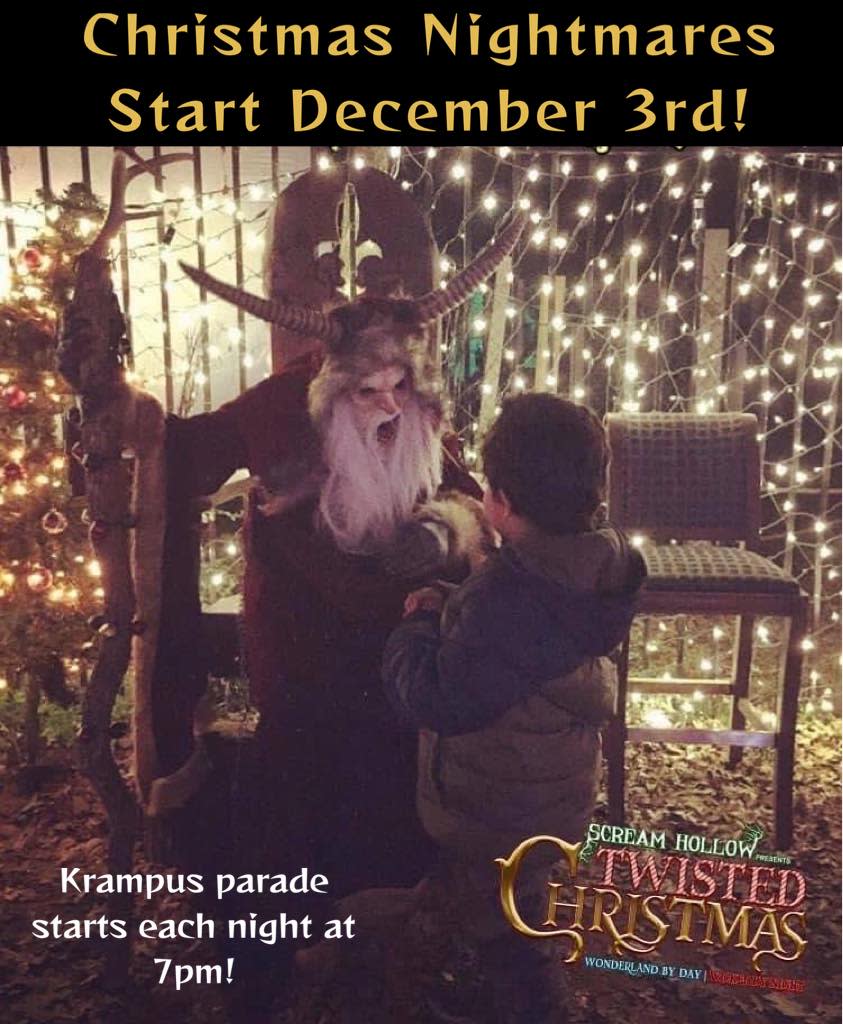 Handmade Beauties 
There's a thriving artist community in Bastrop and our boutiques and shops have much to show for it. You can find fun and decorative wall art and more at Black and White Interiors on Main Street or swing by Bridges Emporium for their unique art. They house seven unique art shops that offer fine art, oils, acrylics, watercolors, photography, hand-painted décor and little keepsake treasures. KC Outfitter believes in comfort for all. This boutique specializes in cute, casual and absolutely comfortable clothes for men, women and kids.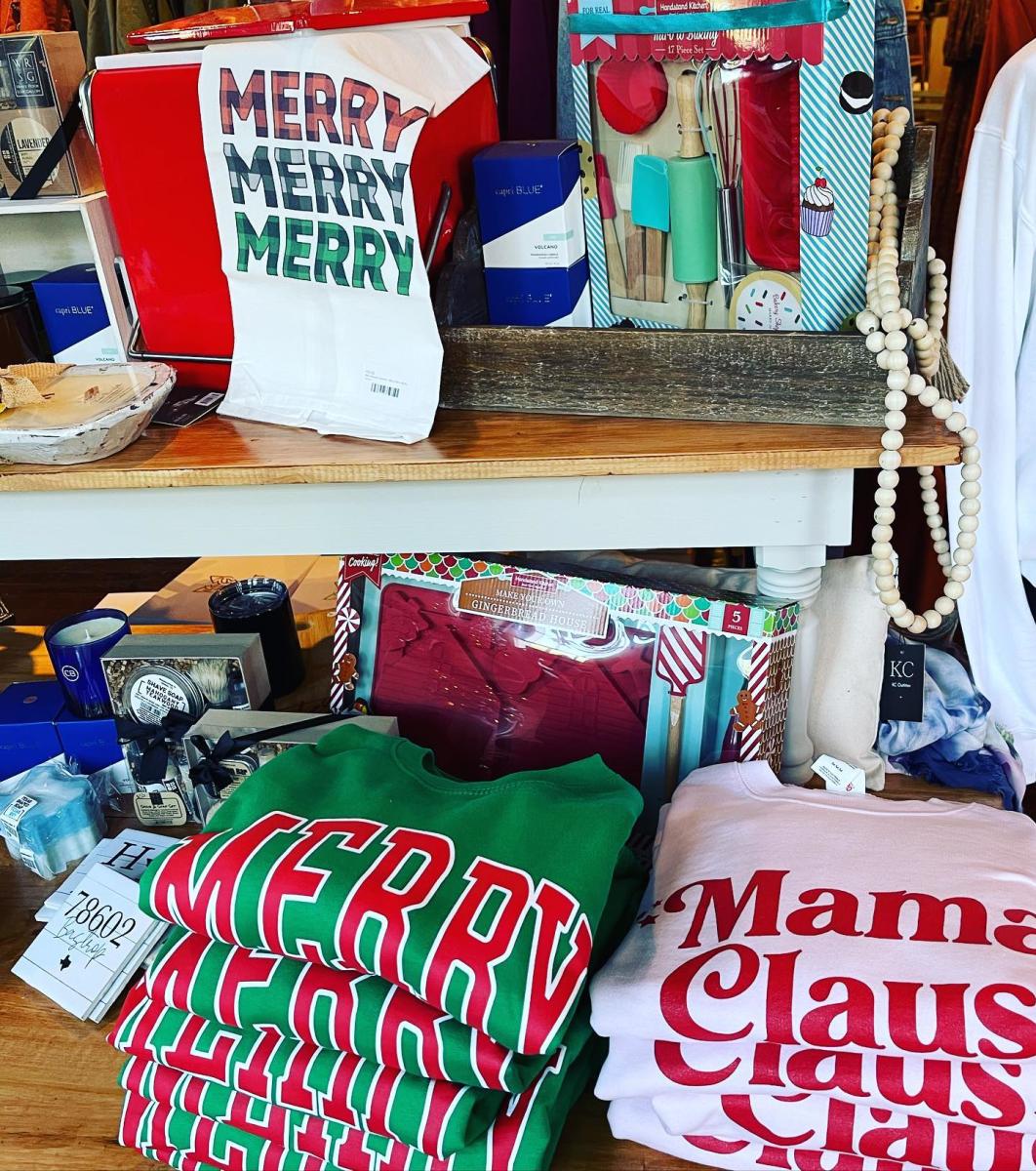 To get your hands on a great old record, head over to the Astro Record Store. It's our favorite place to find rare and unusual LPs, CDs and other collectibles. More than just in-season produce, the Bastrop Farmer's Market also offers local raw honey, farm-raised meats, baked goods, cookies, jams, pickles, herbs and artisan wares like soap, candles, pottery, metal arts and knitted items. You should be able to find some gifts to treasure there.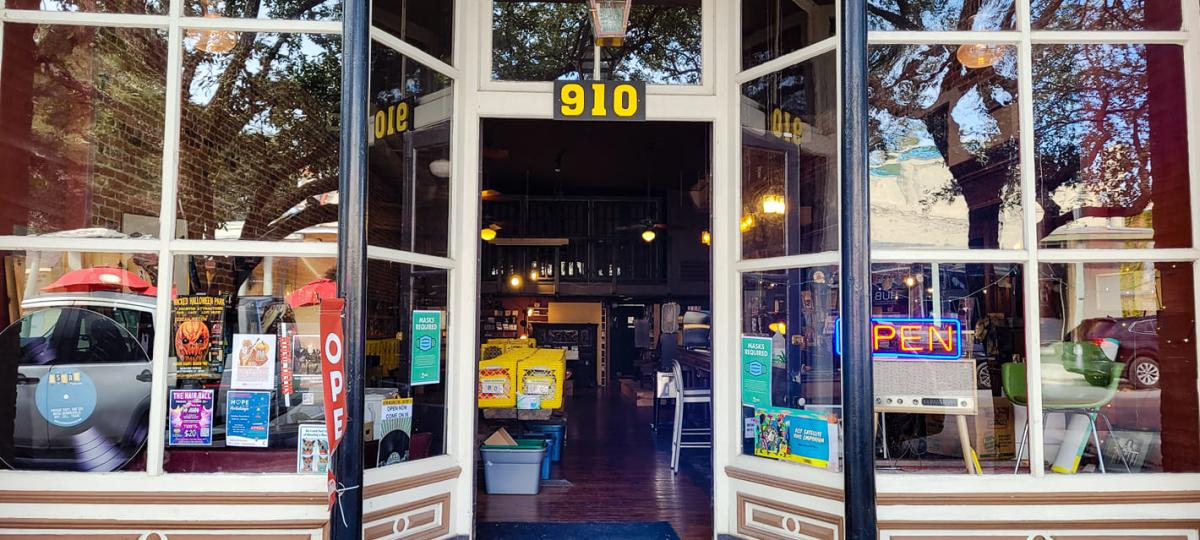 Food Finds
Few things say, "Merry Christmas," like a plate full of festive comfort food. Consider a gift card to any of these excellent Bastrop restaurants. 602 Brewing Company will treat you right with southern Cuisine with a Cajun flair and great historic ambiance. If homemade tortillas spell happiness for you, then hit up Anita's Café for excellent Mexican food made with, of course, homemade tortillas.
Base Camp Deli has the best sandwiches and salads. You can build your own, but we strongly recommend trying one of their creations. Bastrop Beer Company has hundreds of brews to choose from, so that's always a strong choice.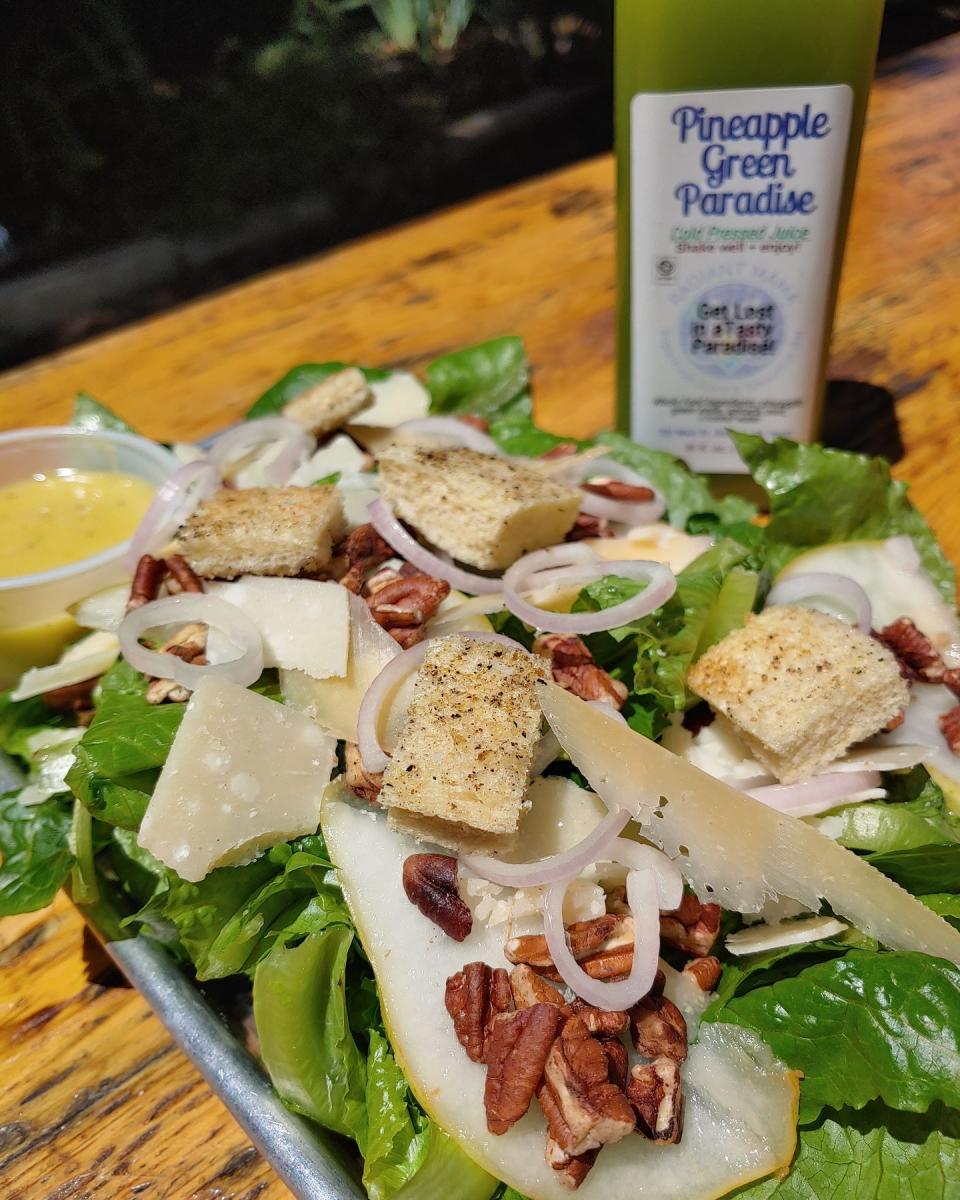 For the sweet tooths on your Christmas list, consider the Berdoll Pecan Candy & Gift Company. Their famous treats come direct from the pecans in their own grove behind the shop and their own kitchen. You might also enjoy picking out some sweets for them at the Sugar Shack where they have more than 100 different candies, including some you'll remember from childhood.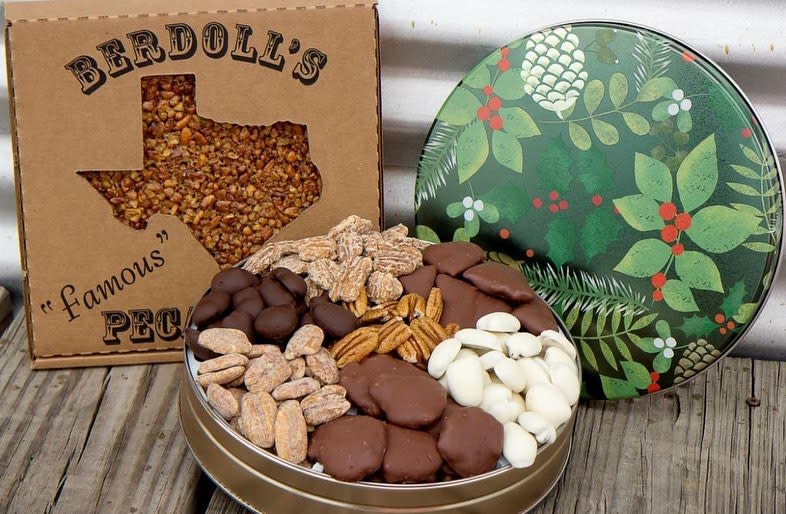 Holiday it Up in Bastrop, TX
Christmas is a Bastrop favorite and it shows in everything we do from festive stays to handmade gifts and fantastic comfort food. Make this holiday an especially merry one and plan your visit to Bastrop today. If you'd like to hear about more Bastrop happenings, then be sure to get on our email list, too.