Fall seems to take its sweet time getting to Texas, doesn't it? When most of the country kicks off football season with cool nights and cozy blankets, our autumn casually makes its appearance around October.
Better later than never, though. Join us in giving fall a big Texas welcome with a roundup of outdoor events, from October to November.
Do we dare say…it's fall, y'all.
Bastrop Boo Bash – October 1, 5 to 7 p.m. at Fisherman's Park
Whether going for a timelessly boo-tiful costume or one sure to cause a fright, you'll have a spooktacular time at the Bastrop Boo Bash. Bring your little ghouls and ghosts by to trick or treat, play games, and jump on inflatables. We hear there'll even be a special appearance by Ms. Poppy the Clown. Plus, stick around til 8 p.m. for a special showing of Beetlejuice from Movies in the Park. Come in costume, get in line and grab a sweet treat. Admission is free!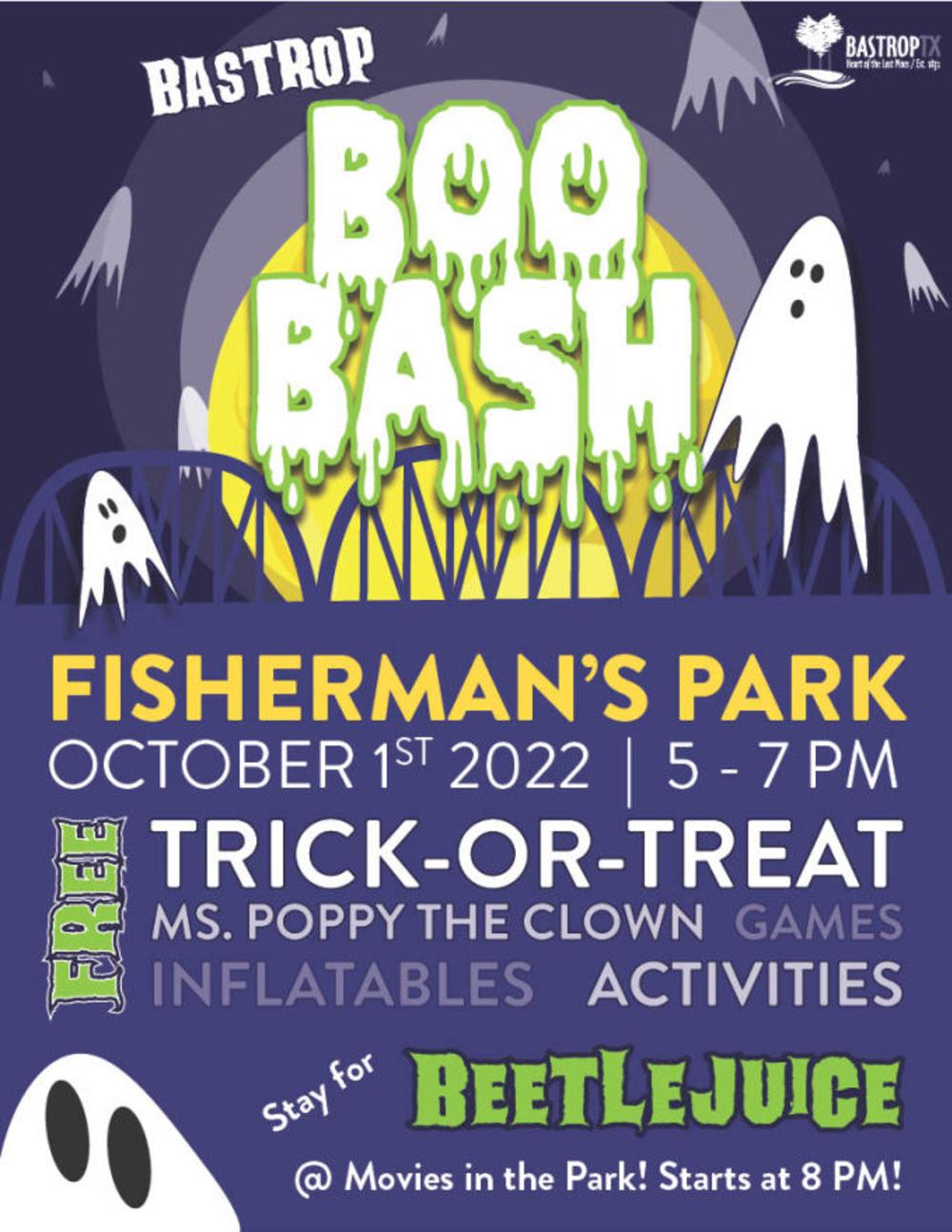 Whispering Pines Harvest Festival – October 1, 4 p.m.; October 9, 6 to 11 p.m.; October 15 to 16, 6 to 11 p.m.; October 22, 4 to 11 p.m.; October 29, 4 to 11 p.m.
There's something so nostalgic about a Texas hayride—the breeze blowing past you, the kids all bundled up, the slower pace reminding you to stop and smell the, er, hay. At the annual harvest festival, you can do that and so much more…see the pumpkin patch, play games, pet farm animals, shop local vendors and treat yourself to great food. You can even get into some competition, the friendly Texas way, with the pumpkin carving and costume contests. Now, this is an event the whole family can get behind! Admission is $10, parking is free.
There's no shortage of fall festivals in Bastrop. Keep the fun going at Barton Hill Farms, a picturesque, family-owned farm just outside Austin that's been named the best pumpkin patch in Central Texas. The folks running it will help you welcome cooler weather with over 30 activities, including a pumpkin patch, 5-acre corn maze, photos beneath the cottonwood trees, live music, and more. A day spent on the farm will quickly be your family's new fall tradition. Admission is $21.95.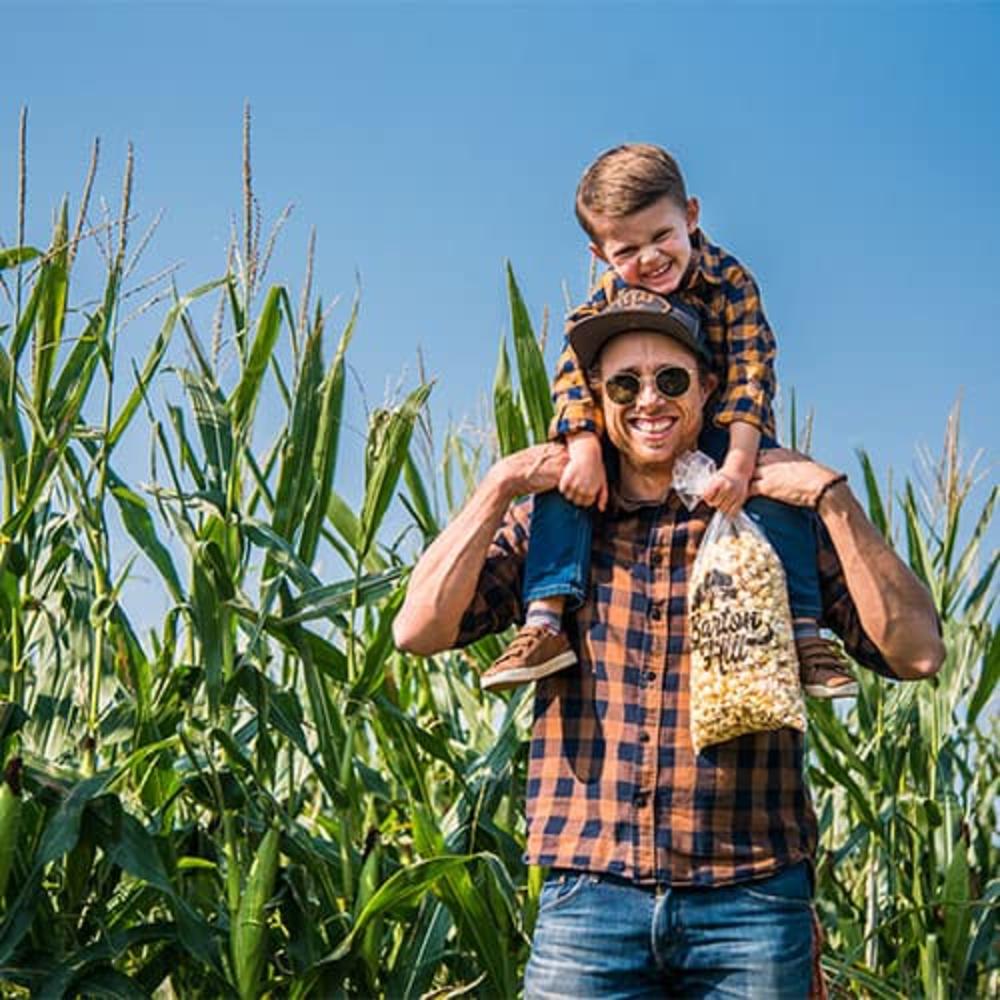 Everything's bigger in Texas. The plates, the smiles, the hospitality, the pumpkin patches. Returning for their fifth year, they've got pumpkins, train rides, a bounce house, pumpkin painting, playscape, kids' activities, food, a coffee shop, and a full bar. Admission is free, train rides are $3, pumpkin painting is $6, and the wristband to do the rest is $8.
Fall Plant Sale – October 8, 9 a.m. to 1 p.m. at Mayfest Park
Texas' horticulture scene is alive and well, particularly in Central Texas. Whether you're just getting into gardening or were practically born with a green thumb, you'll want to add this one to your fall agenda, stat. After all, there's no time like a new season to hit refresh on the yard. Hosted by Bastrop County Master Gardeners and in coordination with the Bastrop Area Livestock Show Fair Association, there'll be pollinators, perennials, natives, vegetables, herbs, succulents, house plants, and more. Plus, don't miss their door prizes, demos, "Ask the Expert" and face painting. Y'all come hungry—they'll be whipping up hot cocoa and pastries. Admission is free.
Heroes & Hot Rods Veteran Day Car Show – November 11­, 4 to 10 p.m.; November 12, 7:30 a.m. to 4 p.m. in historic downtown Bastrop
Get a sense of that old-town Texas feel, head downtown for the 15th annual Heroes and Hot Rods Veterans Day car show weekend. Join the community in honoring Americans who have served at the classic car display and ceremony. The weekend kicks off early Friday evening on Main Street. You can catch the classic rides rolling into town, snag photos of your favorites and learn more about the fine folks displaying them. Saturday's car show is expected to bring in 400 vehicles! Admission is free.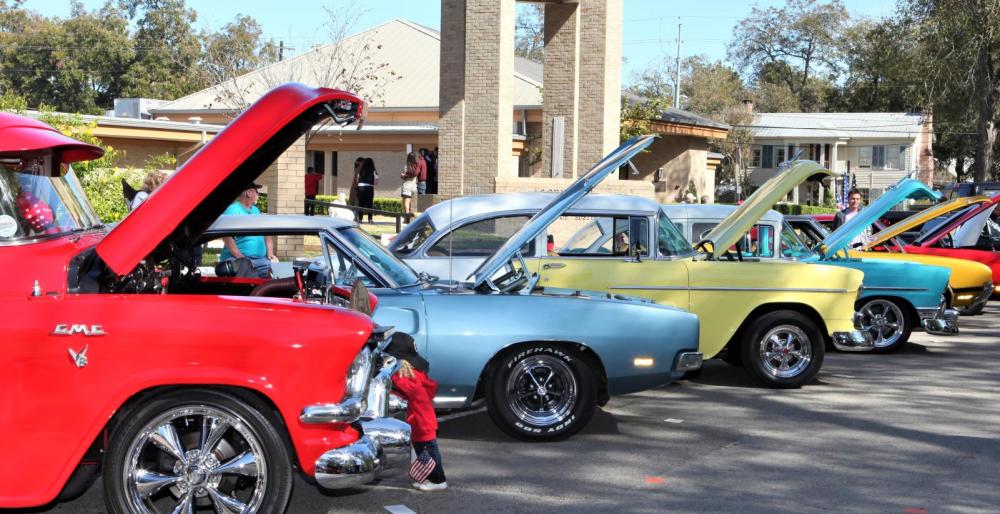 Autumn or not, there's always something special to find here. For a full list of local events, check out our calendar.
Psst! Need a place to hang your hat after all the fall festivity? We'd love to help you plan your visit to Bastrop. Be sure to get on our email list, too, for the latest Bastrop happenings.