One of the friendliest towns in Texas, there's definitely a strong family vibe in Bastrop. Might explain why there are so many mom & pop shops here. You can easily spot them. It's in the way they care for their customers, almost like you're one of their own, and in the quality of their food and products, like they picked them out just for you. It's the personal touch of someone who really cares about their business. Let us tell you about some of our favorites.
Good Eats
Sit yourself down to some serious comfort food at Southern Roots Cafe. If you have a special event to celebrate, let them know. They love adding that personal touch to make it extra special for you.
If you'd like to try great grandma's secret recipes, then stop by Boudreaux's for a gourmet burger and incredible Cajun cuisine. Warning: you'll love it and you'll want to ask for the recipe, but don't. They'll never tell.
Family comes first at Lab C Food Kitchen, and they'll happily treat you like you're part of theirs. They specialize in Vietnamese food and it must be said, really incredible seafood. Seriously, what they can do with crawfish is impressive.
There's another place we love that puts a twist on Italian. Leo's Italian Grill does the classics well, so don't shy away from those. However, they also have unique options like Pizza Pot Pie and Lasagna Pie that you won't find anywhere else.
In Bastrop, friends don't let friends miss out on Yoli's Tacos. At Yoli's, they make their own tortillas on the spot and that makes for some pretty spectacular breakfast and lunch tacos. This is our taco happy place and it's so good, we kinda don't want to share.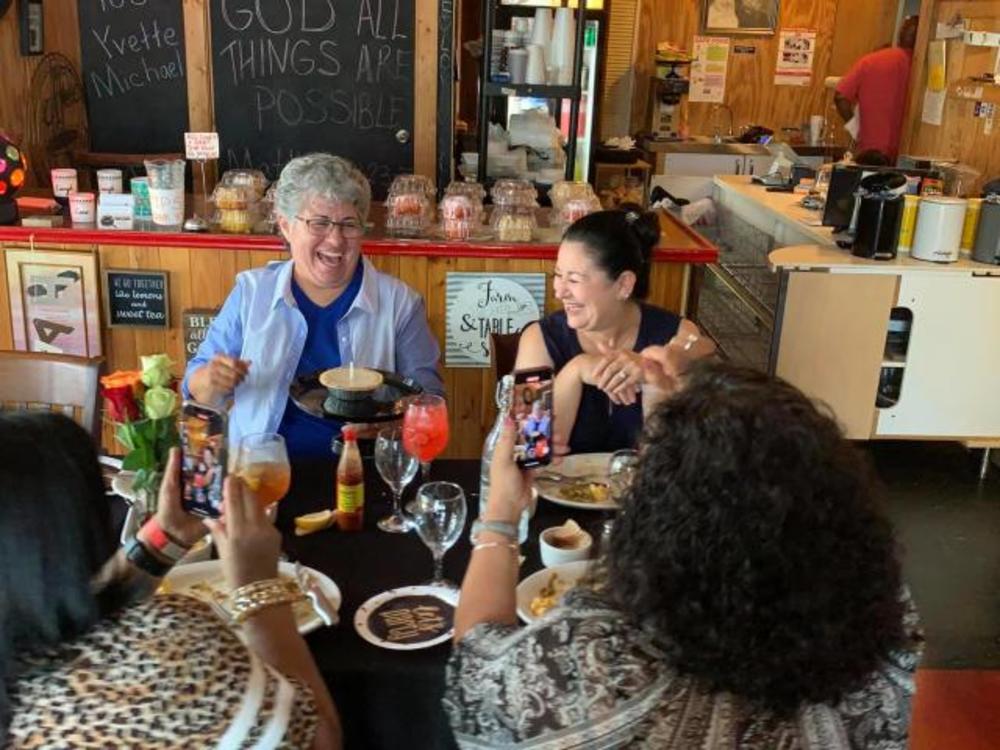 Great Coffee
When it comes to coffee, we don't mess around. That's why we heartily recommend Café Aroma. Their signature drink is called the Café Aroma. It's a creamy espresso poured over Nutella with whipped cream and hazelnut sprinkles. Why has nobody else thought of this? We're wondering too. You could also treat yourself to their Affogato which is espresso poured over gelato, sourced locally from Dolce Neve.
Justly proud of their craft, come meet the coffee artists at Coffee Dog Roastery. Their menu runs the coffee gamut and includes teas and real fruit smoothies as well. They roast gourmet coffees from around the world in-house and serve them or sell them by the pound. Their in-house bakery serves muffins, scones, cinnamon rolls and more.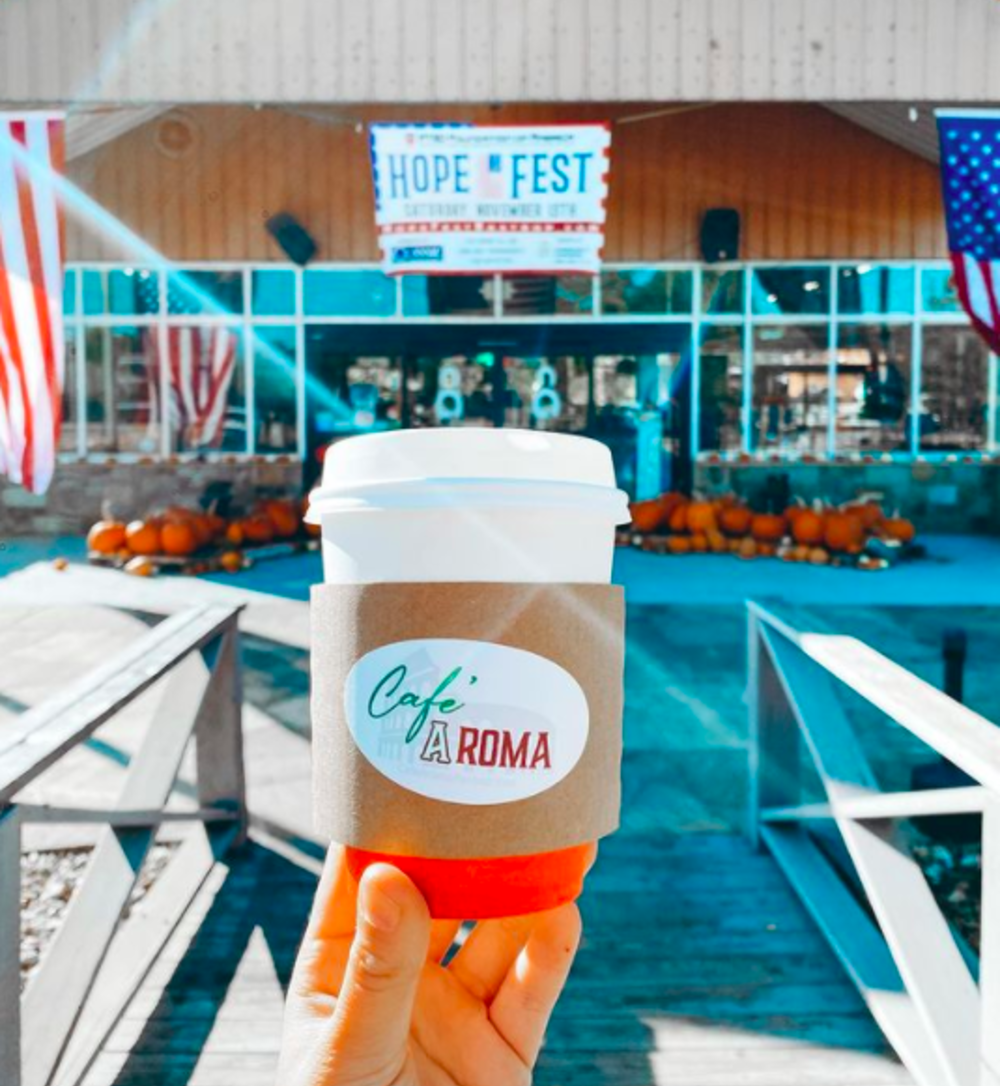 Good Treats
Kinda like a grandma who lets you eat sweets for breakfast, Simply Sweet Cupcakes can't wait to fill you up on goodies. They have a tempting selection of cupcakes, cheesecake, cookies and ice cream, always served with a smile that's just as sweet.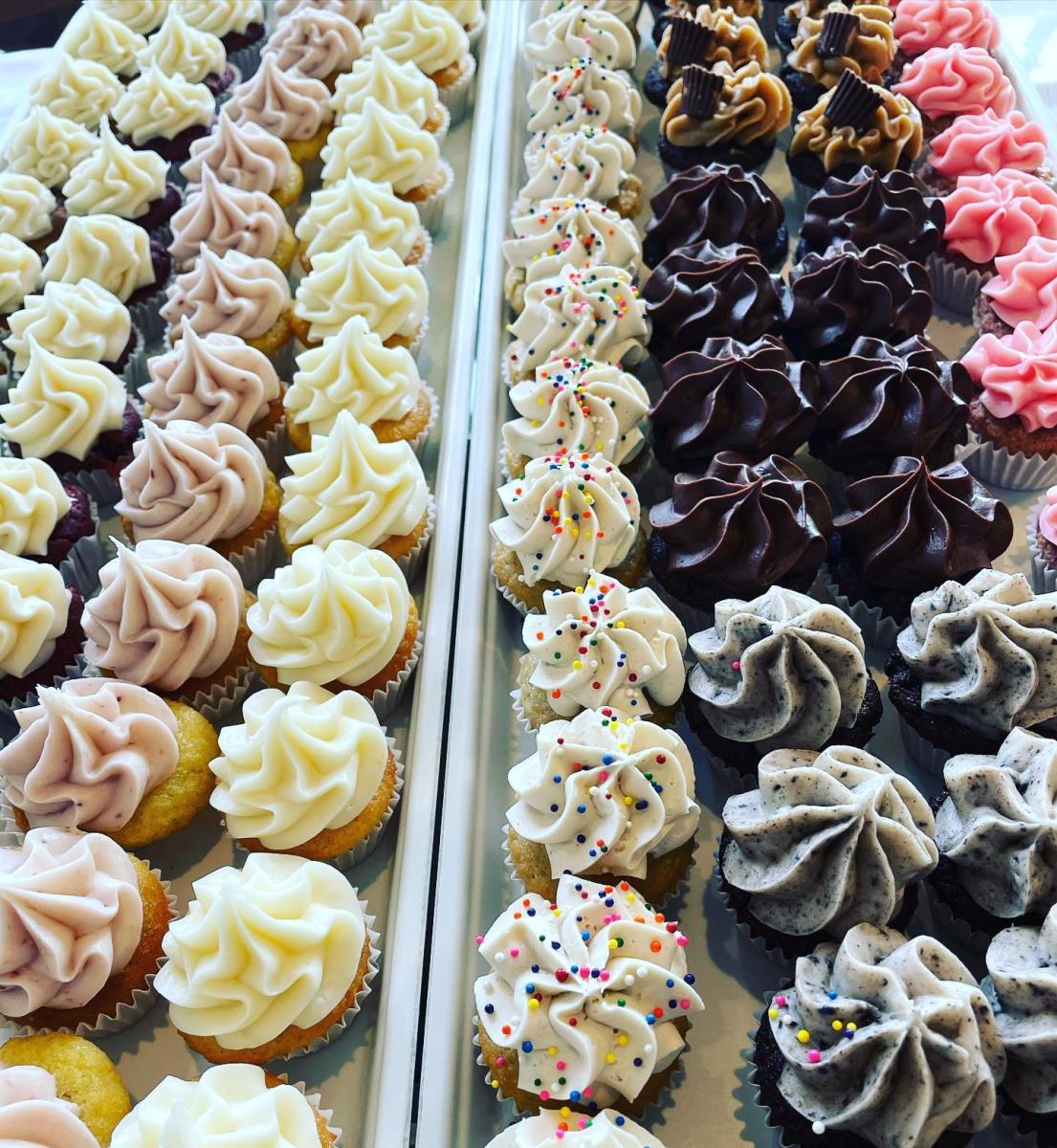 If health conscious treats are more your style, head over to Tough Cookie Bakery. With an emphasis on whole and organic foods, this cafe and bakery is more like the grandma who takes the time to make you a safe, gluten-free treat that tastes just as good as the original. They specialize in vegan and vegetarian options along with a full menu of savory eats, espresso, coffees and teas. If you need your treats to brighten your day, may we suggest Radiant Mama Juice Bar? The treats these guys are serving up are sure to that frown upside down. Superfood smoothies, cold-pressed juices, wellness elixirs, avocado toast and fruit muffins are just a few of their specialties. 
If you have a hankering for anything and everything dipped in chocolate, make sure the Sugar Shack is on your list of places to hit. They make a mean fudge, sell old-fashioned candy by the pound, and make milkshakes made with none other than Blue Bell Ice Cream. You'll have to make some pretty tough decisions in here. Would you like whipped cream and a cherry with that? How many slices of that delectable peanut butter fudge do you really need? Go ahead, indulge. If there was any confusion, there's a sign on the door to confirm: "Your husband called and said you can get anything you want!" 
Good Times
The folks at Blake's Music Shop have a special love for their trade and it shows. They have guitars, amps, strings, band instruments and basically everything you need to get the band back together. They also do repairs if you have a piece that needs a little love.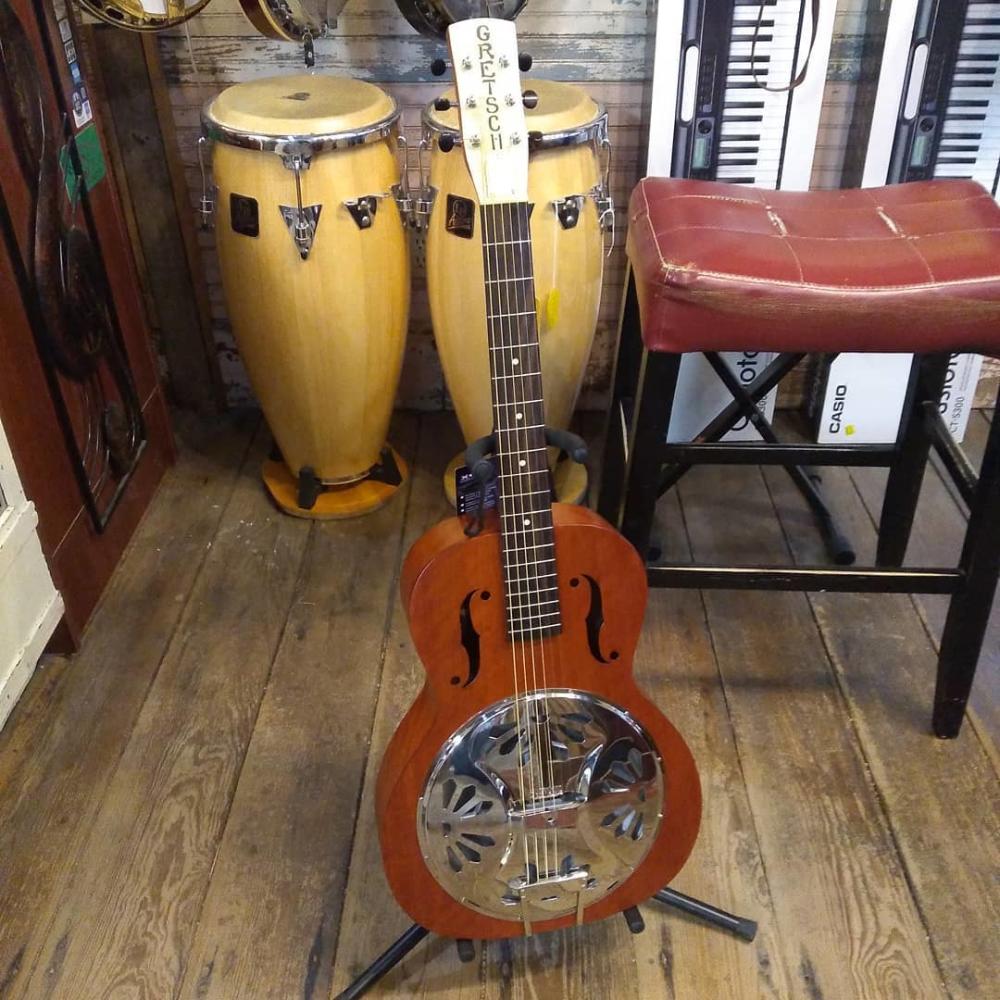 You know that cool guy with the chill vibe that always knew the best bands in college? That's basically who runs Astro Record Store. They specialize in rare and unusual LPs, CDs, collectibles and music memorabilia. They host live music events, pop-up record shows and more, so it's always an interesting spot to visit.
Book nerds will feel right at home at The Painted Porch Bookshop. It's owned and operated by Ryan Holiday, author of The Obstacle Is the Way, The Daily Stoic and more. The store carries a small collection of only their absolute favorite books. New and trendy isn't their vibe. If they read it, love it and think you should too, it ends up on their shelves. Nothing wrong with knowing what you like.
If deep breaths and calming vibes are on deck, find yourself at Live Again Health Market. With two locations for your convenience, this place is like taking a trip to the Farmer's Market any day of the week. They provide a variety of health and wellness products including juices, fire cider, soaps, candles and various CBD products for you and even your furry friend!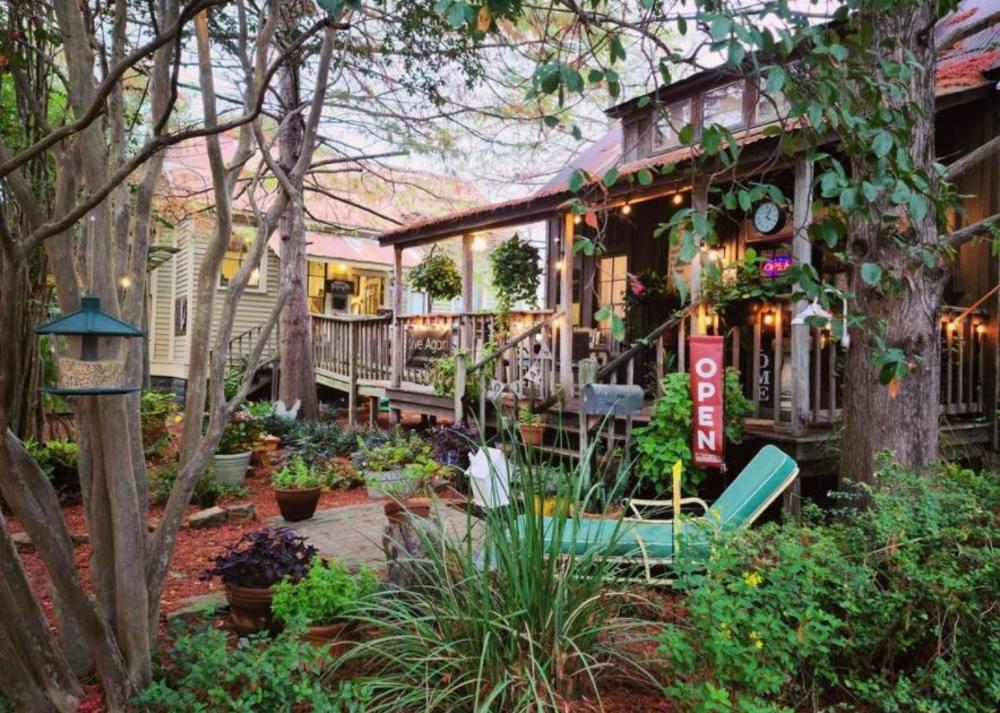 Visit Mom and Pop Shops in Bastrop, TX
Ranging from quirky to comforting, there are a wide range of mom and pop shops worth visiting in Bastrop. With so many different tastes and experiences, you're sure to find a favorite of your own. Plan your visit to Bastrop today! Also, be sure to get on our email list for the latest Bastrop happenings.