2022 Bastrop
Patriotic Festival
Bastrop will turn red, white and blue with a fun-filled schedule of activities for all ages, July 2nd, during the Bastrop Patriotic Festival at Fisherman's Park in Bastrop, TX. The fun kicks off at 8:20AM with the RUN, White and Blue 5K, and many other fun contests during the day - plus a patriotic surprise or two!
Bastrop Patriotic Festival Grounds Map
Use this map to help you figure out where you're going and where you've been.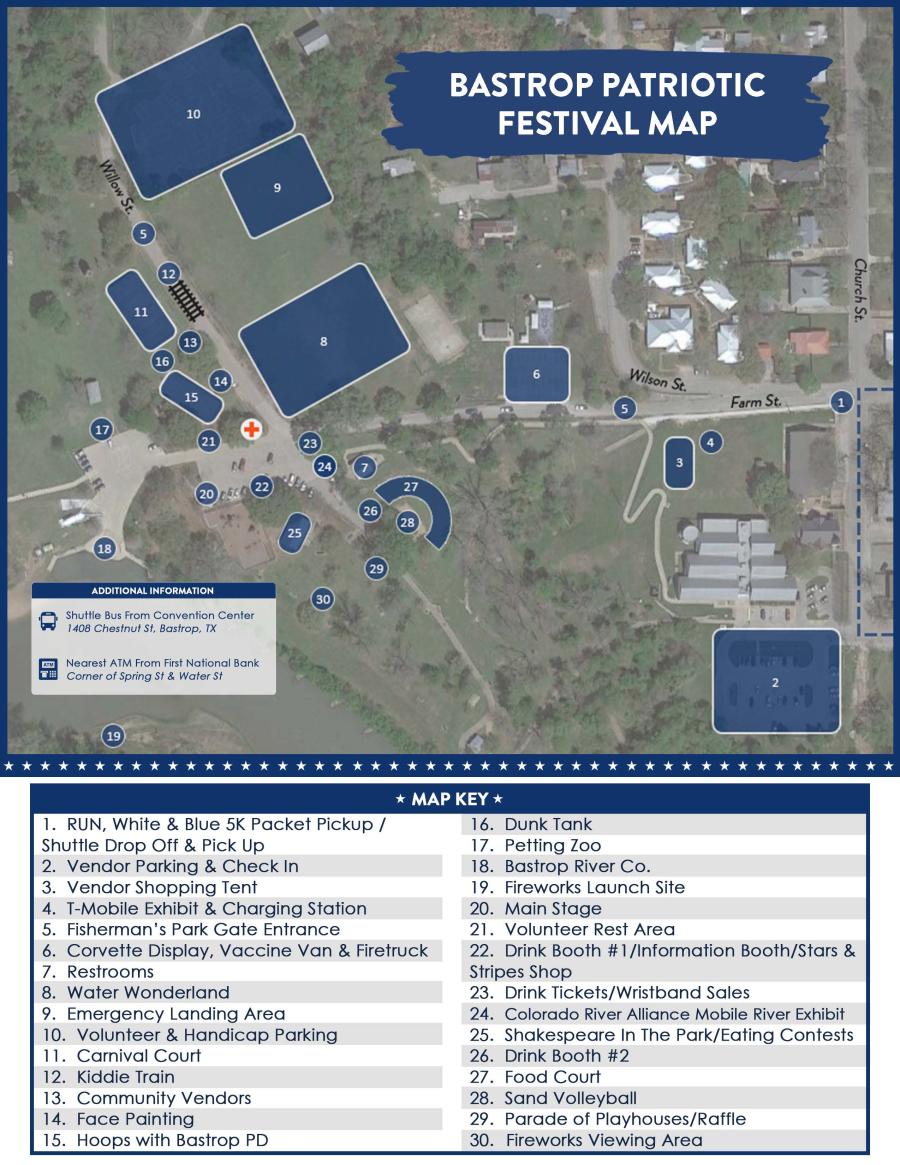 Noon - 11PM | Shuttle Bus Service
Why walk all that way to your car when you can catch an air conditioned ride to and from the patriotic happenings. FREE all day long. Park at the Bastrop Exhibit & Convention Center and catch a ride over to Fisherman's Park.
Noon - 10PM | Drink Booths
Both the Main Stage and Food Court open 12PM - 10PM
8AM | RUN, White & Blue 5K
Come out for Bastrop's 5th Annual RUN, White & Blue 5k!!! This course is now a Certified 5K Course! Bring the family, this is an all-ages event! You can run, walk, or skip as you cross the finish line! Be sure you wear your favorite Patriotic Festival attire and come ready for fun! Register by June 18th and you are guaranteed this year's race shirt! To register, click here.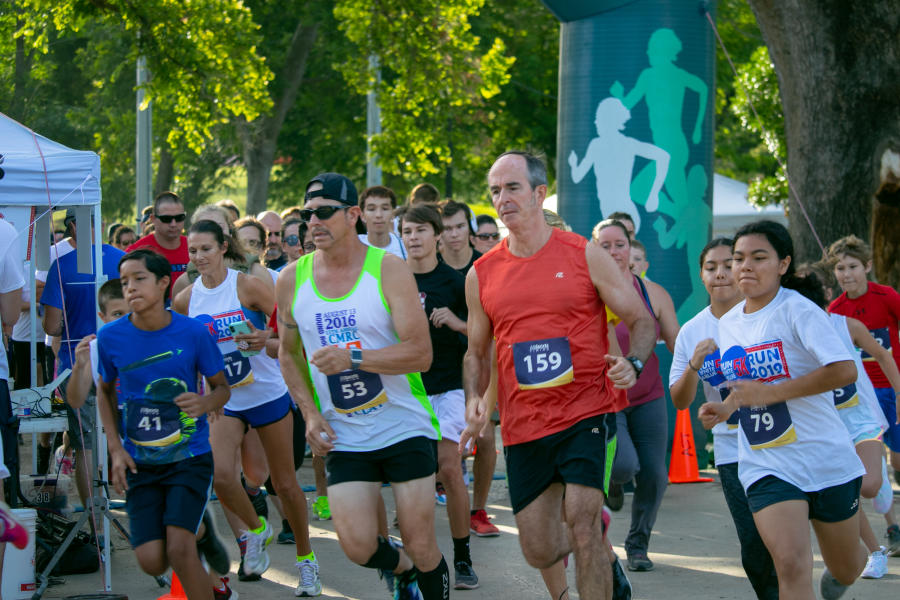 NOON - 5PM | Dunk Tank with Local Celebrities 
Who doesn't love a good dunk in the dunk tank? How about one with an opportunity to dunk the BISD Superintentent, Mayor, Police Chief, Mayor Pro Tem or baseball coach? Make a donation to We Believe in BIDS and you'll get the chance to dunk someone for a great cause.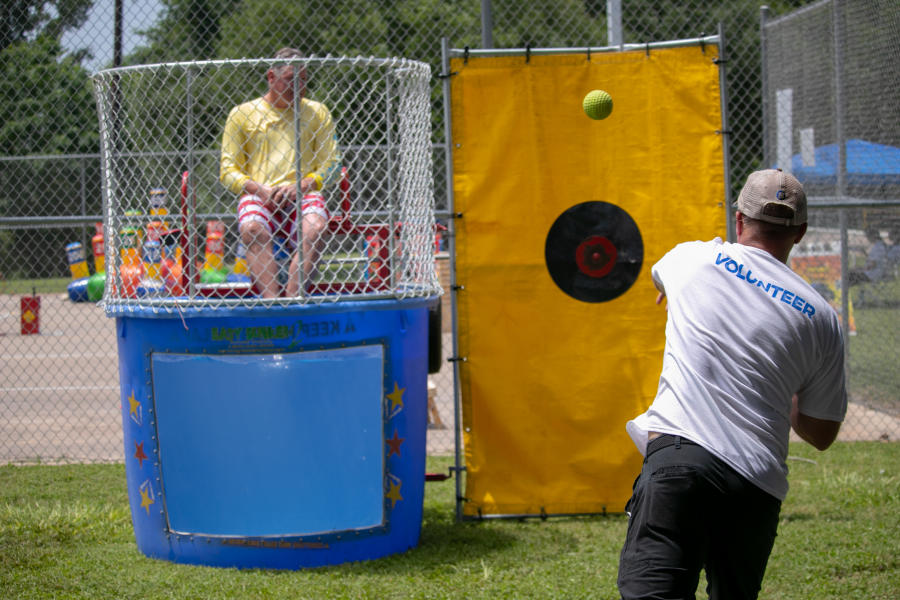 NOON - 8PM | Kiddie Train Rides
ALL ABOARD! Want to see the whole festival in one trip? Load up on the Kiddie Train to have a free trip around the park! All ages welcome!
NOON - 8PM | Parade of Playhouses
This is a first at the Patriotic Festival and a "play" on a traditional parade of homes. Four local businesses are building playhouses that your children can play on an entire day and you can take photos of to post on social media. Three of the playhouses will be on a silent auction and the fourth will be in a raffle. Tickets for the raffle can be purchased at the cash office. Call the chamber at 512-303-0558 for more details.
NOON - 4PM | Colorado River Alliance Mobile River Exhibit
Interested I how the river works? The Colorado River Alliance has a really "cool" way to learn about it! Come hang out in their air-conditioned trailer and learn some interesting things about our river!
NOON - 5PM | Petting Zoo
We are proud to have Davenport Farms out of Lockhart with us this year! They will have a real farm experience with us! With a minimum of 20 animals, your child will be able to touch, hugs, and pet goats, sheep, potbelly pigs, chickens, and rabbits.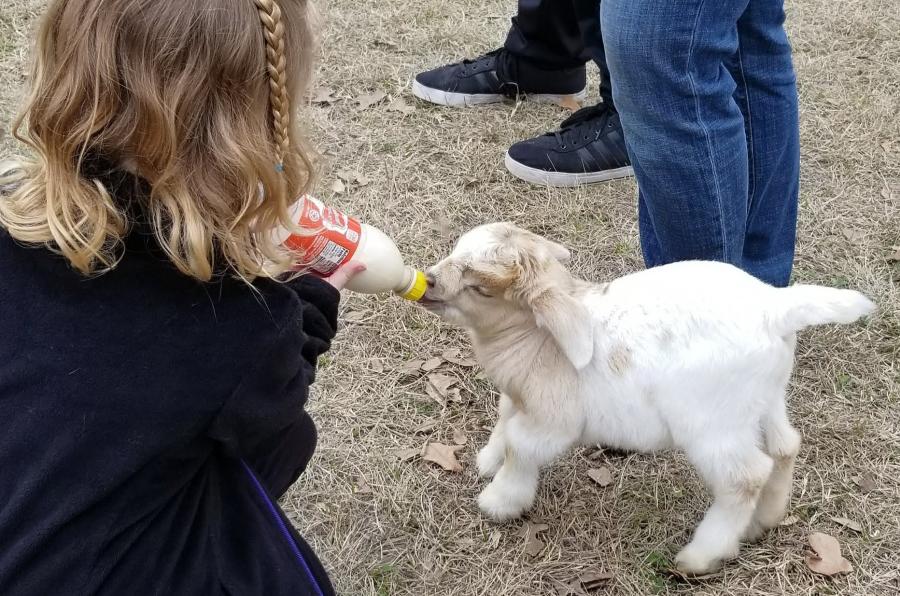 NOON - 5PM | Face Painting
Come out and get in the patriotic spirit with your face painted in red, white, & blue themes. It is FREE and just one more fun activity for kids at the Patriotic Festival.
NOON - 6PM | COVID-19 Vaccination Clinic
If you have not gotten a vaccine for COVID, you can get it while out at the Park on July 3rd. It is quick & easy and at no cost to you!
NOON - 8PM | Water Wonderland ($10)
Have your kids been begging you to take them to Schlitterbahn? Well, for the purchase of a wristband they will have all day access to multiple water slides of all kinds! Come cool off and find some adventure in our Water Wonderland! Be sure to bring your water shoes!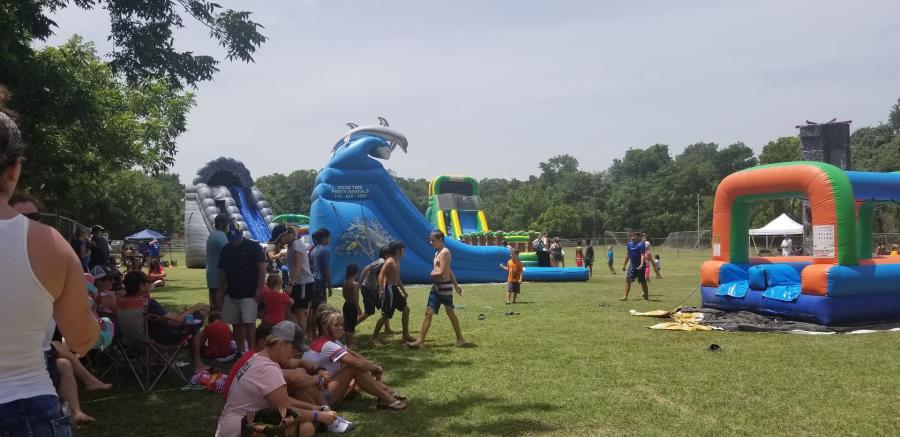 NOON - 8PM | Carnival Court
Back by popular demand is our Carnival Court with boom blasters, cornhole bag toss, hula hoop toss, skeeball, giant Connect Four, and tumbling tower of Jenga all for FREE. All games are set up on the tennis court for your enjoyment, adult and children alike!
NOON - 8PM | Vendor Activity Tent
Games & crafts galore! We will have several free activities as well as booths with activities you can pay for and lots of shopping too!
1PM - 1:30PM | Shakespeare in the Park
A troupe of Bastrop High School students will be in the park at the pavilion performing Shakespeare. Come out and support these talented young people from our drama department.
2 - 6PM | Patriotic Stilt Walkers
One of the favorite attractions at our event is the Stilt Walker. Come out to Fisherman's Park and see an Uncle Sam up high in the air on stilts walking around greeting all the kids!
1:30PM - 3:30PM | Baskets with Bastrop PD
Ever want to see if you can out-hoop a Police Officer? This is your chance to hit the court, a basketball court that is, and test your skills against Bastrop's finest!
2PM - 4PM | Sand Volleyball Games 
Bump, Set, Spike! Do you love volleyball? We will have the courts opened and ready for players! Get a team or just bring yourself, and let's play some volleyball!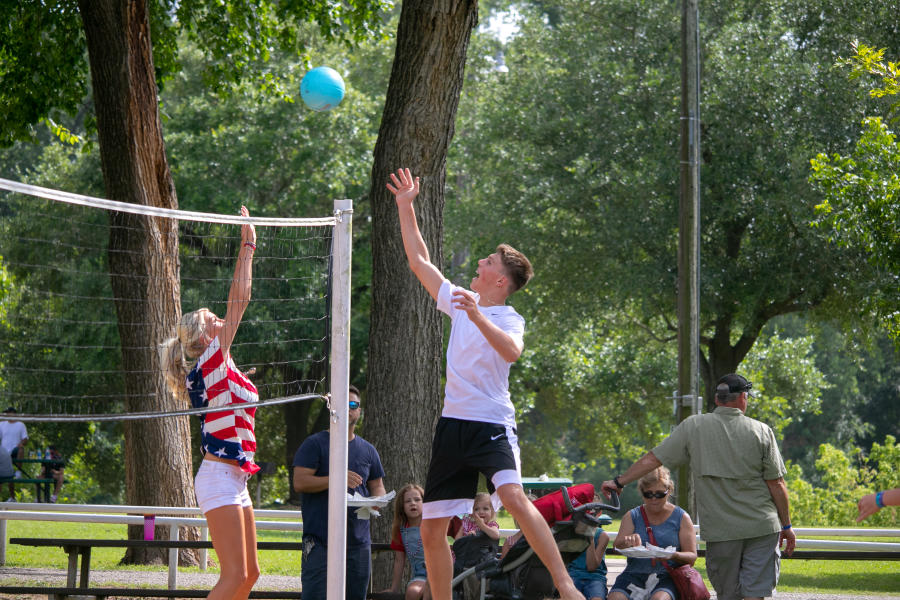 3PM | Hot Pepper Eating Contest
Come out and show up how many Whataburger Hot Peppers you can eat! They have milk to cool your mouth after and prizes for the winner!
4PM | Pie Eating Contest 
Pie Eating Contest sponsored by Maxine's Café & Bakery. Only in Bastrop can you enter a pie eating contest sponsored by the Award-WINNING Maxine's Café & Bakery! Their pies are so good, it won't matter if you win, you'll be excited just to be participating!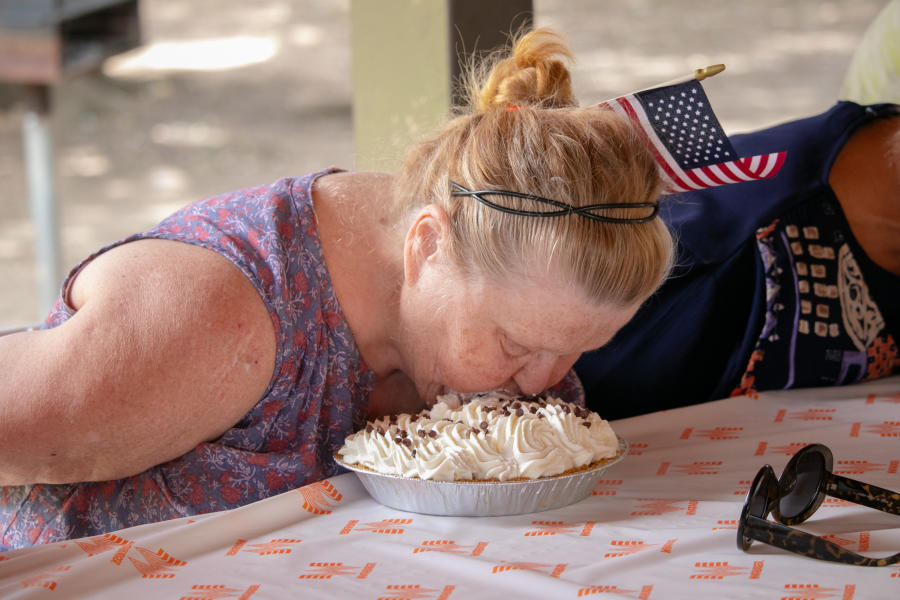 5PM | Hot Dog Eating Contest
Hungry? Nothing more American than Hot Dogs to celebrate America's birthday! Come be a true patriot and demonstrate how well you can eat a true American Classic! You might even see some American-style zombies!
7PM | Presentation of the Colors & Remarks from the Mayor
7:15 - 8:45PM | The Presley Project Live on the Main Stage
The Presley Project is a 10 person show band recreating the sound, feel, and excitement of an Elvis concert in the 70's, but WITHOUT the jumpsuits and sideburns. Great musicians and voices bringing the iconic music of the man, the legend; Elvis Presley.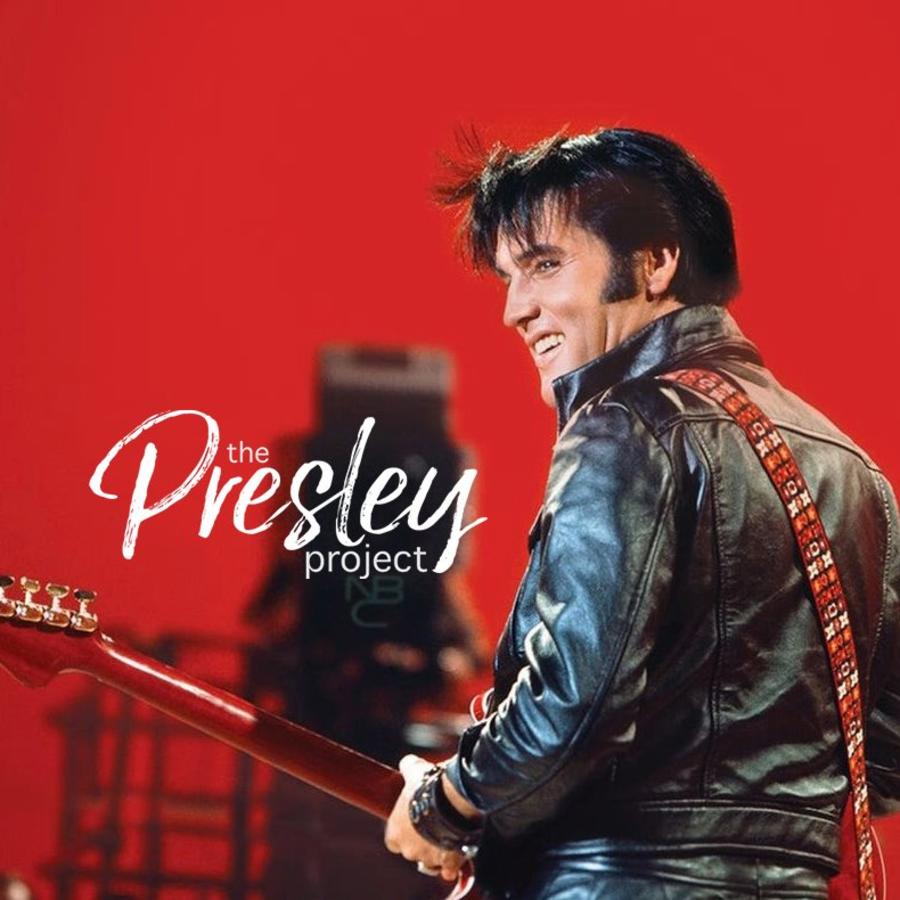 Patriotic Medley of Songs
Our friends from Bastrop Christian Church and First Baptist Church who make up a portion of "A Joyous Christmas" choir will be center stage performing a medley of patriotic music and end with the National Anthem just before the fireworks. This is a choir and performance you do not want to miss!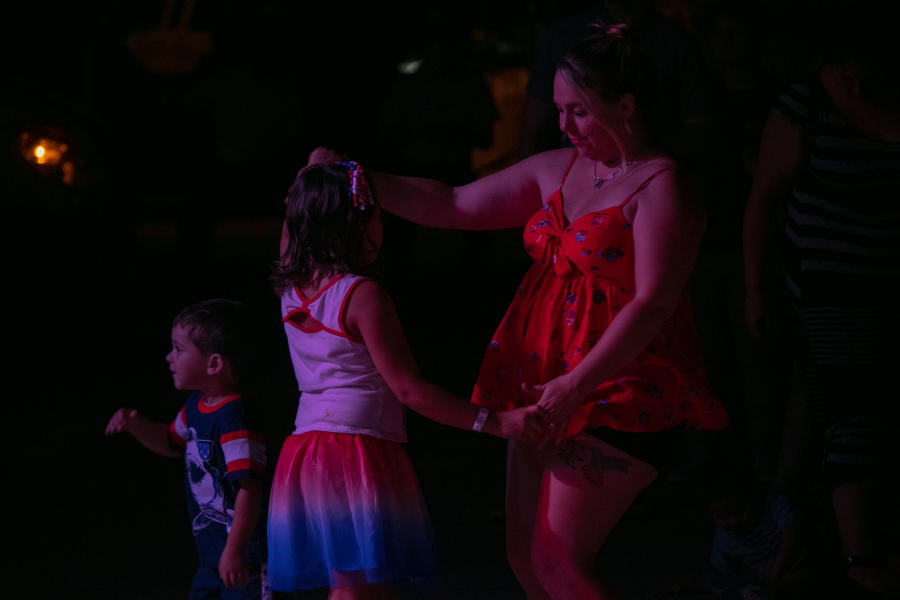 9:15PM | Patriotic Festival Firework Display
Make sure to grab a spot on the lawn for fireworks! BOOM, POW! So beautiful. God Bless America!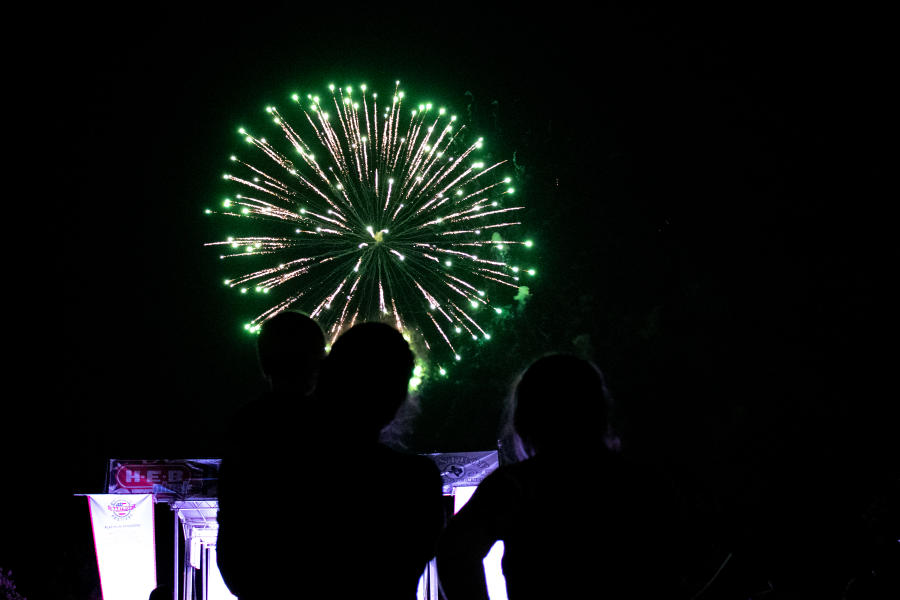 Click here to learn more about the Bastrop Chamber of Commerce and the Bastrop Patriotic Festival including vendor and volunteer opportunities.  
Contact Information:
Bastrop Chamber of Commerce 
512.303.0558
Event Location: 
Fisherman's ParK
1200 Willow Street
Bastrop, TX 78602
Email: info@bastropchamber.com