About as close as Austin, Bastrop is only 28 minutes from the Formula 1 Aramco United States Grand Prix at the Circuit of the Americas. It's got a more relaxed vibe too with its own special brand of Texas hospitality and old-town charm. From a 5-star resort to a Victorian B&B or even a luxury yurt, there are a wide variety of places to stay. There are incredible eats too and tons of ways to play including zip lining, kayaking/paddle boarding, hiking, fishing and so much more. Here's what you can expect in Bastrop.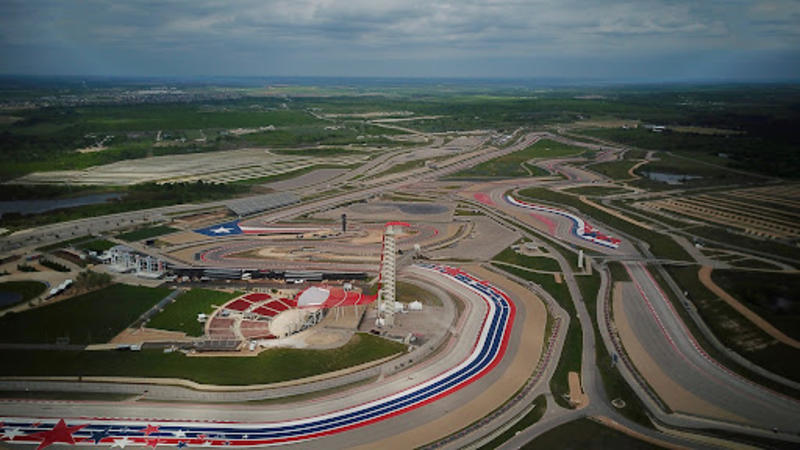 Where to Stay
For the full 4-star resort experience, head over to Hyatt Regency Lost Pines Resort & Spa where you can float in their lazy river, enjoy nightly smores, relax in the spa and tons more. A good mix of luxury and charm, you could also stay at a Victorian B&B like the Pecan Street Inn.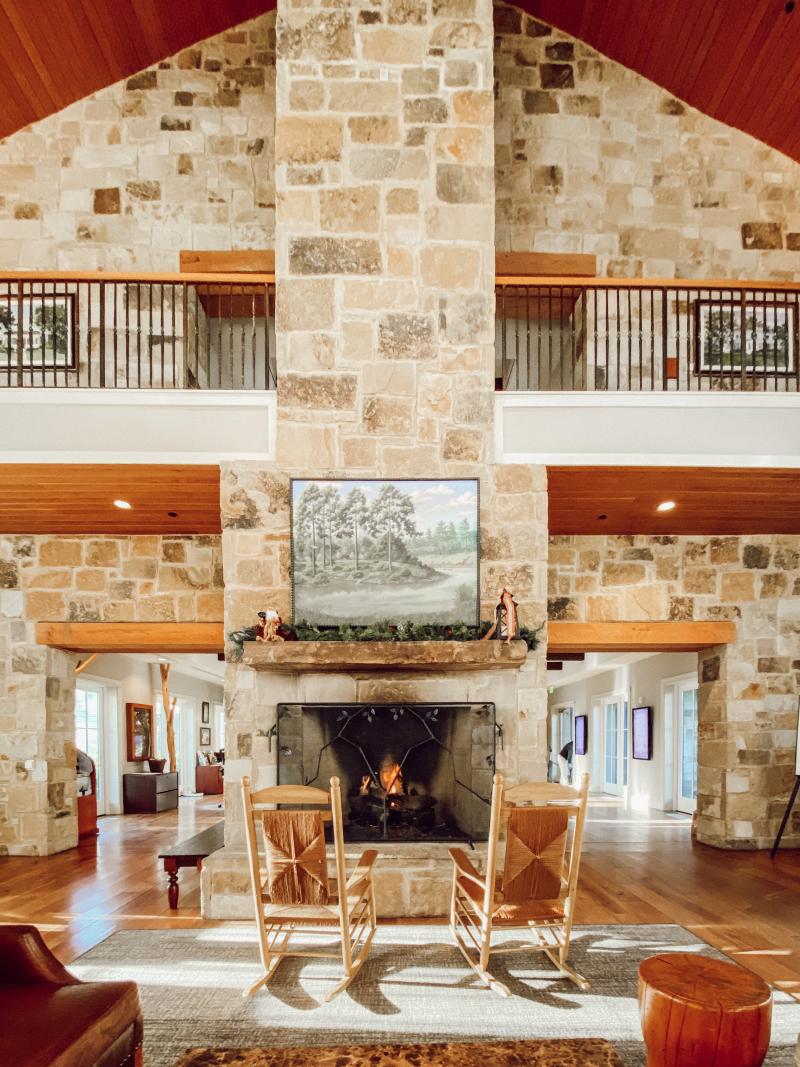 The Cottages at ColoVista will put you near the front nine of a beautiful golf course in lovely 3-bedroom cabins. Or you could see what all that luxury yurt hype is about and stay at The Reserve at Greenleaf in one of their four state-of-the-art yurts on the beautiful Greenleaf Estate.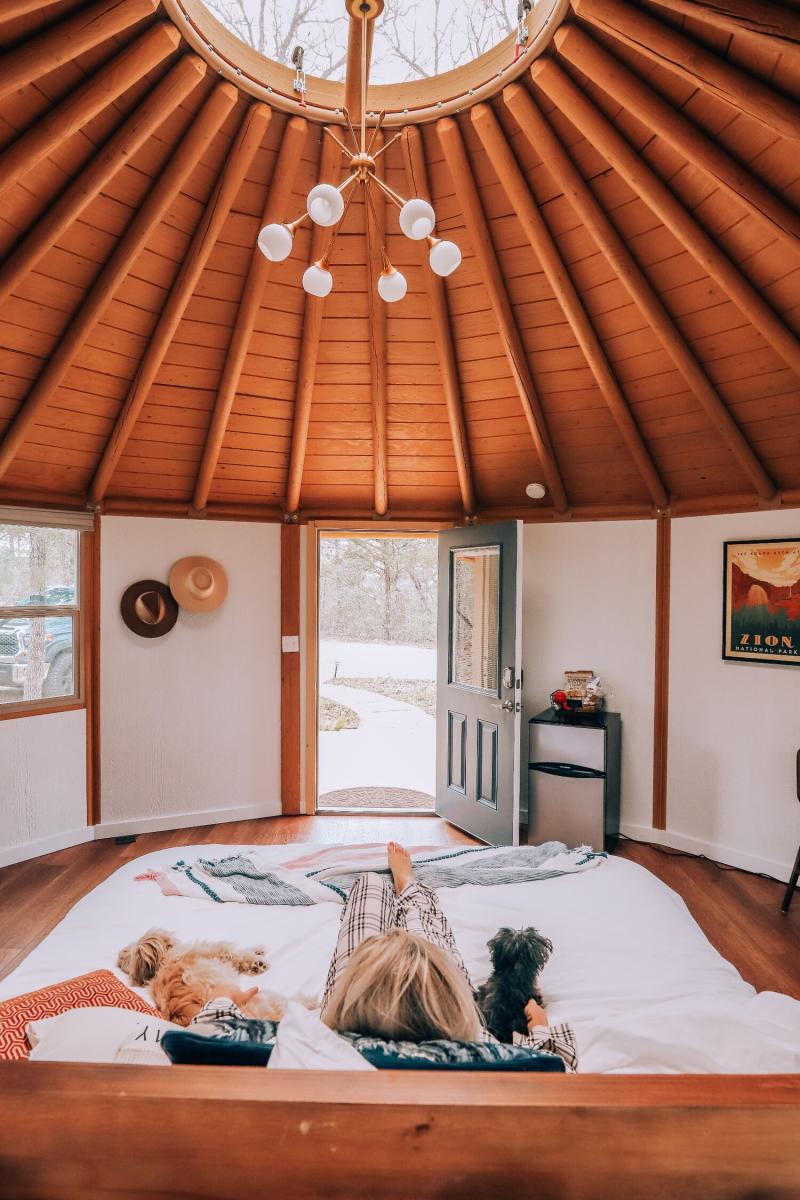 If a natural setting is more your speed, then you'll love all the beautiful state park options in Bastrop. You can stay right in the famous Lost Pines in 1-2 bedroom cabins at 9E Ranch or inside Bastrop State Park itself in a walk-in tent or at an RV hook-up site. You could even camp right where they filmed part of Texas Chainsaw Massacre at The Gas Station, the original gas station/barbecue joint, in one of four rustic cabins or a campsite.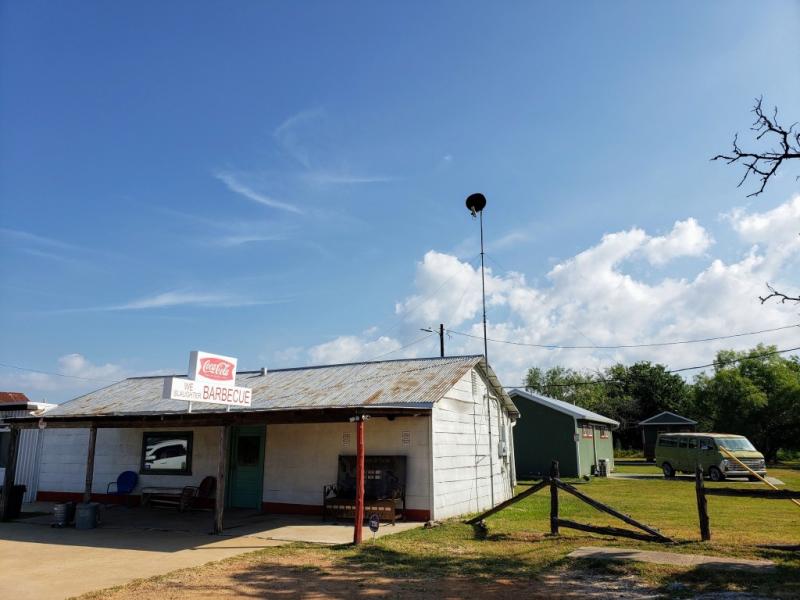 Where to Eat
Start your morning off right at Coffee Dog Roastery with their daily specialty coffees from around the world and an in-house bakery that makes everything from scratch. You could also chow down on a good ol' American breakfast at Maxine's Café & Bakery with favorites like pancakes, waffles, omelettes and fantastic breakfast platters.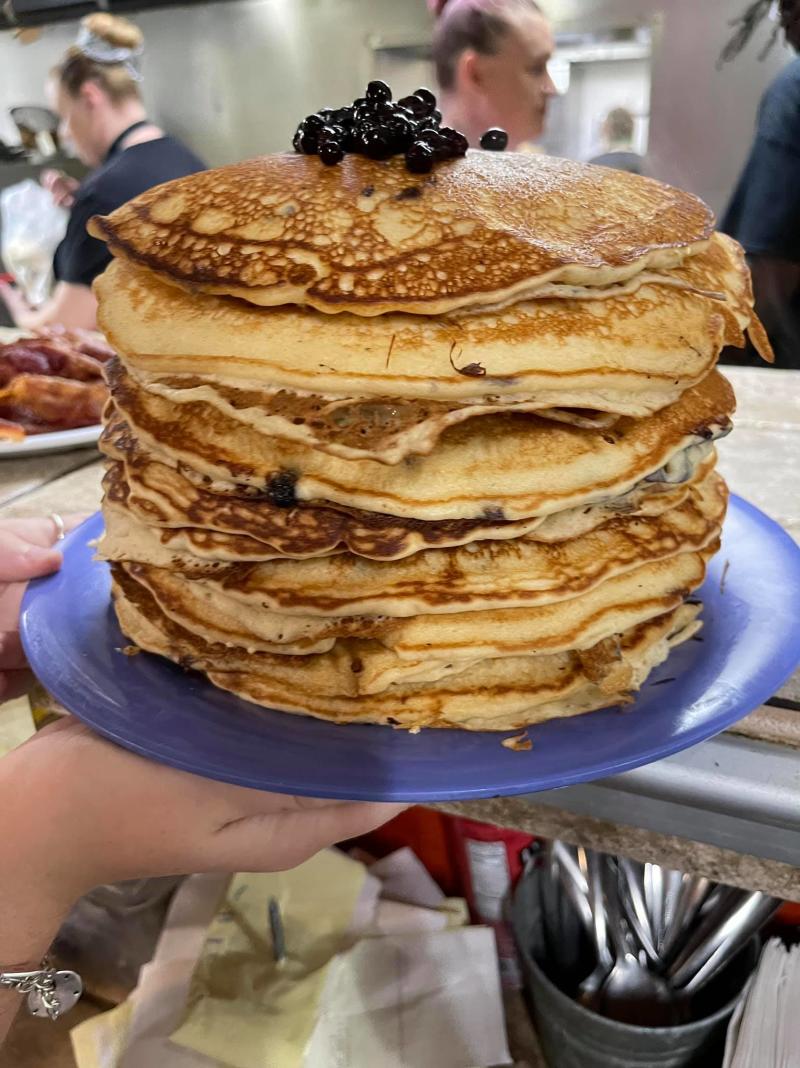 Bastrop also has some of the best BBQ in Texas. We recommend Southside Market & BBQ, "the oldest and newest barbecue joint in Texas," for BBQ done right or Billy's Pit BBQ for their old school, real slow barbecue.
For great Mexican, you have to try Anita's Café for their homemade tortillas or Ma 'Coco for their amazing, super authentic Baja Californian Mexican food.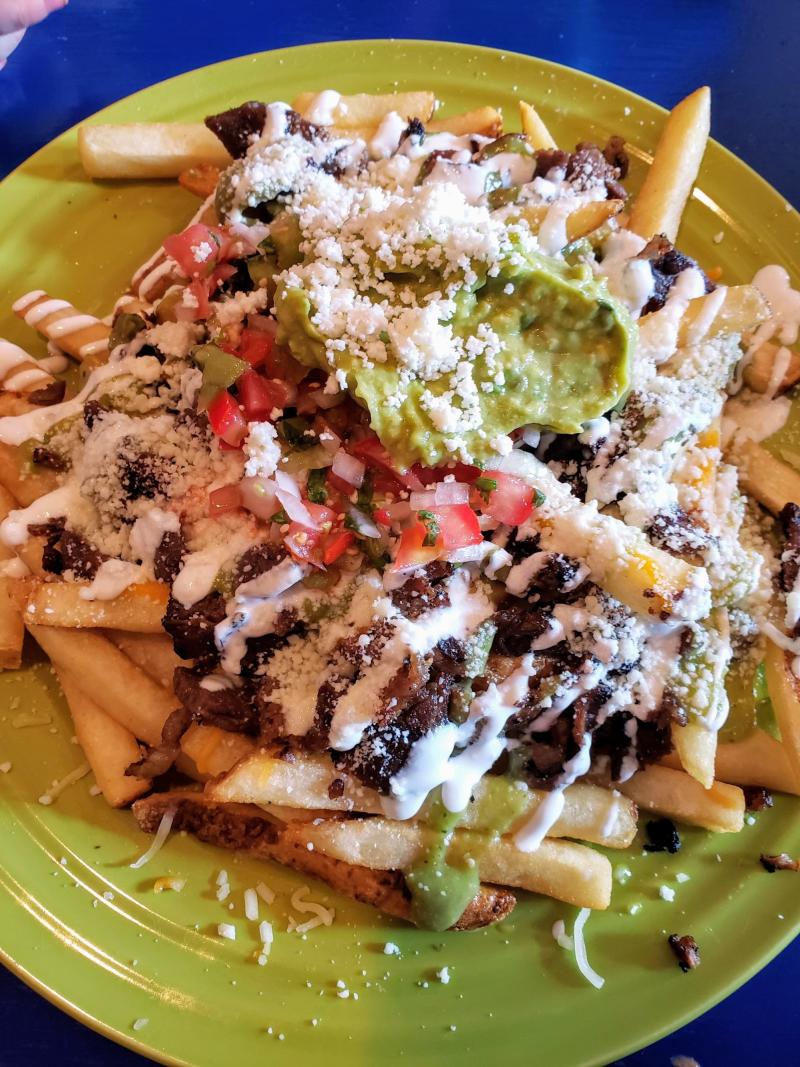 If you're a farm-to-table fan, then you should head over to Store House Market + Eatery. They serve what they harvest from their five-acre farm just a mile north. We particularly love their butternut queso and chicken-fried quail knots. For a truly original twist on sandwiches, hit up Base Camp Deli. You're welcome to choose your own, but you really should trust their creations. They're excellent.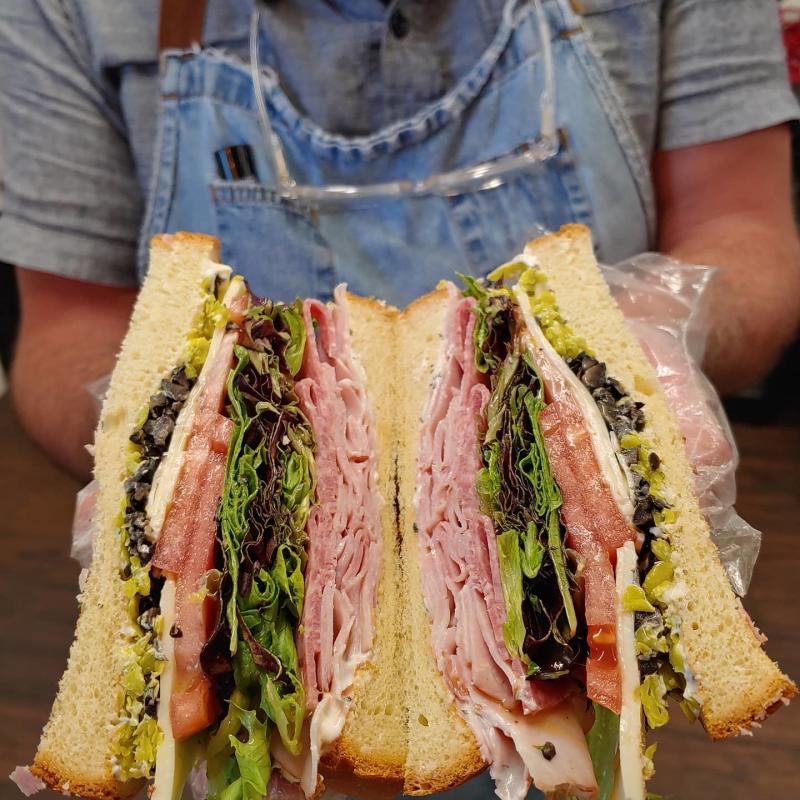 If a cold craft brew is calling your name after a day at the races, then head to Bastrop Beer Company where they have more than 100 brews to choose from or Iron Bridge Icehouse for its fantastic view of the Colorado River and excellent craft-brewed beer. If you love trying new things, then you need to go to Copper Shot Distillery to see what new spirits and moonshine they've created.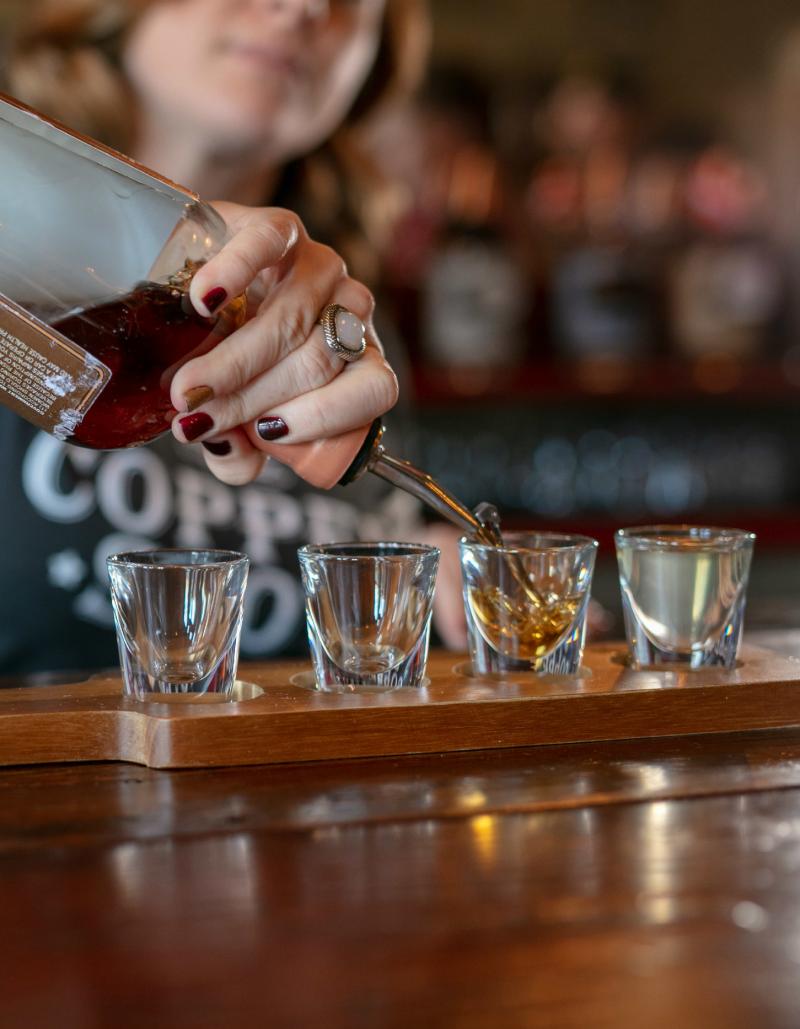 Where to Play
You'll find some of the most beautiful hiking and birdwatching trails in McKinney Roughs Nature Park and Bastrop State Park. If you're feeling more adventurous, then try Zip Lost Pines, the longest zipline in Texas that whips through McKinney Roughs on 6-person wide lines at speeds up to 40 MPH. You could also do a moonlit paddling tour along the Colorado River with the Bastrop River Company in a canoe or kayak or on a paddle board.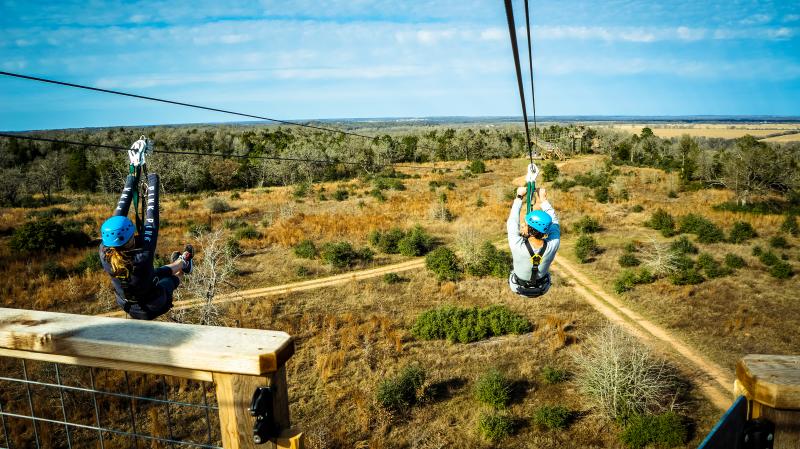 If the AC is your preferred place to be, then hang out at Film Alley. This local movie theater has first-run movies, 16 bowling lanes, indoor mini-golf and arcade, great food and a full-service bar. It's also fun to check out what sweets they have at the Bastrop Sugar Shack. It's a vintage candy shop with candies you enjoyed as a kid, plus they serve amazing floats and shakes.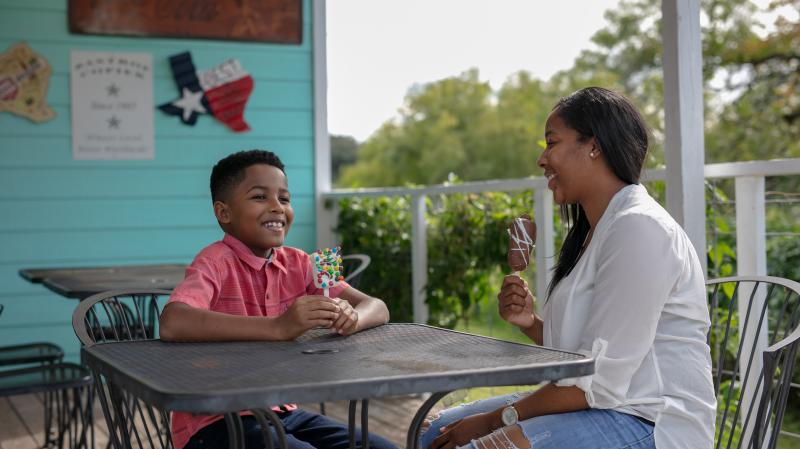 Another fun place to head is the Dinosaur Park. It's a unique outdoor museum with realistic life-size dinosaur exhibits. You walk through a tree-lined nature trail with dinosaurs along the trail and other fun activities like a fossil dig. It's a fun way to imagine them in the wild as they were millions of years ago. There's also great shopping in Downtown Bastrop from antiques to art and clothes, and even a vinyl record store, Astro Record Store, that specializes in rare and unusual LPs, CDs, collectibles and music memorabilia.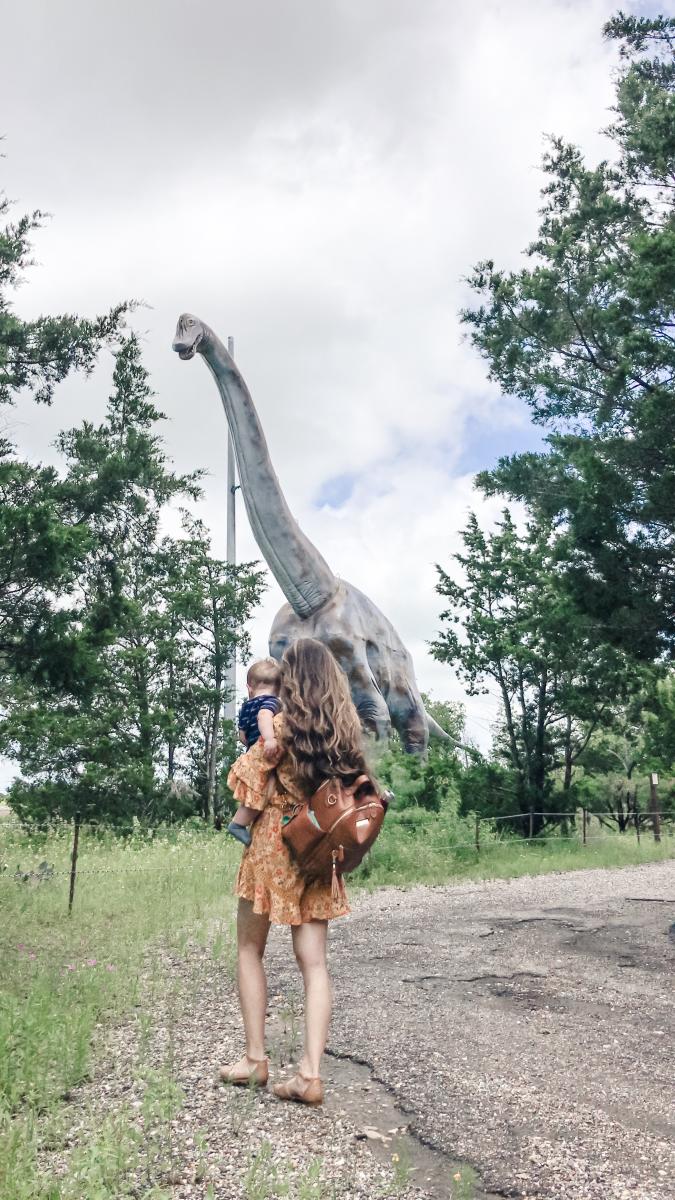 Stay for the Race in Bastrop
Let Bastrop, TX be your retreat from a long day at the races and maybe even extend your stay for a few days of fun exploring the area. It really is close and we're always glad to have you. Plan your visit to Bastrop today.