Stick a bow on an amazing experience this holiday from Bastrop, TX. From thrilling adventures to unique art experiences and beyond, these experiences can deliver that wow factor that trumps a gift card any day, even if it's last minute.
Golf Gifts
If tee time is their me time, then you can't go wrong with a golf experience at one of Bastrop's excellent golf courses. Lost Pines Golf Club is an award-winning course at a AAA 4 Diamond resort, the Hyatt Regency Lost Pines Resort and Spa. Its 18 holes are set amidst rolling hills, wooded ridgeline, and river valley terrain. They're also equipped with a full-scale practice facility with a 13-acre driving range, target greens, a short game area, two chipping greens and bunkers, and a practice putting green.
ColoVista Golf Club is set in the beautiful Texas Hill Country with views overlooking the Colorado River. You can also stay at the Cottages at ColoVista in one of their private 3-bedroom cottages or at the Mansion at ColoVista for larger groups, including weddings and other big events.
Zip Lining Flights
Fly side-by-side up to six people deep on one of the longest zip lines in Texas at Zip Lost Pines. You'll take a safe flight, traveling at up to 40 mph with views of the Lost Pines Forest, steep canyons, and the Colorado River Valley. There's no age limit, just a weight limit. Participants must weigh between 50 and 250 lbs and children under 16 need to have an adult present.
Zoo Encounters
Just 20 minutes east of downtown Austin, the Capital of Texas Zoo excels at one-of-a-kind, up-close-and-personal experiences. They are home to over 500 rare wild animals in a small and intimate setting. They do one-on-one encounters for small groups starting at $175 for 4 animals and 30 minutes, $225 for 6 animals and 45 minutes and $275 for 8 animals and 1 hour. They generally do a zoo animal party or a reptile party, but can customize an experience for your group.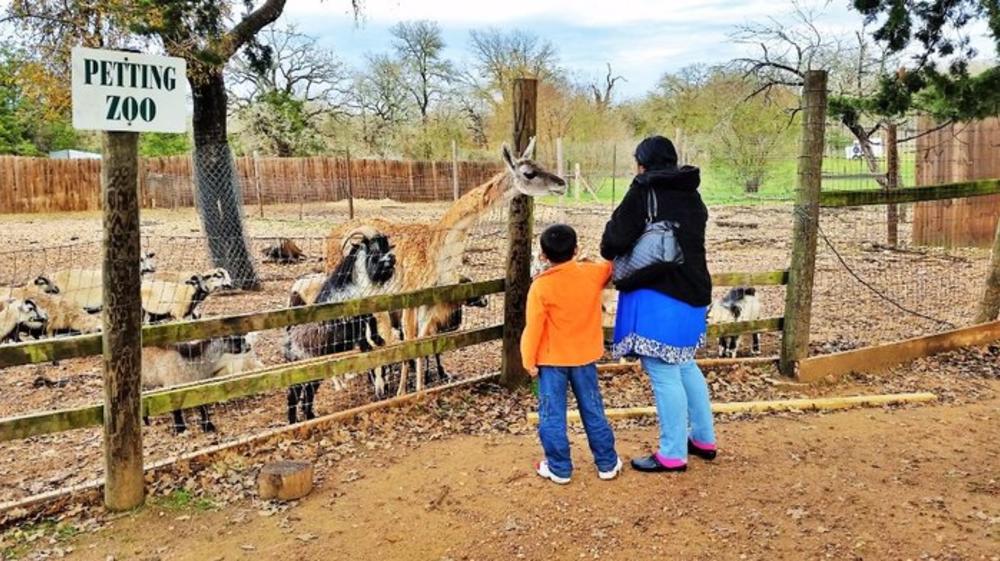 Glass Blowing Class
A mix of art and brawn, this class makes for a good time and a great gift. At the Lost Pines Art Center they offer private sessions for groups of 5 or more in the Glassblowing Silo, one of their four silos that were grain silos original to property in the 19th/20th century. In a 20-minute session, you'll get hands-on experience blowing and shaping glass into items such as flowers and sun catchers.
Dinosaur Experience
Dino fans young and old will love the unique Dinosaur Park just outside of Bastrop. Way beyond fossils, this park is a brief walk along a tree-lined trail where you'll see dinosaurs as they might have appeared in the wild. These statues range from a 2-foot-long Compsognathus to an 85-foot-long Brachiosaurus. There's a fossil dig, playground, picnic area, and gift shop too.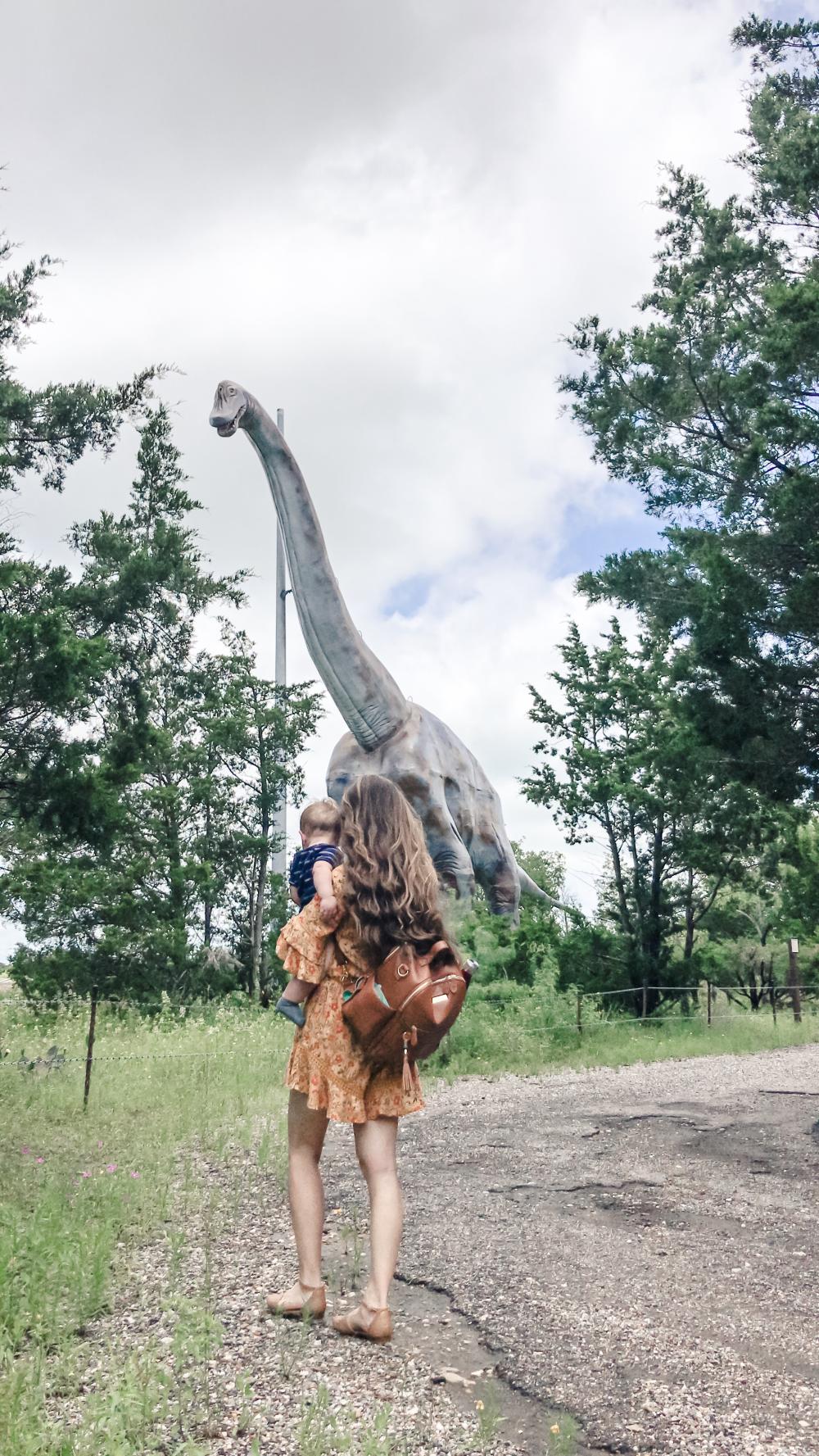 Live Theater and Concert Tickets
There's nothing quite like a live performance be it a theater or music experience. The Bastrop Opera House adds another level of culture. It's a charming, historic building in Downtown Bastrop that hosts dinner theater, musicals, plays, tributes, and more. It's perfect for families as well.
Luxury Resort Staycation
Gift them a visit to the lap of luxury Texas-style with a staycation at the Hyatt Regency Lost Pines Resort & Spa. A golf course, spa, outstanding restaurants, fantastic activities for all ages like horseback riding, and a pool with a lazy river are all part of the experience, with some activities having an extra cost.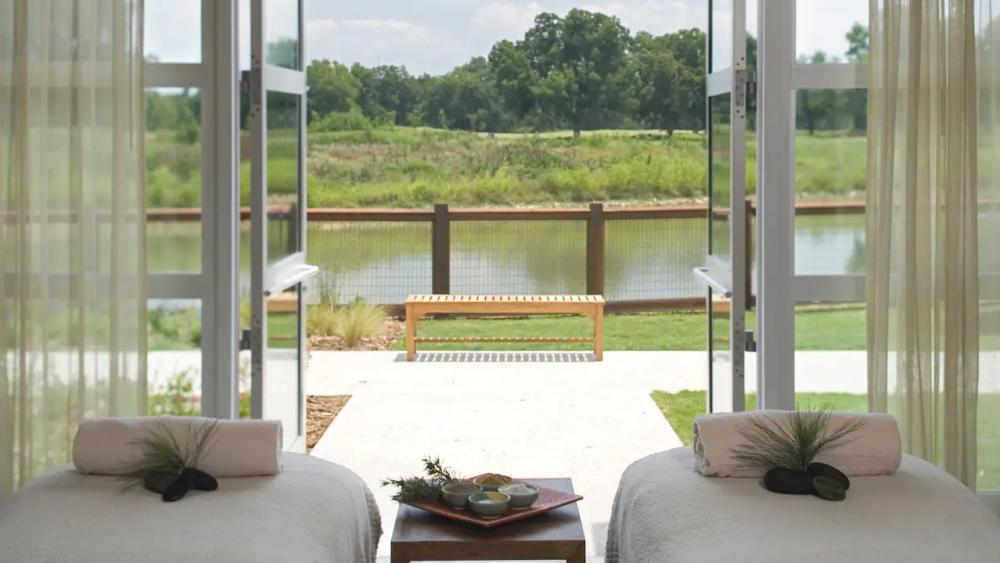 Experience Bastrop, TX
It may not be all about the gift, but the right one certainly helps. These experiences are all fairly close together, so why not combine a few and plan a visit to Bastrop today. Now that feels like a merry Christmas to us. If you'd like to hear about more Bastrop happenings, be sure to get on our email list, too.