There's no doubt. Your vacation days will be well spent in Bastrop. Our charming town is perhaps the friendliest little town in Texas with beautiful state parks, the peaceful Colorado River, incredible comfort food, and a wide variety of places to stay including 4-star hotels, luxury yurts, decked-out airstreams, and cozy cabins. With National #PlanForVacationDay on January 25th, the time is now to start making those plans. Read on for our recommendations for a well-deserved Bastrop getaway.
Unique Places to Stay
There are several bucket-list-worthy places to stay in Bastrop. Delight your inner nomad with a stay at The Reserve at Greenleaf in a serene, luxury yurt. Settle by the fire, relax in the hot tub or head out for hiking, kayaking, fishing, swimming, and much more in the lush backyard of the Greenleaf Estate.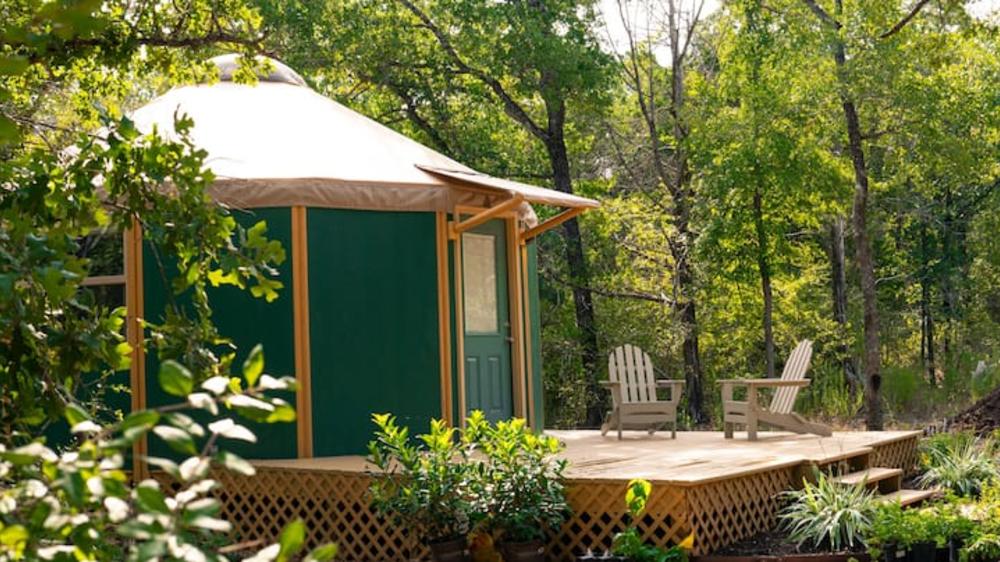 Glamping strikes that perfect balance between luxury and nature and the GLATs on Lake Bastrop is your chance to try it out. Surrounded in natural beauty, this decked-out cabin offers amenities like sleeping for 6, stylish décor, a kitchenette, and a private restroom. On its large granite patio, you'll find a cozy fire pit with chairs, a private hot tub, gas grill, and dining table. There are also two smaller cabins to consider.
Taking Southern comfort to the next level, the Hyatt Regency Lost Pines Resort & Spa is an entire vacation all by itself. Nestled along the banks of the Colorado River, this 4-star resort offers 491 rooms on 405 acres along with a full spa, golf course, trails, horseback riding, and amazing restaurants, just to name a few. They're especially good at offering entertainment for all ages, which makes it fantastic for families too.
Outdoor Adventures
Bastrop is big on birds and has officially been named Bird City Texas by the Texas Parks and Wildlife Department and Audubon Texas. It's home to 277 different species of birds and located along the main migration route millions of birds take biannually on their way to South America and back. The birding here is honestly so, so good.
You could also wander among the famous Lost Pines in Bastrop State Park to enjoy hiking, biking, horseback riding, swimming, fishing, and more. You can fish in the ½ acre Lake Mina and in Bastrop's trademark-friendly style, the park even lends out fishing equipment and you don't need a license. You can stay right inside the park too in a cabin, tent, or RV.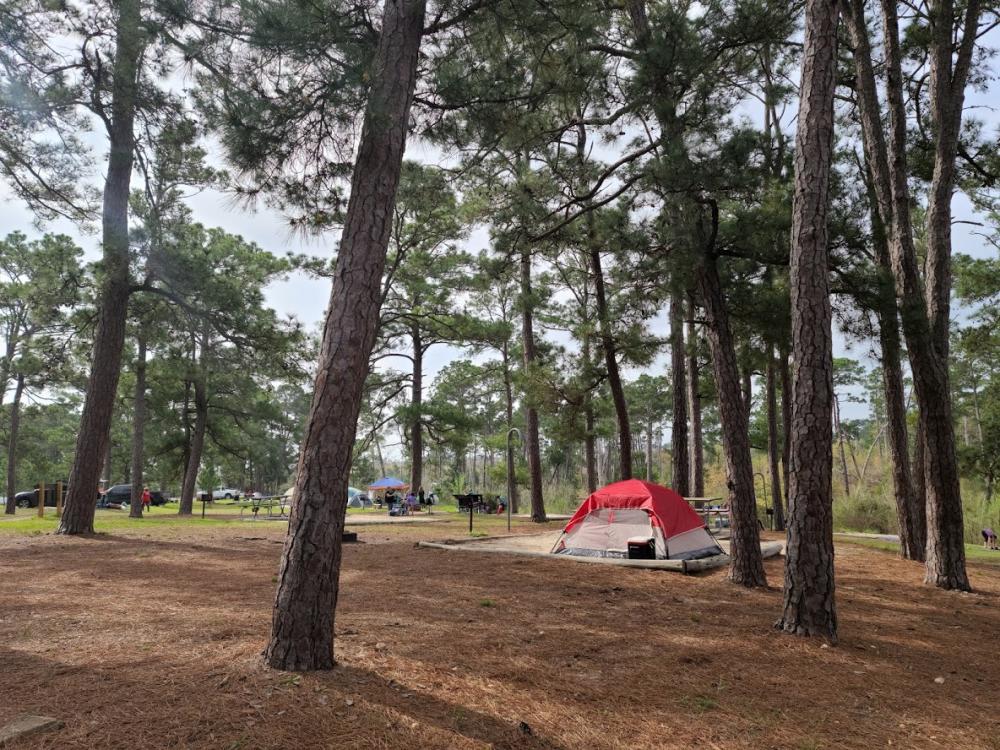 If you're looking for even more adventure, then consider zooming along the longest zipline in Texas at Zip Lost Pines in Mckinney Roughs Nature Park. You'll find the staff especially knowledgeable and friendly and the course to be inventive with stunning views. There is no age limit, so children are welcome. All riders must weigh between 50 and 250 lbs.
Take your dino-lovers to The Dinosaur Park, a unique outdoor museum. Way beyond fossils and skeletons, this museum has realistic life-size dinosaur exhibits ranging in size from the 2-foot long Compsognathus to the 85-foot long Brachiosaurus. Wander along a tree-lined nature trail, dig for fossils, check out the playground, picnic, or their Dinosaur Store.
Serious Comfort Food
Have a seat, the restaurants here know how to treat you right. Located on Main St. in a historic two-story building, Store House Market + Eatery is a perfect example of that. They serve colorful dishes created by Owner & Executive Chef, Sonya Cote with produce grown locally at Eden East Farm.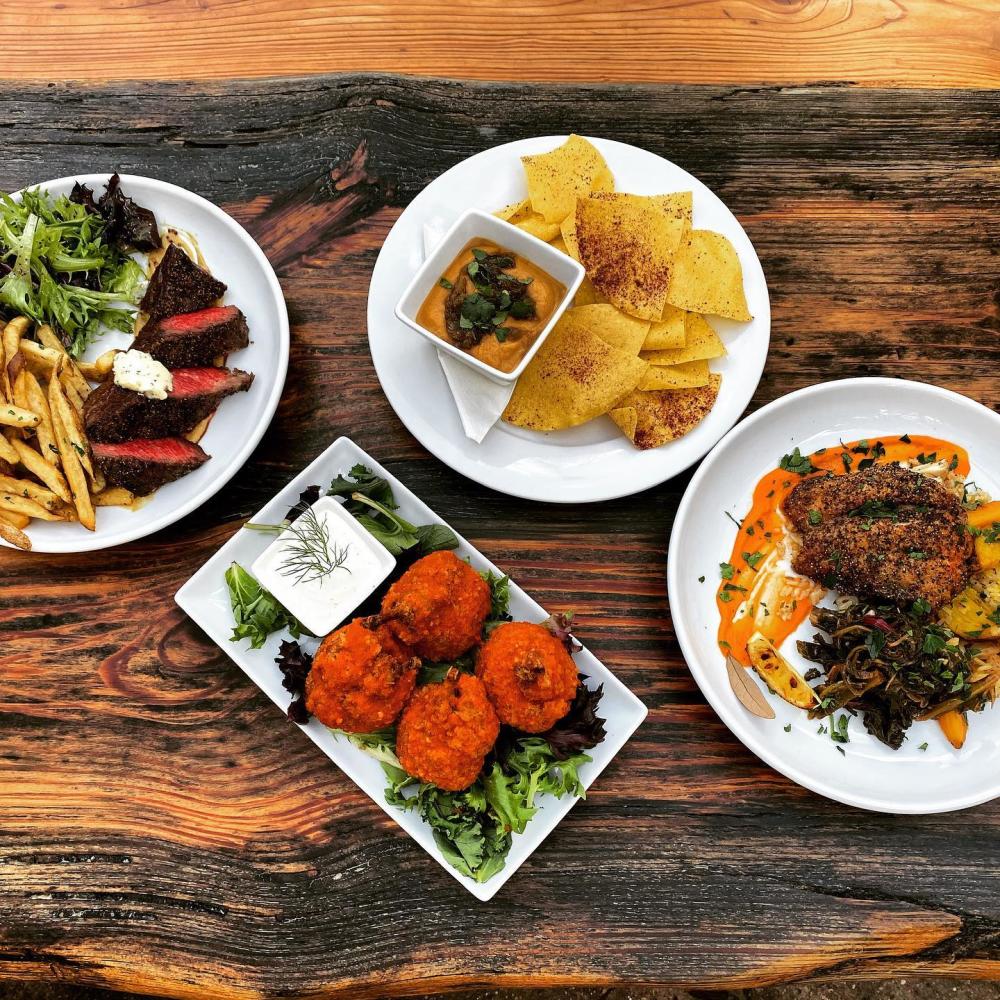 Paw Paw's Catfish House is as authentic as it sounds. Right in the heart of historic Downtown Bastrop, catfish is their specialty and they do it better than anyone else. If your heart leaps for Mexican food like ours does, then we highly recommend you stop by Anita's Café. Their breakfast is famous with migas and pancakes topping the menu, but it's their homemade tortillas and authentic cuisine that keeps us coming back.
Live Music & Cold Drinks
Great beer and live music are some of the things we do best in Bastrop. If you'd like to throw some moonshine into the mix, then head over to Copper Shot Distillery. Owned and operated by husband and wife team, Stephen and Cheri Todee, they're known for producing great, unique spirits and they're always experimenting. They're right in Downtown Bastrop, too, and often get great bands. Check their calendar to see who's playing next.
Another friendly place for live music is Neighbor's Kitchen and Yard located on the banks of the Colorado River. With lots of room and beautiful views of the river, this is a place you can really kick back, relax and enjoy really great food and good music. You can also play washers in the Yard with the kids or catch your team playing in the bar where they keep craft beer on tap.
Another local favorite is 602 Brewing Company, located on Main Street in a beautiful historic building that was built in 1890. Their Southern comfort food has a Cajun flair and is nothing short of homemade heaven. As the name suggests, they also have a broad selection of craft beers, wines, and signature cocktails. There's always something fun going on there including great music.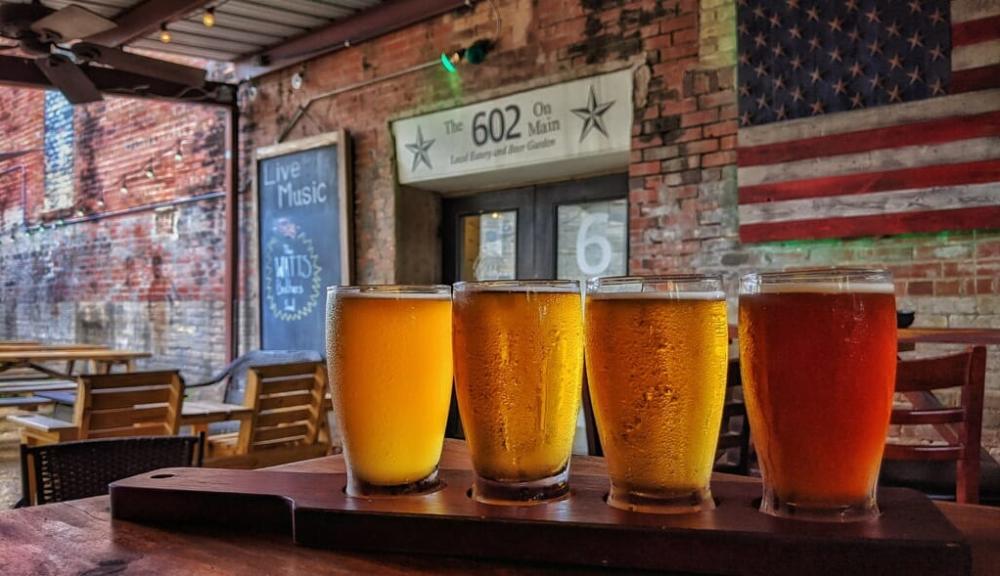 Shop-worthy Stops
Good times and great shopping go hand-in-hand in Bastrop. Over at KC Outfitters, you'll find cute, casual, and on-trend digs for men, women, and kids. They're all about comfort and it shows.
Having a great boot store is a requirement in a real Texas town and Texas Boot Company in Bastrop doesn't disappoint. They're an authentic western wear store stocked with hats, boots, buckles, jeans, shirts, and more. They specialize in unique and hard-to-find boots and they're awesome. Be careful or you might fall in love with a pair.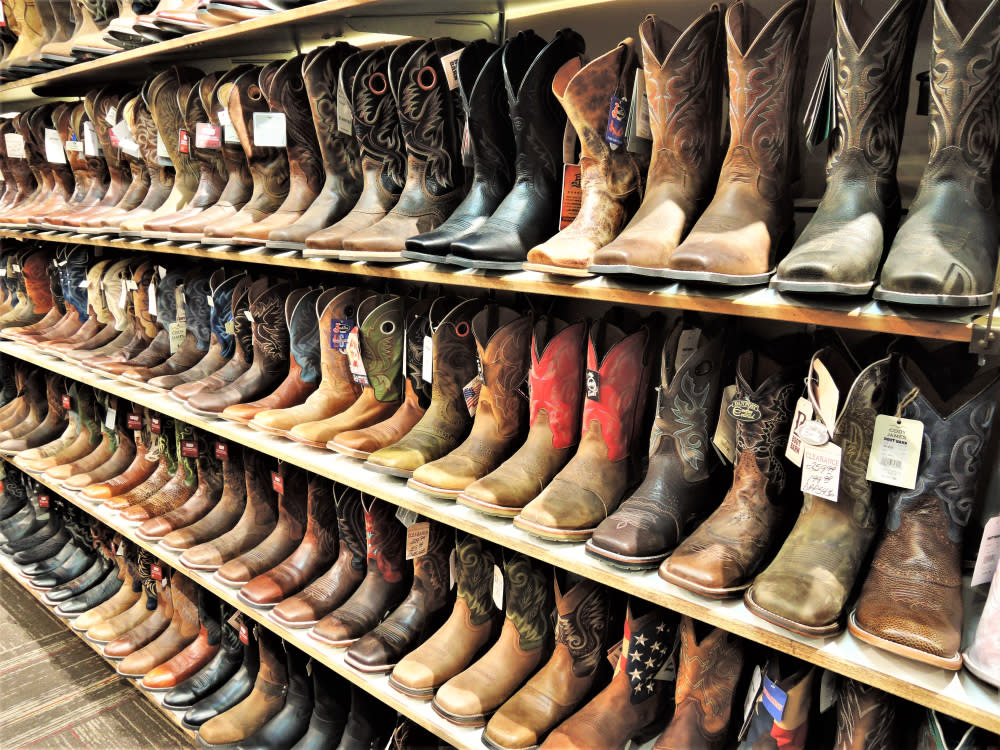 A great place to sip and shop is CC Wine & CO. They offer a large selection of Texas and non-Texas wines by the flight, the glass, or the bottle. They also sell roasted coffee beans, gourmet spices, Texas sweets, and wine-related gifts too.
Bastrop also has its very own CBD oil store. If you've ever been curious about CBD oil, then Live Again Health Store is the place to try it. The experts there can guide you to the products that would be most helpful to you and they have a wide variety to choose from.
Vacay Away the Day in Bastrop, TX
Vacations were meant to be taken and Bastrop is eager to help you make the most of them. Whether you're looking for a couple's retreat, family trip, or some much-needed me-time, you're welcome to kick back and relax in our neck of the woods. Plan your visit to Bastrop today! Also, be sure to get on our email list for the latest Bastrop happenings.