You're welcome to make it all about you this summer in Bastrop, TX. Here you can enjoy all the perks of traveling solo ­– being on your own schedule and doing exactly what you want. When you travel to Bastrop, you'll find a whole community ready to welcome you with its own special brand of Texas hospitality. Here are some of the best ways to go solo in Bastrop.
Catch Live Music
Make new friends while appreciating great music at Neighbor's Kitchen & Yard. Most Friday, Saturday and Sunday nights you can slip in and enjoy a live performance. Another local favorite hangout spot is Gracie's, where you can enjoy an expansive porch, unpretentious al fresco dining and music every Friday and Saturday night, along with lunchtime performances on the weekends. A variety of other venues throughout Bastrop offer live music, so keep an eye on our event calendar.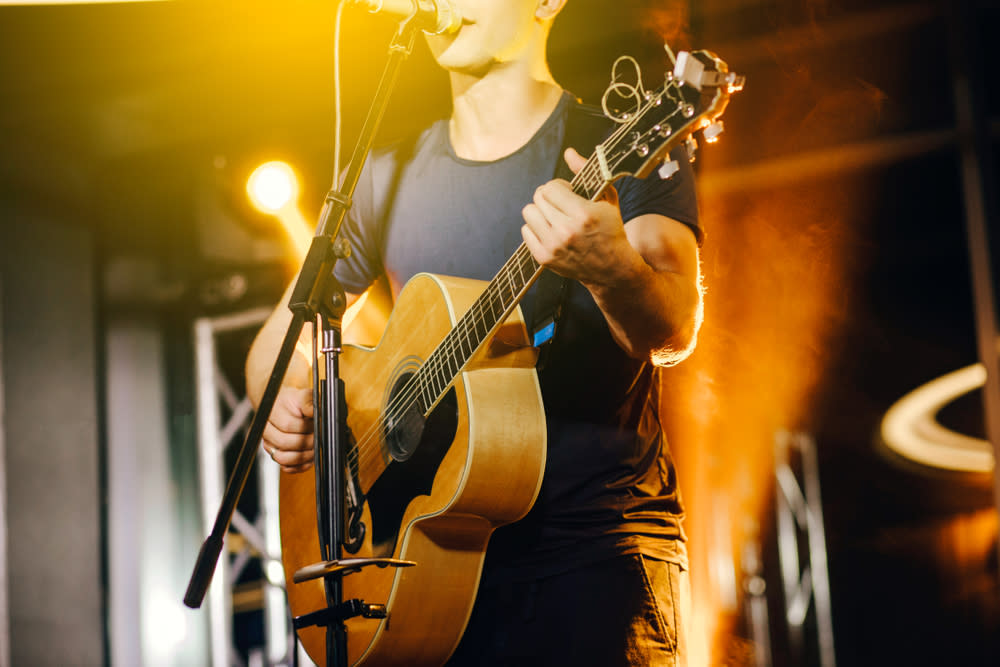 Become One with Nature
Indulge in some off-the-grid time with the outdoor activities Bastrop offers. Try forest bathing among loblolly pine trees at Bastrop State Park, appreciate the sounds of nature while bird watching, or challenge yourself to a kayak or paddleboarding adventure on the banks of the Colorado River. Outfitters like Rising Phoenix Adventure Tours and Events or Bastrop River Company are there to help guide you.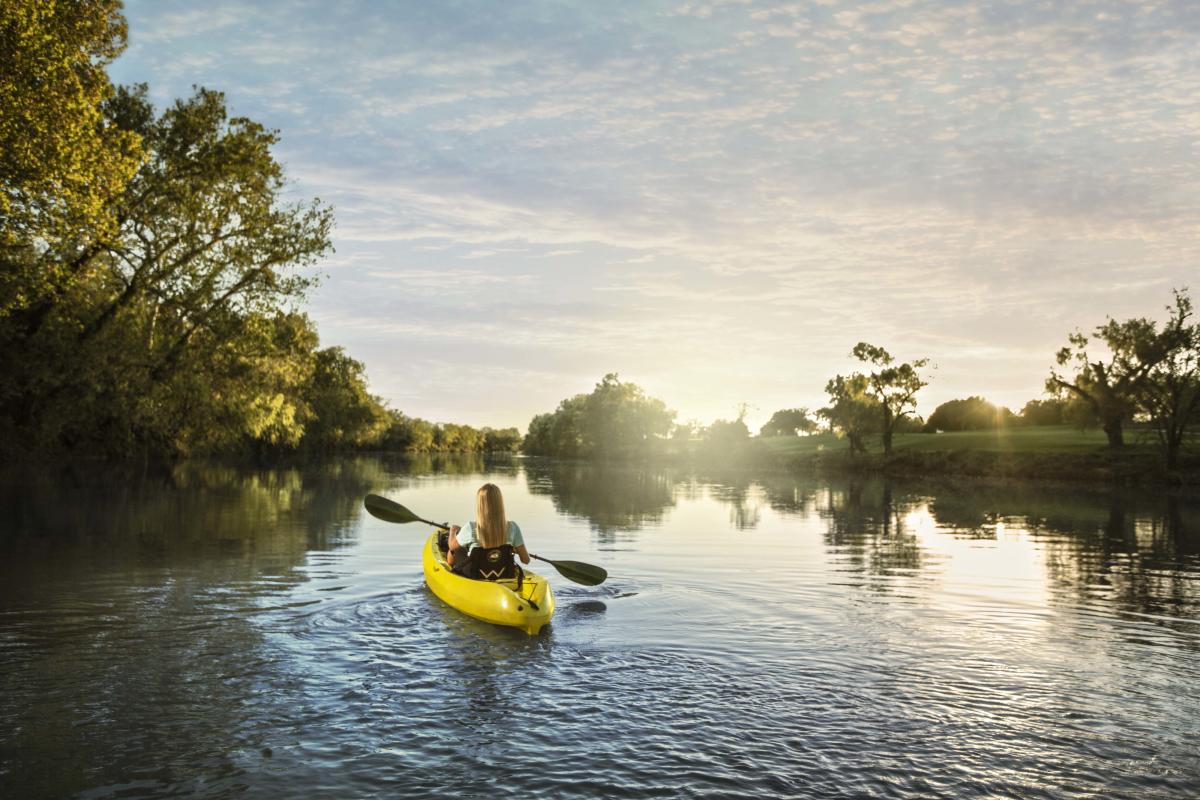 Indulge at the Spa
Take self-care to another level and slip away into total relaxation at Spa Django, located at Hyatt Regency Lost Pines Resort & Spa. Overlooking the resort pond and golf course, it combines the dynamic energy of music, a healing touch and the restorative nature and spirit of movement to restore and rejuvenate their guests.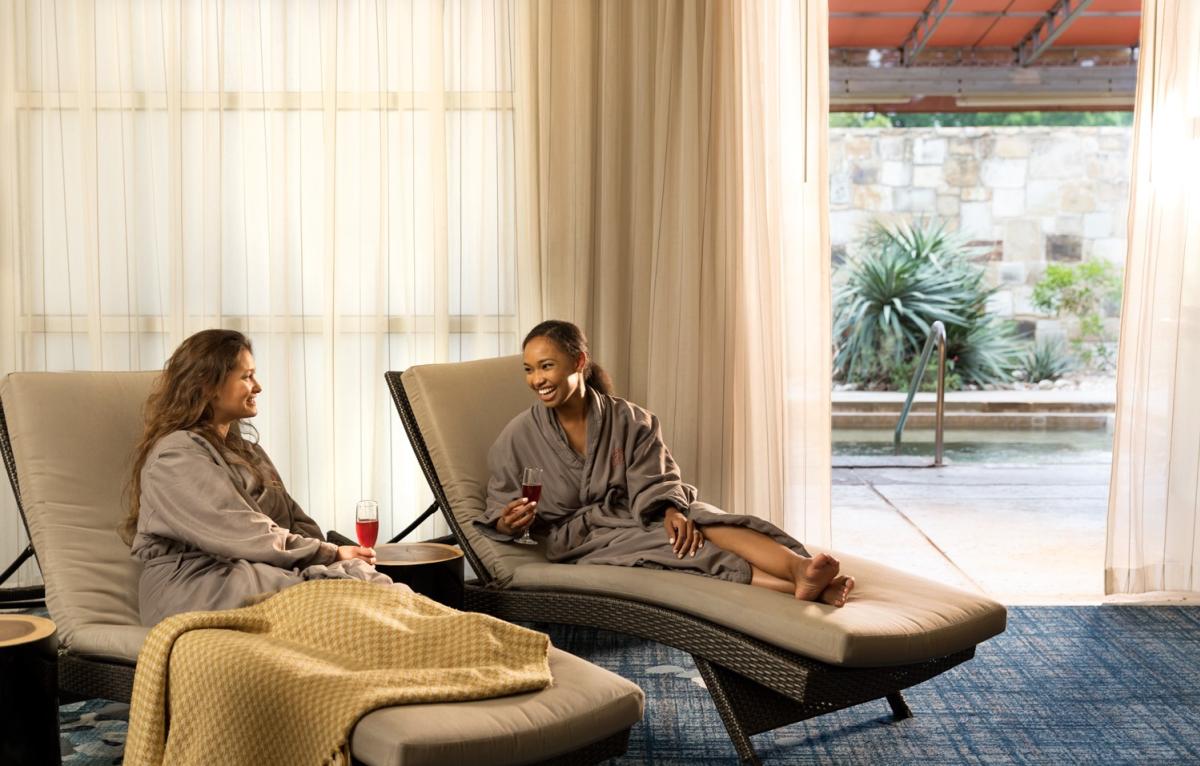 You might also consider visiting the very soothing Cherry Blossoms Spa. Their tranquil space is one you can completely relax in. Their treatments include facials, massages, waxing, lash and brow tinting, chemical peels, eye treatments and more.
Tour Film Sites
The film-friendliest town in Texas, Bastrop has welcomed filmmakers for years and has earned the official title of the "Film Hospitality Capital of Texas." Visit The Gas Station to see where The Texas Chain Saw Massacre (1974) was filmed and Lake Bastrop to check out a Friday the 13th (1980) film site. The Bastrop County Courthouse was the setting for many scenes in Bernie (2014), while the Lost Pines Forest at Bastrop State Park was the site for Boyhood (2014), Thunder and Ash (2014), Prince Avalanche (2013) and Master of the Game (2002).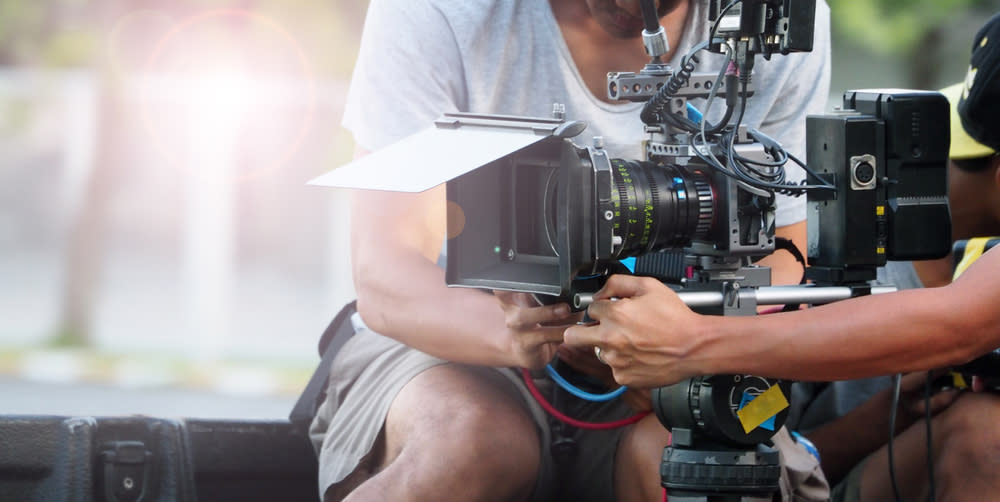 Attend the Old Bastrop Opera House
Drift away to A Midsummer Night's Dream this July at The Bastrop Opera House. They also have live streaming dates if you prefer to watch from the comfort of your hotel room. In September they'll be performing Nunset Boulevard: The Nunsense Hollywood Bowl Show. Aside from these, Bastrop Opera House offers whimsical productions year-round.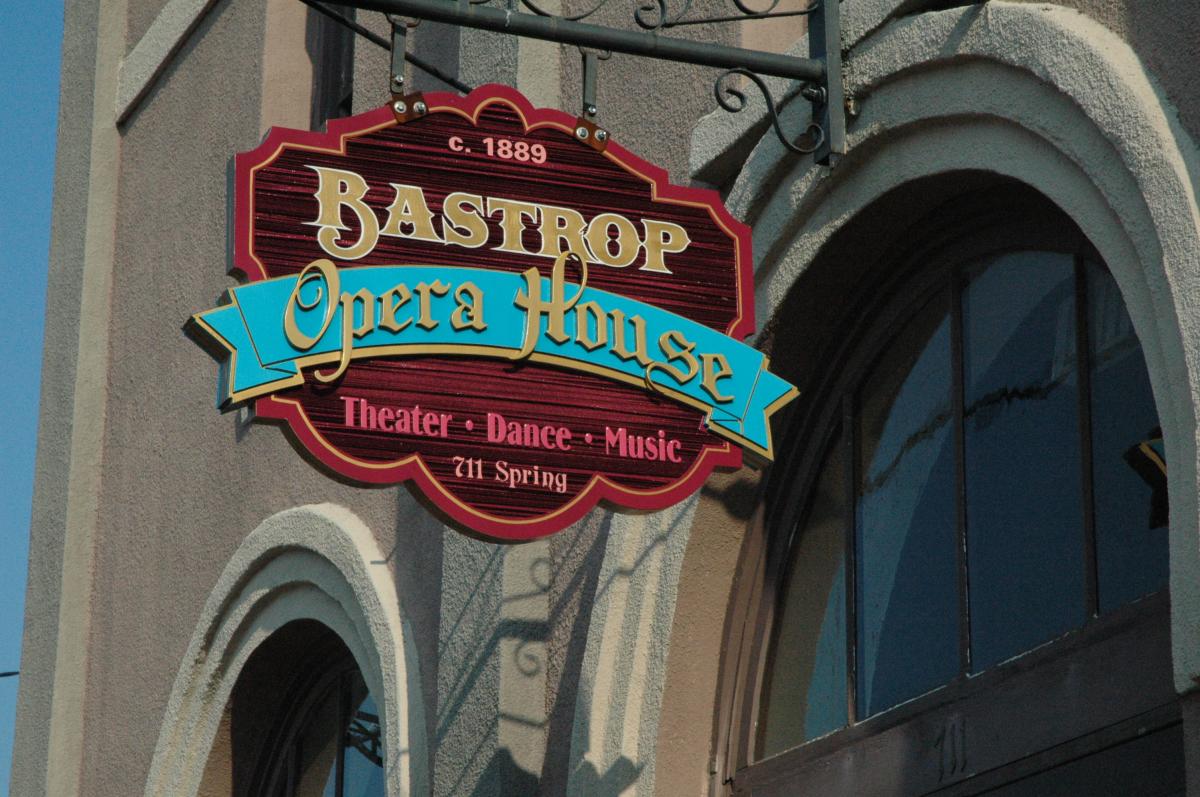 Tour the Bastrop Museum and Historic Homes
Get to know the "Most Historic Small Town in Texas" at the Bastrop County Museum and Visitors Center. Located in an old fire and police station from the 1930s, this museum offers all kinds of exhibits and displays that tell the story of Bastrop's beginnings. Here you can also pick up a self-guided map to tour more than 100 historic homes and landmarks currently on the National Register of Historic Places.
It's All About You in Bastrop
Just outside of Austin, Bastrop, TX is a convenient and much-deserved getaway. Head here for some indulgent me-time. Plan a visit to Bastrop today.