Fuel up and cruise in with your crew to Bastrop this Veteran's Day weekend for the 15th Annual Heroes and Hot Rod's Veteran's Day Car Show. This Bastrop Area Cruiser's Car Show is put on to honor American Veterans and boasts an impressive classic car display, plus a Veteran's ceremony honoring all our heroes in Downtown Bastrop. The event is free and open to the public. Here's what to expect.
Friday, November 12th
All the fun kicks off on Friday at 4pm in Downtown Bastrop. Grab a bite, take a seat and watch all the classics roll into town. Grab some pics of your favorites and chat with their owners to ask all those questions you just have to ask. There's plenty of time to see it all as the event goes until 10pm, but get some rest. You'll need it for all the fun tomorrow.
Saturday, November 13th
Gates open at 7am as all pre-registered cars begin checking in for the show and parking in historic downtown along Main and Pine Street. By cars, we mean all those stunning beauties you came to see, 400 to be exact. Check in and parking ends at 10am and then the Veteran's Tribute March on Main Street begins shortly after.
ALL military are welcome to join the march and are asked to gather in front of the post office at 10:30am at 1106 Main Street, Bastrop, TX 78602. It really is an inspiring sight, seeing all these dedicated Americans being recognized for their tremendous service. It all concludes at the Veteran's Day Tribute and Ceremony at 11am at the Bastrop County Courthouse lawn at 804 Pecan Street in Bastrop. There's also a silent auction you'll want to check out that closes at 1:00pm.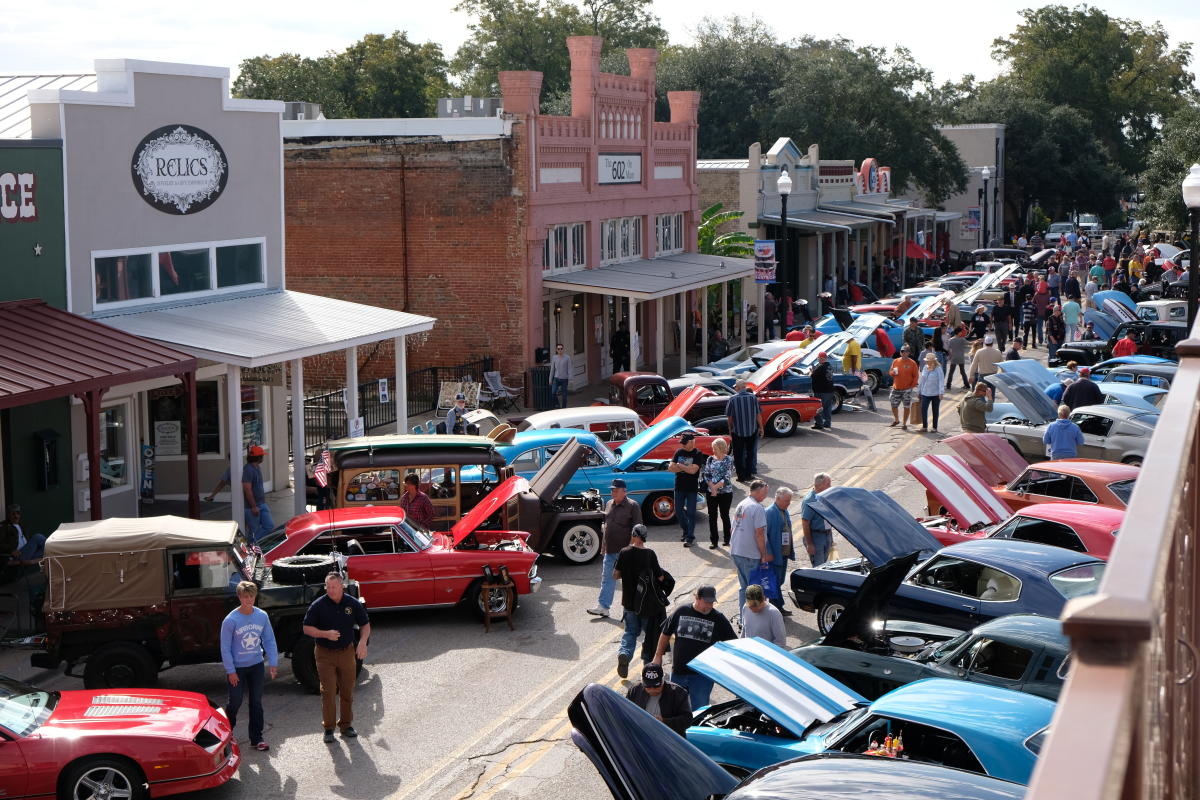 Bastrop Museum and Visitor's Center
If you'd really like to dive into some great American history, then head over to the Bastrop Museum and Visitor's Center. They have an impressive World War II exhibit and an amazing Camp Swift exhibit well worth exploring. Plus admission is half priced during the event.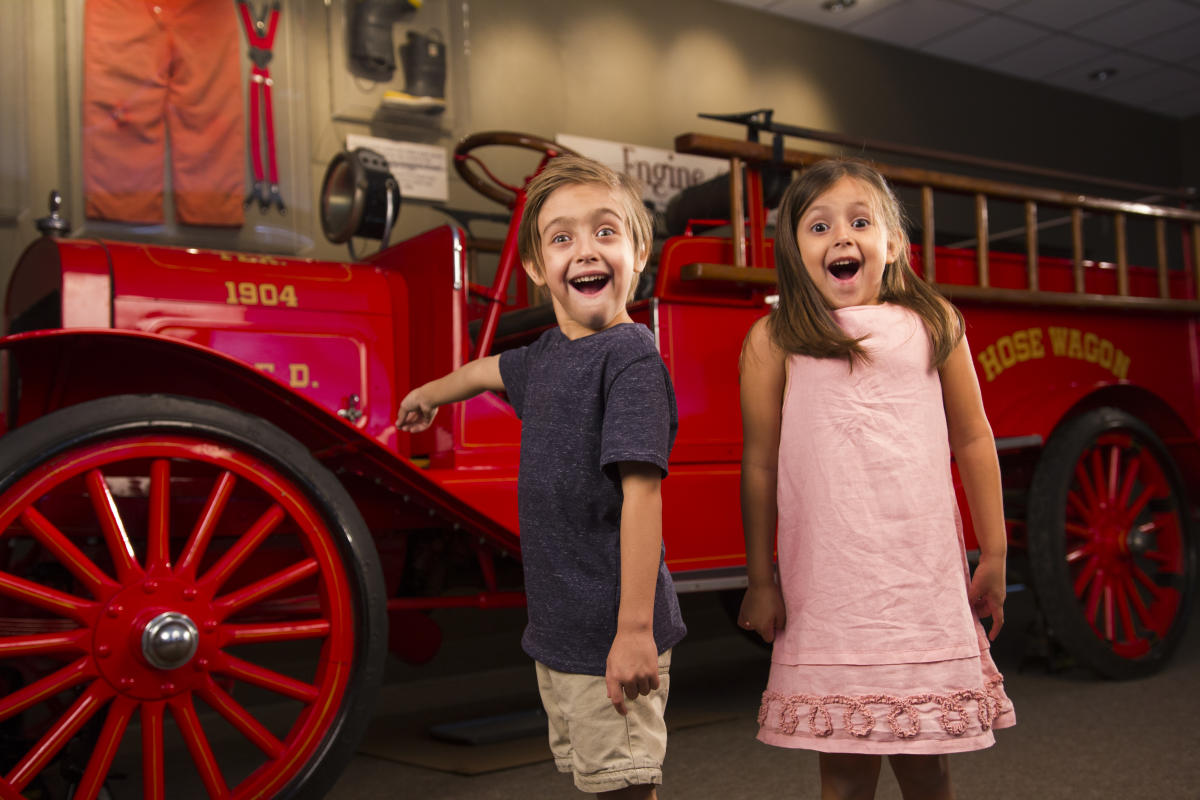 Bastrop Area Cruisers
The entire weekend is sponsored by the Bastrop Area Cruisers. Founded in 1999, it's led by 26 Bastrop area residents who love cars and the camaraderie of those who share their passion. All the proceeds from the event go to support Veteran organizations, the Bastrop High School Auto Tech Scholarships and other local charities. Learn more about their group at bastroareacruisers.com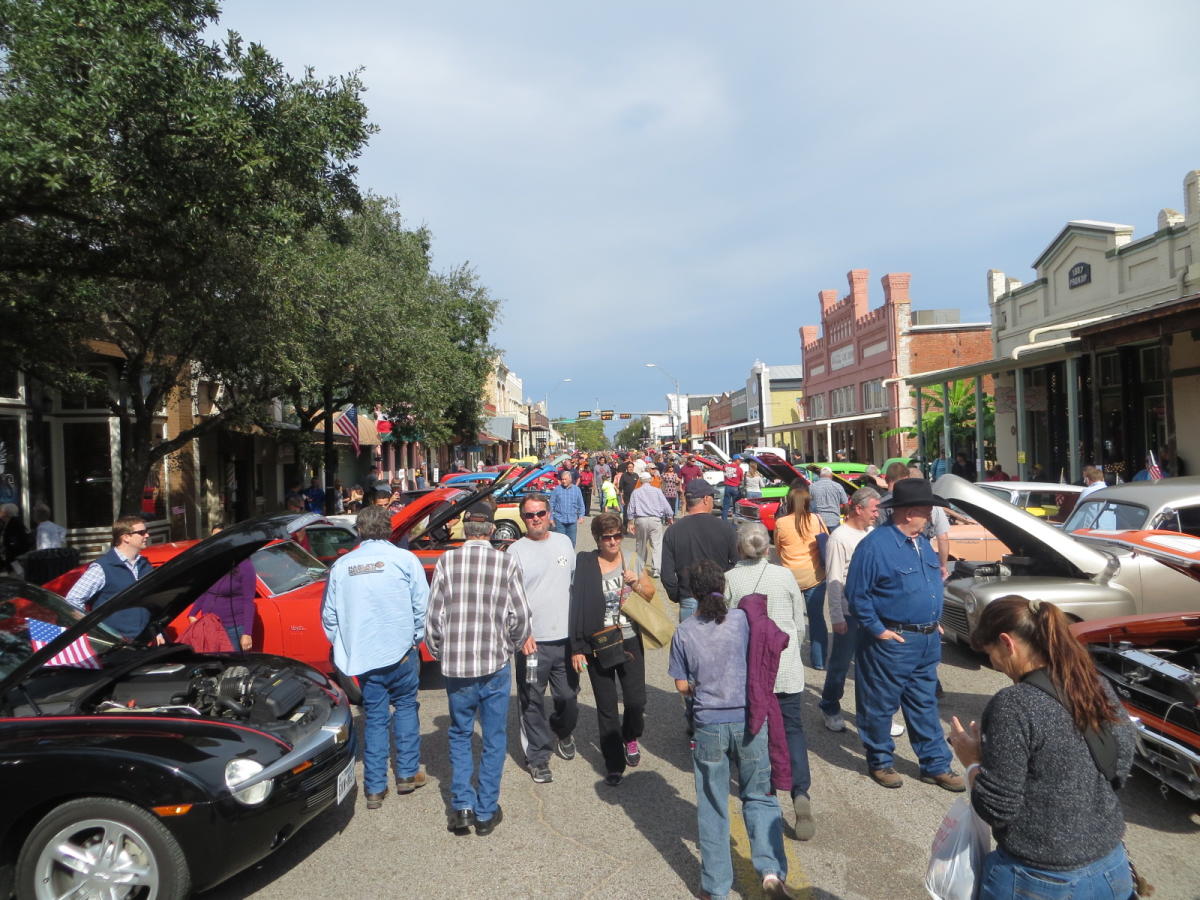 Cruise in to Bastrop, TX
The 15th Annual Heroes and Hot Rod's Veteran's Day Car Show is one weekend you really don't want to miss in Bastrop. It's just the right mix of beautiful classics and patriotic fun and did we mention that it's free? Start planning your visit to Bastrop today.