When it comes to viewing total solar eclipses, it is definitely all about location. Being even just a few miles off of the "path of totality" can make a big difference as periods of 100% totality will be less than five minutes long. You're in luck because Bastrop is right along that path for the upcoming total solar eclipse on April 8, 2024. 
Since the last solar eclipse was on August 21, 2017, it's close enough to remember. You probably don't need us to tell you how spectacular and rare they are. You just need to know where to stay to see it.  With a wealth of state parks and natural landscapes, Bastrop has plenty of stunning skies to offer up for perfect views of the eclipse. Here's where to stay for the best views away from the city in Bastrop. If you happen to have a great time hiking, fishing, kayaking, zip lining and more while you're here, that's OK too.
Luxury Yurt
If you'd like to check, "stay at a luxury yurt," off your bucket list, then head over to The Reserve at Greenleaf. They have four state-of-the-art yurts on the beautiful and expansive Greenleaf Estate. You really have to see inside them to get how lush they are. There's a hot tub for your use too. Need we say more?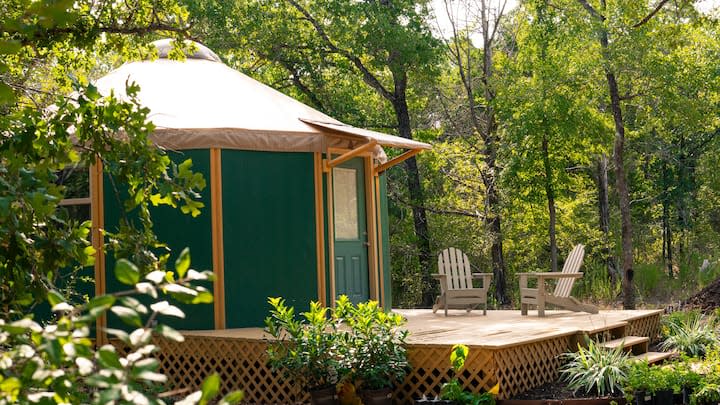 Glamping
If you'd prefer to be a happy glamper, then you should stay along Lake Bastrop in one of three cozy and stylish GLAT cabins, one that sleeps six with a kitchenette and private restroom, another that sleeps four with a king bed, bunk bed and nearby restrooms, and a third that sleeps two with a plush king bed and nearby restrooms. You could also glamp it up along the lake at one of five campsites equipped with an Airstream trailer at Lake Bastrop North Shore Park. You'll find RV campsites there as well.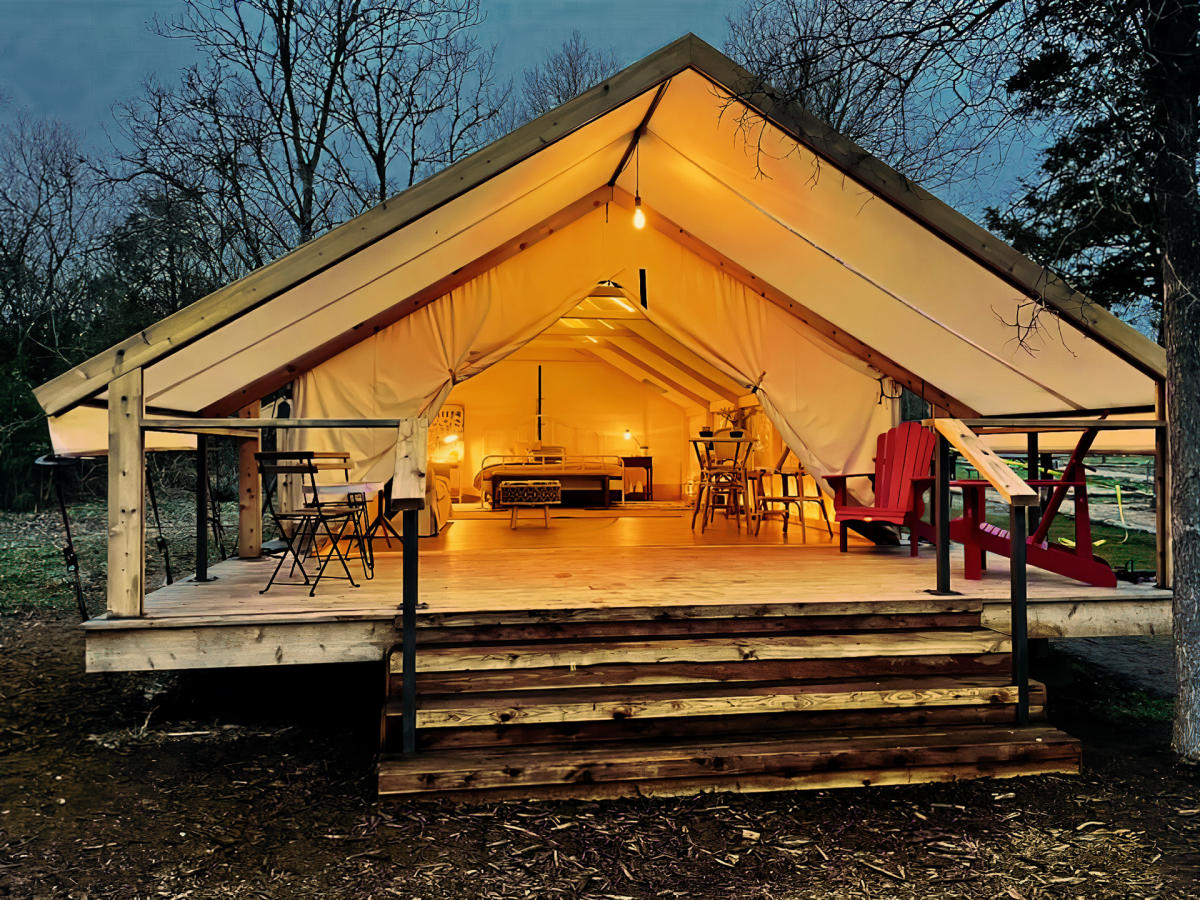 RV Sites
Right along the banks of the Colorado River, you can find the Basin RV Resort with 64 full hook-up RV sites for your rig. They have room for some of the grandest RVs on the road with gorgeous river views. Over at Lake Bastrop South Shore Park, you'll find 18 cabin campsites or RV campsites with hook ups to offer. They have traditional cabins there as well. For all your RV options in Bastrop, you can check out the full list here.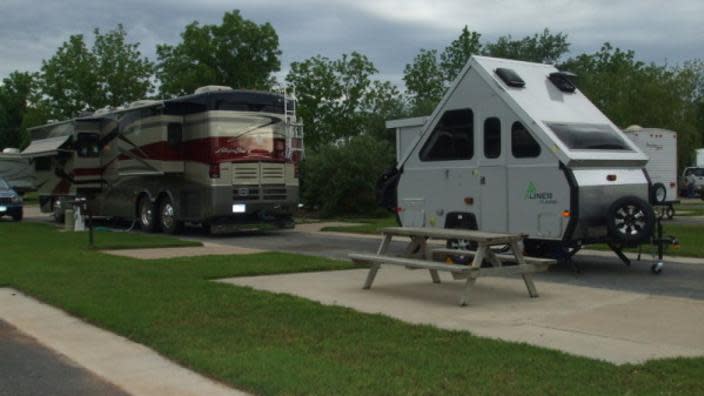 Cabin in the Woods
Get out in the country and into the woods at 9E Ranch. You can stay in the famous Lost Pines in one of their 1-2 bedroom cabins. You can also immerse yourself in the natural beauty of Bastrop State Park. They have 13 rustic cabins for you to stay in, along with walk-in tent and RV hook-up sites.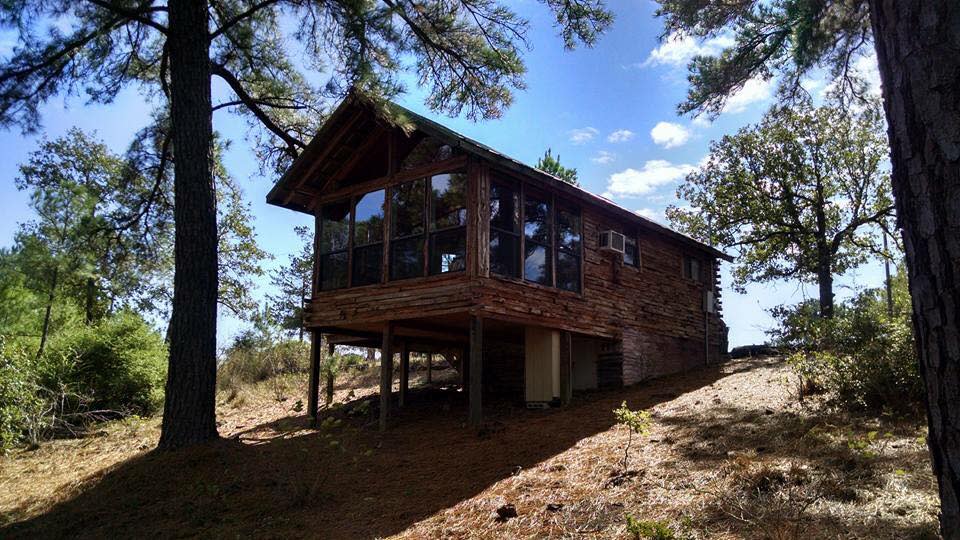 Famous Film Site
Bastrop is officially known as the Film Hospitality Capital of Texas, and the movie, Texas Chainsaw Massacre, is one of the more interesting reasons why. You can camp right where they filmed part of it at The Gas Station, the original gas station/barbecue joint featured in the film. There are four rustic, perfectly safe cabins to choose from or you can stay at one of their several campsites.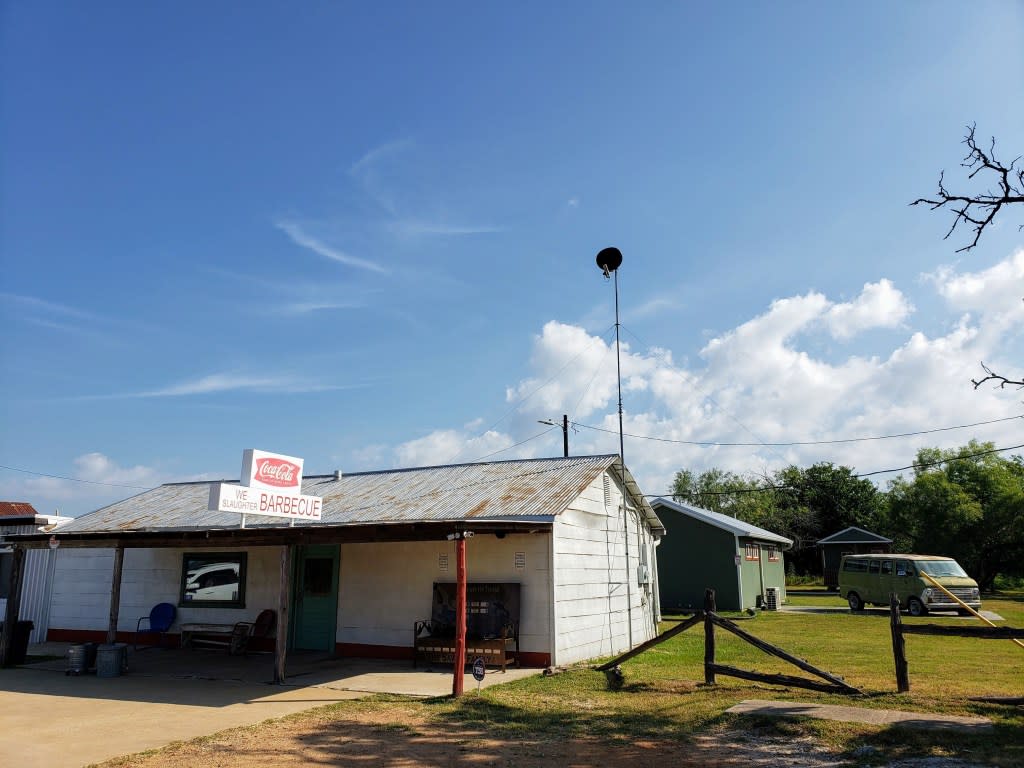 Take in the Solar Eclipse in Bastrop
You can be front row for the "path of totality" in Bastrop, TX. Make your reservation and then get ready to relax, grab your solar eclipse viewing equipment and claim your piece of the sky. We can't wait to welcome you. Plan your visit to Bastrop today.