Boots-and-sweater weather is looming and that signals the start to some serious fun in Bastrop. It's the perfect time to gather up your crew and take in the natural beauty, good times and unique Texas hospitality we offer here. Here's a look at all your group can look forward to.
Moonshine Tasting
There's always something new to taste at the Copper Shot Distillery. That's where husband and wife team, Stephen and Cheri Todee handcraft all of their American distilled spirits right there in their kitchen. They're pretty secretive about the ingredients, but we hear that rainwater and local ingredients are involved. You may even catch some live music while you're there, like James Hearne, who will be playing on November 4.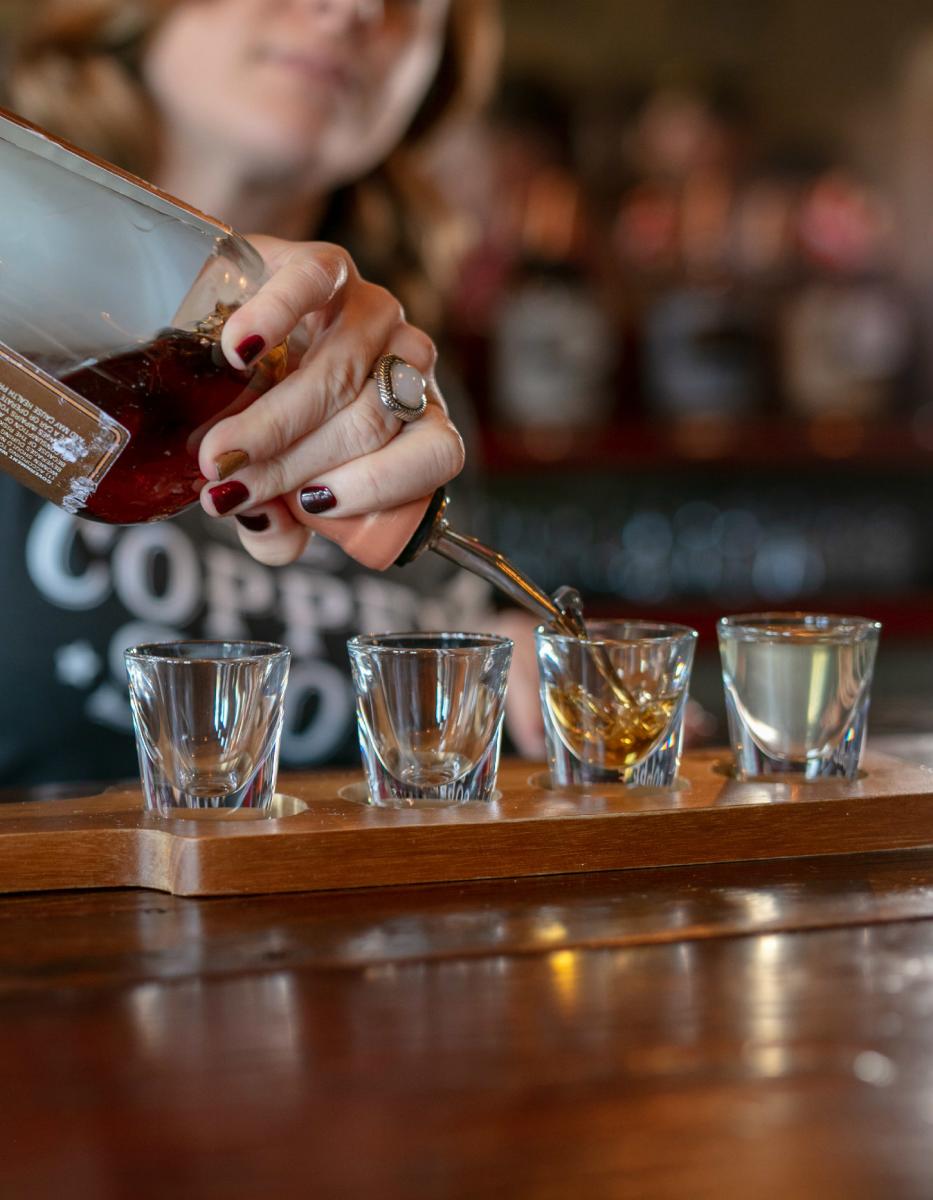 The Farm Street Opry
On the first Thursday of every month, head over to the Bastrop Convention Center for the Farm Street Opry. It's an entire evening of family-friendly musical performances. You can catch local Texas talent there and special guest performers, too. It starts at 7pm and admission is only $7.50 with no charge for children 10 and under.
Comedy Night at Film Alley
Every Saturday at 8pm, Film Alley Bastrop hosts comedians like Matt Sadler, Raj Sharma and Raul Sanchez. It's a small venue, so every seat is great. Treat your team to cocktails, drinks and laughs. Tickets are just $15. Plus at Film Alley, your team can go bowling, catch a movie and enjoy a great meal too.
Bastrop Opera House
An evening at Bastrop Opera House is always a good idea. On November 5th and 6th, they're hosting Bennie Wheels & Walkin' The Line, a Johnny Cash tribute band. You can catch great plays there too. From November 7 – 10, "Captain Dangerous," a fun show put on by a local high school is playing and from November 12 – 14, "All in the Timing" is playing, a critically-acclaimed, award-winning evening of comedies. Dec 3 – 19 you can also enjoy "Rented Christmas," a delightful musical with a heart-warming message for the holidays.
Main Event First Friday Artwalk
Wander down Main Street in Bastrop, TX on the first Friday of every month to take in work from local artists. November is themed, "Sights & Sounds" and will have a mix of music and art and it's free. It runs from 6-8pm, so bring a friend and make a night of it. All the local businesses will be open so you can grab a bite and do some shopping too!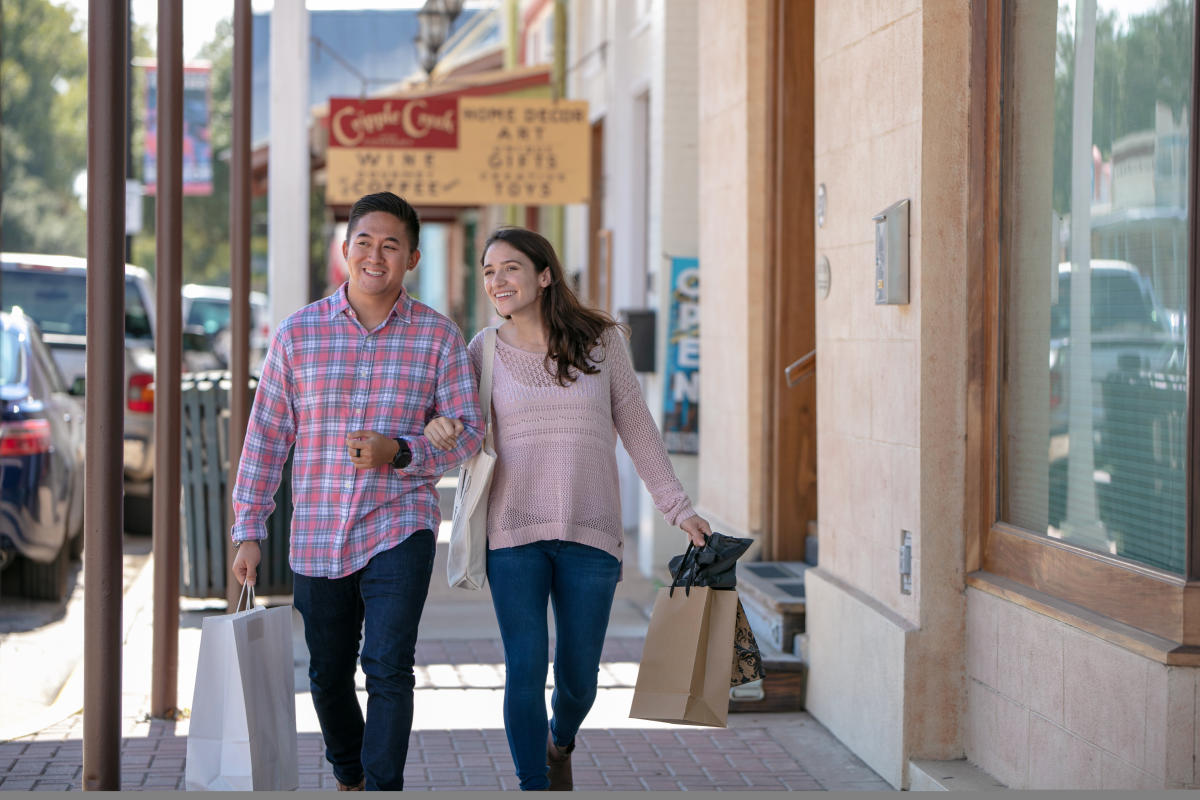 Wander in the Woods
Whether your team would rather hike, bike or paddle along, there are several sites worth exploring. Bastrop State Park and Mckinney Roughs Park offer ample opportunity to do all three. If you'd really like to head to the water then we recommend taking your group to the El Camino Paddling Trail where you can travel along a wide slow-moving 6-mile trail. Bird City Bastrop also hosts monthly bird photography hikes every 2nd Friday from 8:30am – 10:00am, so you're welcome to rely on their expertise.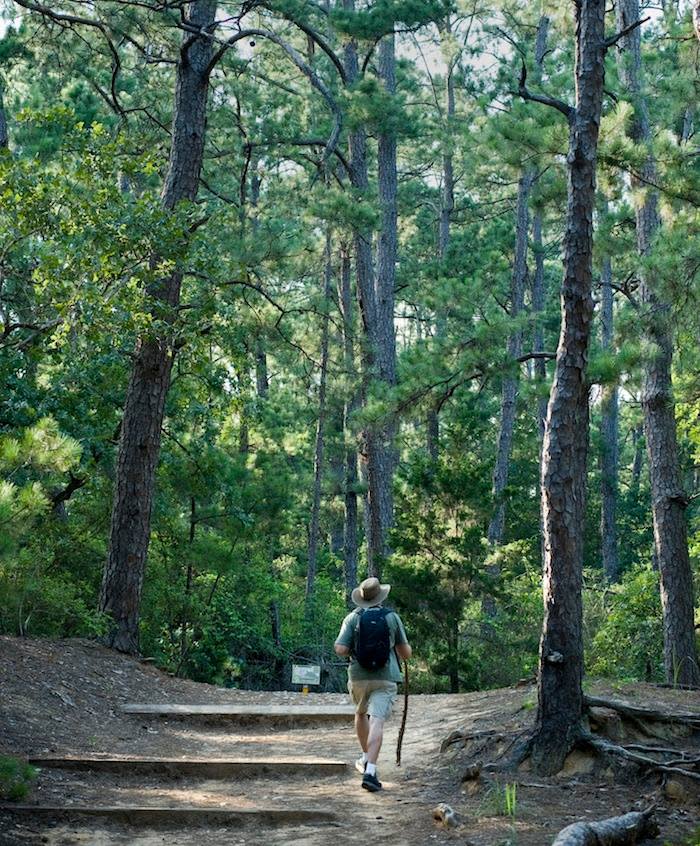 Find a Thanksgiving Feast
There are few Thanksgiving meals that rival the feast that awaits you at Hyatt Regency Lost Pines. They'll be breaking bread on Thursday, November 25 and you're welcome to take a seat. Their carving board is serving up prime rib, roasted turkey and gravy and apple relish, bone-in ham, a salad bar, warm cornbread, smoked mac and cheese with candied bacon and of course, dessert. They'll have activities too like their famous Holiday Light Stroll, holiday crafts, a turkey scavenger hunt and s'mores.
Get Together in Bastrop, TX
This fall and winter, gather up your group for all kinds of fun in Bastrop. There's much to do and even more to enjoy, so start planning your visit to Bastrop today.