In Bastrop, the fall season brings cooler temperatures and plenty of fun things to do sure to please visitors of all ages.
From a Willy Wonka musical and Hispanic Heritage museum exhibition to a pumpkin patch and a Christmas parade, the autumn season is an exciting time to enjoy all that Bastrop has to offer. There's plenty to do and see in the "Most Historic Small Town in Texas," so plan your getaway to Bastrop soon.
Central Texas' largest knife show comes to Bastrop on Sept. 30 and Oct. 1 at the Bastrop Convention & Exhibit Center. In addition to dozens of custom knifemakers showing off their wares, the Lost Pines Knife Show 2023 will include live forging demonstrations, axe throwing and live music. Stay sharp and try your hand at throwing an axe or forging a horseshoe knife, along with other activities. Food trucks will sell their fare and beer and wine will be available for purchase.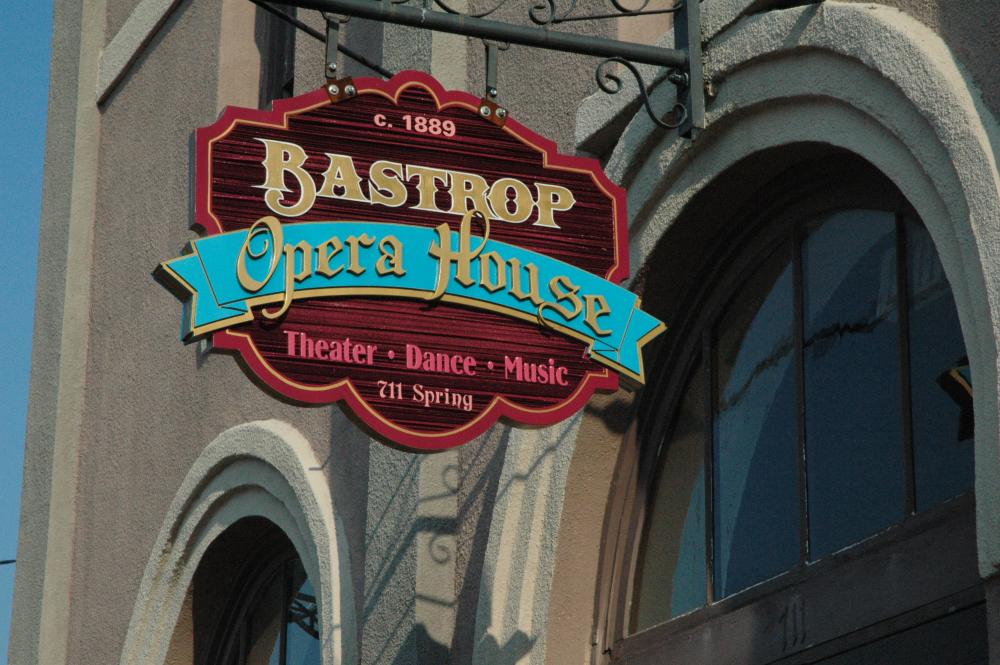 Anyone who grew up watching the 1971 or the 2005 movie about five young people and their dreams of winning a tour of the Wonka factory and a lifetime supply of chocolate will be pleased to know that Willy Wonka, the Musical is in town. Enjoy the theatre-version adventures of Charlie Bucket, his grandfather, and four bratty gold-ticket winners as they struggle to follow Willy Wonka's rules while living the dream tour. Performances continue Fridays through Sundays until Oct. 8 at the Bastrop Opera House.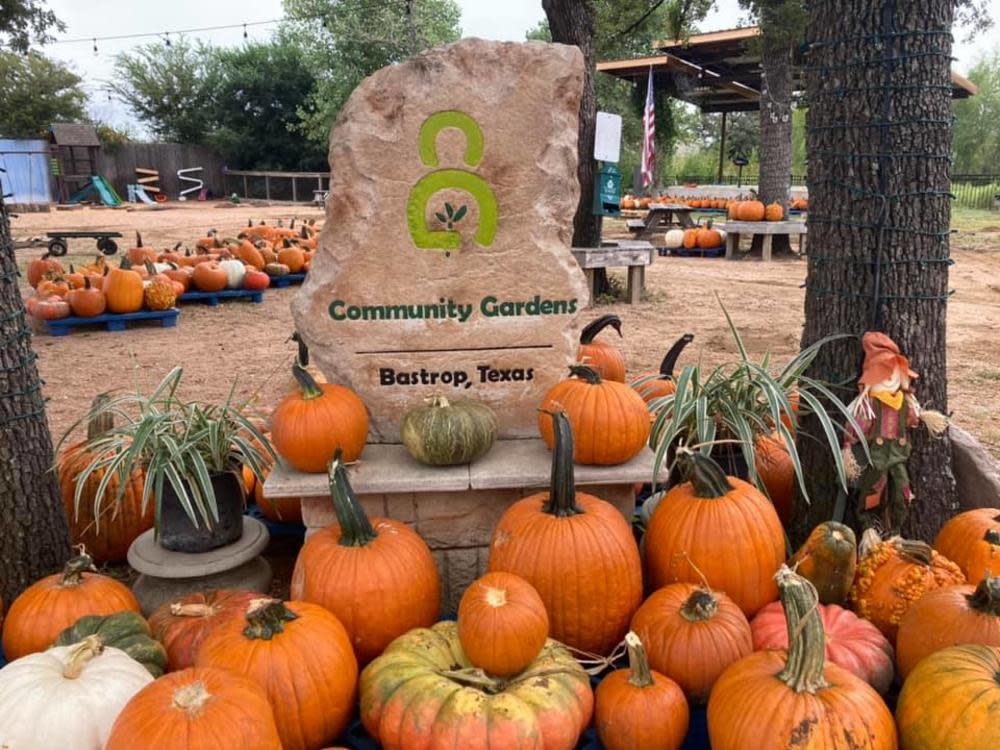 Community Gardens' annual Pumpkin Patch kicks off on Sept. 30 and continues on Saturdays and Sundays, through Oct. 28. Besides picking out the perfect pumpkins, families can enjoy train rides, children's activities, food, drinks, and more. Community Gardens is a fun hands-on experience for all ages.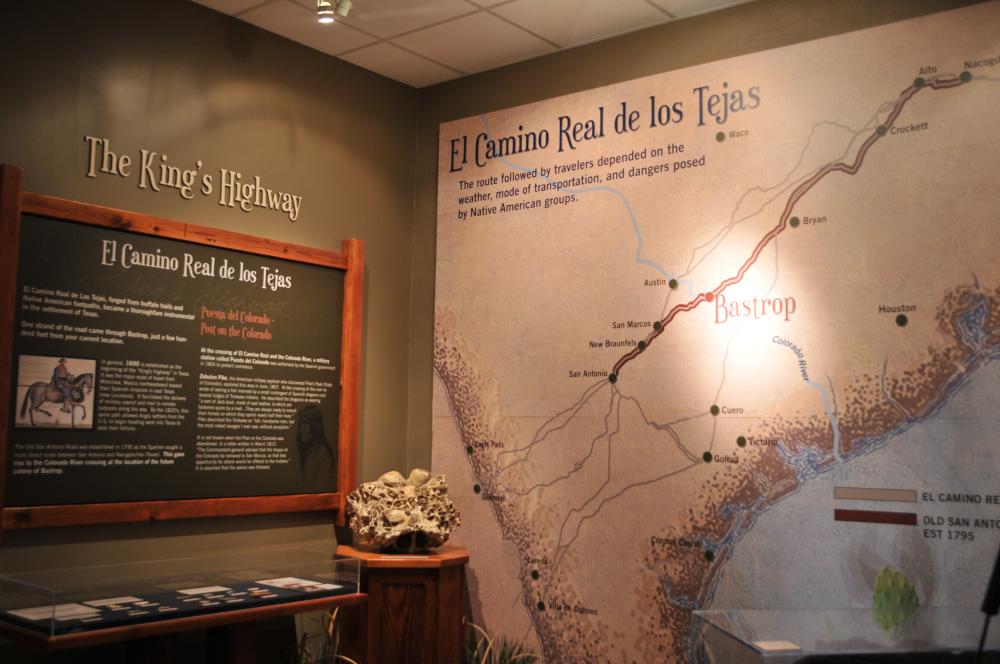 A special exhibition celebrating the diversity and contributions of the Hispanic community in Bastrop County will be held through Oct. 30 at the Bastrop Museum & Visitor Center. "Hispanic Heritage, Bastrop Roots" includes artifacts, photographs, and oral histories that highlight the contributions and influences of Hispanic citizens in Bastrop County. Admission to the center, which is open from 10 a.m. to 5 p.m. Monday through Saturday, is free.
OCTOBER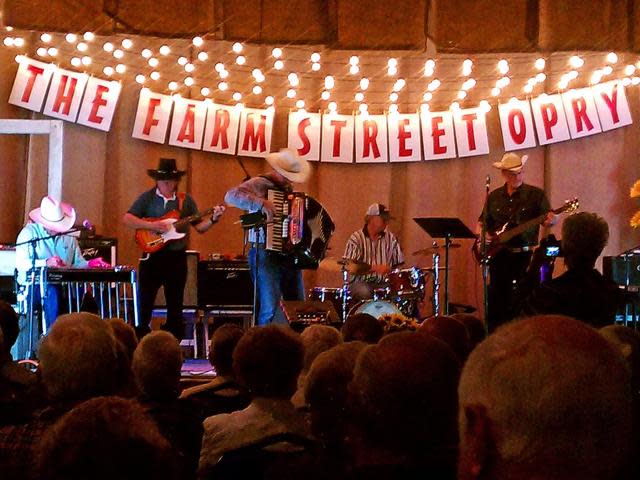 Enjoy traditional country music live on the first Thursday of the month at the Bastrop Convention & Exhibit Center. The Farm Street Opry will feature T. Graham Brown with the FSO Band on Oct. 5 beginning at 7 p.m.; doors will open at 5:30 p.m. with dinner concessions available. The family-friendly entertainment event showcases the talents of local Texas musicians and special guest performers.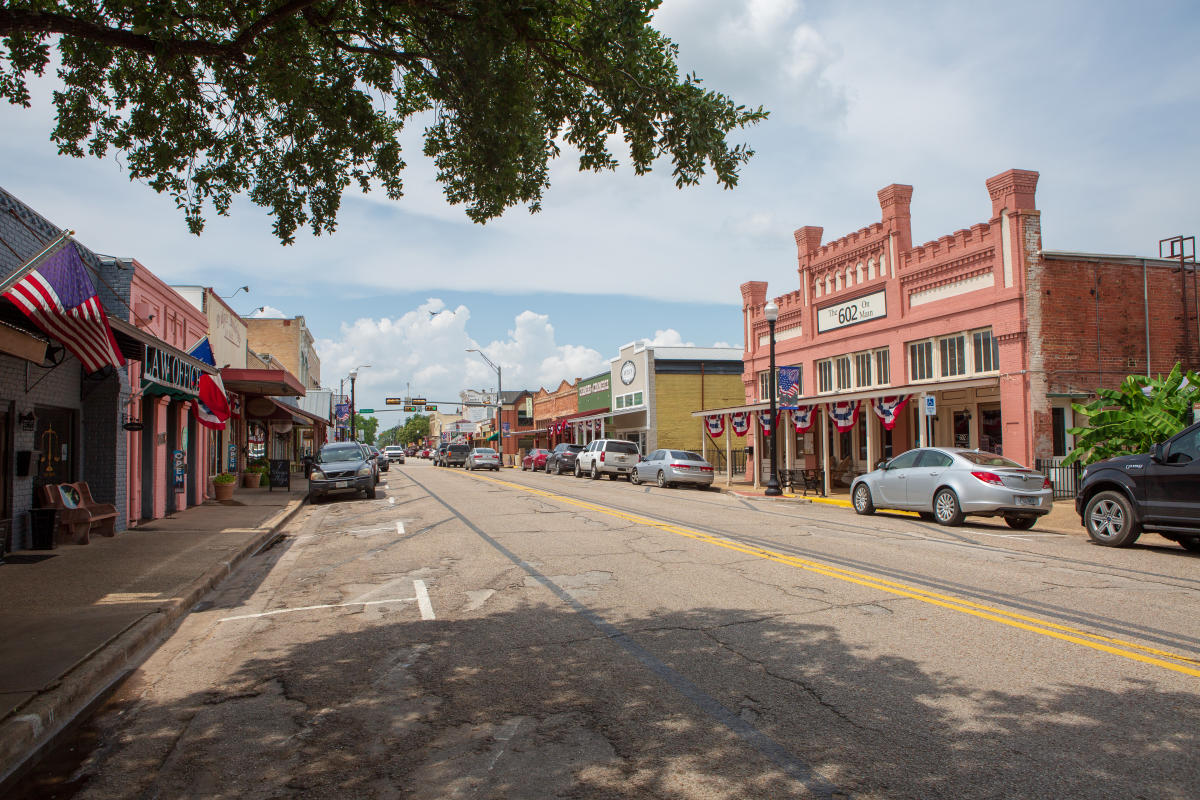 Show your support for local vendors and shops during Bastrop Market Days, from 10 a.m. to 5 p.m. on the first Saturday of the month. The Oct. 7 event, presented by Black and White Interiors, will highlight businesses all along Main Street and is the perfect place to stock up on fall crafts and goodies.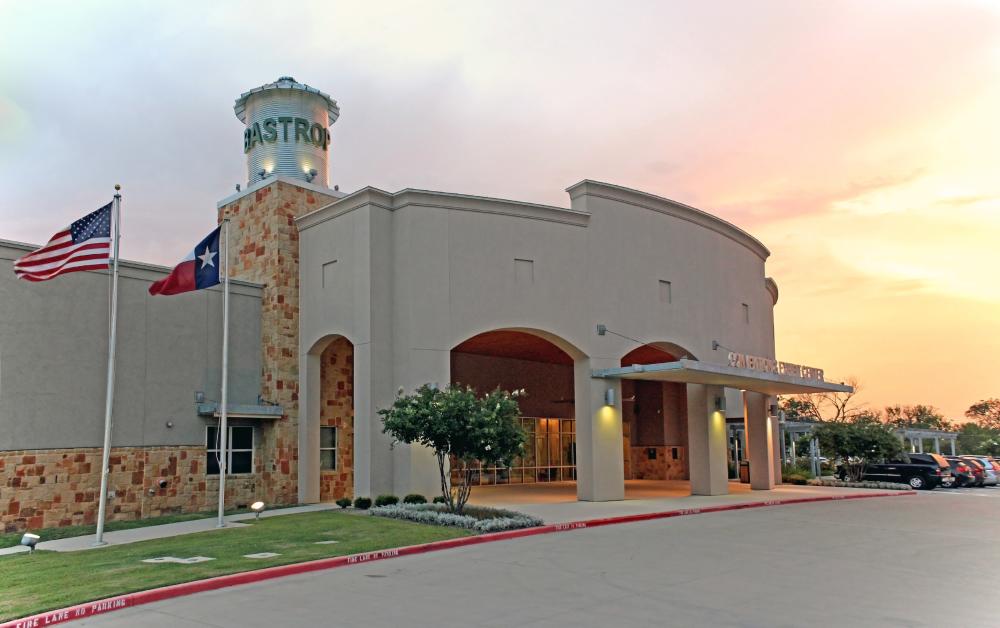 Shimmy on the Colorado, held Oct. 13-15 at the Bastrop Convention & Exhibit Center, is the area's newest belly dancing convention. Three days of classes taught by more than 20 instructors, nightly shows, vendors, and more comprise the event, which is presented by Bellydance 4 Everyone.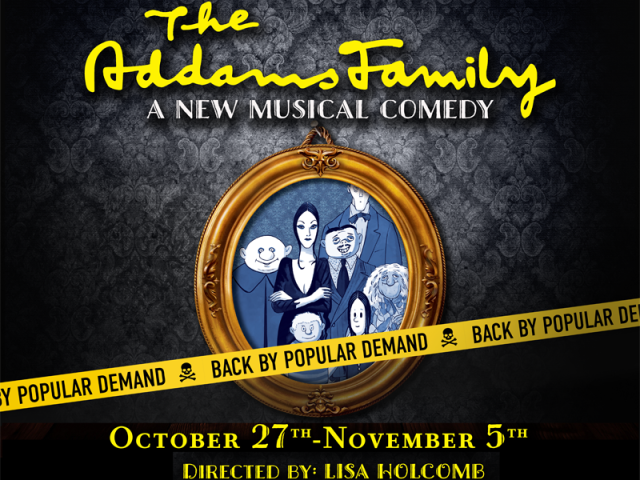 Gomez, Morticia, Pugsley and Wednesday, along with Uncle Fester, Thing and the rest of the wacky bunch come alive in the new musical comedy, The Addams Family, from Oct. 28 through Nov. 5 at the Bastrop Opera House. A grown-up Wednesday Addams brings her "normal" boyfriend to meet the family, which results in a chaotic dinner with a side of mayhem. Shows will be held on Saturdays and Sundays, as well as Friday, Nov. 3.
NOVEMBER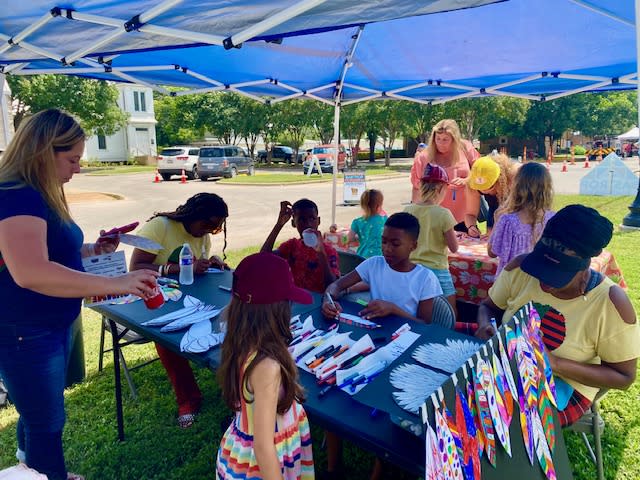 Come see a variety of art forms during Bastrop Art Fest, held from 11 a.m. to 5 p.m. on Nov. 11 at Lost Pines Art Center. The free fall festival, benefiting the Center, will include demonstrations, interactive art, and local and regional artists showcasing original works and handcrafted items. Food will be available for purchase.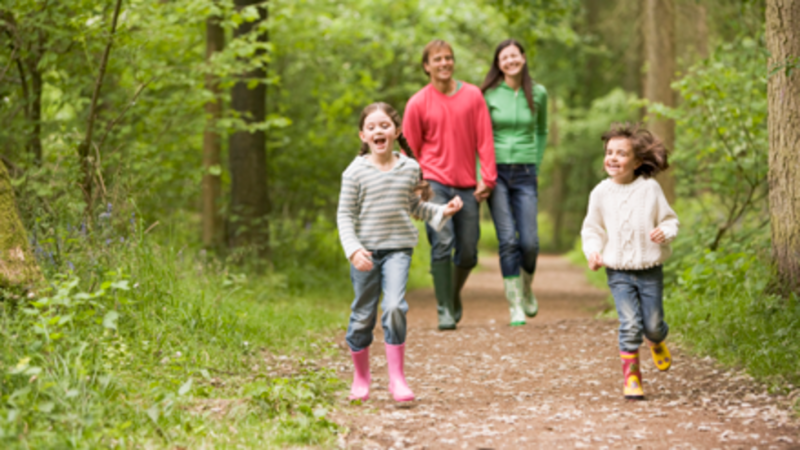 Celebrate the 100th anniversary of Texas state parks during the annual Bastrop Field and Fun Fest. Held from 10 a.m. to 2 p.m. at Bastrop State Park, the festival kicks off with a bicycle parade, followed by field activities and vendor booths from organizations like the Texas Parks and Wildlife Department and the Houston Zoo. Request a free day pass and celebrate Texas parks.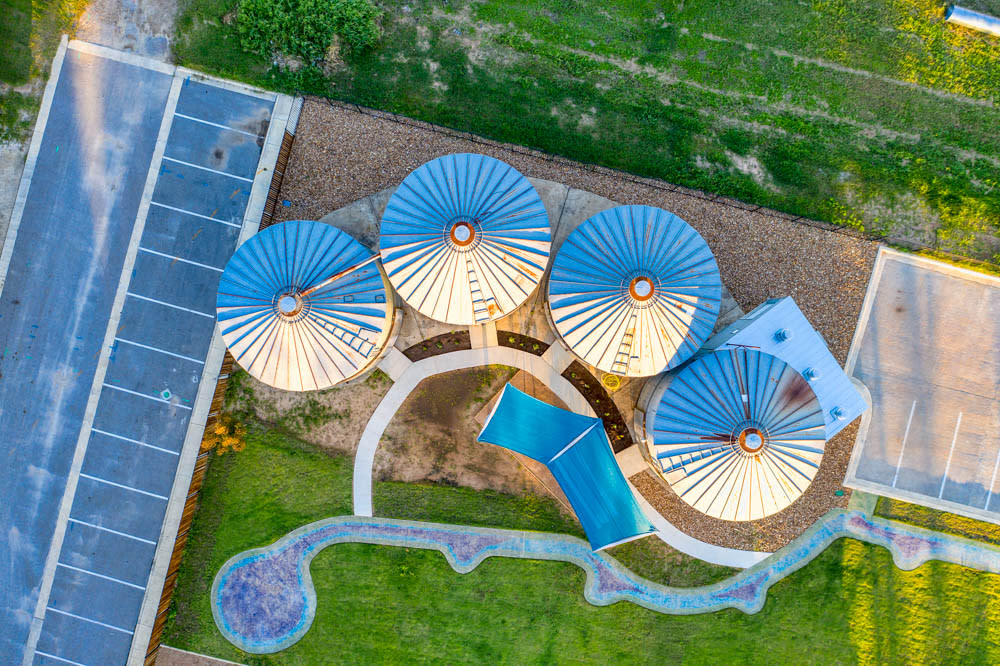 Lost Pines Art Center's membership drive, the Fall Gala Fundraiser, takes place from 7 to 10 p.m. on Nov. 9. Aerial performances, festive activities, fine art raffles, and more will be part of the gala, which is held to raise funds for the Center's year-round art programs and to support and engage artists from Texas and beyond. Tickets are issued with a purchase of a membership of $250 or more, and the deadline to RSVP is Oct. 9.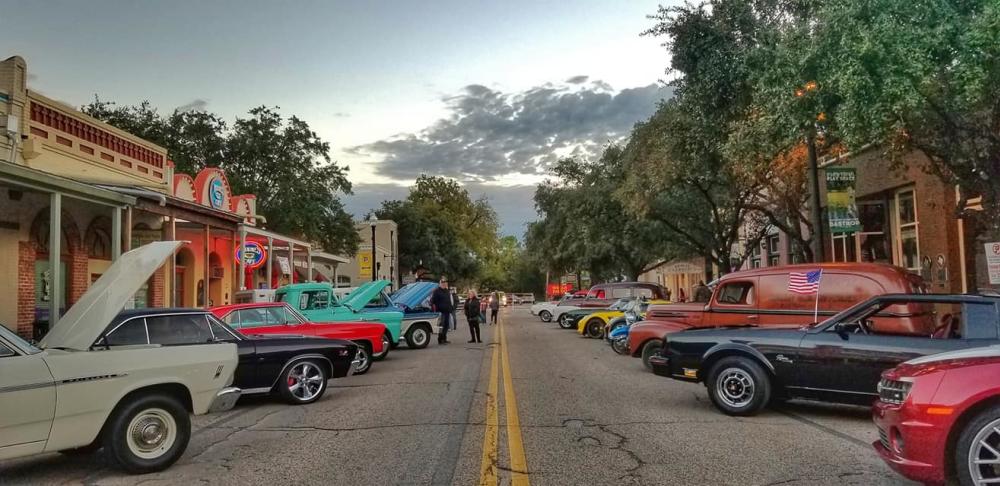 Classic car lovers will want to make plans to attend the 2023 Heroes & Hot Rods Veterans Day Cruise-In & Car Show on Nov. 10 and 11. More than 400 classic cars will be on display, along with their owners who will be glad to talk about their treasures. The free show kicks off Friday afternoon as the cars roll into town along historic Main Street in downtown Bastrop. Proceeds support veteran organizations, the Bastrop High School Auto Tech scholarships, and local charities.
See creative clay artwork and more at the Merry Market, held from 10 a.m. to 5 p.m. on Nov. 18 at Lumberyard Music Hall. Art, jewelry, ceramics, woodwork, textiles and more will be featured and available for purchase. The free event is presented by Bastrop Area Clay Artists.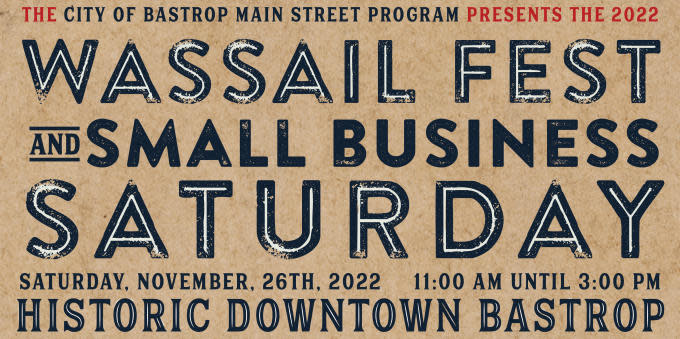 As an encouragement to patronize small, local businesses, the Lost Pines Wassail Fest & Small Business Saturday event will be held from 11 a.m. to 3 p.m. on Nov. 25 along Main Street. Start your holiday shopping and enjoy homemade hot mulled cider throughout downtown. Vote for your favorite cider recipe and listen to festive polka music during this fun shopping event.
DECEMBER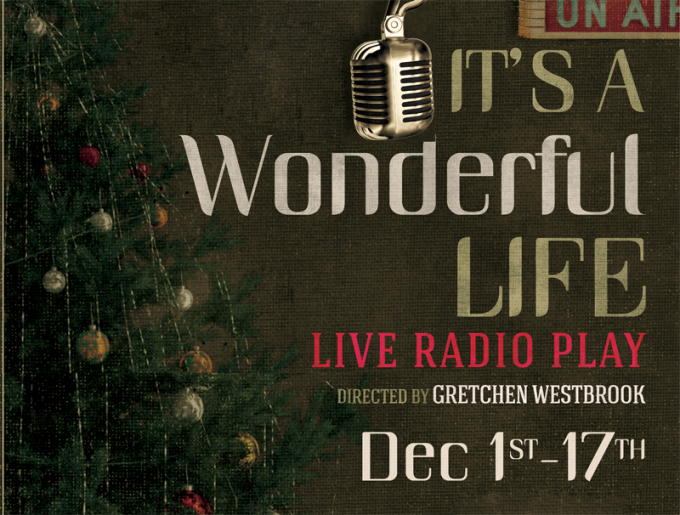 Everyone's favorite holiday movie has been turned into a live performance on stage from Dec. 1-17 at Bastrop Opera House. It's a Wonderful Life – Live Radio Play, which takes place at a snowbound 1940s radio station, tells the story of George Bailey's life of love and redemption. Wild sound effects for radio will be created live on stage. The play is perfect for the whole family.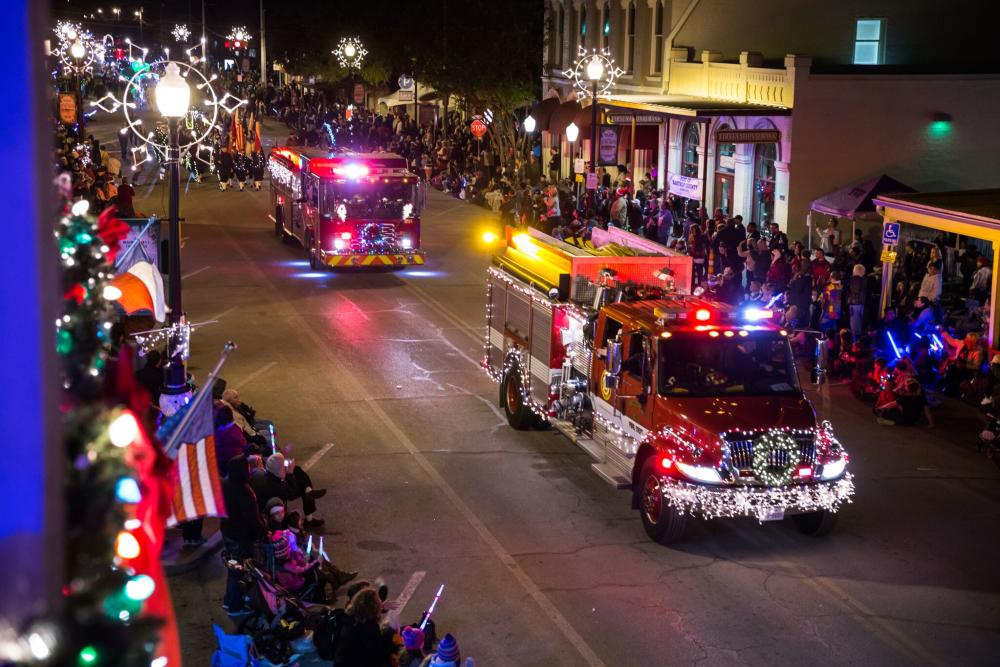 The night literally lights up along Main Street as the city of Bastrop presents the 2023 Lost Pines Christmas Lighted Parade, beginning at 6 p.m. on Dec. 9. From decorated floats to an appearance by Santa Claus and his helpers, the procession will be a delight for children of all ages.
STAY A WHILE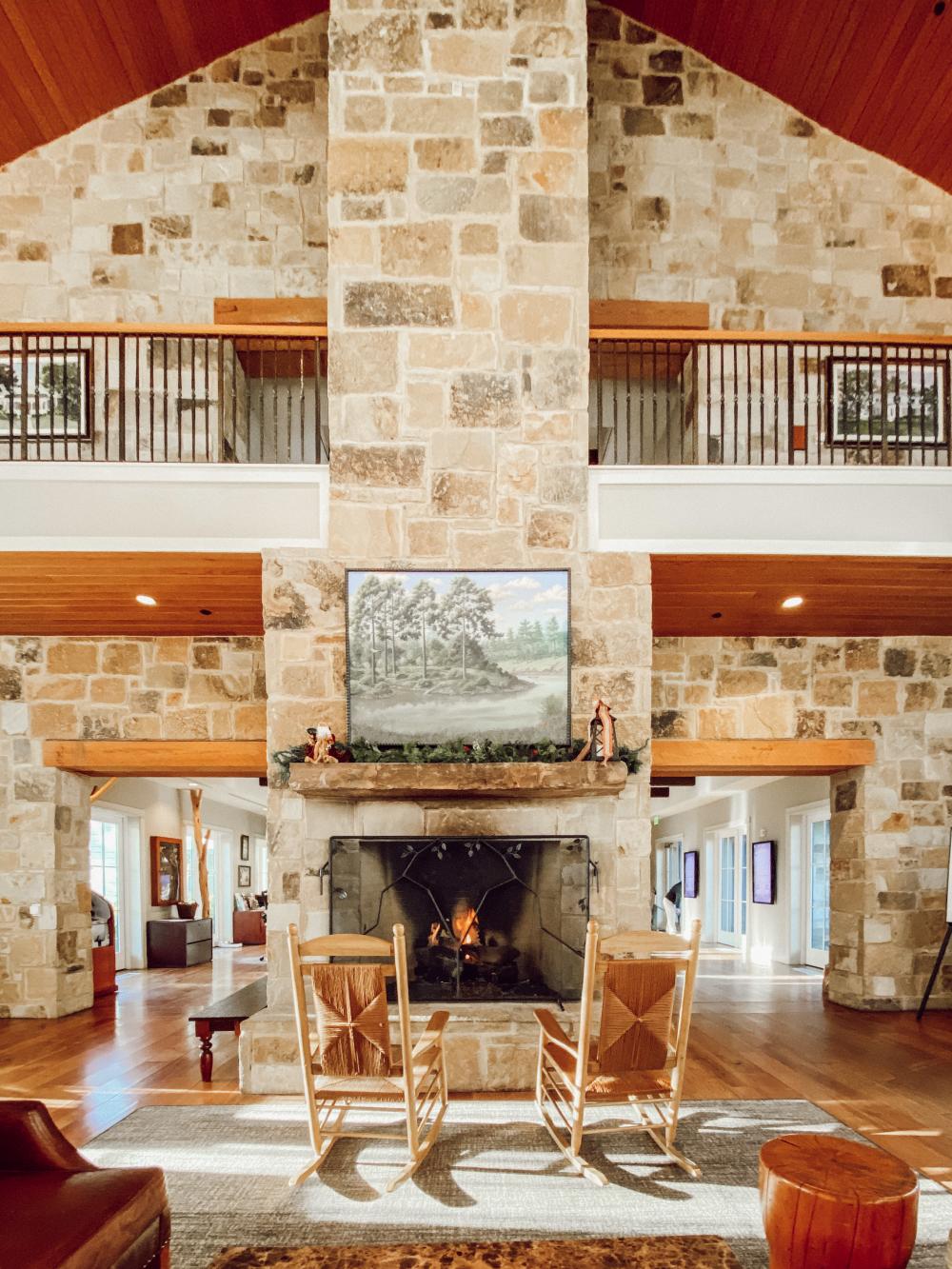 The fall season is full of fun activities and beautiful sights to see, so plan to relax and spend a few days with us. Bastrop has all kinds of lodging options, from bed-and-breakfasts and vacation rentals to a 4-diamond resort. Be sure to get on our email list too so you don't miss a thing. Hope to see you soon!